Tuesday, 11th October
08:30 - 10:45 | British Summer Time (GMT+1)
Join the event by applying for a membership.
Applying leaders will be validated by our team that will get in touch with more information to join the club. This membership will grant you access to our global community, allowing you to connect with more than 10K members, as well as to participate in our exclusive events.
Successful registration
52 people are attending
Credit: Alice-photo / Shutterstock
With UK real estate investors operating under rising inflation, bill costs and geopolitical storm clouds, is it best to batten down the hatches and hibernate til volatility clears, or is pricing never better, if you can handle being pushed to the risk limits of your comfort zone?

GRI Club members will host a private investor's roundtable to freely challenge investing in UK real estate assets and locations, side to side; with those directly involved in the deal flow value chain.
Discussion leaders include
Claus Vistesen
Chief Eurozone Economist
Klaus Betz-Vais
Head of Global Investors & Listed Clients
Natalie Breen
Global Head of Strategic Development – Real Assets
Shivam Rastogi
Managing Director
The discussion will touch on
Pricing & Inflation - Everything to fear or will it settle down?

Work the Assets - Which resilient, which in danger of bubbles?

Making Money - Climb the risk curve, diversify portfolios or focus on client serviced assets?

London - Affordable?

The Regions - Too risky in the economic climate for the money making deals?

Debt & Lenders - More volatility, less leverage availability? Does it mean alternative debt best foot forward?

Inbound Capital - From where and pouring into what?

Development Deals - Bill costs in line with rental costs? In danger of too much?

The 'ESG Factor' - Best way for value add or a double edged sword?

Agenda
08:30 - 09:00 | Registration & Networking
09:00 - 10:15 | GRI Style Discussion
10:15 - 10:45 | Departing Refreshments
What is a Club Meeting? How can I participate?
Our discussion co-chairs kick off the knowledge exchange. After that, you can join it as much as you like:
peer-to-peer, capital to product, and behind closed doors.

What is a Club Meeting
An in-person private meeting exclusive for Club Members. Spend time and participate in interactive discussions with the most senior players in the market.
Who can join
Senior investors, lenders, asset owners, and developers active in the real estate market. Exclusive event for members with a Bronze, Silver, Platinum, and Diamond level membership.

How to join
Click in "Join the event". If you're not a member yet, fill up the form for apply or upgrade your membership.
Become a Sponsor
Contact our team and check the sponsorship and exposure opportunities according to the strategy of your company.
Sponsorship opportunities
Include your information below to apply for sponsorship opportunities
Successful registration

Global Talent is a boutique recruitment agency dedicated exclusively to the Real Estate and Infrastructure markets. With specialized know-how in these sectors, our mission is to find true talent that can transform your company.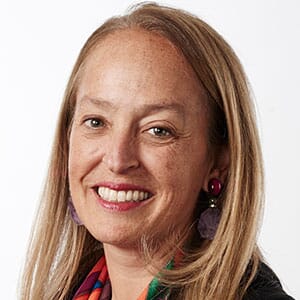 Non Executive Board Member - Chair of ESG Committee at SFO Capital Partners and Planet Smart CityPlanet Smart City
United Kingdom
Audrey Klein has held Head of Fundraising roles at several firms but is best known for starting the European business out of London for the Park Hill Real Estate Group, a Division of Blackstone, which she ran for 9 yrs. Prior to joining Park Hill, she ran her own business for 5 yrs marketing alternative asset funds across all asset classes to European investors comprised of pension funds, banks, family offices. She is a graduate of Northwestern University's Kellogg School of business where she received an MBA, and is also a graduate of Emory University with a degree in Economics. She serves as the ESG Chair for a real estate company called SFO Capital and an affordable housing real estate company called Planet Smart City.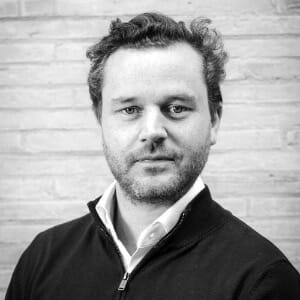 Founding Partner & DirectorValore Real Estate Ltd
United Kingdom

PartnerOrion Capital Managers
United Kingdom
Mr. Bossom focuses primarily on directing investment and asset management activities in the United Kingdom and asset management activities in Europe including Germany, Italy and Spain in. Prior to forming Orion in 1999, he led corporate and investment activities for LaSalle Partners in the United Kingdom. Mr. Bossom joined LaSalle in 1993. Before joining LaSalle, he served as Group Property Director of Mountleigh Group plc, Mr. Bossom has 29 years of real estate investment in Europe, the UK and the US. CEO, Hearthstone Investments LtdHearthstone Investments PLC
United Kingdom

AdvisorKennedy Wilson
United Kingdom
Chris Lydiker joined Kennedy Wilson Europe as Senior Director in August 2014, focusing on origination and execution of investments in Europe. Prior to that he was co-head of the directs and primaries real estate team at Partners Group. Chris spent the first 10 years of his career with Morgan Stanley, acquiring and managing €5.0bn of NPLs and distressed corporate debt in Italy and Spain. Chris holds a MBA from University of Pennsylvania and a Bachelors of Arts degree in Economics and Italian from Rutgers University in New Jersey.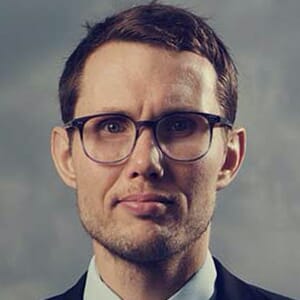 Chief Eurozone EconomistPantheon Macroeconomics
United Kingdom
Claus Vistesen has several years' experience in the independent macro research space. He holds Master's degrees in economics and finance from the Copenhagen Business School and the University of Hull. At Pantheon, Claus focuses on the Eurozone, with particular emphasis on the core economies of Germany, France and Italy and on ECB policy. He is keen to argue that the Eurozone still has a business cycle, despite its manifest structural problems, and that investors who focus only on the long-term fundamentals run the risk of missing significant investment opportunities. Claus also specialises in demographics, growth and the interaction between asset markets and monetary policy.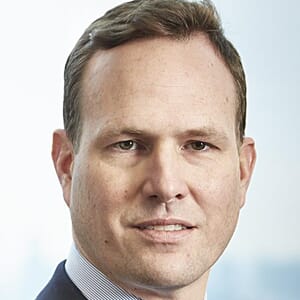 MD & Commercial RE Debt OriginationOaktree Capital
United Kingdom
Prior to joining Oaktree in 2019, Mr. Rich was a senior advisor to Oaktree's Real Estate group for three years. Before joining Oaktree, he was responsible for European Commercial Real Estate lending at Credit Suisse within the Asset Finance team, and served as a managing director for LNR Partners Europe. Mr. Rich began his career in commercial real estate with Goldman, Sachs & Co., before moving on to Deutsche Bank as a director and founding member of the European Commercial Real Estate Group..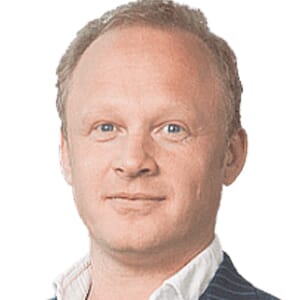 Managing DirectorKalrock Capital Management
United Kingdom
Georg has 20 years of experience in investment banking and real estate asset management in London, Frankfurt and Hong Kong. Before joining Kalrock as a Partner, Georg was on the board of directors of Market Tech, a London listed estate accumulating 20 acres in Camden Town, as well as in investment banking with UBS and Deutsche Bank, advising transactions with over €15bn of value.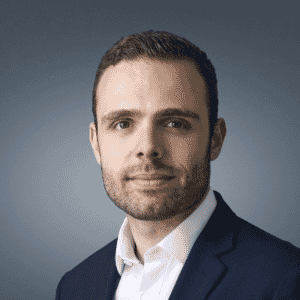 DirectorStarz Real Estate
United Kingdom
Gregoire is a Director at Starz Real Estate, where he is involved in all aspects of origination, underwriting and execution of real estate credit opportunities across Europe. Prior to joining Starz Gregoire worked for Deutsche Bank's Credit Solutions Group, focused on illiquid and esoteric credit trades backed by real assets and Bank of America Merrill Lynch RESF team where he focused on underwriting, structuring and execution of senior loans, mezzanine debt, loan-on-loan financings and CMBS, across all real estate classes in Europe. Gregoire started his career as an Analyst at Westmont Hospitality Group involved in all corporate finance aspects. Fluent in French and English, Gregoire holds an MBA from ESSEC Business School. Investment DirectorModa Living
United Kingdom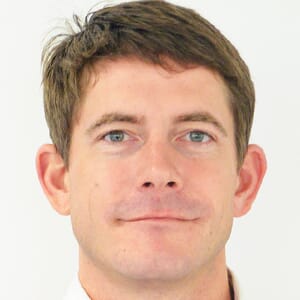 CIOHomes England
United Kingdom
This event is exclusive for GRI members.