Alan
Emeritus Prof. International HistoryLondon School Of Economics
Alan Sked is emeritus professor of international history at London School of Economics and the founder of Ukip, which he quit in 1997. He writes on European, British and American history. His new pamphlet is Time for a Change: British Conservatism and the Politics of Brexit (Global Britain). He was appointed to the Department of International History at LSE before his thesis was completed. He remained at the department until his retirement in 2015. He has been asked by British, Czech and Austrian Funding Councils to evaluate multi-million pound research projects and is a Fellow of the Royal Historical Society.
Basim
Co-Founder & Chief Relations OfficerGlobal Risk Insights
Basim Al-Ahmadi is the co-founder of Global Risk Insights (GRI), a world leading publication providing political risk analysis for the business community. They have over 300 analysts on their team and GRI has been endorsed by leading figures in business, academia and government. The publication has been widely cited, including by leading financial institutions, US Congress hearings, multilateral organisations (including EU, NATO, UN), former foreign ministers, military generals, and major media outlets, such as BBC World, CNBC, Reuters, CNN and many others. Basim holds a Masters Degree from the London School of Economics (LSE) and served as the founding President of the award-winning LSE Political Risk & Investment Society (PRIS).
Charles
CIOMoorfield Group Limited
Charlie joined Moorfield in 2005 and sits on the Board and Investment Committee as Chief Investment Officer. As CIO he is responsible for overseeing investment strategy and portfolio construction and is closely involved in fundraising activities. Prior to joining Moorfield Charlie worked in corporate finance at Lazard in the real estate advisory group. Whilst at Lazard he was part of a market leading team that advised a number of listed property companies on M&A transactions and private equity groups investing in asset-backed transactions.
Dr.
Ex. British Ambassador & EU Counsellor
Dr. Peter Collecott CMG was the British Ambassador to Brazil from 2004-2008, and is an expert on the emerging politico-economic world order. In his early diplomatic career he worked in the Arab World and in London on Middle Eastern issues, including ending the Iran/Iraq conflict. He also worked on EU issues, including heading up the EU/Economic section of the Embassy in Bonn in the run up to the single currency. Before being appointed Ambassador to Brazil, Peter spent five years managing change in the Foreign & Commonwealth Office as Finance Director and then as Head of the Administration. In 2009, Peter left the FCO to start his career as a mediator consultant, helping major companies deal with governments and handle international disputes
Raney
Director, IR & Business DevelopmentCapital Trusts Group
Raney Aburdene is an investor relations and business development executive at Capital Trust Group, founded in 1985. Raney has extensive experience in commercial real estate investments across the UK, US, Canada & Germany. Previously, Mr Aburdene worked as a fund investment analyst at Camden Partners, a US based private equity fund manager. Mr Aburdene holds a BA (Hons) in Arabic and Management from the School of Oriental and African Studies (SOAS), University of London.
Kerron
Account ManagerGRI Club
+44 20 7121 5095
+44 794 482 1036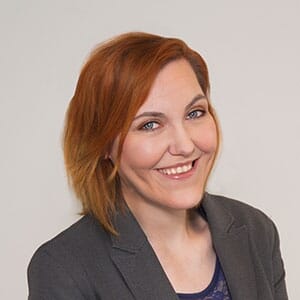 Kirsty
Head Conference Production - EuropeGRI Club
I have over 10 year's experience in conference production; 7 of which have been in the real estate, venture capital and private equity sectors. I am particularly passionate about BTR, light industrial, global geopolitical and social disruption. At GRI Club, I lead our production team across Europe to develop meaningful events and club meetings for our members.