New technology-driven forays or waiting to take advantage of future benchmark?
Co-hosts
Tuesday, 18th October
16:30 - 19:00 | Central European Summer Time (GMT+2)
Join the event by applying for a membership.
Applying leaders will be validated by our team that will get in touch with more information to join the club. This membership will grant you access to our global community, allowing you to connect with more than 10K members, as well as to participate in our exclusive events.
Successful registration
Credit: Klaus Wagenhaeuser / Shutterstock
In the recent years, the Spanish built-to-rent segment has risen significantly. Investor's appetite increased as sociodemographic data proves the asset as a trend, and operators, developers, and investors now search for technology disruption to surpass competition and outperform on investment deals. In this private round-table discussion, the GRI members will gather to dive into the investment flow, funding partnerships, portfolio strategies, and to freely exchange visions on challenges and opportunities when investing in the Spanish BTR.
Discussion Leaders Include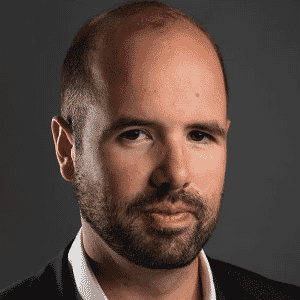 PartnerUrban Input
Spain
Mario invested in Urban Input Asset Management in 2014 having previously worked with them as a local operating partner and asset manager when he was investing in Spain. Since starting his career, Mario invested in over €3bn of real estate transactions via equity or debt across Europe and across multiple asset classes, having worked at Goldman Sachs, Citigroup, Och-Ziff and Benson Elliot. Mario holds a MSc in Economics and Econometrics from the University of Manchester and speaks 5 languages. Mario sits on the board of listed retail REIT Tander Inversiones and UNIQ Residential as well as a number of PropTech ventures. Until the sale to AXA, Mario sat on the board of NYSE-listed REIT, Northstar Realty Europe.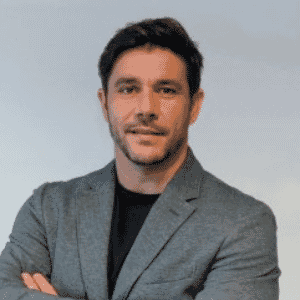 Co-fundador y CMOAlfred Smart
Spain
Co-fundador y CMO de Alfred Smart, ingeniero electrónico y apasionado de la tecnología, maridado con Master Marketing y Ventas por ESADE para cambiar el futuro del Real Estate a través de la transformación digital.

Managing Director IberiaNode
Spain
Esteve leads all Node Iberian efforts, which are organized across three departments: development, operations and capital markets. He has extensive experience in coliving, multifamily and vacation rentals and previously worked at Starcity, Airbnb and VTS. Esteve has a degree in Finance from New York University.

CEOMomentum Reim
Spain
Ignacio is a founding partner of Momentum REIM and responsible for business development since 2008. He studied Law at ICADE and Business Administration at UNED and has a Master in SME Management from EOI and a Master in Real Estate Management from ICADE. From 2004 to 2012 he has been a Postgraduate Professor at ICADE. In 2000 he began his professional career in the RE consultancy division of Arthur Andersen, and after years of experience in the sector he held the position of CEO in Grupo Gesfesa and Deputy Managing Director in Grupo Vemusa, RE companies focused on residential and tertiary development business. MOMENTUM was born in 2008 with the conviction that the change of cycle would generate good opportunities for the RE business.

Managing Director/ Head of SpainGreystar
Spain
Prior to joining Greystar, Mr. Acosta worked within CBRE's Global Investment Partners ("CBRE GIP) as well at ING Real Estate, where he was responsible for sourcing, acquisitions and portfolio management across Continental Europe. Since joining CBRE GIP in 2011, Juan has been responsible for the acquisition and management of over €2.5bn of assets including €1.5bn of residential and student housing opportunities throughout Continental Europe. Juan started his career in 2003 at PwC Argentina in the advisory practice before joining ING Group in 2007. Juan received his MSc in International Finance at Amsterdam University.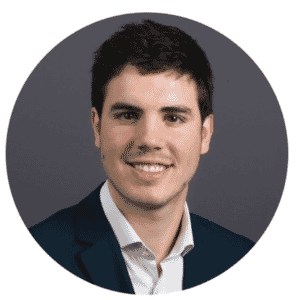 Rental living business DirectorBialto
Spain
Raúl Blasco holds a degree in Business Administration and a Master's Degree in Finance Management from Pompeu Fabra University. Raúl worked as a senior auditor in Ernst & Young for four years, when he passed CFA Level I. He joined Urban Input in 2018 and has been involved in real estate acquisitions and asset management in office and residential projects, currently being focused in the Build to Rent sector. He is also an active member of ULI's Young Leaders Group.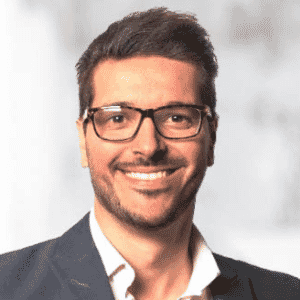 Co-FounderSmartpoint
Spain
Tom Selva es el co-inventor y cofundador de Smart Point, tecnología líder de Taquillas Inteligentes. Ejerciendo de punto único y universal para paquetería, así como cientos de servicios de toda la ciudad entregados convenientemente para el inquilino. La empresa es considerada por la UE una de las TOP15 tecnologías contra el cambio climático, y fue galardonada como mejor proptech del mundo en 2020 por MIPIM. Tom Selva es ingeniero graduado en Imperial College, y ha trabajado en instituciones como las Naciones Unidas y en proyectos como las tiendas Apple y el primer puerto espacial del mundo.
Investment Flows - Exciting growth and transaction volumes opportunities?

Main Deals - JVs to continue with big players?

Portfolio - Consolidation of portfolio with new strategic developments or room for asset acquisitions?

Local Footprint - Broad geographical plots, how to deal with competition and different local administrations?

Intelligent Design & Management - Outperforming on brand differentiation or innovation?

Future Highlights - Operator, developer, and investor partnerships to pioneer disruptive housing models?
Timetable
Tuesday, October 18th
2022
Close
See complete schedule
16:30 - 17:00 | Registration
17:00 - 18:00 | Discussion
18:00 - 19:00 | Cocktail
What is a Club Meeting? How can I participate?
Our discussion co-chairs kick off the knowledge exchange. After that, you can join it as much as you like:
peer-to-peer, capital to product, and behind closed doors.

What is a Club Meeting
An in-person private meeting exclusive for Club Members. Spend time and participate in interactive discussions with the most senior players in the market.
Who can join
Senior investors, lenders, asset owners, and developers active in the real estate market. Exclusive event for members with a Bronze, Silver, Platinum, and Diamond level membership.

How to join
Click in "Join the event". If you're not a member yet, fill up the form for apply or upgrade your membership.
Meet our exclusive format.
GRI has no speakers, no presentations. Instead, you have a selection of closed-door discussions where everyone can participate.
Much like a conversation in your own living room, the dynamic environment allows you to engage with your peers in an informal and collegial setting.
Become a Sponsor
Contact our team and check the sponsorship and exposure opportunities according to the strategy of your company.
Sponsorship opportunities
Include your information below to apply for sponsorship opportunities
Successful registration

Global Talent is a boutique recruitment agency dedicated exclusively to the Real Estate and Infrastructure markets. With specialized know-how in these sectors, our mission is to find true talent that can transform your company.
This event is exclusive for GRI members.