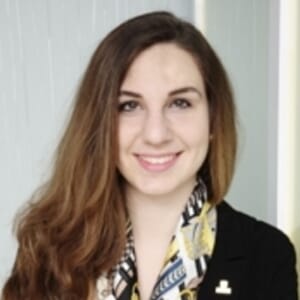 Daniela
Club Manager - DACHGRI Club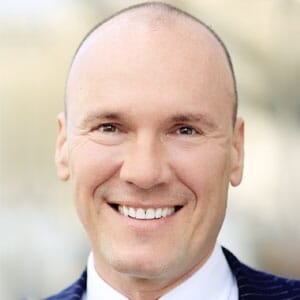 Andreas
Managing Director GermanyOxford Properties Group
Andreas is responsible for the real estate business of Oxford Properties in Germany. Oxford Properties is part of OMERS which is, with $100bn net assets, one of Canada's largest pension plans. Prior to joining Oxford Andreas was Head of Germany for Blackstone's German real estate platform. He has 25 years of experience in asset management, fund management, acquisition & sales and project development. Andreas has also been Managing Director at Valad in Berlin, Director Central Region at Goldman Sachs RMD/Archon in Frankfurt and Fund Director at Alpha Real Capital in London. He started his career at Deka Immobilien Investment in Frankfurt. Benjamin
Director of TransactionsMähren AG

Carsten
COOInstone Real Estate Group AG, Germany
Der Branchenprofi: Carsten Sellschopf ist als COO der Instone Real Estate Development GmbH, und vorher für die Vorgängergesellschaft formart, verantwortlich für die Niederlassungen Berlin und Hamburg. Der Wirtschaftsingenieur (Schwerpunkt Bau) mit über 20 Jahren Branchenerfahrung arbeitete unter anderem von 1997 bis 2012 als Niederlassungsleiter der HOCHTIEF Projektentwicklung in Berlin sowie als Prokurist bei der Investa Projektentwicklungs- und Verwaltungs GmbH (Niederlassung Berlin). Carsten Sellschopf kam 2014 zurück zur Instone Real Estate-Vorgängergesellschaft formart und wurde 2015 zum Geschäftsführer bestellt.

Gunther
Founder & CEOMedici Living Digital Services GmbH
Gunther Schmidt is Founder and CEO of the Medici Living Group, the biggest Co-Living provider worldwide with over 1.800 active units. He started the company in 2012. As an innovative serial entrepreneur and startup executive, he has launched and invested in several successful start-up companies himself over the past 15 years. Before starting the Medici Living Group, he co-founded eKomi in 2008. Nowadays eKomi is Europe's largest independent provider of transaction-based reviews & ratings with over 14.000 customers, backed by Goldman Sachs & Tengelmann Group. Schmidt still serves at eKomi as a Board Member today.

Horst
Founder & ChairmanInternational Campus Group
Horst Lieder is Founder and Chairman of the International Campus Group. He is an international expert in Micro Living and Student Housing. He has more than 30 years of experience in Real Estate Investment, Development and Operations. Horst Lieder founded International Campus in 2011 and has been its CEO until Fall 2018. The Brookfield backed company and fully integrated real estate platform is specialized on student housing under the brand THE FIZZ and has actually more than 3.500 units in operation and more than 7.500 in construction or under development in central Europe.

Lars
Managing DirectorRobert Vogel
Seit 2015 ist Lars Hansen Geschäftsführer der Robert Vogel GmbH & Co KG, in Hamburg. Zuvor war Herr Hansen 28 Jahre lang als Geschäftsführender Gesellschafter und später als Member of the Advisory Board für das Family Office einer belgischen Familie tätig. Herr Hansen studierte Philosophie und Städtebau in den USA und in Deutschland, und arbeitete in den 1980er Jahren bei Cushman & Wakefield in Atlanta, USA und bei Jones Lang Lasalle in Hamburg.

Marcus
Head of Corporate Development & StrategyDeutsche Wohnen AG Matthias
Head of Credit and Special FinancingWüstenrot Bausparkasse AG

Morten
CEOFFIRE Immobilienverwaltung AG
At FFIRE since 2013. Active acrosss the entire investment process, from sourcing, due diligence, financing, operational management to disposal. Previously at Deutsche Annington (now Vonovia) and Speymill Deutsche Immobilien Company. CFA Charterholder since 2012.

Robert
Managing DirectorRound Hill Capital - UK
Robert has over 17 years of experience in M&A and Corporate Finance. He has advised on real estate transactions in excess of €5bn. Transactions include the acquisitions of shopping malls as well as large residential portfolios, financings of such acquisitions with German mortgage banks (Pfandbriefbanks) as well as with commercial banks and the CMBS (pre-Lehman as well as CMBS 2.0). Robert started his career with the investment bank Lazard and worked as a lawyer and partner for international law firms in Frankfurt, Munich, London and New York. Robert received a law degree from Heidelberg University. Keynote Summary Stefan
VorstandAamundo Immobilien Gruppe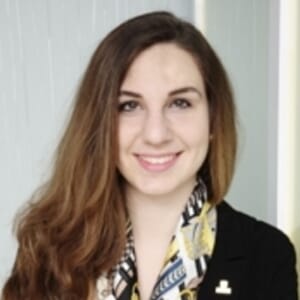 Daniela
Club Manager - DACHGRI Club