Les Club meetings du GRI Club
Le panel donne le coup d'envoi à la discussion et par la suite, les participants peuvent choisir leur approche pour s'y joindre.
L'incomparable style du GRI Club : informel, direct et très privé !

Qu'est-ce que c'est qu'un Club Meeting?
Une réunion en personne pour des petits groupes, exclusive pour les membres du Club. Passez du temps et participez à des discussions interactives pour parler de capital et des transactions en cours avec les hauts dirigeants les plus expérimentés du marché immobilier.
Qui peut s'inscrire
Investisseurs seniors, prêteurs, propriétaires d'actifs et promoteurs, actifs dans le marché immobilier. Il s'agit d'événements exclusifs pour les membres ayant un abonnement de niveau Bronze, Silver, Platinum et Diamond.

Comment s'inscrire
Cliquez sur « Join the event ». Si vous n'êtes pas encore membre, remplissez le formulaire pour postuler ou mettre à niveau votre adhésion.
Découvrez notre format exclusif
Une réunion GRI n'a pas d'intervenants, pas de présentations. Au lieu de cela, choisissez parmi une sélection de discussions à huis clos au cours desquelles tout le monde participe.
Tout comme une conversation dans votre propre salon, l'environnement dynamique vous permet de dialoguer avec vos pairs dans un cadre informel et collégial

PrésidentAltarea
France
Prior to joining EUROSIC, Adrien BLANC worked for UBS as Head of France for its real estate division. He spent 10 years at Morgan Stanley where he took up various roles in acquisitions and asset management both in France and internationally. He was notably Director of asset management for France, Benelux and Scandinavia in 2006-2010. In the past, Adrien has held numerous board directorships positions notably for Compagnie la Lucette, Altaréa, Korian and Ogic. He began his career working for Archon (Goldman Sachs group). Adrien has obtained a masters in Management science from the Sorbonne, and holds a DESS in Construction strategy and urban development.

PresidentDTZ Investors REIM
France
Alban joined DTZ Asset Management in November 2013. Alban began his career in 1990 at AWON Asset Management In 2003 he joined Generali Real Estate, as director of asset management and investment then of international investments. Alban then joined Area Property Partners France. Alban was awarded a "Pierre d'or" in 2008. Alban is a graduate of Sciences Po Paris, and holds a master in Business Law. He is a member of the Real Estate Club of the Ile-de-France.

Head of AcquisitionsSTAM Europe
France
Alexandra Vaquin is Stam Europe's Head of Acquisitions. Prior to joining Stam Europe, Vaquin was a director at SG Real Estate Advisory (Société Générale Group), where she advised the group's clients (Société Générale Assurance, family office, private clients and corporates) in their real estate investment strategy (origination and execution) and asset management (sales, forward purchases/development contracts monitoring). Previously, she worked for more than 10 years for a pan-European real estate investment fund, Revcap, in London. As an associate partner, she was responsible for value-added real estate transactions through co-investments with local operating partners. She also worked in real estate debt management in London (LNR Partners)

Senior OriginatorAareal Bank
France
Alexis Trancart is Senior Originator at Aareal Bank based in Paris, responsible for the origination and structuring of senior and junior loans secured against French real estate assets. He started his career at Pfandbriefbank in London where he held origination and underwriting positions with a pan-European focus before specialising in the French market when he moved to Paris in 2010. Alexis holds an MSc in Real Estate Investment from Cass Business School.

SVP of Investments - EuropeIvanhoé Cambridge
France
European Head of Investments, Arnaud Malbos is responsible for proposing, implementing and supervising Ivanhoé Cambridge's European investment activities in the Office building, Logistics and Alternative sectors in Europe.

Directeur du DéveloppementAviva Investors - France
France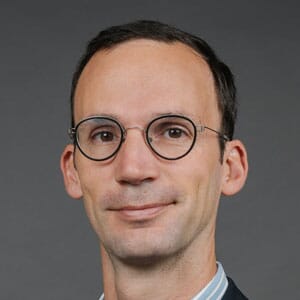 Head of France, Italy & BelgiumBlackRock
France
Cédric Dujardin est nommé depuis Septembre 2019 Managing Director dans l'équipe Investissement Immobilier de BlackRock. Basé à Paris, il sera en charge de la gestion des fonds immobiliers de BlackRock en France, Italie et Belgique, sous la responsabilité de Justin Brown, Head of Real Estate Europe. Cédric Dujardin dispose de près de 20 ans d'expérience dans l'immobilier et la gestion de fonds, avec une expertise liée à l'impact environnemental et sociétal des actifs immobiliers. Avant de rejoindre BlackRock, il était Directeur des opérations immobilières pour la France, la Belgique et le Luxembourg chez DWS. Il avait précédemment été Directeur Investissements Europe chez Ivanhoé Cambridge et occupé différentes fonctions chez Gécina.

Managing DirectorDTZ Investors REIM
France
Charbel joined DTZ Investors in 2007 where he has worked on a wide range of transactions (opportunistic, value add, distressed, core) for top-tier international investors. He defined and implemented tailor-made portfolio strategies to maximize client returns on residential, retail, logistics, offices investments. He started his career in 2005 as an associate in the Mergers and Acquisitions team of BNP Paribas Corporate Finance, working on multi-sectors deals. Charbel holds a Master of Science in Management from the Ecole Supérieur de Commerce de Paris (ESCP Europe) and a Master degree of Civil and Environmental Engineering from the Saint Joseph University of Beirut (ESIB).

Managing DirectorMeanings Capital Partners
France
Charles de Guerry is Managing Director at Meeschaert Capital Partners, leading the French platform of Real Estate investments. He has over 14 years of experience in real estate, with a primary expertise in value-add deals. Prior to joining Meeschaert Capital Partners, Charles worked for 12 years at BlackRock Real Estate in London and Paris, successively in acquisitions and in asset management, before taking charge of the French platform for real estate investments. Charles started his career in 2006 at Nomura in London, working on the financing of value-add transactions.

Head of Transactions France and BelgiumDWS
France Head of Investment and Asset ManagementColliers Global Investors
France

Head of France and CaribbeanWainbridge
France
Edouard serves as Head of France and Caribbean and Board member of Wainbridge International with overall responsibility for development, acquisition, structuring, financing, construction, and market research activity. He plays an active role in originating and executing deals, as well as in tracking investment performance. His overall responsibility includes development, acquisition, structuring, financing, construction, and market research activity.

Edouard is also co-founder and deputy CEO of The Collection (www.the-c.com).

PartnerBauMont Real Estate Capital
France
Eric Salmon is a Partner and member of BauMont's Investment Committee. Based in Paris, he is responsible Fund investments in France. Prior to co-founding BauMont, Mr. Salmon was a director with CarVal Investors. Previously Mr. Salmon was based in London where he worked at LaSalle Investment Management in the special situations group. Mr. Salmon started his career with Lehman Brothers in the real estate investment banking group.

Directeur Associé Immobilier123 Investment Managers
France
This eMeeting is exclusive
for Premium members
This event is exclusive for GRI members.