This 2020, the UK real estate market felt to be gaining momentum. Activity had picked up, capital that was stored up had started to trickle through and Corbyn fears on capital markets were pretty much to bed. And yet, US elections, house prices, affordable price points and the late cycle all seem to bring a black cloud over the current growth picture.

This eMeeting with pinpoint which UK assets, regions are ones to watch, discuss the state of debt and capital and impact of rates, development finance might have on buy/sell strategies

Institutional Risk Appetite - Which assets favoured and where?
Debt Pile - Sensible cycle storing or in the risk zone?
UK vs the World - How sensitive is the UK to current geopolitical and macro volatility?
Pricing in the Risk of Politics - Put to bed or more to come?
Participation is restricted to Club Members and eMembers.
If you would prefer to contact us by email, please send to [email protected].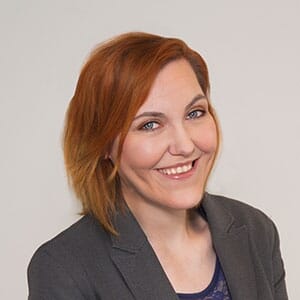 Kirsty
Senior Director - USA, Europe & Global ResearchGRI Club
I have over 10 year's experience in conference production; 7 of which have been in the real estate, venture capital and private equity sectors. I am particularly passionate about BTR, light industrial, global geopolitical and social disruption. At GRI Club, I lead our production team across Europe to develop meaningful events and club meetings for our members. Alexi
Co-Head, Global REMacquarie Group

Anas
Head of Real Estate3S Capital
UAE
Anas heads the global real estate strategy at 3SC. His mandate includes global Core+, value-add and opportunistic, equity and debt investments across various asset classes. Prior to joining 3SC, Anas's held various senior roles within PERE. He started his career with Dubai Islamic Bank's principal investment team, joined SHUAA Capital to co-manage the first MENA Hospitality Fund and founded Prediam Partners, a development management practice, focused on international hotel developments. Anas graduated with an MBA from Oxford University's Saïd Business School, and BSc in Economics from the University of Maastricht, Netherlands and the Faculty of Economics & Business Administration in Vienna, Austria. Anthony
Senior Managing DirectorVarde partner

Ben
Head of Capital Markets UK and MLEMEADHL Supply Chain
UK
Ben is an experienced property professional having worked on both the principal and advisory side of the commercial property markets in the UK, Europe and within the Emerging Markets. He has a deep knowledge of fund and asset management (UK and Europe) and investment management (UK, Europe and CEE region). Within the Emerging Markets, Ben has managed equity and debt funds and sought to develop and attract new business opportunities globally through mergers and acquisitions.

Catherine
Director-Stakeholder & Investment MgmtHyde Housing
Director of Stakeholder and Investor Relations, responsible for Hyde's strategy to engage with private capital, leading a team to identify, develop and enhance long-term partnerships with a broad mix of partners including housebuilders, developers, and institutional investors. Catherine has worked in residential development for over 15 years. Prior to joining Hyde she spent 9 years at JLL, specialising in public private partnerships, and working with public sector landowners to bring forward major development and regeneration projects.

Chris
Head of FundingArgent
UK
Chris joined Argent in 2014 and is responsible for all Capital matters across the Argent and Argent Related UK platforms. Chris has a varied background across both Corporate and Real Estate funding having previously worked in the banking sector for over 10 years.

Christopher
Managing DirectorConcord London Developments
UK
Christopher Murray co-founded Ridgeford Properties Ltd in 1996; Christopher has undertaken a number of developments in London, recently completing, the Fitzrovia Apartments consisting of 70 luxury apartments, state of the art office space and a new facility to house the Royal National Orthopaedic Hospital; this won the Urban Land Institute's Award for Global Excellence. Recently, Ridgeford acquired an entire city block in the heart of Marylebone W1. Plans include private residential and the development of a new retail district. In January 2013, he founded Ridgeford's sister company, W1 Developments; an award-winning, internationally recognised, property company focused on producing exceptional quality single and mixed-use developments.

Derek
MD & Commercial RE Debt OriginationOaktree Capital Management
UK
Derek is responsible for originating and structuring debt opportunities for Oaktree's Real Estate Debt Fund, a global performing debt strategy within Oaktree's Real Estate business. Prior to joining Oaktree, he was head of the commercial RE origination effort for Credit Suisse's European Asset Finance business having joined from LNR Property Europe where he was a Managing Director and responsible for overseeing the European Investment Management division with a focus on advising and investment activities involving both non performing and performing debt opportunities across Europe. Mr. Rich spent the majority of his professional career in Europe with Deutsche Bank.

Fabio
Managing DirectorBain Capital Credit
UK
Mr. Longo joined Bain Capital Credit in 2013. He is a Managing Director in the Non-Performing Loan and Real Estate team that is part of Distressed and Special Situations and is based in Bain Capital Credit's London office. Previously, Mr. Longo was a Principal in the European Principal Finance Fund at Apollo investing in non-performing loan portfolios and real estate assets being disposed by European financial institutions. Mr. Longo started his career in the Investment Banking group at Goldman Sachs. Mr. Longo received an M.Eng. from University of Cambridge and MIT.

Federico
Managing DirectorEvercore
UK
Federico has more than 20 years' experience leading loan portfolio and commercial real estate transactions across Europe, the Americas, Asia Pacific and the Middle East and has been involved in over 85 transactions with a combined face value in excess of €98 billion. His clients have included numerous banks, leading financial institutions and specialist real estate funds as well as several of the national asset management agencies across Europe. Prior to joining Evercore to lead the European RE team, Federico set up the C&W European Loan Sales team in 2012, before he was at KPMG Corporate Finance in London & Hong Kong Guelane
DirectorKrios Capital Partners

Gunther
MD, Head of Investment Transactions EUBarings Real Estate
Germany
Gunther Deutsch is Barings Head of Transactions Europe and Managing Director at Barings Germany. He is overseeing the investment markets Sweden, Finland, The Netherlands, Germany, Italy, Spain, France and the UK. Transaction volume executed over the last 3 years. 3 bn EUR of acquisistions and 2.25 bn EUR of dispositions. Prior to co-founding PAMERA in 2010 (before its acquisition by Cornerstone/Barings in 2014), Gunther Deutsch was founder and owner of the asset management platform Metis Asset Management GmbH in 2004. Previous to that, he spent 13 years in senior positions at Deutsche Bank (RREEF) and Jones Lang LaSalle (JLL) in Munich, Berlin and New York. Need help?
WhatsApp Assistance
Monday to Friday - 8:30 a.m. to 6:00 p.m.