20th September
16:00 - 19:00 | Western European Summer Time (GMT+1)
Submit your interest (Non-Member)
* Required fields
Our team will get in touch with you soon to confirm your participation
Credit: Mint_Images / Envato Elements
EVENT MANAGER
Ludwig

Menke
Production Manager
GRI Club
Thiago

Alves
Managing Director - EMEA
Global Talent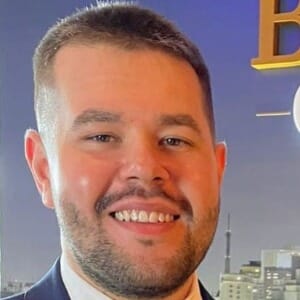 Ludwig
Production ManagerGRI Club
Production Manager at GRI Club. My job is to connect top investors, developers, banks, consultants, lawyers, and other Real Estate players and executives to GRI meetings and events that I produce in Brazil, Portugal and USA. International Relations and Affairs Analyst and Economist at Faculdades de Campinas (FACAMP). Study abroad in France at ICN Business School with a Bachelor of Business Administration (BBA Program).
+55 19 99281-2795
+55 19 3203-0645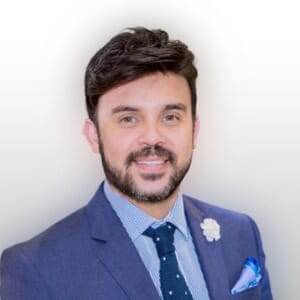 Managing Director - EMEAGlobal Talent
United Kingdom
Thiago is part of the GRI senior management team in Europe and is responsible for the day-to-day run of the GRI Europe department with key responsibilities to manage and build deep relationships with C-levels executives active in Europe.
As the vaccination rollout accelerates and the latest surge in infections slows down, Portugal will soon see the reopening.
On the property map, the real estate market witnessed significant investment and deal activities in the past months and investors foresee future opportunities to position Portugal as an investment destination in the market comeback. What can we expect from the cycle of real estate investments in the upcoming months and how can Portugal remain competitive as a real estate investment destination?
Positioning Portugal Real Estate as an Investment Destination in the Post COVID Market Rebound
Key Investments & Ongoing Recovery in Portugal - What are the vital growth indicators and investable opportunities for the medium to long term?
Global Investment Appetite - Is Portugal a burgeoning safe haven?
Golden Visa - Challenge or opportunity toPortugal's top investment destinations?
Transaction Volumes & Main Highlights in Asset Deals - Comparing investment activity in total volumes, what can we learn to capitalise on value trends?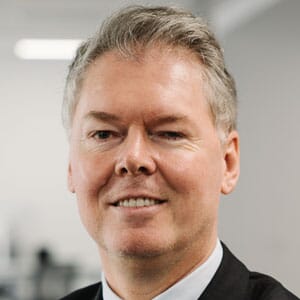 CEOBondstone
Portugal
Paulo Loureiro is the Founder and CEO of Bondstone. He was formerly the Managing Partner of Louvre Capital, a real estate developer focused on high-end residential projects. Since 2016, Paulo has structured real estate projects representing an investment of more than €100 million in Portugal. Prior to founding Louvre Capital and Bondstone, Paulo was an Executive Director at Morgan Stanley in New York. He started his career with Schlumberger, spending six years in Argentina and Brazil holding various operational and management positions. Paulo received his MBA with honors from The University of Chicago Booth School of Business, and holds a Master of Science degree majoring in Maths and Physics.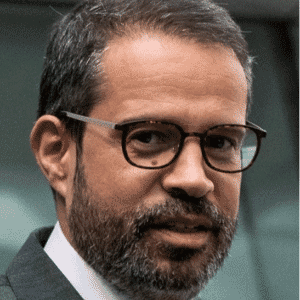 Chief Economist and Head of Research, ESG and CryptoMillennium
Portugal
Após a conclusão da licenciatura em economia no ISEG-UTL em 1994, iniciou a sua carreira profissional na Autoridade Monetária e Cambial de Macau, tendo posteriormente se mudado para o Reino Unido onde obteve o grau de doutor (Ph.D) em Economia pela University of Birmingham, Reino Unido, em 2001. No Banco de Portugal, onde permaneceu entre 2001 e 2006, desenvolveu atividades de investigação nas áreas de economia monetária e internacional, tendo nesse contexto publicado múltiplos artigos em revistas académicas internacionais. Ingressou no Millennium bcp em 2006, onde desempenha as funções de chief economist desde 2012.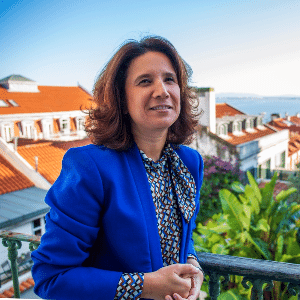 Secretária de Estado do TurismoSecretaria de Estado do Turismo de Portugal
Portugal
Rita Baptista Marques nasceu no Porto, em 1975. Licenciada (1998) e Mestre (2000) em Engenharia Eletrotécnica e de Computadores pela Faculdade de Engenharia da Universidade do Porto, possui um MBA (2007) pela University of Southern California, além de diversos programas de alta direção para executivos em Liderança pelos Instituto de Empresa (2018), London Business School (2017), e University of Texas at Austin (2016). Tem desenvolvido diversos trabalhos de consultoria com entidades públicas e privadas na área da Inovação, Financiamento Público, Internacionalização e Investimento Direto Estrangeiro.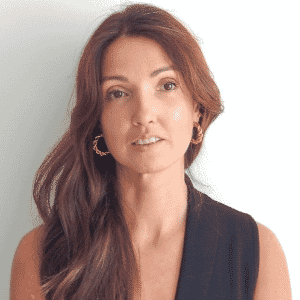 Coordinator Affordable Housing ConcessionsCâmara Municipal de Lisboa
Portugal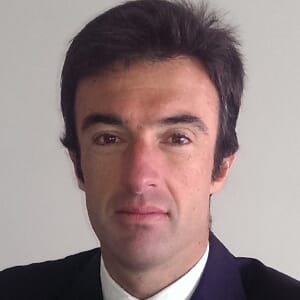 Director Fund ManagementSonae Sierra
Portugal
João Lélis joined Sonae Sierra in 2004 as an investment analyst, later becoming Director of the Fund Management business. As member of the executive team, current responsibilities include management of the real estate funds co-owned by Sonae Sierra, of the direct investments outside Iberia and transaction support. Prior to Sonae Sierra, João was a consultant with McKinsey & Company and also with Arthur Andersen. João completed the INSEAD – Advanced Management Programme in 2018 and the INSEAD - International Executive Programme in 2010. He also holds an MBA from the Yale University School of Management (2002) and a BS in Management from Faculdade de Economia do Porto (1997).

Vice President - Development ManagementRound Hill Capital
Portugal
João is a Vice President at Round Hill Capital and has over fifteen years of experience in the real estate space. He is responsible for RHC's activity in the Portuguese market. Prior to joining Round Hill Capital in 2018, João worked for Teixeira Duarte, where he was involved in multiple platforms, sourcing and developing over 5 million square feet of commercial, residential and mixed used opportunities in Portugal and Africa. João started his career working as a project manager, helping to bring forward a 1.5 million square feet of residential and office schemes in Lisbon. He holds a combined MSc in Civil Engineering and is a member of the Portuguese Chamber of Chartered Engineers."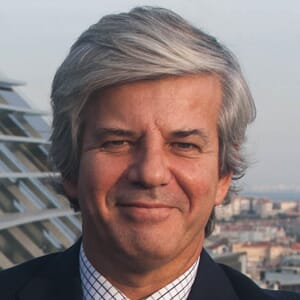 PartnerExplorer Investments
Portugal
Joined Explorer in 2012 and currently is the Partner in the Real Estate Business Area. He worked at CBRE in Madrid in 1987 and opened the Portuguese office in 1988, leading it until 2012. Pedro has a degree in Systems Engineering from Instituto Superior de Matemáticas Aplicadas and a master in Finance and Company Financial Management from ISCTE-INDEG. He is a Fellow of the Royal Institute of Chartered Surveyors (RICS) and appraiser certified by the CMVM.

Board MemberHabitat Invest
Portugal
Pedro Vicente is a board member at Habitat Invest, overseeing the BBB, sales, marketing, business development and operations departments at the company. He has developed his activity at the real estate industry as head of legal and marketing and asset manager of a state-owned company- EPUL. He evolved to Level Constellation, a Chinese real estate fund from Shanghai, operating in Portugal. He is the co-founder of the Portuguese Institute for Corporate Governance and member of the advisory committee. Habitat Invest is privately-held and an independent real estate investment company, founded in 2004, with investments in urban rehabilitation and new born projects. Projects underway in 2020 represent an investment greater than €300 million.
Agenda
Monday, September 20th
2021
Close
See complete schedule
16:00 - 17:30 | Discussions
17:30 - 19:00 | Cocktail
Become a Sponsor
Contact our team and check the sponsorship and exposure opportunities according to the strategy of your company.
Sponsorship opportunities
Successful registration
This event is exclusive for GRI members.