Limited capacity
Credit: Inacio Pires / Shutterstock
EVENT MANAGER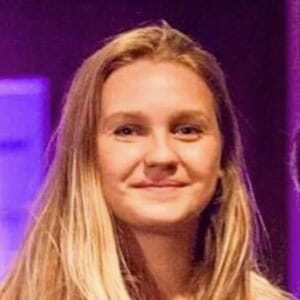 Giovana
Director - IberiaGRI Club
Graduated in Advertising and Marketing from Pontifícia Universidade de Campinas. Experience in the service and sales business. Currently focused on developing relationships among entrepreneurs in the real estate market. Responsible for the RE Club in Chile, Colombia, Argentina and Peru. Actively involved in the decisions and organization of meetings for members, and the relationship between them. Focused on bringing new members and relevant companies from the sector, to develop the Club in the Andean countries, and Argentina. Also responsible for the Hospitality sector throughout Latin America, concentrating efforts, for the main meeting of the sector at a regional level.
+55 19 99333 5806
+55 19 99333 5806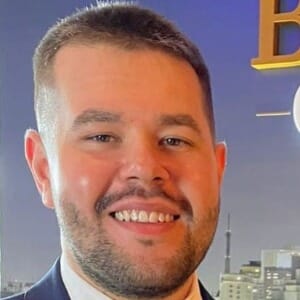 Ludwig
Production Manager, Real Estate Southern Europe, Global Tech & InnovationGRI Club
International Relations and Affairs Analyst and Economist at Faculdades de Campinas (FACAMP). Study abroad in France and Bachelor of Business Administration (BBA Program) at ICN Business School. Currently, Production Manager, Real Estate Southern Europe, Global Tech & Innovation at GRI Club. I'm an experienced conference/event producer with +4 years of experience in the real estate industry, producing local and global private gatherings for leading real estate players and companies. Responsible for the whole cycle of production activities, including project management, market research, program and business development, for online and face-to-face meetings. Brief work with commercial team and customer relationship.
+55 19 99281-2795
+55 19 3203-0645
With investors and developers foreseeing future opportunities, what can we expect from the cycle of office real estate investments in the upcoming months?
The real estate office market witnessed significant investment and deal activities in the past months and represented most of real estate deals in the country in 2021. As the vaccination rollout accelerated but the latest surge in infections increased, Portugal might be seeing a new office panorama. This Club Meeting will be hosted by Krest Real Estate Investments at Moxy Hotel Lisbon Oriente (Parque das Nações). After our discussion, the meeting will continue with a site visit to the KTower project and lunch provided by our host.

Agenda
10:00-10:30 | Registration & Welcome Coffee
10:30-11:45 | Offices Main Discussion
11:45-13:00 | Site Visit (K-TOWER Lisbon Business Centre)
13:00-14:00 | Lunch
Portugal Office Market View 
What makes sense for future demand, investment, location, and pricing?
The Great 'De-Densification' - Past months' vacancy levels highlights
Workspace Occupation - How has the space demand impact leverage, portfolio size, rent payments, and revenue costs?
Investment Transactions - Main Portuguese real estate deals too concentrated in office assets?
Urban Integration, Location and Mobility - How to readjust the urban spaces to a value trend towards the suburbs?
Tenant Experience - What are the main strategies being adopted with employees returning to the offices? 
Asset Pricing & Value - How might the acceleration to newer offices hinder investment returns on older stock and what to expect from future pricing and values?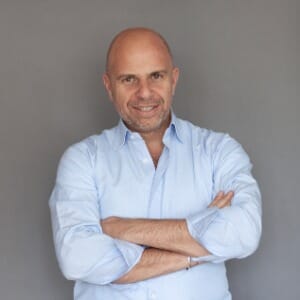 CEOKrest Real Estate
Belgium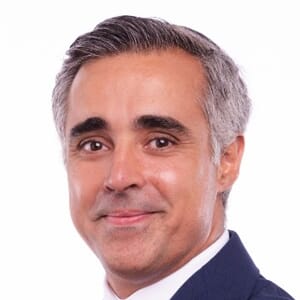 PartnerBedrock Capital Partners
Portugal
André has accumulated extensive experience in the Construction and Real Estate sectors, since 2002, having led €1.8Bn of buy and sell-side transactions and managed assets of +500.000 sqm, across all segments and in different markets (Australia, Belgium, Japan, Portugal, UK, USA)

Main skills: Structuring/Execution, Strategic Asset Management, Licensing, Development

Prior to founding Bedrock Capital Partners, André was Head of International Real Estate Investment at Fidelidade. Previously worked at ECS Capital, Crimson and Savills / Aguirre Newman

MS Civil Engineering, IST Lisbon | Master in Real Estate Valuation and Management, ISEG Lisbon | Master in Finance, UCP Lisbon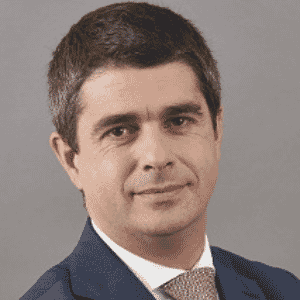 Managing DirectorCBRE - Portugal
Portugal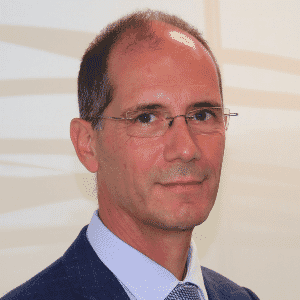 Head of Real EstateAgeas
Belgium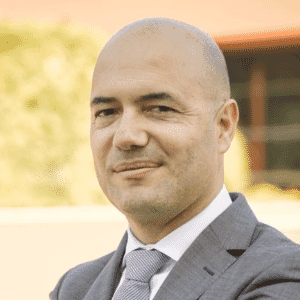 Managing DirectorAcacia Point Capital Advisors
Portugal
Luis has a degree in Business and Administration and 23 years' experience in the Portuguese real estate market. Luis leads the Portuguese business and focuses on identifying new investment opportunities and is responsible for the execution of portfolio business plans and driving value creation. He is at the forefront of dialogue with municipalities, architects, professional service suppliers and other stakeholders. Previously, Luis was Head of Cushman & Wakefield's Portuguese Capital Markets team and served on its Management Board. He is one of Portugal's real estate veterans, transacting more than €4bn, including offices, retail and logistics. Luis's career started at the Portuguese Securities and Exchange Commission.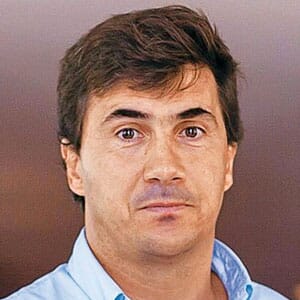 PartnerViolas Ferreira
Portugal
Tiago Violas Ferreira joined University of Porto – (FEP) Faculty of Economics - in 1988. Latter on, in 1996, he started to work as a Financial Director in his family company and would remain in the office about 10 years. Since 2006 he is the CEO of Holding Violas Ferreira SGPS, where currently he ́s leading development project ́s in the area of real estate, mostly in Porto city.
K-Tower is a Grade A office development with impressive architectural design by Saraiva+a and Metrourbe, exhibiting innovative solutions as well as up to 5,000 sqm of exterior private gardens. K-Tower is adjacent to the new Moxy Hotel, also developed by Krest Real Estate Investments, which helps create a vibrant environment for tenants as well as add amenities to tenants traveling for business. It also faces the impressive Gare do Oriente train station, designed by Santiago Calatrava. K-Tower, once completed in Q2 2023, will redefine Parque das Nações' skyline adding a new architectural icon to the urban micro location. Today, it is 100% pre-let to Critical Techworks and Spaces. It was the biggest lease contract for the occupation of offices on the Portuguese market in 2021.
---
Access the digital brochure about the K-TOWER
Meet our exclusive format.
GRI has no speakers, no presentations. Instead, you have a selection of closed-door discussions where everyone can participate. Much like a conversation in your own living room, the dynamic environment allows you to engage with your peers in an informal and collegial setting.
Become a Sponsor
Contact our team and check the sponsorship and exposure opportunities according to the strategy of your company.
Sponsorship Opportunities
Successful registration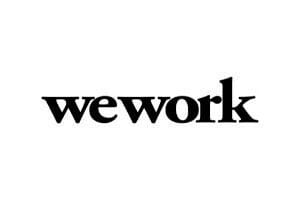 London | United Kingdom
WeWork is a global network of workspaces where companies and people grow together. We transform buildings into dynamic environments for creativity, focus, and connection. More than just the best place to work, though, this is a movement toward humanizing work. We believe that CEOs can help each other, offices can use the comforts of home, and we can all look forward to Monday if we find real meaning in what we do.