Agostina
Club Manager LatAmGRI Club
Agostina has been actively studying and working with Latin American markets for more than 11 years, specializing in business development and public relations. She has experience working in Argentina, Brazil, Peru, Chile, Colombia, Mexico and US real estate, financial and investment markets, fostering valuable connections among global leaders and GRI Club members. Agostina holds a Bachelor's Degree in Administration from the Universidad Nacional del Litoral in Argentina.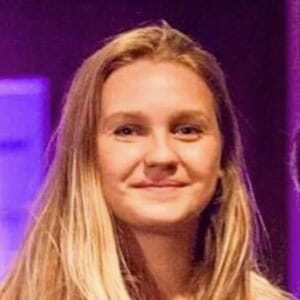 Giovana
Director of Andean Countries & HospitalityGRI Club
Graduated in Advertising and Marketing from Pontifícia Universidade de Campinas. Experience in the service and sales business. Currently focused on developing relationships among entrepreneurs in the real estate market. Responsible for the RE Club in Chile, Colombia, Argentina and Peru. Actively involved in the decisions and organization of meetings for members, and the relationship between them. Focused on bringing new members and relevant companies from the sector, to develop the Club in the Andean countries, and Argentina. Also responsible for the Hospitality sector throughout Latin America, concentrating efforts, for the main meeting of the sector at a regional level.
+55 19 99333 5806
+55 19 99333 5806
Opportunities for business and investments
The participation in this event is a unique experience that will keep you informed about the main trends of the real estate sector, in addition to facilitating the meeting with potential investors or business partners.
Peru GRI Real Estate has started shaping the future of the real estate sector in Peru since its last edition, bringing together senior executives from the country to discuss opportunities and strategies for new investments.
Some of the GRI Club Members from Peru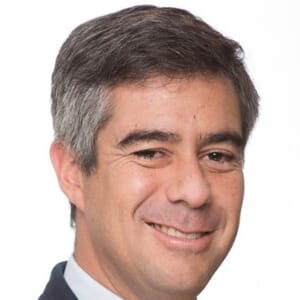 Managing DirectorParque Arauco
USA
Alejandro Camino is the Managing Director of TC Latin America Partners for the office in Peru. He brings over 15 years of experience in the real estate industry, management consulting and investment banking in Latin America. Before joining the Firm, Mr. Camino was a Business Development Manager at Urbanova Inmobiliaria, a leading real estate developer in Peru, part of Grupo Breca. At Urbanova, Mr. Camino built the development team and was responsible for creating and leading the master plans to redevelop the financial district of San Isidro and San Borja in Lima. He was also responsible for the company's landbank strategy, its innovation and sustainability, and the acquisition and disposition of assets.

CEOPionero Grupo Inmobiliario
Peru
Fernando Ibárcena is the CEO and Founder of Pionero Grupo Inmobiliario, a Peruvian Real Estate Developer whose core business is the development of residential for sale and mixed use rental projects. His previous working experience was developed in Europe in the plastics blowmoulding, mineral water and banking industries. Mr. Ibárcena has a Civil Engineering degree from Pontificia Universidad Católica del Perú and a MBA form IESE, Barcelona, Spain.

Business Partner Real EstateCAPIA - Banco de Inversión
Peru
Partner responsible for the investment, development and management of the Real Estate Business. Prior to joining CAPIA, Ms. Barreto was Director of real estate investments at Credicorp Capital (Peru), Development Manager at Goodman for Southern Europe, Business Officer for Real Estate Companies in the South American Bank / Scotiabank (Peru) and member of the analysis team of residential and commercial projects at Urbi Propiedades (Peru). Ms. Barreto holds a Bachelor degree in Industrial Engineer from the University of Lima, a Masters Degree from Vlerick Leuven-Gent Management School in Leuven (Belgium), and a specialization in International Business from the University of Berkeley (USA).

Founder & Managing PartnerFibra PRIME
Peru
Ignacio es CEO de Administradora Prime y Socio Fundador de FIBRA Prime, empresa dedicada a la adquisición y administración de inmuebles comerciales de renta. Cuenta con una trayectoria empresarial de 20 años, dentro de los cuales +10 años han sido dedicados a la industria inmobiliaria comercial, adquiriendo satisfactoriamente activos comerciales por más de USD100 MM, los cuales generan distribuciones de dividendos periódicos, flujos positivos y estables. Cuenta con un MBA en la Universidad Adolfo Ibañez de Chile y también uno en Deusto School of Business, así como cursos de educación continua en Real Estate en Oxford University en el SAID Business School, Inglaterra y del Massachusetts Institute of Technology (MIT), Boston.

Vicepresidente Real EstateSura Asset Management
Peru
Iván Zárate Aima: Vicepresidente de Inversiones Inmobiliarias en Sura Investment Management, donde participa como portfolio manager de los fondos inmobiliarios de rentas (FIRBIs) más grandes del Perú, liderando los procesos de adquisición de los fondos inmobiliarios basados en Perú. Anteriormente fue Head de Inversiones Inmobiliarias en Fondos SURA y Seguros SURA. Ha liderado la administración de portafolios acumulados por más de US$250MM en sectores de oficinas, retail industrial, vivienda y educativo. Cuenta con +10 años de experiencia en inversiones inmobiliarias y compañías multinacionales. Ocupó puestos en Invita Seguros y grupo Telefónica. Cuenta con certificaciones en MIT (Real Estate,) CAIA Charteholder y CFA nivel 1.

National DirectorJLL
Chile
Marcelo Carrere lidera la operación de JLL en Chile. A su vez se encarga del desarollo de la estructuración de transacciones con un enfoque en el mercado de capitales. Marcelo cuenta con más de quince años de experiencia en el mercado de Santiago do Chile,

Managing DirectorJamestown Latin America
Colombia
Philipp Braunfels is a Director and Investment Manager for the Andean Region at Jamestown, focusing on Latin American investments and asset management out of the local office in Bogotá, Colombia. He has also worked in Jamestown's German Fund Management department and its US offices in Atlanta and New York. Prior to joining Jamestown Mr. Braunfels worked at Deloitte Consulting in Germany and an early stage venture of Rocket Internet based in Singapore. Mr. Braunfels graduated Cum Laude from Maastricht University with a Master of Science in International Business Finance and also holds a Bachelor of Science in International Business Economics.

CFO & CIOV&V Grupo Inmobiliario
Peru
The event will bring together the main decision-makers in the real estate sector
A networking environment
The meeting will bring together the main decision-makers in the real estate sector, including REIT managers, developers, investors, operators, banks, securitization companies, in a conducive environment for networking.
Discussion rooms
Will debate innovations and market trends, in addition to sessions covering the sectors of residential, offices and mixed use developments.

Investors
Sovereign Funds
Private Equity Funds
Pension Funds
Investment Banks
Property Companies
Family Offices
Retail Banks
REITs

Market Specialists
Lawyers
Architects
Construction & Engineering Companies
Consultants
Developers
Developers
Shopping Centers
Land Development Companies
Hotel Operators
Industrial & Logistics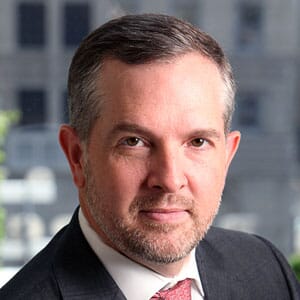 Chief Investment OfficerEquity International
USA
As Chief Investment Officer, Brian Finerty leads Equity International's Investments group, overseeing all investment activity and portfolio company management. Drawing from a deep network of relationships and experience in global markets, Brian is responsible for setting investment strategy and guiding the team in originating and executing deals. Brian is also a member of EI's Management Committee and Investment Committee. Brian is a director of five EI portfolio companies: GuardeAqui, SAMHI, Decameron Hotel & Resorts, Estapar Estacionamentos, and ARG Realty. Brian earned an MBA in analytic finance from the University of Chicago Booth School of Business and a BBA from the University of Michigan.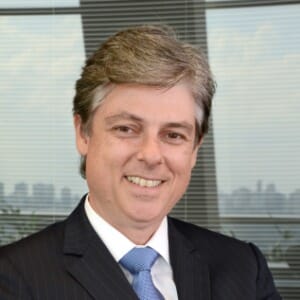 Senior Managing DirectorTishman Speyer
Brazil
Mr. Cherman joined Tishman Speyer in 2001 and is responsible for the firm's activities in Brazil. He is also a member of the Investment Committee. Prior to his current role, Mr. Cherman held a number of positions on the firm's Brazil team, including managing the region's acquisitions and leasing efforts, heading both the residential development and commercial development groups, and serving as Chief Operating Officer. Previously, Mr. Cherman spent 12 years working in the development business, where he managed large-scale commercial and residential projects in Latin America. Mr. Cherman holds a degree in civil engineering from Pontifícia Universidade Católica in Rio de Janeiro and an MBA from the University of São Paulo.
This eMeeting is exclusive
for Premium members