Dónde los líderes más influyentes del Real Estate se encuentran
KEYNOTE SPEAKER
Hugo

Perea
Chief Economist
BBVA Continental - Peru
KEYNOTE SPEAKER
Roxana

Barrantes Cáceres
Directora
Banco Central de Reserva del Perú

Chief EconomistBBVA Continental - Peru
Peru
Economista de la Pontificia Univ. Católica del Perú, Master in Economics por la London School of Economics (UK), Hugo también realizó cursos en la Univ. de Harvard, FMI, Banco Mundial, Reserva Federal, entre otras instituciones. Desde 2004, es Economista Jefe de BBVA Research Perú. Fue Viceministro de Economía en el Min. de Economía y Finanzas (2018-2019), Jefe de los Dptos. de Análisis y Programación Financiera y de Modelos Econométricos en el Banco Central de Reserva del Perú. Asimismo, participó en los Directorios de instituciones como el Servicio de Adm. Tributaria (2011-2014) y del Inst. Peruano de Acción Empresarial. Hugo es muy activo académicamente, dictando cursos en las principales Univ. de Perú y publicando materias afines.

DirectoraBanco Central de Reserva del Perú
Peru
Es miembro del Directorio del Banco Central de Reserva del Perú desde noviembre de 2021. Es docente principal de Economía en la Pontificia Universidad Católica del Perú, directora de la Maestría de Economía en esa casa de estudios e investigadora principal del Instituto de Estudios Peruanos (IEP). Ha sido jefa del gabinete de asesores del Ministerio de Energía y Minas (Minem), vicepresidente del Directorio de Petroperú, cumplido funciones en Ositran, Osiptel, Sunass e Indecopi, presidenta del Consorcio de Investigación Económica y Social (CIES), del Seminario Permanente de Investigación Agraria del Perú (SEPIA) y miembro del Consejo Directivo del Organismo de Evaluación y Fiscalización Ambiental (OEFA).
25 people are attending
Credit: Christian Vinces / Shutterstock
LÍDER DEL PROYECTO
Agostina

Airaudo
Production and Content Director - LatAm
GRI Club
Geancarlo

Garcia
Business Executive, Andean Region
GRI Club
Javier

Duerto
Director, Andean Countries
GRI Club

Agostina
Production and Content Director - LatAmGRI Club

Business Executive, Andean RegionGRI Club
Peru

Director, Andean CountriesGRI Club
Colombia
Graduated in Business Administration from Universidad Tecnologica del Centro. With a Master's Degree in Marketing Management and Development of International Markets from EAE Business School in Spain. Experience development markets sales business in Latam. Responsible for the RE Club as Director of Andean Countries (Colombia, Chile and Peru). Focused on developing relationships among entrepreneurs in the real estate market.
Con la firme convicción de que el encuentro presencial y el networking de alto nivel es fundamental para generar relaciones valiosas y cerrar negocios exitosos, Peru GRI Real Estate 2022 tendrá lugar de forma presencial los días 28 y 29 de septiembre, en Lima.
En tiempos desafiantes y oportunidades atractivas, los miembros y altos ejecutivos de empresas inversionistas, bancos, fondos y desarrolladores, se encontrarán durante dos días para definir soluciones a los retos que enfrenta la industria y discutir las tendencias que determinarán el futuro del sector.
¿Cuál es el impacto real del nuevo gobierno en el porvenir de la industria a corto, medio y largo plazo? ¿Qué opina el inversor internacional? ¿En qué medida el contexto social, sanitario y económico afecta a los nuevos proyectos? ¿Cómo serán los desarrollos futuros influenciados por la evolución en los estilos de vida? ¿Qué lugar tendrá la tecnología y sostenibilidad?
En su 2da edición, y buscando el desarrollo inmobiliario que impacte positivamente en las ciudades, el encuentro abordará diferentes temáticas vinculadas a financiamiento e inversión, logística y comercio electrónico, reconfiguración del retail, tecnología, oportunidades en vivienda para venta y para renta, nichos de hotelería y evolución de las oficinas.
Únete a Peru GRI Real Estate 2022 y conéctate con los líderes de la industria en un ambiente informal y de excelente networking.
Hugo Perea
Chief Economist
Roxana Barrantes Cáceres
Directora del Banco Central
de Reserva del Perú
Qué encontrarás en Peru GRI Real Estate 2022
Networking de alto nivel
__________
Desarrolladores • Inversores • Fondos • Asset Managers • Bancos • Operadores • Centros Comerciales • FIBRAs • Cadenas hoteleras • Especialistas
Oportunidades de negocios
__________
Espacios exclusivos de matchmaking y apoyo del staff para generar reuniones privadas con socios potenciales de negocios.
+ De 10 salas de debates
__________
Salas de debate interactivas que permiten la participación de todos.
Desafíos, tendencias, oportunidades y casos de éxito enfocados en cada segmento.
Augusto Arellano
Evercore Partners
Claudia Cooper Fort
BVL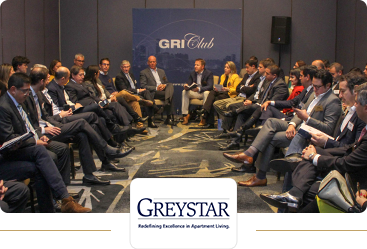 Moderación de Tom Livelli
Greystar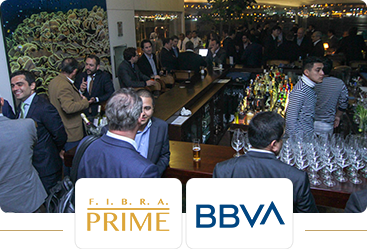 VIP Dinner patrocinado por
Fibra PRIME y BBVA Casa de Bolsa
Números de la última edición
Discusiones
Discusión | 28 de septiembre | 16:45 - 17:45
Industrial Logístico
Aceleración del e-commerce y potencial de desarrollo
Hotelería y turismo
Casos de éxito y nichos prometedores
Master Session | 28 de septiembre | 18:15 - 19:15
Vivienda para renta
¿Qué falta para el Boom?
Discusión | 29 de septiembre | 11:45 - 12:45
Retail
Modelos de consumo y evolución de los espacios
Oficinas y Espacios de trabajo
Principios y proyecciones a largo plazo
Master Session | 29 de septiembre | 14:00 - 15:00
Vivienda para venta
¿Continúa siendo la estrella?
Discusión | 29 de septiembre | 15:30 - 16:30
Usos Mixtos
Combinación de habilidades que conducen al éxito
Tecnología en Real Estate
¿Qué herramientas potencian el negocio?
Discusión | 29 de septiembre | 17:00 - 18:00
Financiamiento e inversión
Cómo potenciar las oportunidades en el Perú
Galería de Imágenes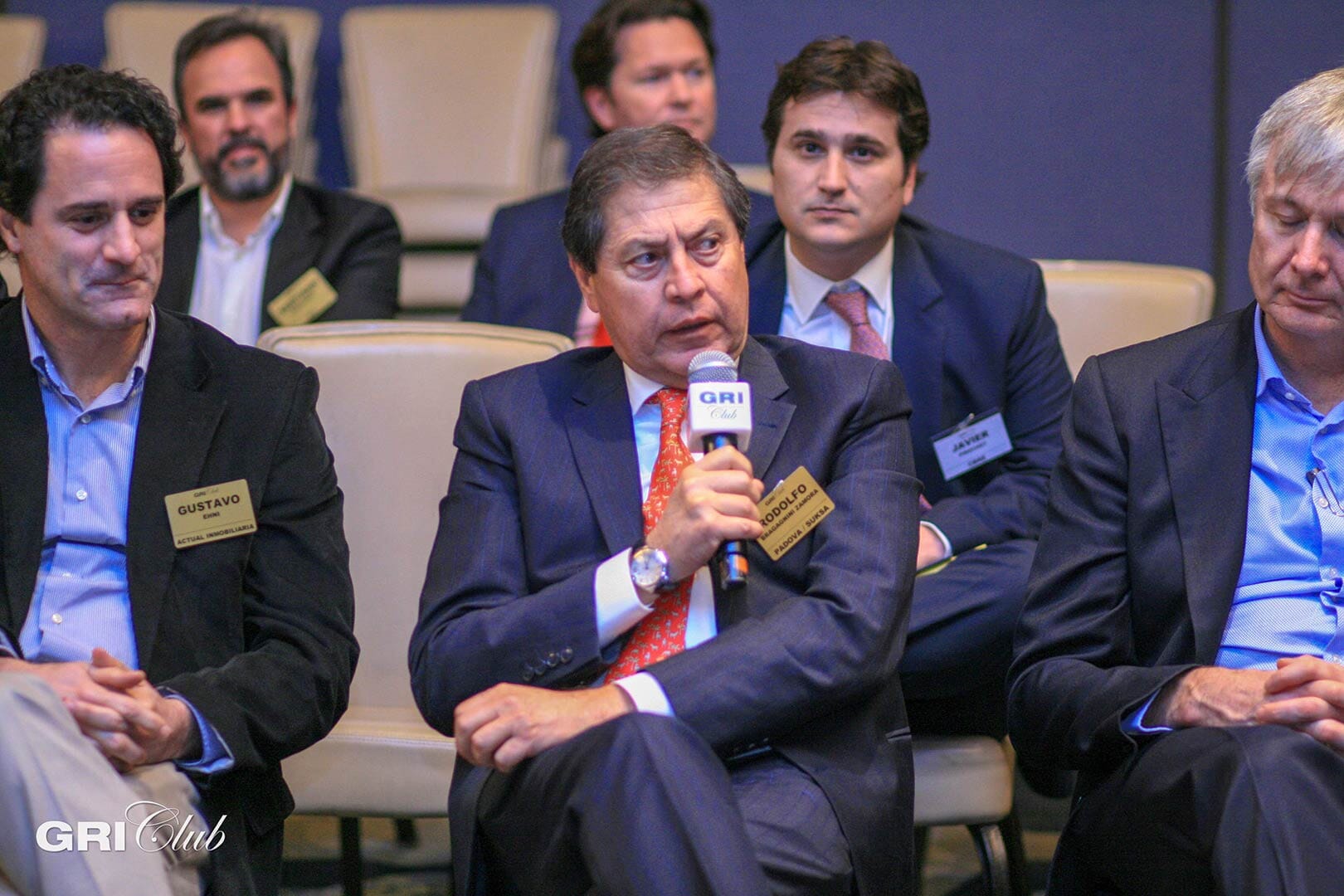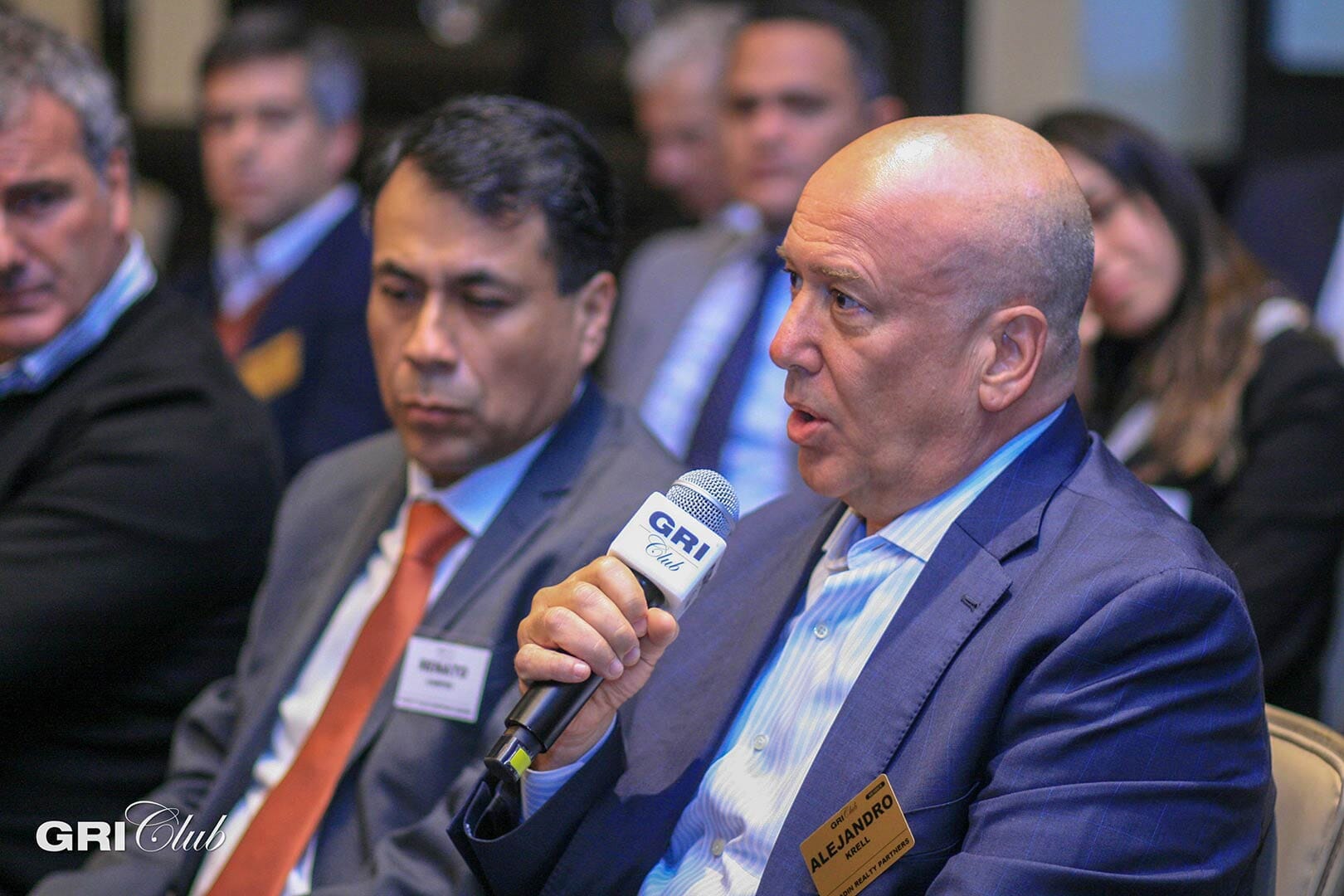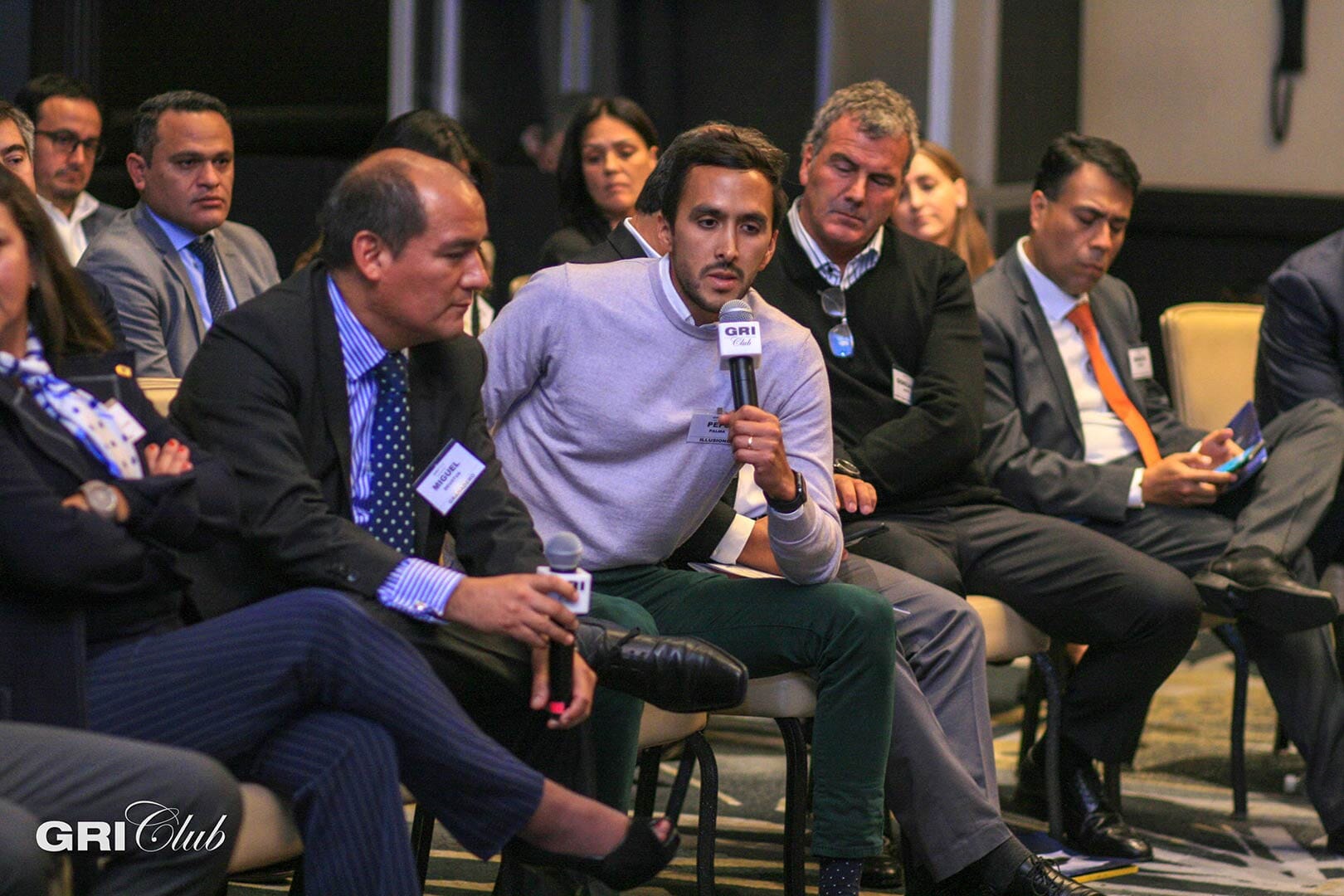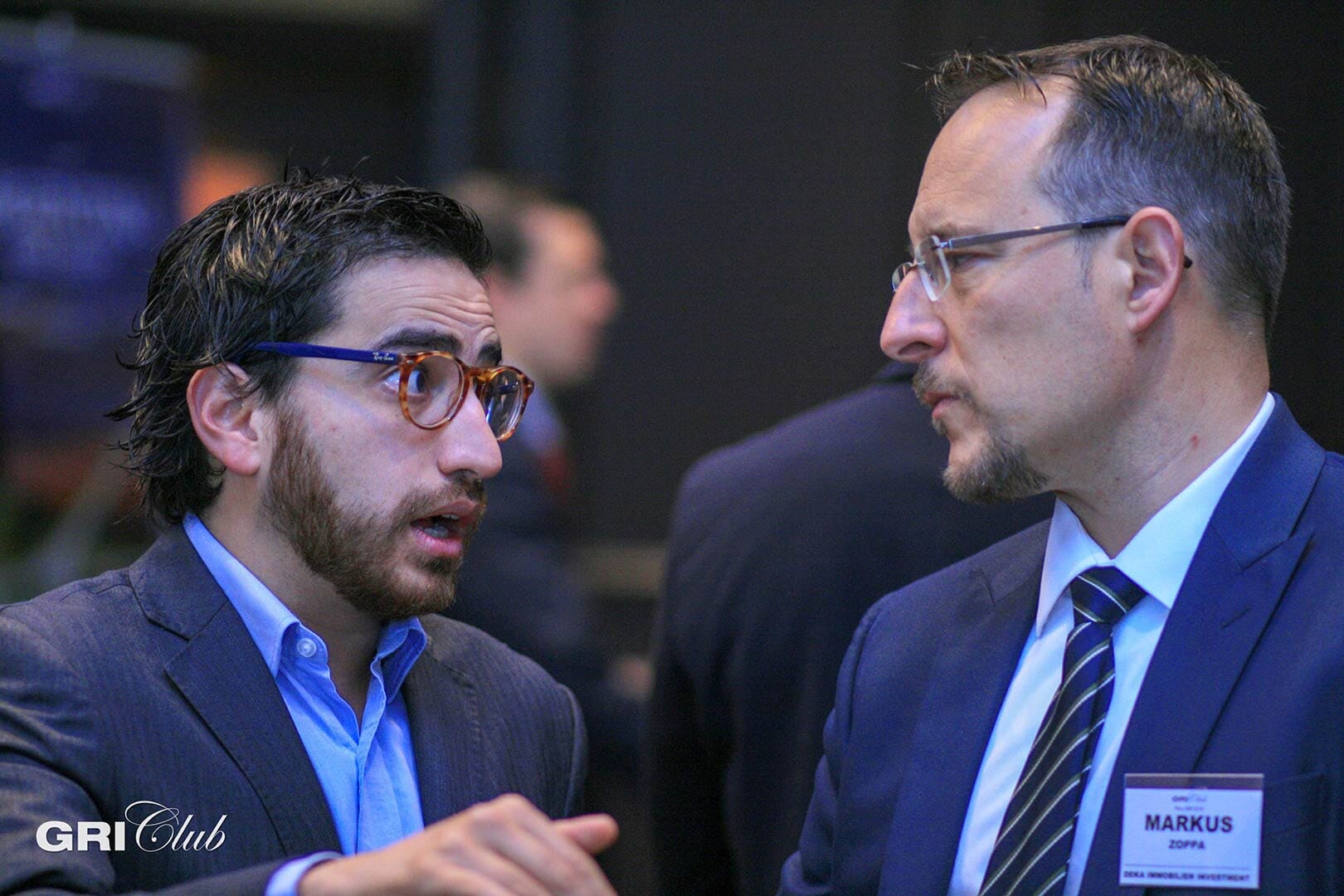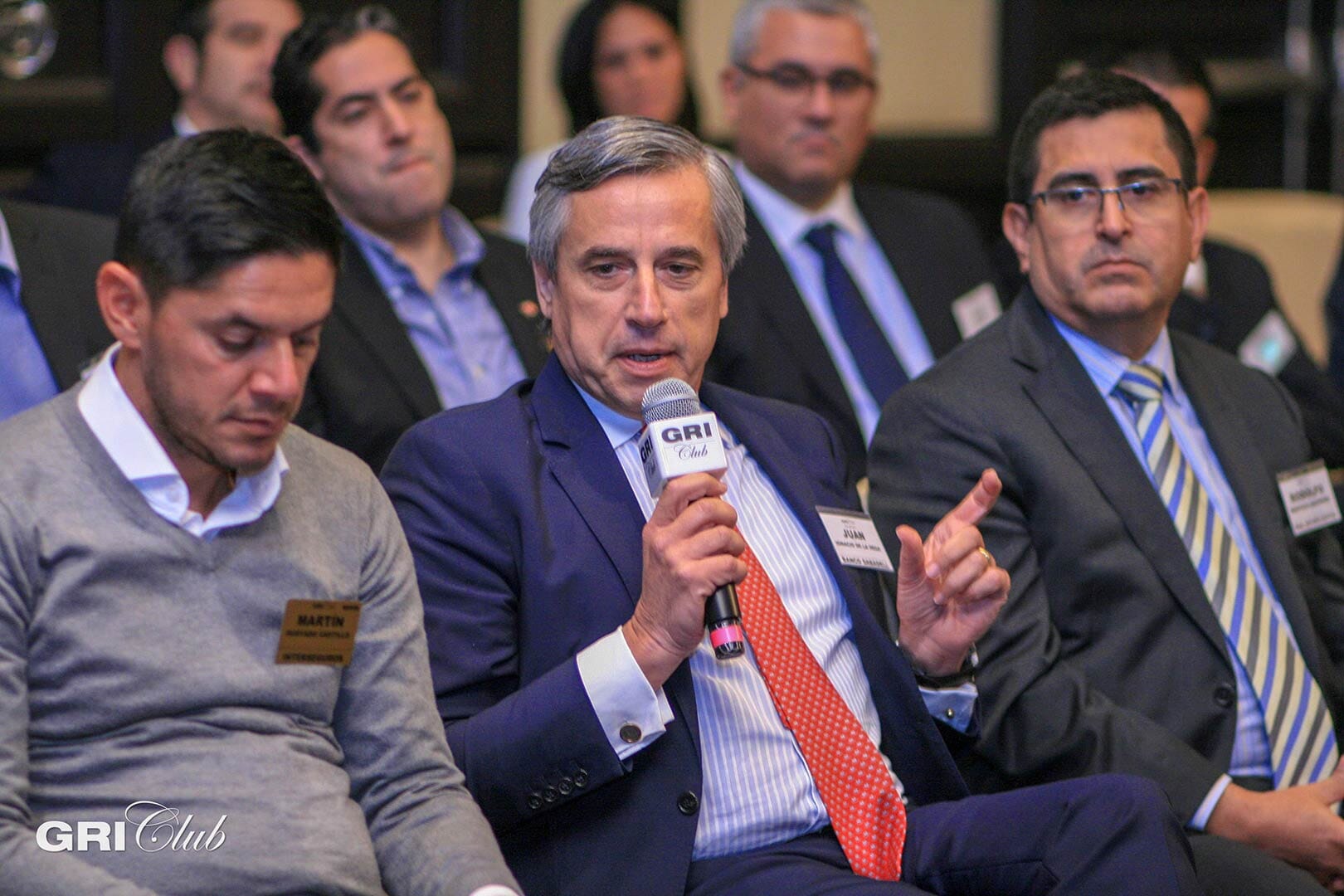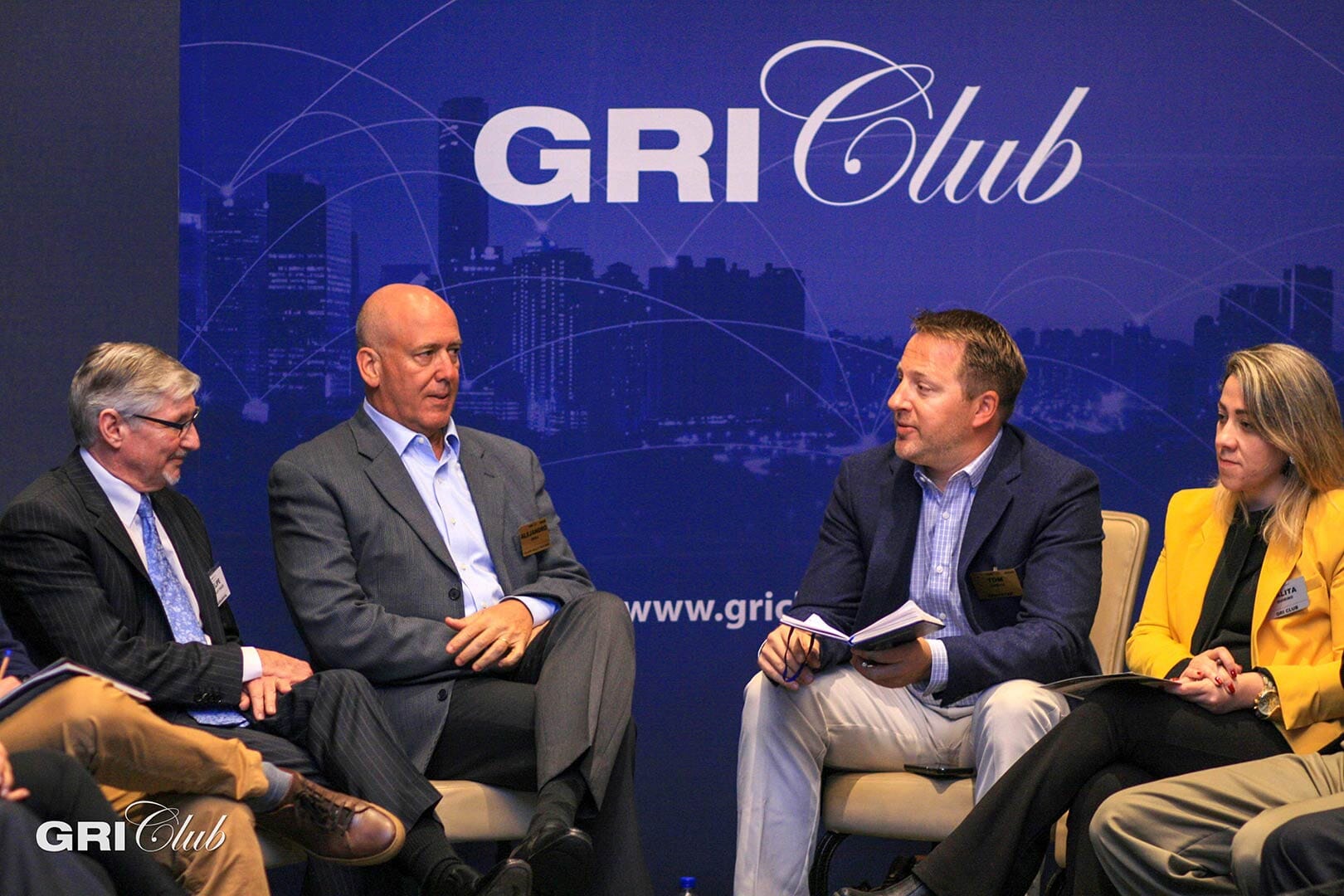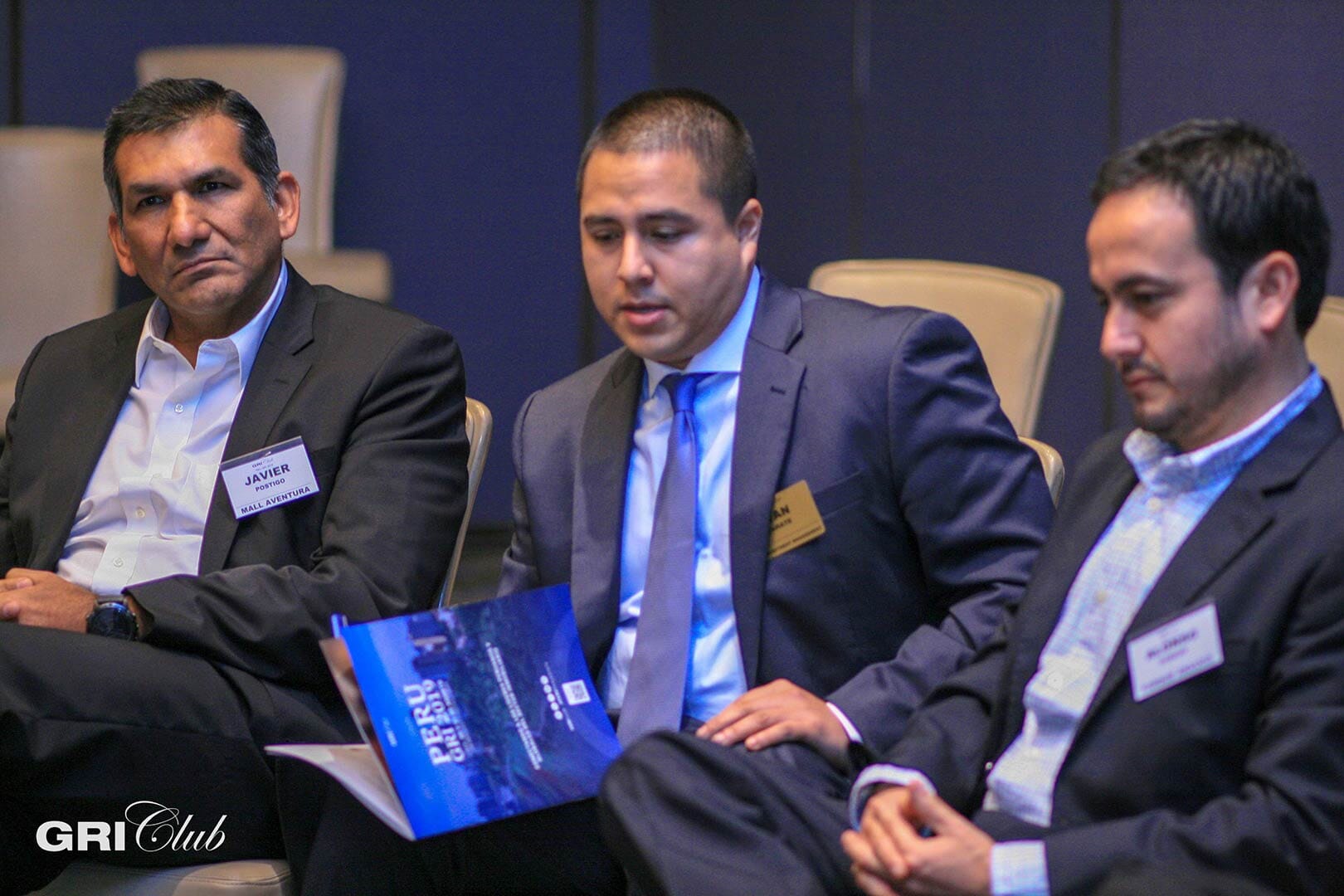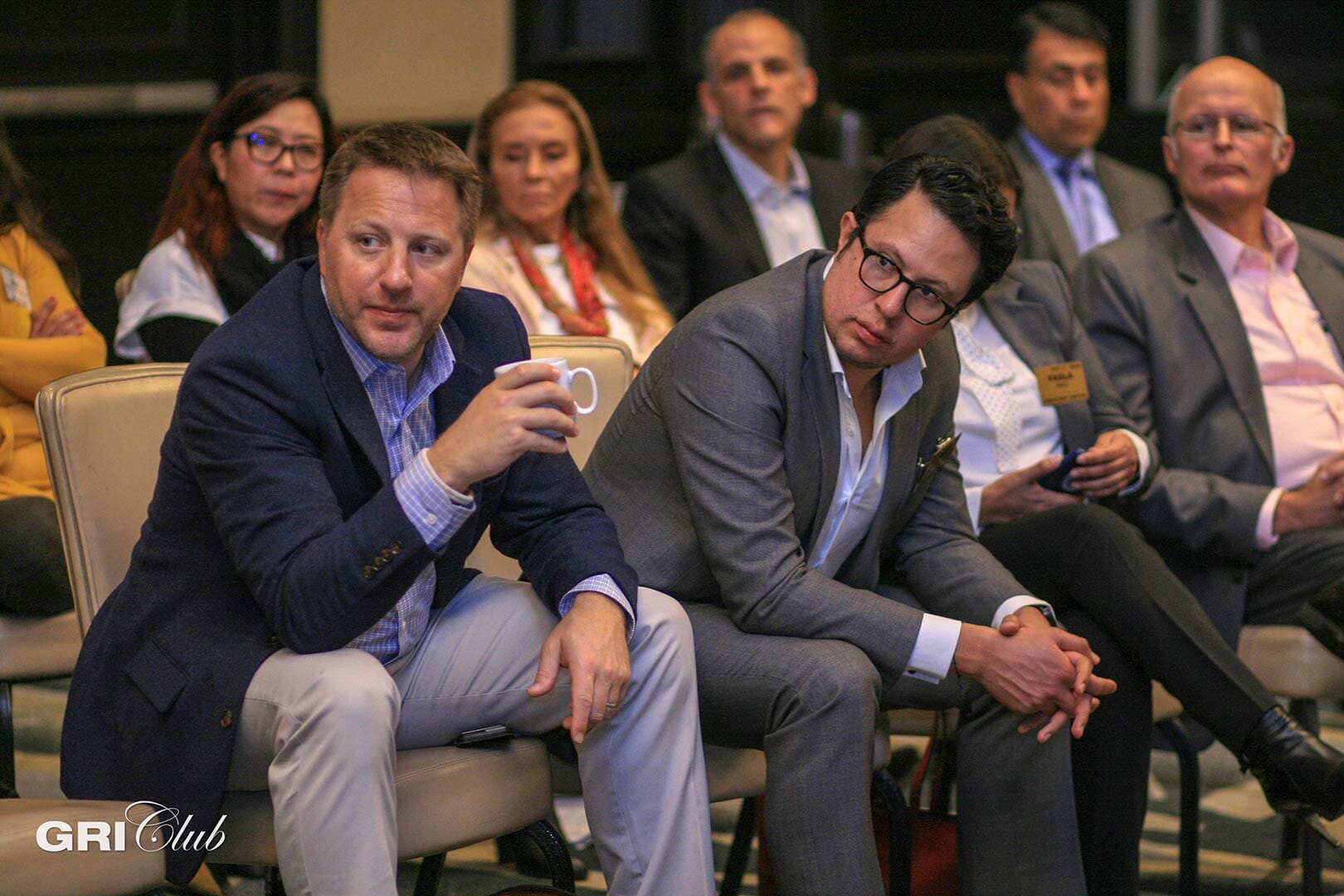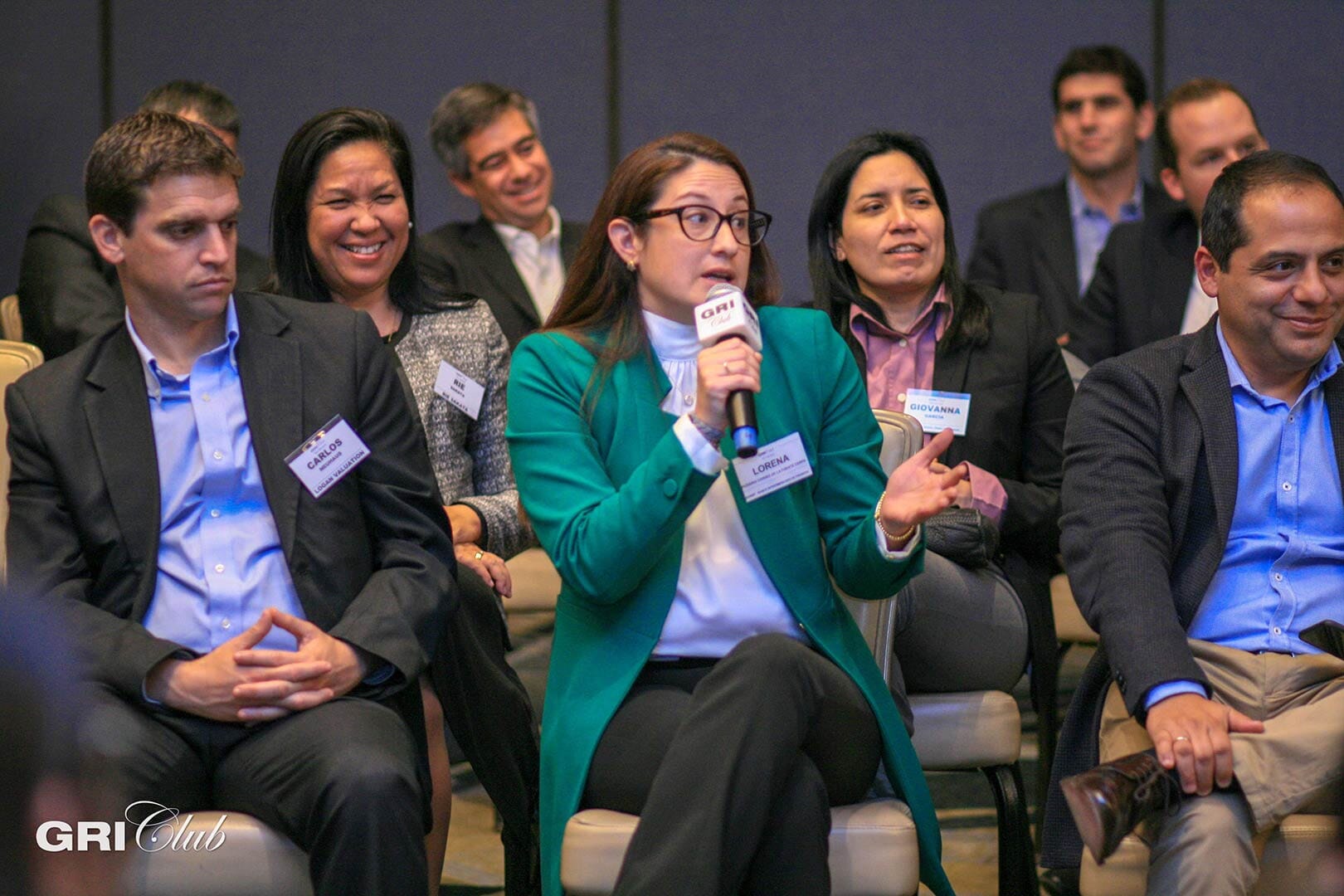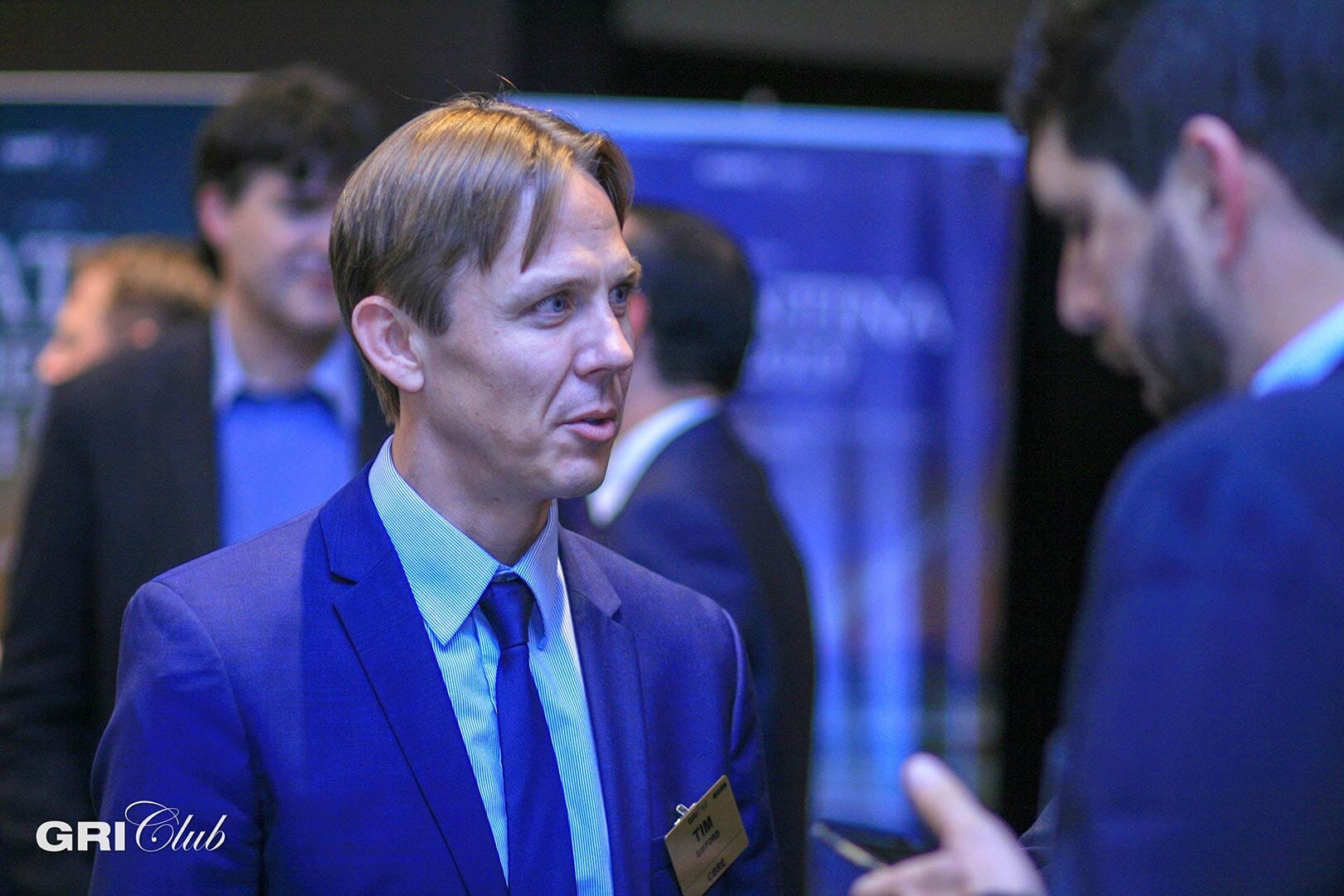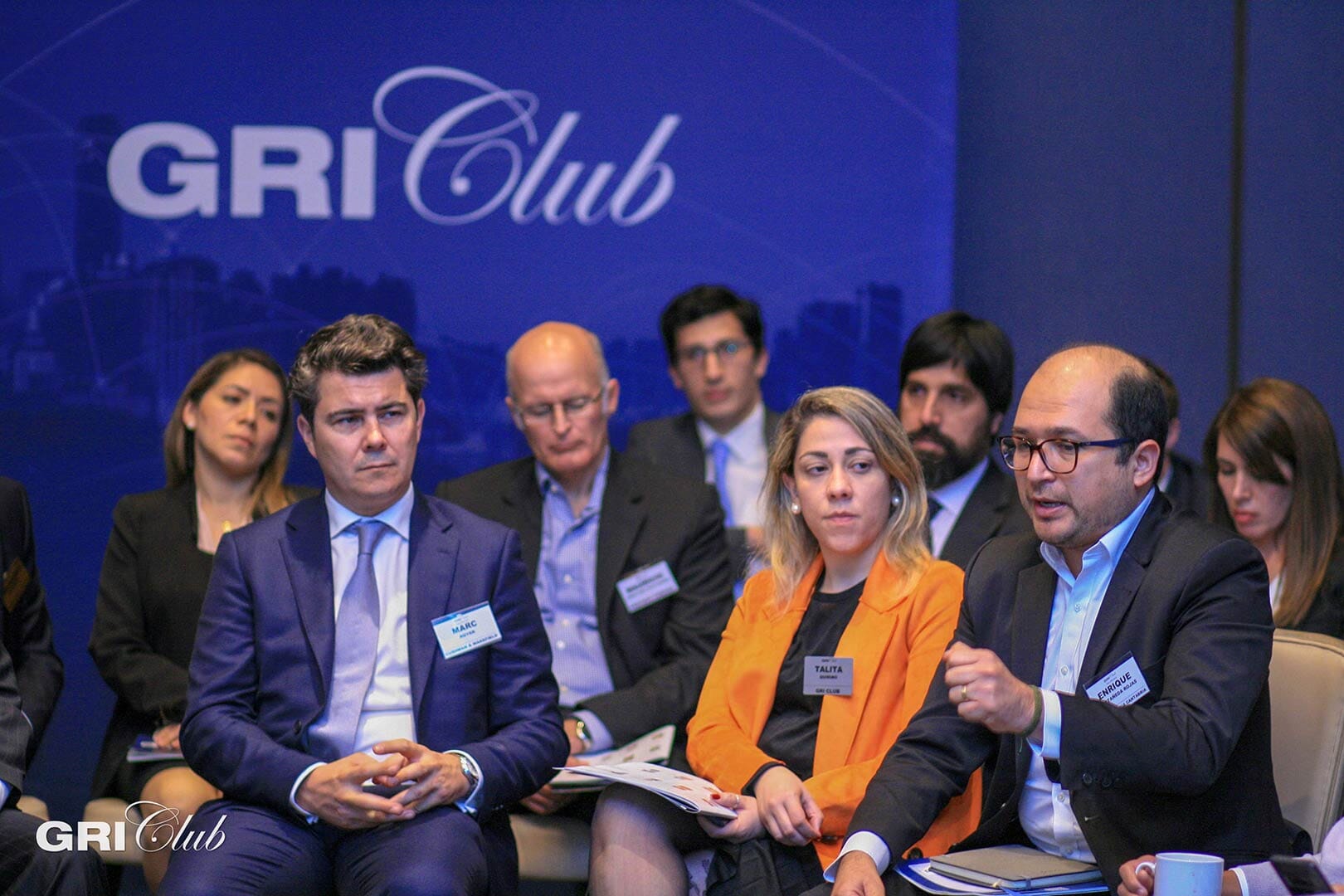 Marc Royer (Cushman) y Enrique C...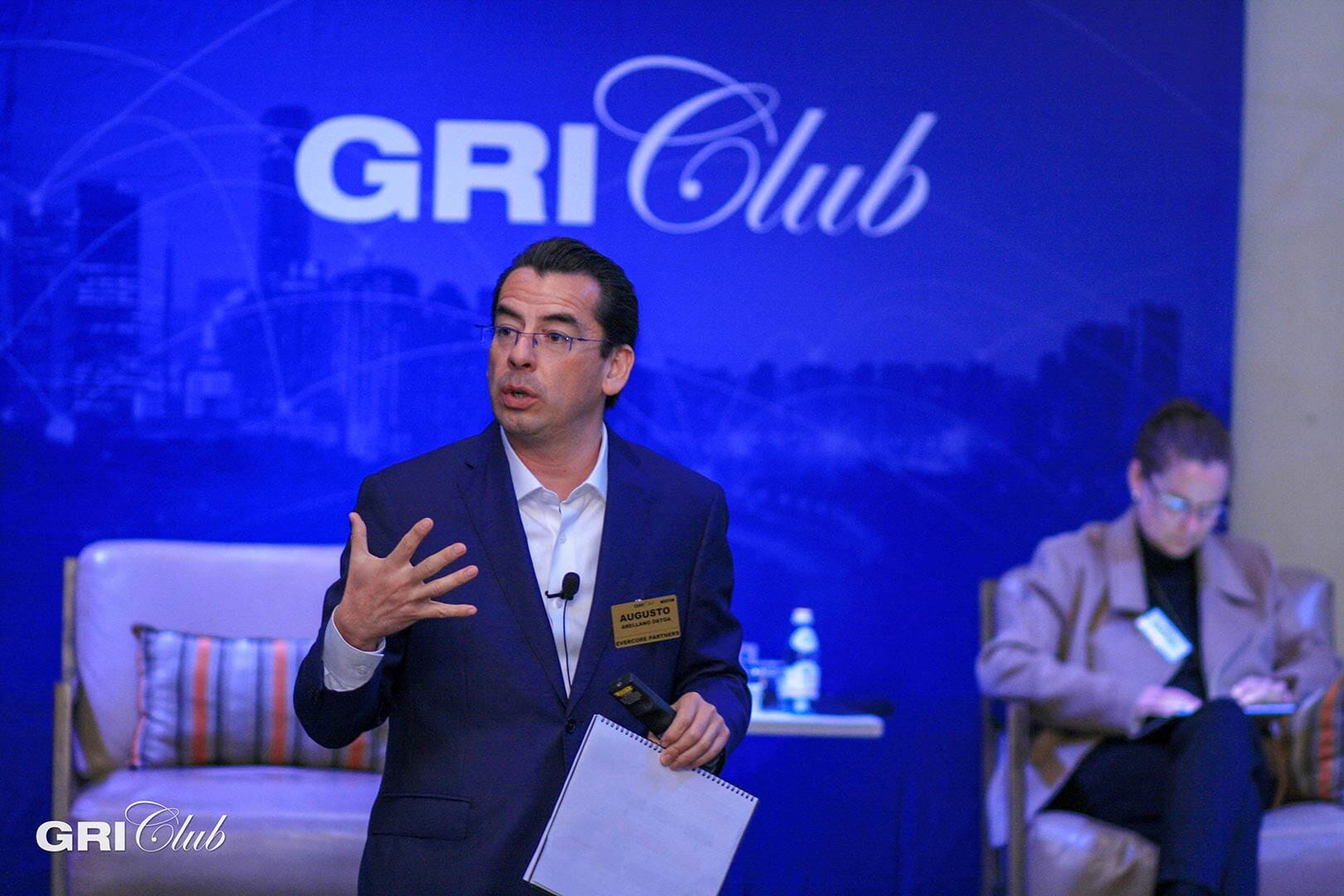 Augusto Arellano - Evercore Part...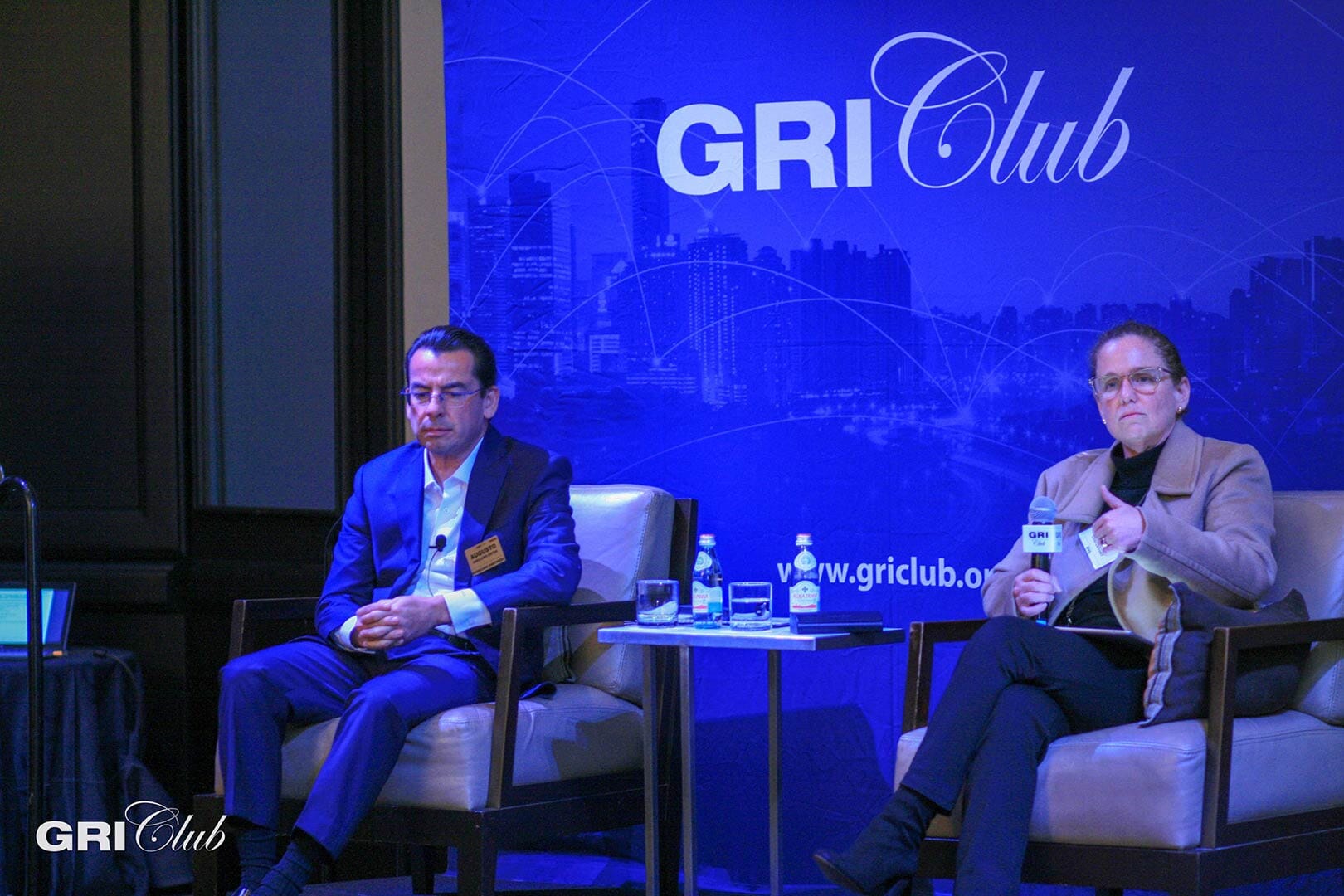 Claudia Cooper Fort (BVL) y Augu...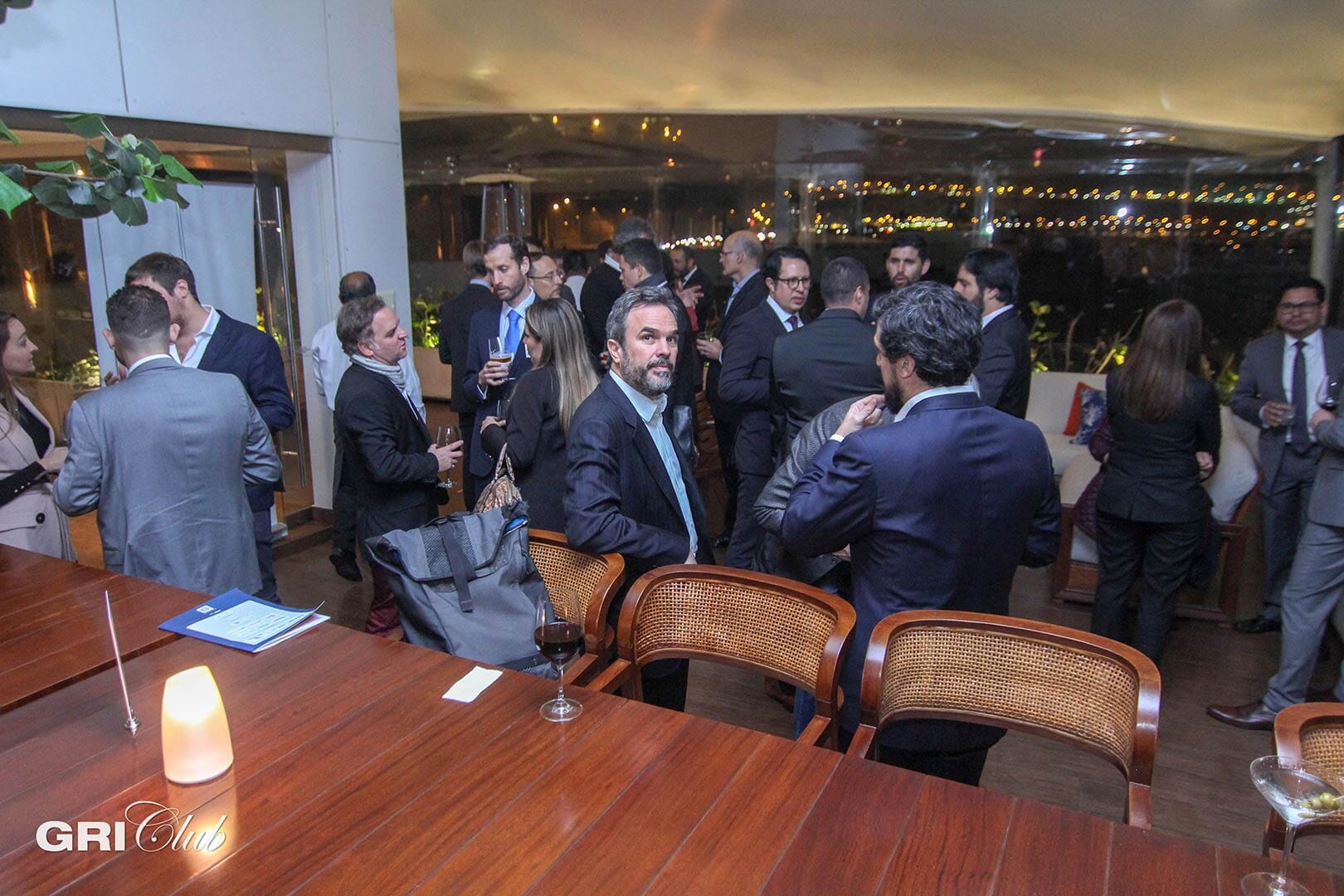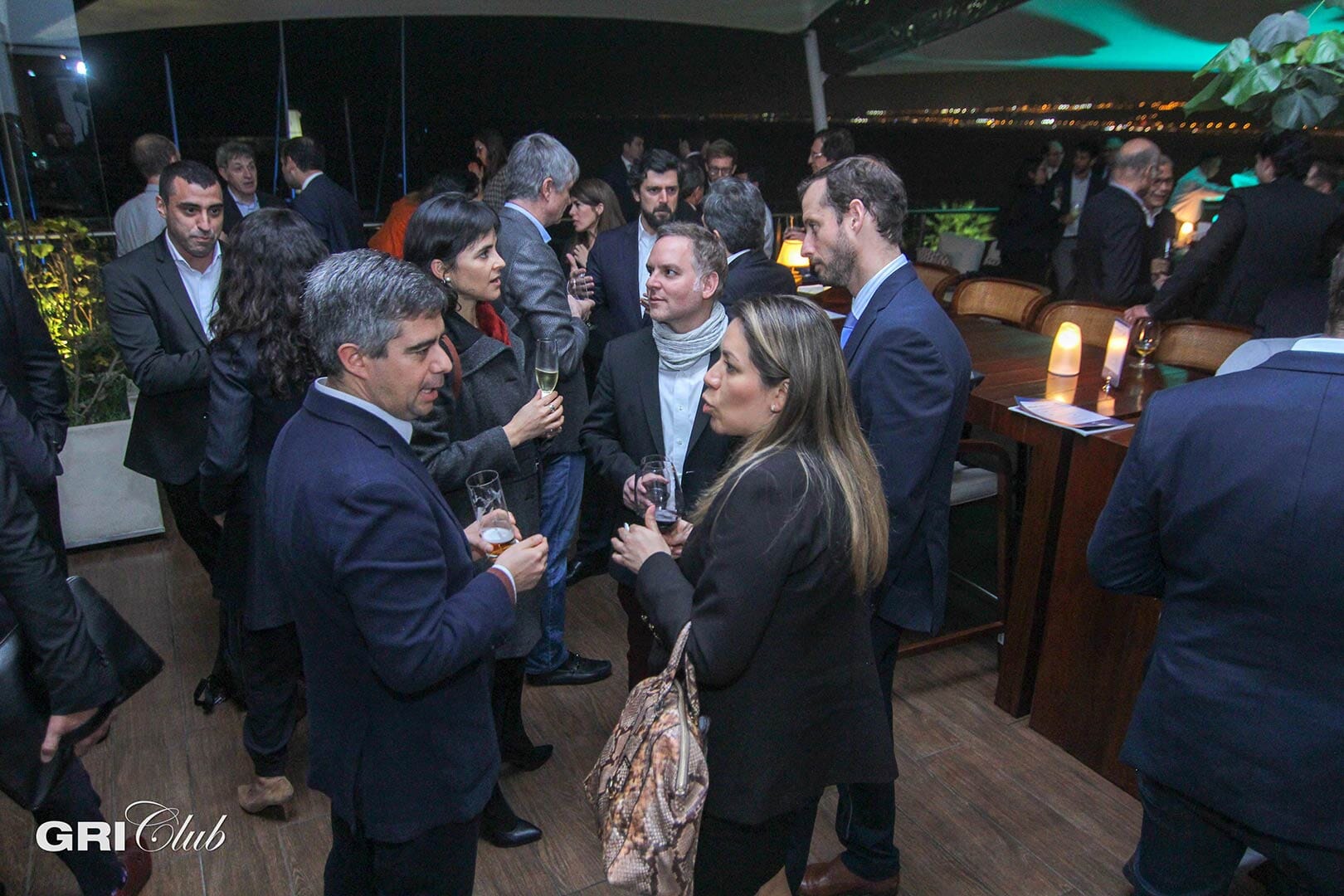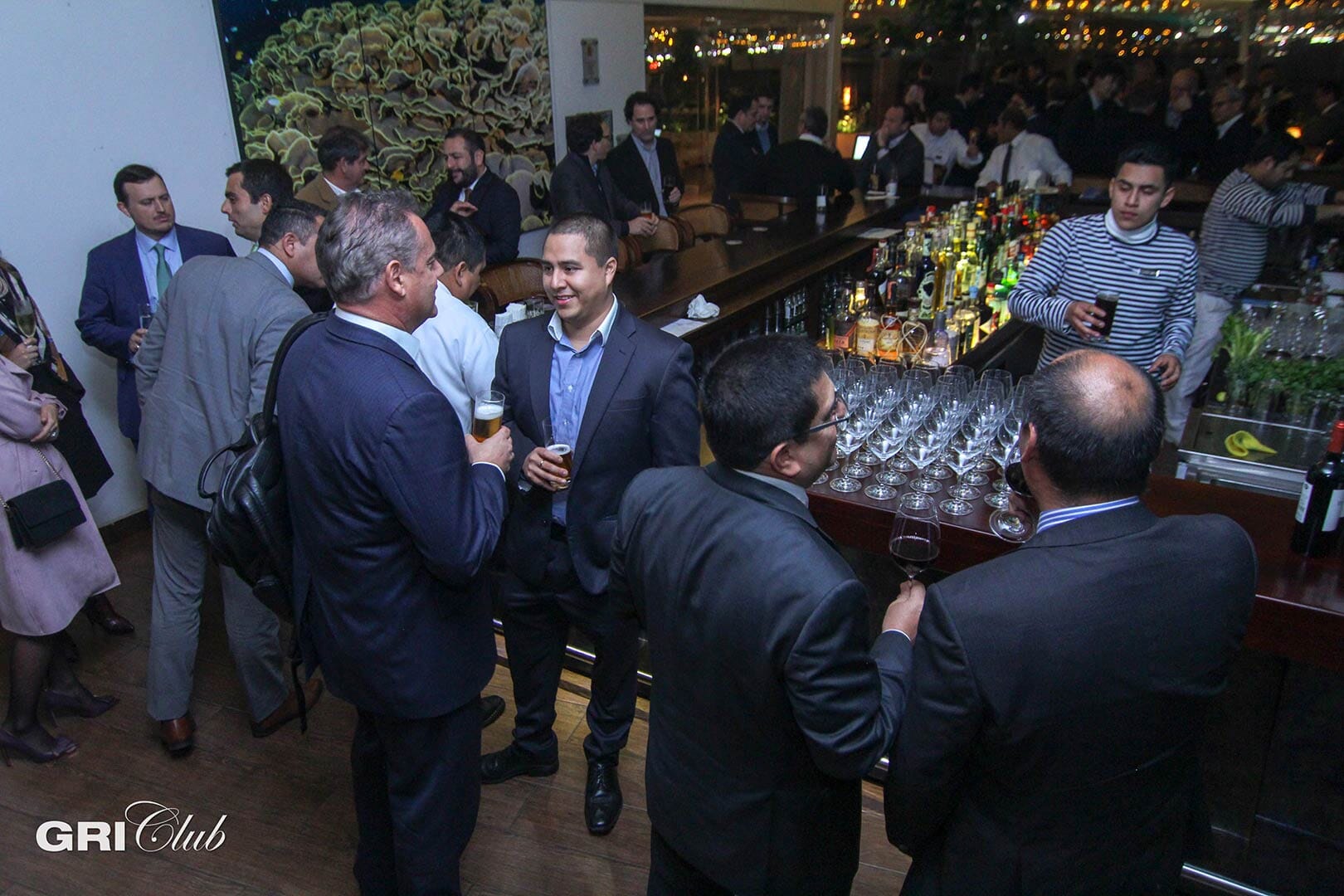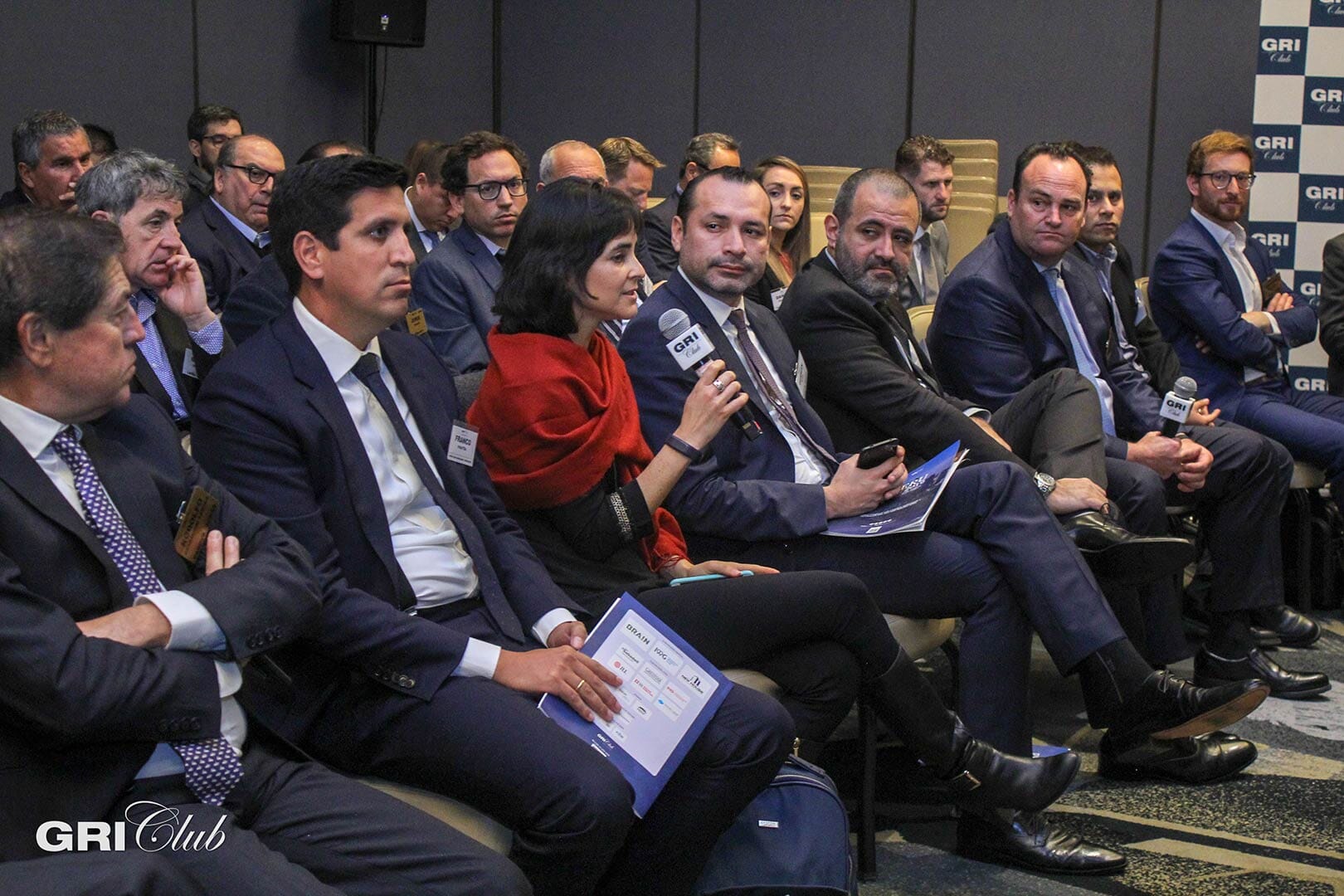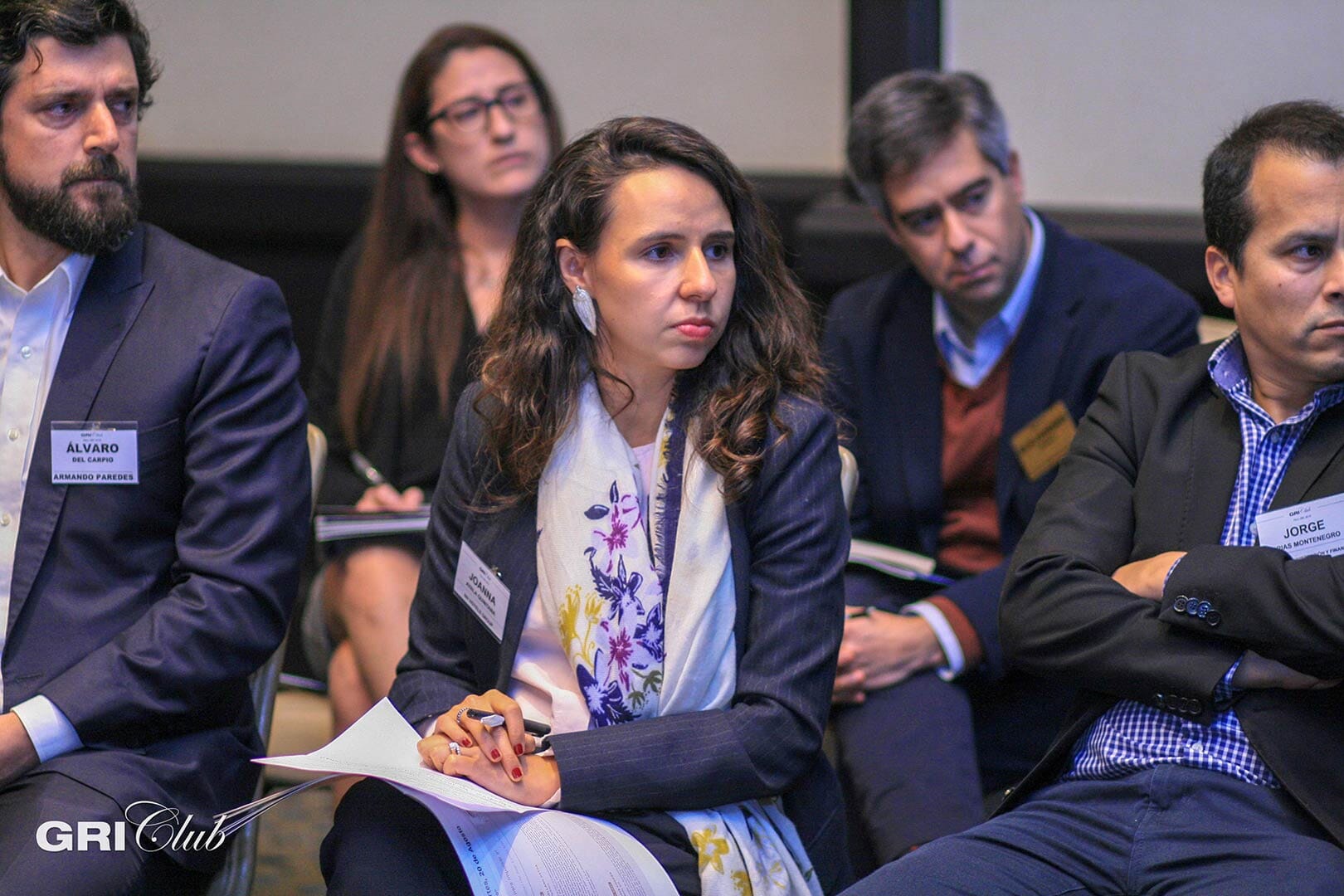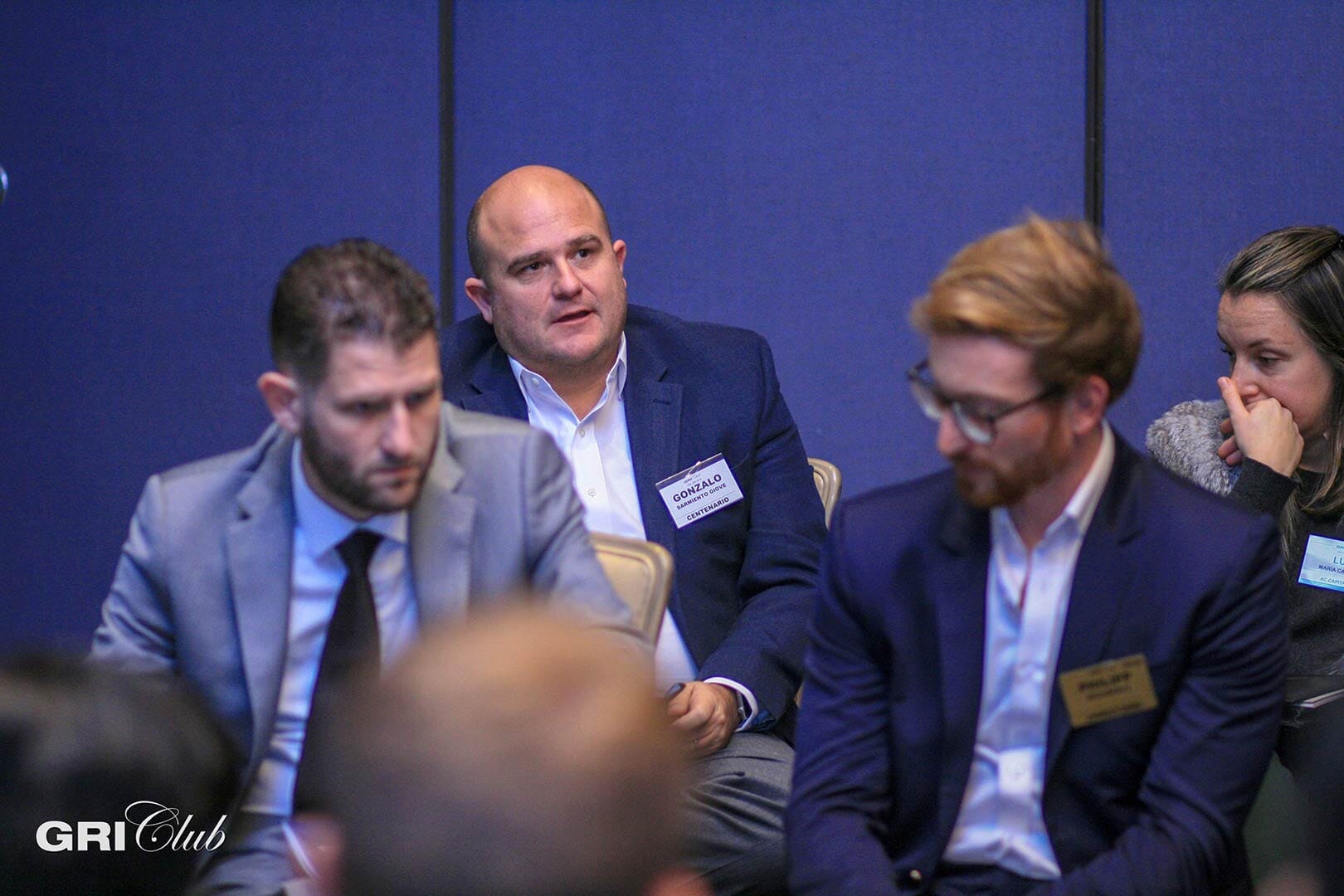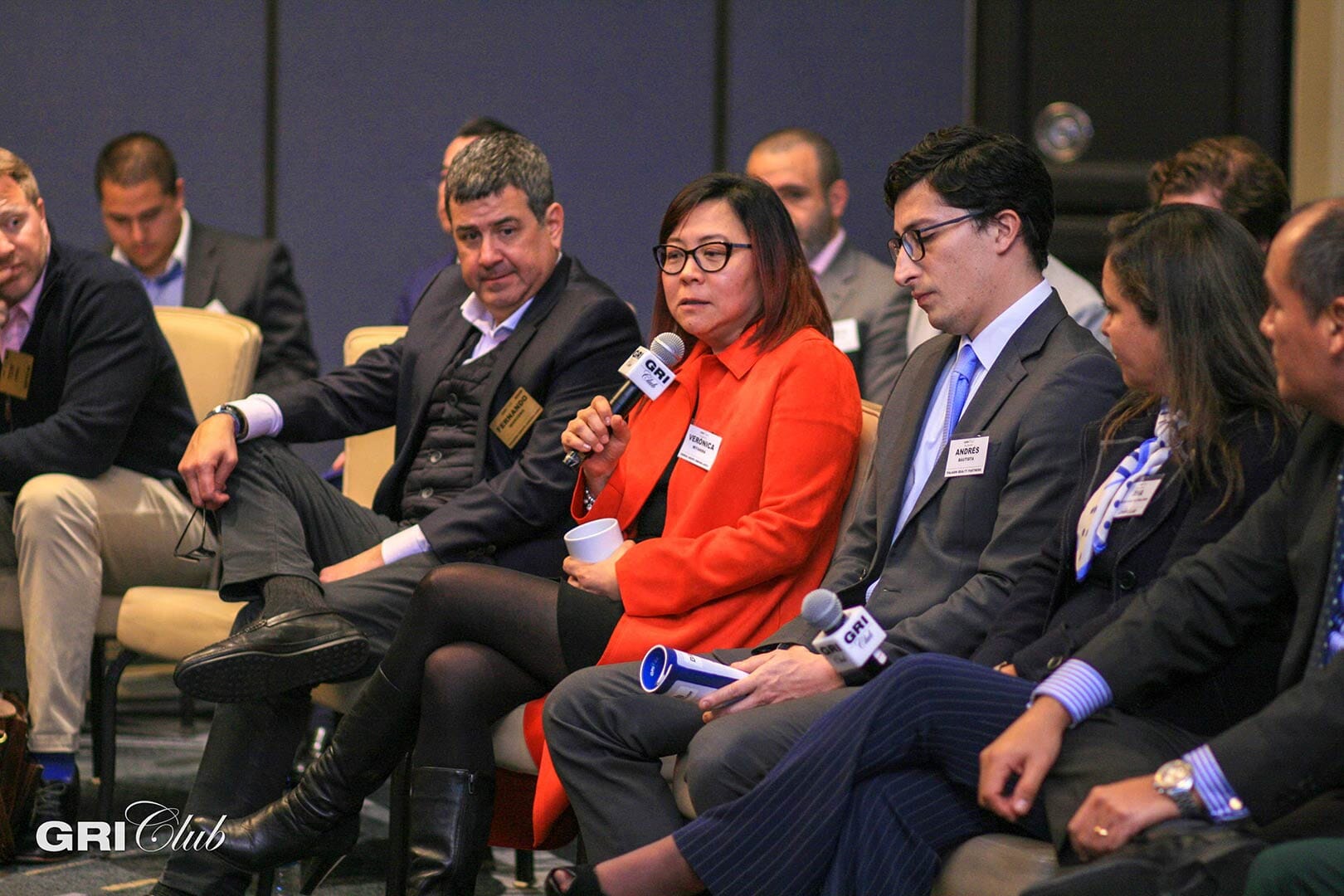 Qué opinan nuestros miembros
"Siempre me ha encantado GRI por el intercambio muy abierto de ideas, opiniones, perspectivas. Ha sido siempre un agrado y muy importante juntarme con personas. La confianza es súper importante para tener relaciones con socios locales, y GRI nos ha permitido generar ese tipo de confianza."
Tom

Livelli
Managing Director, South America
Greystar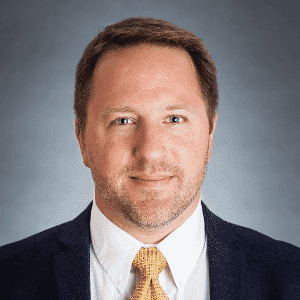 Managing Director, South AmericaGreystar
USA
Thomas Livelli, Managing Director, Chile with Greystar Real Estate Partners ("Greystar"), manages multifamily (for-rent residential) real estate investment and development initiatives for Greystar in Chile and is spearheading the firm's continued growth in the region. Prior to this role, Mr. Livelli was Senior Vice President with Boston Andes Capital, a private equity real estate firm with offices in Boston, Bogotá, and Buenos Aires. Previously, as a Director of Clark Realty Capital, Mr. Livelli was responsible for the financing and development of large scale mixed-use and residential communities with an emphasis on affordable housing in Central America, where he worked closely with the Overseas Private Investment Corporation, a federal a
"Primero que GRI tiene un network bastante interesante, una forma de llegar a la gente del sector inmobiliario en los distintos puntos de la región; es bastante específico. Segundo, conocer lo que está pasando en cada país directamente de la fuente. Te ayuda a tener un panorama más completo."
Gabriela

Barreto Sayan
Business Partner Real Estate
CAPIA - Banco de Inversión

Business Partner Real EstateCAPIA - Banco de Inversión
Peru
Gabriela Barreto Sayán socia responsable del desarrollo y gestión de los Negocios Inmobiliarios. Previo a esto, fue Directora de inversiones inmobiliarias en Credicorp Capital (Perú), Gerente de Desarrollo en Goodman para el Sur de Europa, Funcionaria de Negocios para empresas del sector Inmobiliario en el Banco Sudamericano (Perú) y miembro del equipo de análisis de proyectos residenciales y comerciales de Urbi Propiedades (Perú). Es Ingeniero Industrial de la Universidad de Lima con un MBA en Vlerick Leuven-Gent Management School en Lovaina (Bélgica) y tiene una especialización en Negocios Internacionales en la Universidad de Berkeley (EE.UU.).
Sé patrocinador.
Contacta a nuestro equipo y conoce las oportunidades de exposición que mejor se adapten a tu estrategia comercial


Sponsorship Opportunities
Include your information below to apply for sponsorship opportunities
Successful registration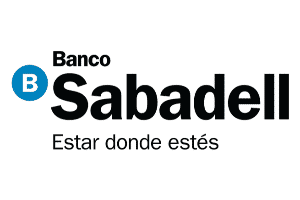 Ciudad de México | CMX | Mexico
Banco Sabadell es el cuarto grupo bancario privado español, integrado por diferentes bancos, marcas, sociedades filiales y sociedades participadas que abarcan todos los ámbitos del negocio financiero bajo un denominador común: profesionalidad y calidad. Un equipo dotado de los recursos tecnológicos y comerciales más modernos, y una organización multimarca y multicanal enfocada al cliente permiten a Banco Sabadell ocupar una destacada posición en el mercado en banca personal y de empresas.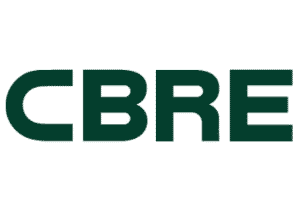 Ciudad de México | CMX | Mexico
Real Estate Consultancy specialized in providing solutions to investors developers occupiers and owners in all business lines.

Mc Lean | VA | USA
Back in 1993, when Founder, Chairman, and CEO Bob Faith set out to build Greystar, he saw a highly fragmented multifamily industry that was more focused on assets than people. He envisioned the need for an industry leader, a blue-chip company that operated with the highest integrity and character in delivering world-class services to residents, property owners and investors in multifamily real estate. He said, "Why not us? Let's go be that company." With a winning strategy and a focus on people, Greystar set out to meet that need -- guided by the mission of enriching the lives of those we touch by doing things the right way. Greystar has learned what's important to people when it comes to a place to call home and the services that enhance the living experience. And that's why we put our heart and soul into providing beautiful living environments.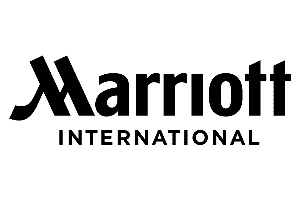 Miami | FL | USA
Hospitality sector with presence worldwide (4,000+ Hotels) & 18 brands, from luxury to select service.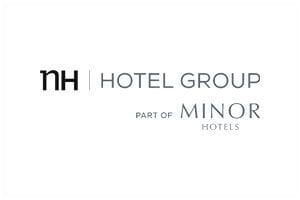 Bogotá | Colombia
NH Hotel Group part of Minor Hotels is an international hotel owner, trusted operator and investor, with a multi-national portfolio of over 530 properties. Through our Anantara, Avani, Elewana, Oaks, NH Hotels, NH Collection, nhow and TIVOLI properties, Minor Hotels operates in 50+ countries across Asia Pacific, the Middle East, Africa, the Indian Ocean, Europe and South America. Our excellence in achieving higher margins set us apart in the hotel industry (average>40% GOP Margin).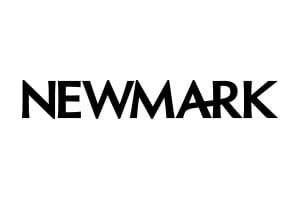 Ciudad de México, DF | Mexico
Newmark es una de las firmas de asesoría inmobiliaria comercial líder en el mundo. Con raíces que se remontan a 1929, nuestra sólida base nos convierte en uno de los nombres más confiables de la industria. Newmark se enorgullece de brindar el más alto nivel de servicio a nuestros clientes para satisfacer sus necesidades y superar sus expectativas. La plataforma de servicios de Newmark ofrece a los clientes una solución de fuente única para cada fase de la propiedad u ocupación de una propiedad.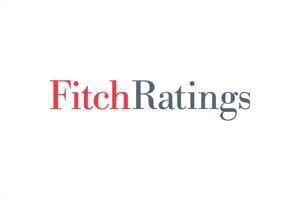 New York | NY | USA
Fitch Ratings es un líder en la provisión de calificaciones, comentarios e investigación crediticios. Dedicada a brindar valor más allá de la calificación, por medio de opiniones crediticias independientes y prospectivas, Fitch Ratings ofrece perspectivas globales basadas en su experiencia sólida en el mercado local y conocimiento del mercado crediticio. Fitch Group es un líder global en servicios de información financiera, con operaciones en más de 30 países. Fitch Group está compuesto por: Fitch Ratings, Fitch Solutions y Fitch Learning. Con oficinas centrales en Londres y Nueva York, Fitch Group es propiedad de Hearst.
Participantes Confirmados Directora Comercial y de Expansión LATAMMTS
Colombia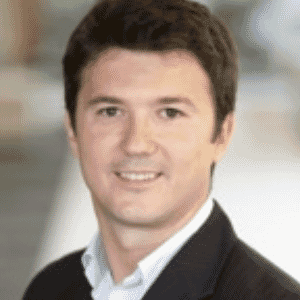 Vicepresidente Regional para el Caribe y Sudamérica (RVP)Marriott International - Miami
USA
Vice President of Lodging Development for Marriott International Inc. and the Ritz-Carlton Hotel Company for the Caribbean and Latin America region, based in Miami, Florida. Responsible for hotel development of all Marriott brands in the Caribbean region. Bringing 15 years of experience within Marriott's hotel operations, corporate finance and development organizations.

Vice PresidentTC Latin America Partners - NY
USA

Country ManagerLOGAN Valuation
Peru
Carlos es socio de LOGAN, un grupo de consultoría y valoración de bienes raíces enfocado en clientes institucionales y fondos inmobiliarios en América Latina. LOGAN cubre todos los tipos de activos incluyendo oficinas, parques industriales, centros comerciales, terrenos, vivienda para renta, y cuenta con oficinas en Colombia, Mexico, y Perú. Carlos tiene más de 10 años de experiencia en el sector inmobiliario peruano y tiene una larga relación con compañías inmobiliarias peruanas y fondos de inversión.

PartnerBBGS Abogados - Peru
Peru

CEO Parque Arauco InternacionalParque Arauco
Chile
Eduardo Pérez Marchant is the CEO of the International Division at Parque Arauco, a leading retail real estate company in Latin America with more than USD 3 billions in real estate assets. Mr. Pérez Marchant joined Parque Arauco in 2013 as Corporate Finance Manager, was named CEO of Parque Arauco Colombia in 2017 and CEO of the International Division in 2019. MBA and MPP from the University of Chicago. Before Parque Arauco, Eduardo was a consultant at McKinsey & Company and before that he worked as portfolio manager for Santander Asset Management. Dormeson gestión inmobiliaria
Peru

DeveloperAccor Hotels
Chile

CEOPionero Grupo Inmobiliario
Peru
Fernando ejerce la función de Gerente General de Pionero Grupo Inmobiliario. Desde el inicio de su carrera ha trabajado en empresas como CaixaBank Monaco, Montecarlo - Principado de Mónaco, Font del Regás SA - España, Silita SA - España, Nalpica Trading LLC - Perú, PRALIA SAC - Perú. Graduado en ingeniería civil, Pontificia Universidad Católica del Perú, Lima.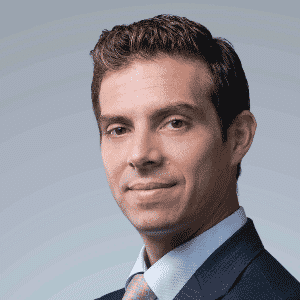 CEOUrbanova Inmobiliaria SAC
Peru
Hugo Desenzani is Chief Executive Officer of Urbanova, a key Peruvian Real Estate group with almost $2bn of assets under management, including shopping centers, office buildings and hotels. Before that, Hugo was Vice President, Hotel Development - Caribbean and Latin America for Marriott International. He also served as Chief Business Development Officer at Atton Hotels, a Latin American business hotel company, now part of Accor. He has also held executive positions in Real Estate, hospitality and beverage companies globally. Hugo holds a Management Diploma from Les Roches (Switzerland), a B. Sc degree from Endicott College, and a M. Sc (Global Affairs) from New York University. He lives in Lima with his wife and daughters.

Chief EconomistBBVA Continental - Peru
Peru
Economista de la Pontificia Univ. Católica del Perú, Master in Economics por la London School of Economics (UK), Hugo también realizó cursos en la Univ. de Harvard, FMI, Banco Mundial, Reserva Federal, entre otras instituciones. Desde 2004, es Economista Jefe de BBVA Research Perú. Fue Viceministro de Economía en el Min. de Economía y Finanzas (2018-2019), Jefe de los Dptos. de Análisis y Programación Financiera y de Modelos Econométricos en el Banco Central de Reserva del Perú. Asimismo, participó en los Directorios de instituciones como el Servicio de Adm. Tributaria (2011-2014) y del Inst. Peruano de Acción Empresarial. Hugo es muy activo académicamente, dictando cursos en las principales Univ. de Perú y publicando materias afines.

Managing PartnerFibra PRIME
Peru
Ignacio es Gerente General y Socio Fundador de ADMINISTRADORA PRIME, empresa dedica a la gestión de inmuebles y propiedades adquiridas por EL FIBRA Cuenta con una trayectoria empresarial de 20 años, dentro de los cuales +9 años han sido dedicados a la industria inmobiliaria, adquiriendo satisfactoriamente activos comerciales por más de USD 50 MM, los cuales generan flujos positivos y estables. Cuenta con un MBA en la Universidad Adolfo Ibañez de Chile y también uno en Deusto School of Business, así como cursos de educación continua en el programa Real Estate en Oxford University en el SAID Business School.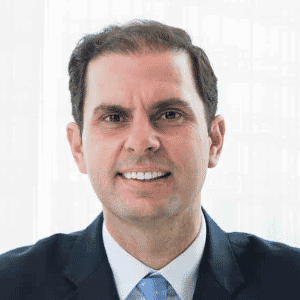 Gerente de Desarrollo y Activos InmobiliUrbanova Inmobiliaria SAC
Peru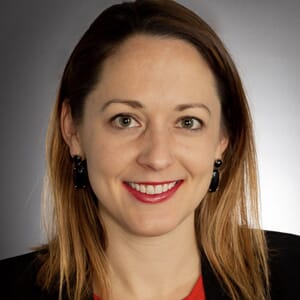 Managing Director - Tango by GreystarGreystar
Mexico
Joanna Frazier is the Managing Director of Operations for Greystar Mexico. She joined Greystar in 2013 to oversee the multifamily portfolio in Mexico City, Monterrey, Cancun, and Guadalajara. She is responsible for the strategy and execution of operational assets; supporting capital partnerships with market expertise; and oversight across business lines. She holds an MBA from Chicago Booth School of Business and a BBA and BA from the University of Georgia. Prior to Greystar Ms. Frazier worked as a management consultant at Bain & Co. in Mexico City.
This event is exclusive for GRI members.