Dónde los líderes más influyentes del Real Estate se encuentran
KEYNOTE SPEAKER
Hugo

Perea
Chief Economist
BBVA Continental - Peru
KEYNOTE SPEAKER
Roxana

Barrantes Cáceres
Directora
Banco Central de Reserva del Perú

Chief EconomistBBVA Continental - Peru
Peru
Economista de la Pontificia Univ. Católica del Perú, Master in Economics por la London School of Economics (UK), Hugo también realizó cursos en la Univ. de Harvard, FMI, Banco Mundial, Reserva Federal, entre otras instituciones. Desde 2004, es Economista Jefe de BBVA Research Perú. Fue Viceministro de Economía en el Min. de Economía y Finanzas (2018-2019), Jefe de los Dptos. de Análisis y Programación Financiera y de Modelos Econométricos en el Banco Central de Reserva del Perú. Asimismo, participó en los Directorios de instituciones como el Servicio de Adm. Tributaria (2011-2014) y del Inst. Peruano de Acción Empresarial. Hugo es muy activo académicamente, dictando cursos en las principales Univ. de Perú y publicando materias afines.

DirectoraBanco Central de Reserva del Perú
Peru
Es miembro del Directorio del Banco Central de Reserva del Perú desde noviembre de 2021. Es docente principal de Economía en la Pontificia Universidad Católica del Perú, directora de la Maestría de Economía en esa casa de estudios e investigadora principal del Instituto de Estudios Peruanos (IEP). Ha sido jefa del gabinete de asesores del Ministerio de Energía y Minas (Minem), vicepresidente del Directorio de Petroperú, cumplido funciones en Ositran, Osiptel, Sunass e Indecopi, presidenta del Consorcio de Investigación Económica y Social (CIES), del Seminario Permanente de Investigación Agraria del Perú (SEPIA) y miembro del Consejo Directivo del Organismo de Evaluación y Fiscalización Ambiental (OEFA).
Credit: Christian Vinces / Shutterstock
LÍDER DEL PROYECTO
Agostina

Airaudo
Production and Content Director - LatAm
GRI Club
Geancarlo

Garcia
Business Executive, Andean Region
GRI Club
Javier

Duerto
Director, Andean Countries
GRI Club

Agostina
Production and Content Director - LatAmGRI Club

Business Executive, Andean RegionGRI Club
Peru

Director, Andean CountriesGRI Club
Colombia
Graduated in Business Administration from Universidad Tecnologica del Centro. With a Master's Degree in Marketing Management and Development of International Markets from EAE Business School in Spain. Experience development markets sales business in Latam. Responsible for the RE Club as Director of Andean Countries (Colombia, Chile and Peru). Focused on developing relationships among entrepreneurs in the real estate market.
Con la firme convicción de que el encuentro presencial y el networking de alto nivel es fundamental para generar relaciones valiosas y cerrar negocios exitosos, Peru GRI Real Estate 2022 tendrá lugar de forma presencial los días 28 y 29 de septiembre, en Lima.
En tiempos desafiantes y oportunidades atractivas, los miembros y altos ejecutivos de empresas inversionistas, bancos, fondos y desarrolladores, se encontrarán durante dos días para definir soluciones a los retos que enfrenta la industria y discutir las tendencias que determinarán el futuro del sector.
¿Cuál es el impacto real del nuevo gobierno en el porvenir de la industria a corto, medio y largo plazo? ¿Qué opina el inversor internacional? ¿En qué medida el contexto social, sanitario y económico afecta a los nuevos proyectos? ¿Cómo serán los desarrollos futuros influenciados por la evolución en los estilos de vida? ¿Qué lugar tendrá la tecnología y sostenibilidad?
En su 2da edición, y buscando el desarrollo inmobiliario que impacte positivamente en las ciudades, el encuentro abordará diferentes temáticas vinculadas a financiamiento e inversión, logística y comercio electrónico, reconfiguración del retail, tecnología, oportunidades en vivienda para venta y para renta, nichos de hotelería y evolución de las oficinas.
Únete a Peru GRI Real Estate 2022 y conéctate con los líderes de la industria en un ambiente informal y de excelente networking.
Hugo Perea
Chief Economist
Roxana Barrantes Cáceres
Directora del Banco Central
de Reserva del Perú
Qué encontrarás en Peru GRI Real Estate 2022
Networking de alto nivel
__________
Desarrolladores • Inversores • Fondos • Asset Managers • Bancos • Operadores • Centros Comerciales • FIBRAs • Cadenas hoteleras • Especialistas
Oportunidades de negocios
__________
Espacios exclusivos de matchmaking y apoyo del staff para generar reuniones privadas con socios potenciales de negocios.
+ De 10 salas de debates
__________
Salas de debate interactivas que permiten la participación de todos.
Desafíos, tendencias, oportunidades y casos de éxito enfocados en cada segmento.
Augusto Arellano
Evercore Partners
Claudia Cooper Fort
BVL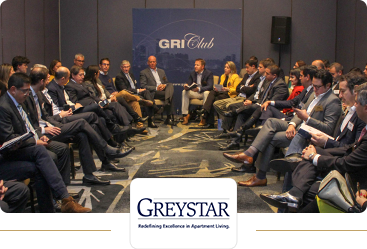 Moderación de Tom Livelli
Greystar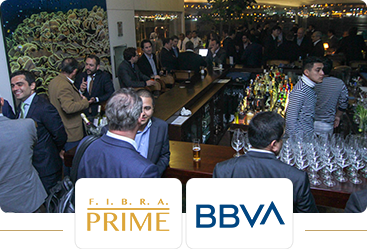 VIP Dinner patrocinado por
Fibra PRIME y BBVA Casa de Bolsa
Números de la última edición
Discusiones
Keynote Speakers | 28 de septiembre | 15:00 - 16:00
Proyecciones económicas y claves para el desarrollo económico del Perú
Variables micro y macroeconómicas - ¿Cuáles son los posibles escenarios futuros y cómo se comportarán las principales variables de la economía local?
Retos y oportunidades - ¿Cuáles son los desafíos que enfrenta el país como mercado? ¿Qué actividades tendrán mayor potencial de crecimiento los próximos años?
Posicionando a Perú en el escenario internacional - ¿Cómo debe trabajar en conjunto público-privado para potenciar el mercado local? ¿Qué estrategias deben ser importantes para atraer inversión extranjera?
Discusión | 28 de septiembre | 16:45 - 17:45
Hotelería y turismo
Casos de éxito y nichos prometedores
Aprendizajes de la pandemia - ¿Cómo evolucionó la conceptualización de los proyectos? ¿Qué insights pueden concluirse con la experiencia adquirida? ¿Qué activos y mercados mostraron resiliencia y dan indicios de oportunidades interesantes a futuro?
Socios de negocios - ¿Dónde está el capital? ¿Qué tipo de alianzas pueden funcionar a corto, medio y largo plazo? 
Desafíos a sortear - ¿Qué nos quita el sueño? ¿Qué reglas de mercado aún no están claras?
Discusión | 28 de septiembre | 16:45 - 17:45
Industrial Logístico
Aceleración del e-commerce y expansión del negocio
Oferta Vs Demanda - ¿Cómo está estructurada la oferta? ¿En qué regiones la demanda aún está insatisfecha? ¿Los precios de mercado son competitivos?
Desarrollo de proyectos - ¿En cuáles áreas el e-commerce está generando mayor impacto? ¿Cómo se deben adaptar los desarrollos futuros a las nuevas costumbres del consumidor? ¿Qué características serán determinantes en el éxito de los activos?
Liquidez - ¿Qué actitudes están teniendo los bancos e inversionistas? ¿Hay exceso de capital? ¿Están ingresando otros jugadores al mercado?
Master Session | 28 de septiembre | 18:15 - 19:15
Vivienda para venta
¿Continúa siendo la estrella?
Análisis de mercado - ¿Vivienda social, Techo Propio, MiVivienda u otros segmentos? ¿Cómo están atravesando el contexto los distintos productos? ¿Cuál tiene mayor espacio para desarrollo?
Medidas y programas gubernamentales - ¿Qué decisiones se deberán tomar para incrementar la 1ra vivienda? ¿Cuál es la postura del gobierno? ¿Qué desafíos trae para el player privado?
Vivienda verde - ¿Cuán relevantes son las certificaciones para el incentivo de la actividad? ¿Qué beneficios contempla? ¿Cuáles retos pueden condicionar su desarrollo? ¿Qué opinan los tenedores de capital?
Talk show | 29 de septiembre | 10:00 - 11:00
Vivienda para renta
Claves del modelo desde la experiencia internacional
Cimientos que sustentan - ¿Cuáles son los fundamentos que defienden este activo? ¿Qué know-how deben tener los promotores de este negocio? ¿Qué clases de socios son clave?
Impulsando el desarrollo - ¿Por dónde empezar? ¿Qué estrategias de otros países pueden aplicarse en el Perú para facilitar la inversión y el financiamiento tradicional? 
Condiciones de mercado - ¿Qué falta para el Boom? ¿Cuál es el presente del marco regulatorio y fiscal? ¿Cuáles retos operacionales, financieros, o de otra índole, ralentizan el desarrollo? ¿Cómo competir contra el arriendo informal?
Discusión | 29 de septiembre | 11:45 - 12:45
Retail
Modelos de consumo y evolución de los espacios
Estilos de vida y preferencias del consumidor - ¿Qué costumbres llegaron para quedarse? ¿Qué herramientas tecnológicas acompañan efectivamente estos procesos?
Centros comerciales - ¿Depósitos mayores? ¿Showrooms y dark kitchens? ¿Puntos de entrega? ¿Cuáles son los elementos de la compra-venta que exigen repensar los espacios?
Proyecciones a largo plazo - ¿Cuán determinante es el factor "experiencia" para la continuidad de los grandes establecimientos? ¿Hacia dónde debe caminar el mercado? ¿Los proyectos de Usos Mixtos son la estrategia ideal para protegerse y potenciar retornos?
Discusión | 29 de septiembre | 11:45 - 12:45
Oficinas y Espacios de trabajo
Principios y proyecciones a largo plazo
Decisiones de negocios y casos de éxito - ¿Qué estrategias tomadas en los últimos 24 meses fueron oportunas para proteger los portafolios? ¿La reconversión de activos aún es una maniobra interesante?
Pierdas en la rueda - ¿Qué realidades del mercado condicionan a los desarrollos futuros? ¿Cuáles son sus posibles soluciones? 
¿Repensar el porvenir? - ¿Qué formatos ayudarán a mitigar riesgos? ¿Cuáles conceptos ya no pueden dejarse de lado? ¿El mercado está preparado para nuevos formatos?
Discusión | 29 de septiembre | 14:00 - 15:00
Financiamiento e inversión
Cómo potenciar las oportunidades en el Perú
Vías tradicionales - ¿Qué preferencias tienen los bancos? ¿Qué líneas de productos acompañan efectivamente el crecimiento del sector? ¿Qué falta de cada lado para fortalecer la relación?
Inversión extranjera directa - ¿Qué busca el player internacional? ¿Qué impulsos y trabas condicionan al mercado? ¿Cuáles procesos son importantes para que el match entre los actores sea cada vez más acertado?
Financiamiento alternativo -

¿Qué hay de las fibras y mercado de capitales? ¿Qué otras alternativas pueden ser buenas aliadas?
Discusión | 29 de septiembre | 15:30 - 16:30
Tecnología en Real Estate
¿Qué herramientas potencian el negocio?
Soluciones prioritarias - ¿Por dónde empezar? ¿A cuáles aspectos se debe prestar atención?
Evaluación de impacto - ¿Qué tecnologías producen mejor relación inversión-beneficio? ¿Cuáles no han generado los resultados esperados?
Preparar el terreno - ¿Cómo debe enfrentar la compañía la transformación digital? ¿Qué estrategias corporativas sí funcionaron y cuáles no?
Discusión | 29 de septiembre | 15:30 - 16:30
ESG
Bases y estrategias de aplicación
Más allá de la tendencia - ¿Cuál es el alcance de los Valores medioambientales, sociales y gobierno corporativo? ¿Cómo tomar decisiones al respecto en un contexto económico-político-social turbulento que acapara toda la atención? 
¿Por dónde empezar? - ¿La eficiencia energética y las certificaciones internacionales deben ser prioritarias? ¿Qué capacidades corporativas exige iniciarse en este mundo? ¿Cuál es el valor de las "cláusulas verdes" en contratos con inquilinos?
Portafolios sostenibles - ¿El acceso al financiamiento es más barato? ¿Los retornos realmente son más interesantes?
Master Session | 29 de septiembre | 17:00 - 18:00
Perú 2030
Fomentando el desarrollo inmobiliario nacional
Ganadores y Perdedores - ¿Qué tipo de proyectos perdieron interés y cuáles tendrán mayor tracción en los próximos años?

¿Hacia dónde evoluciona la industria?

Estimulando la inversión - ¿Qué estrategias han funcionado en otros países? ¿Qué opina el inversor extranjero? ¿Cómo atravesar el contexto de tasas altas e inflación?
Construyendo el país - ¿Cuáles son los principales desafíos que deberá enfrentar el mercado? ¿Cómo prepararse y qué acciones serán prioritarias en este proceso?
Galería de Imágenes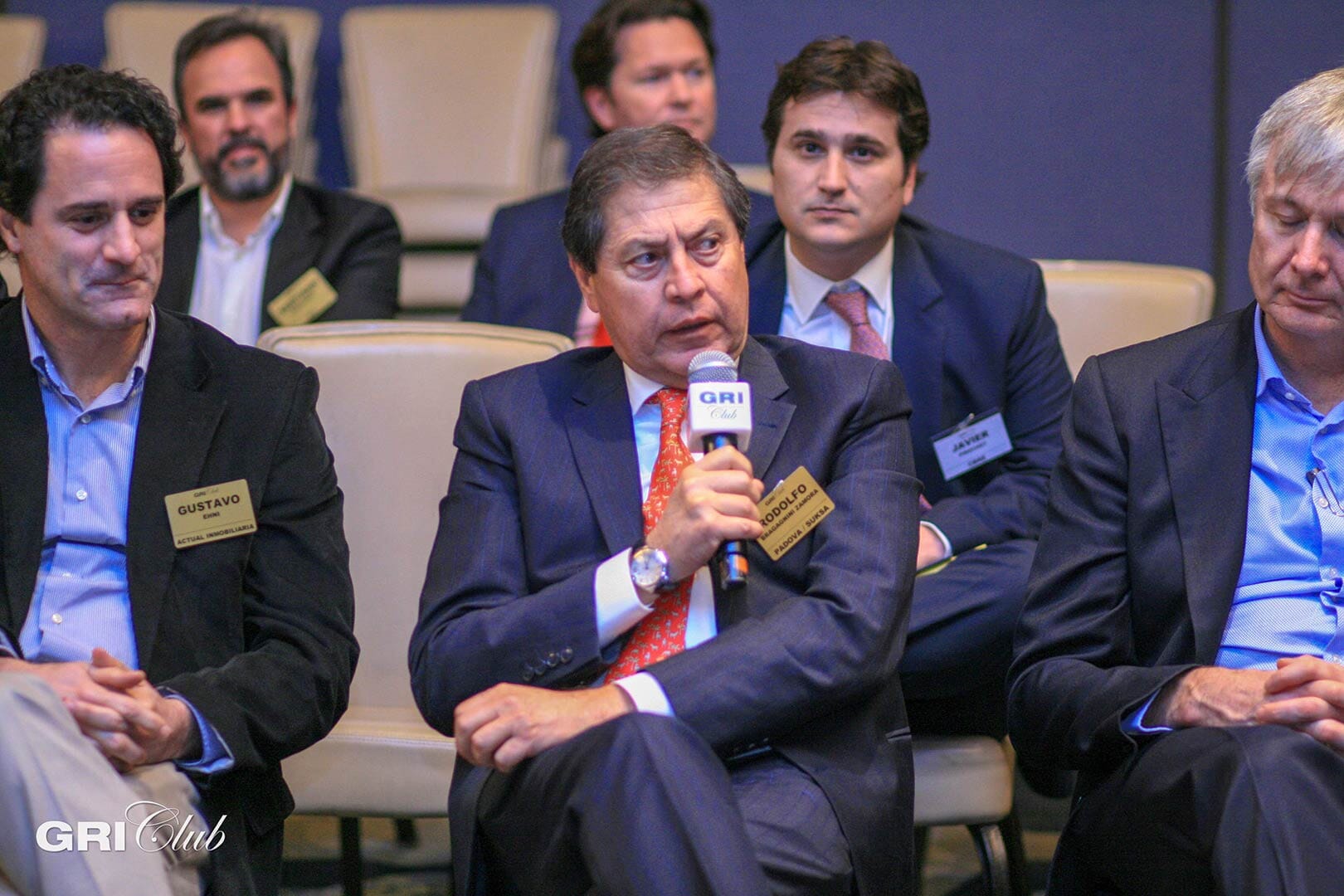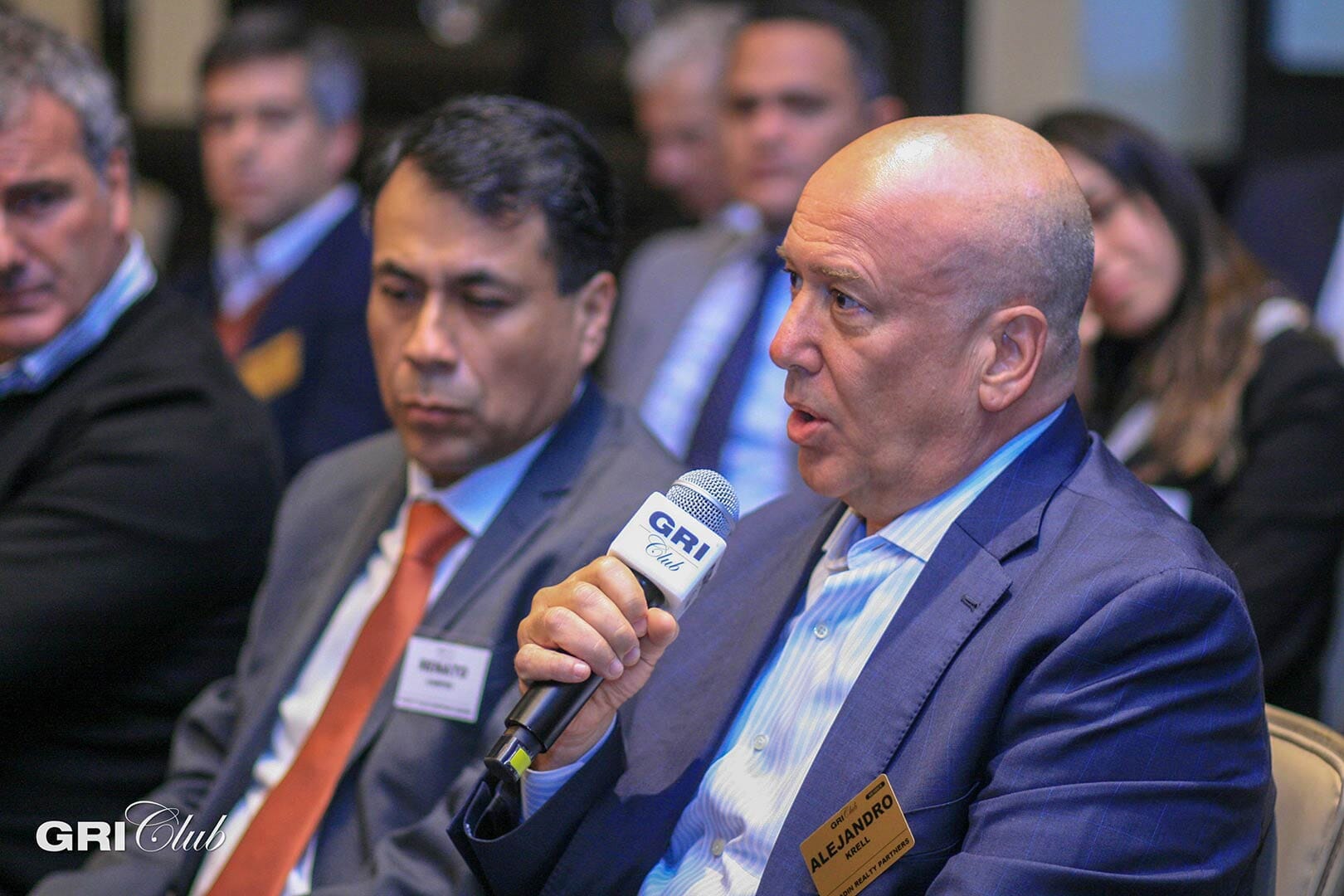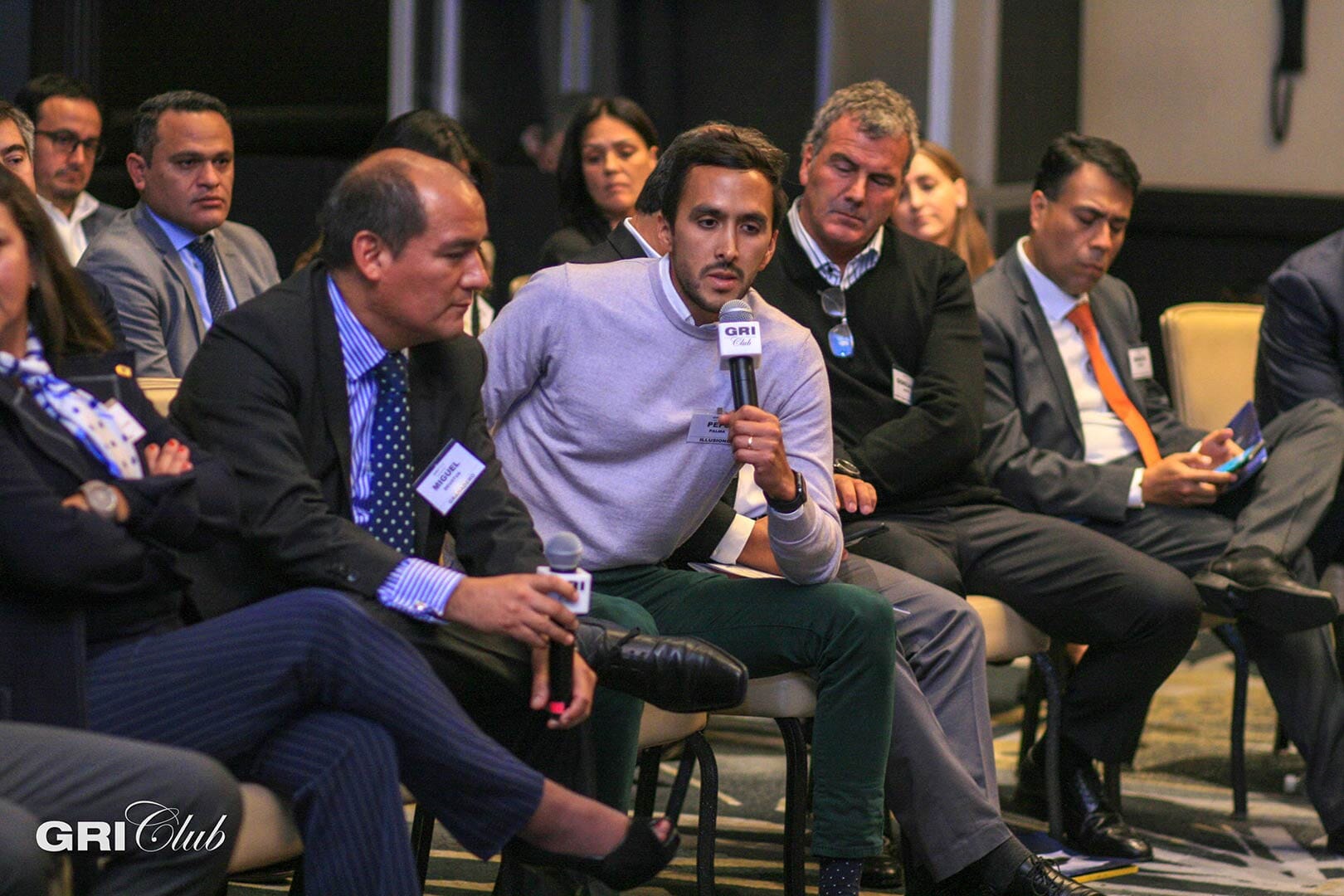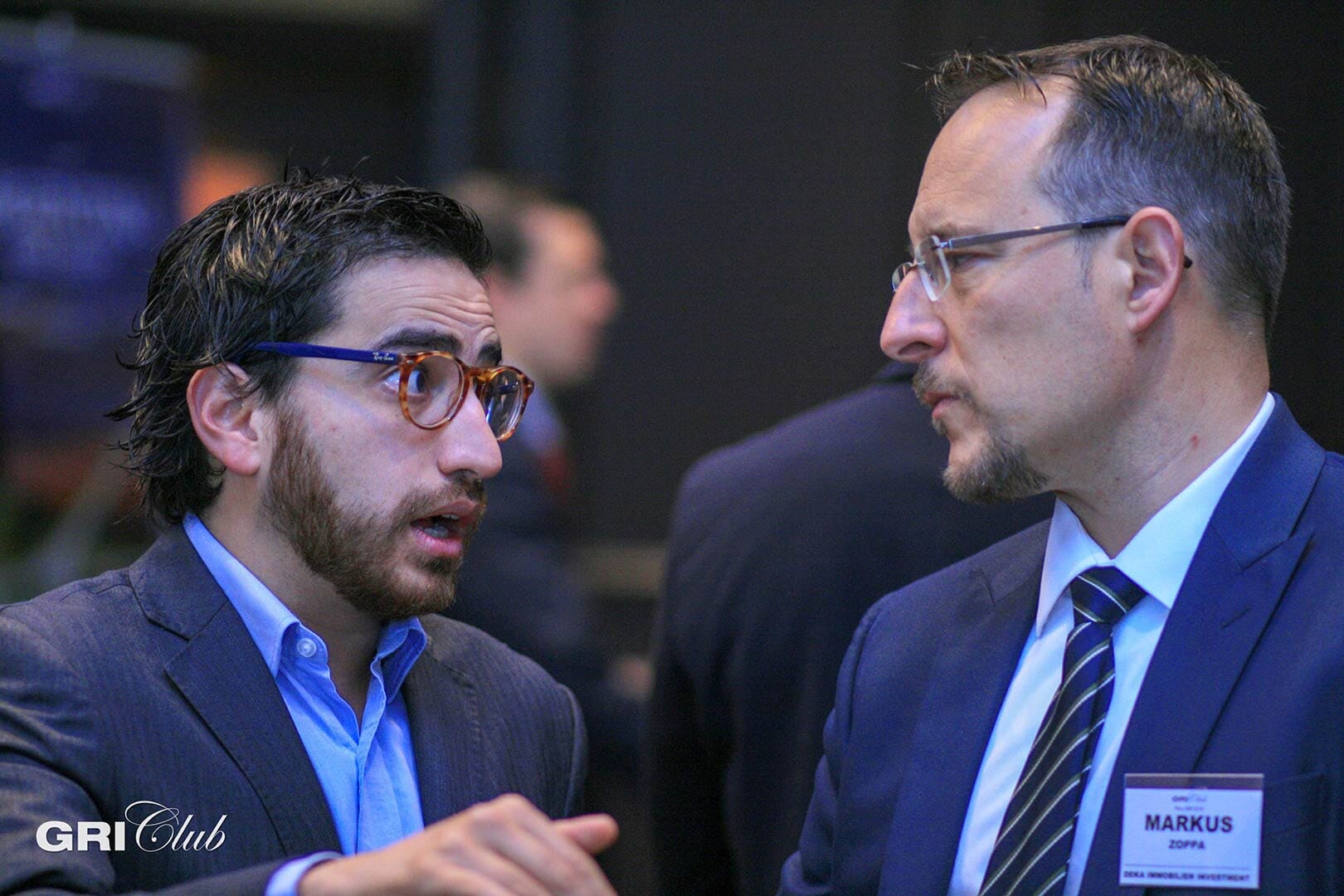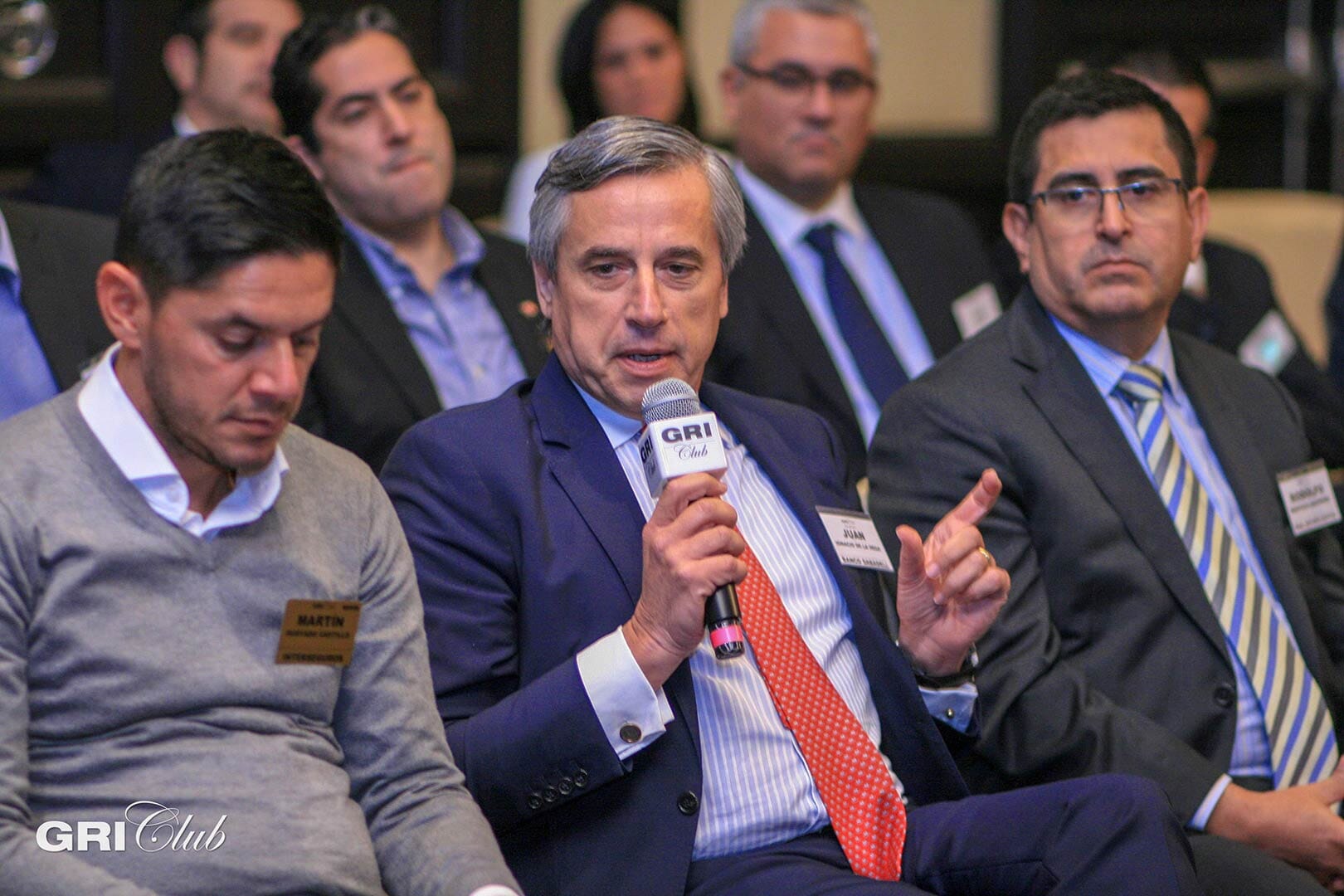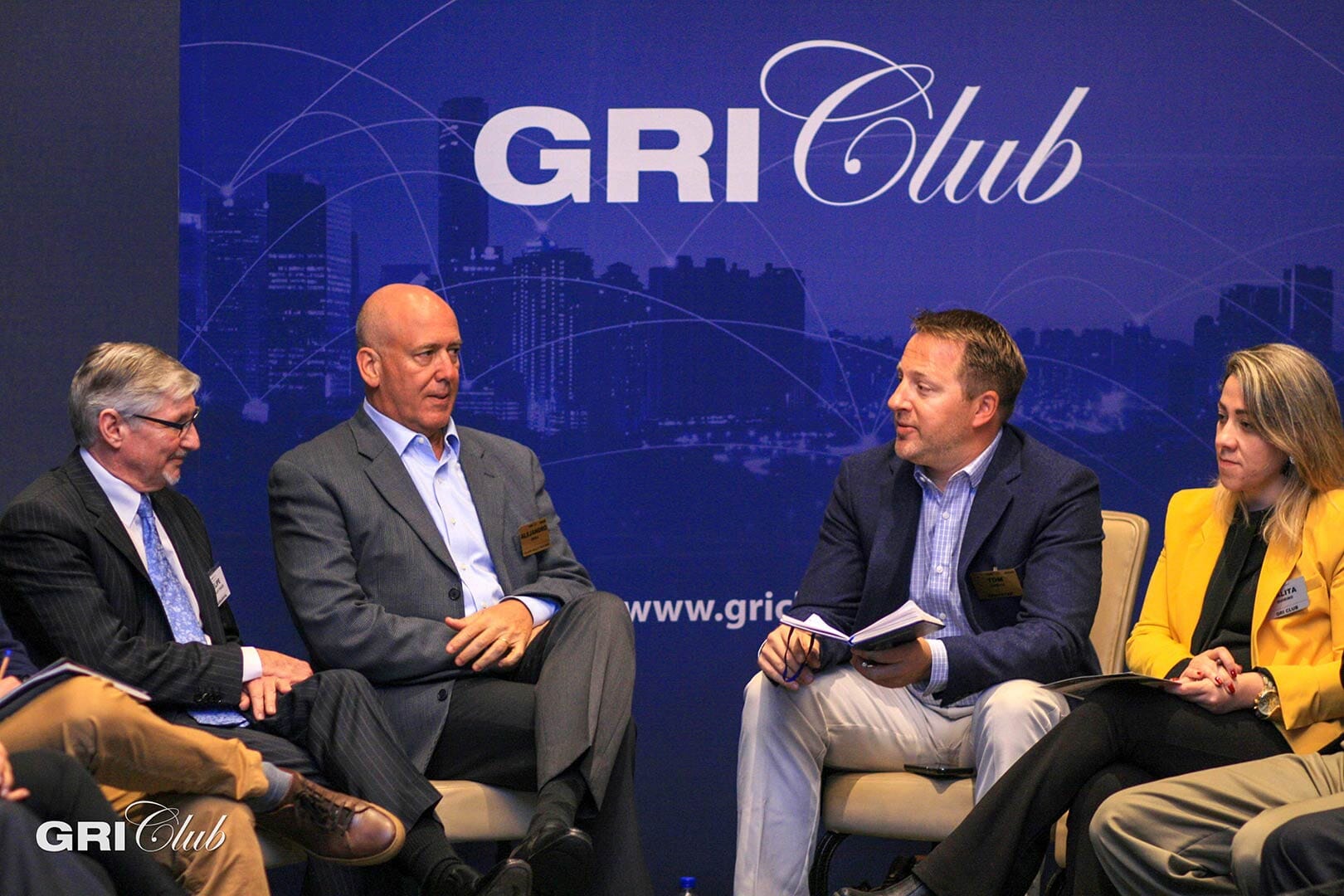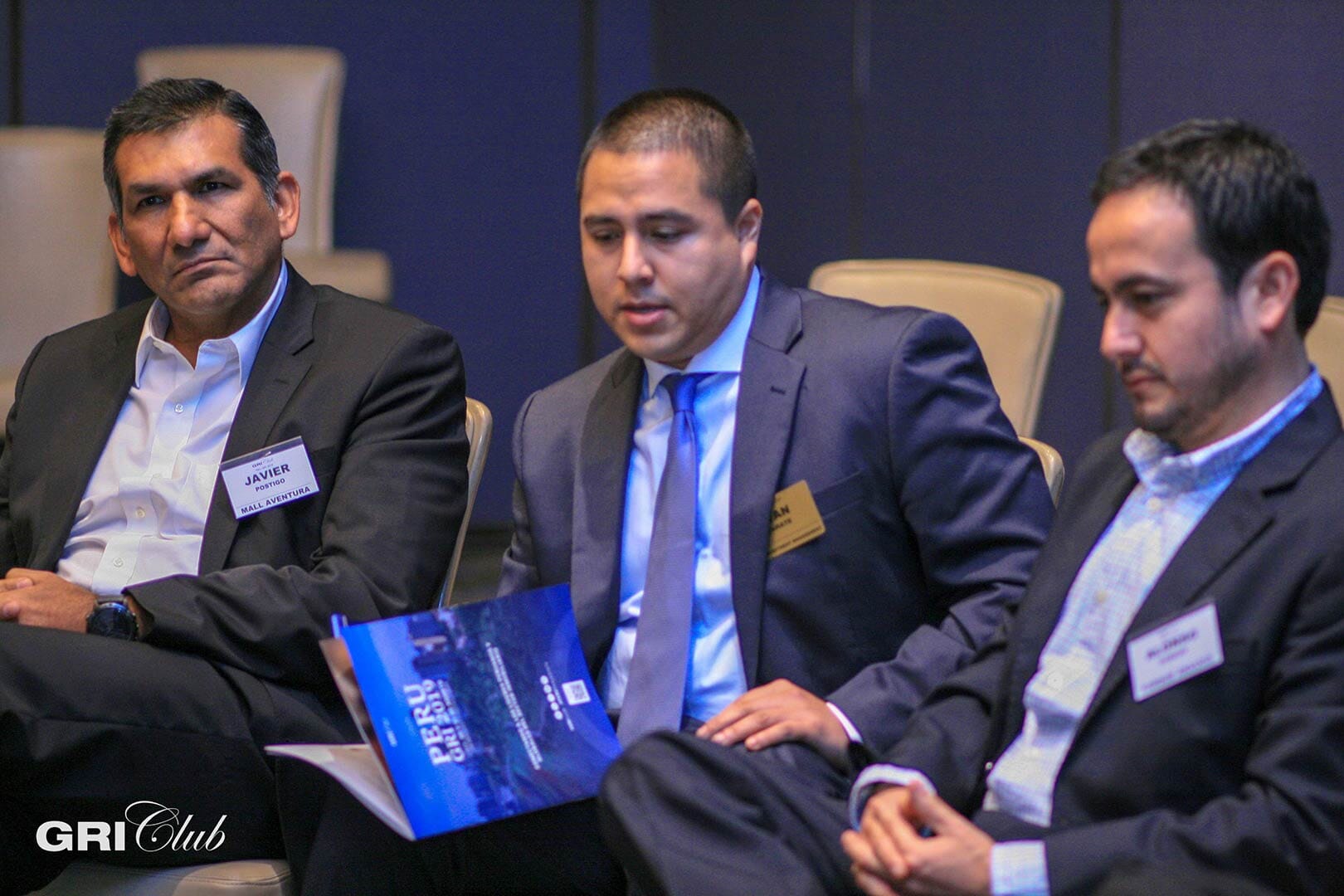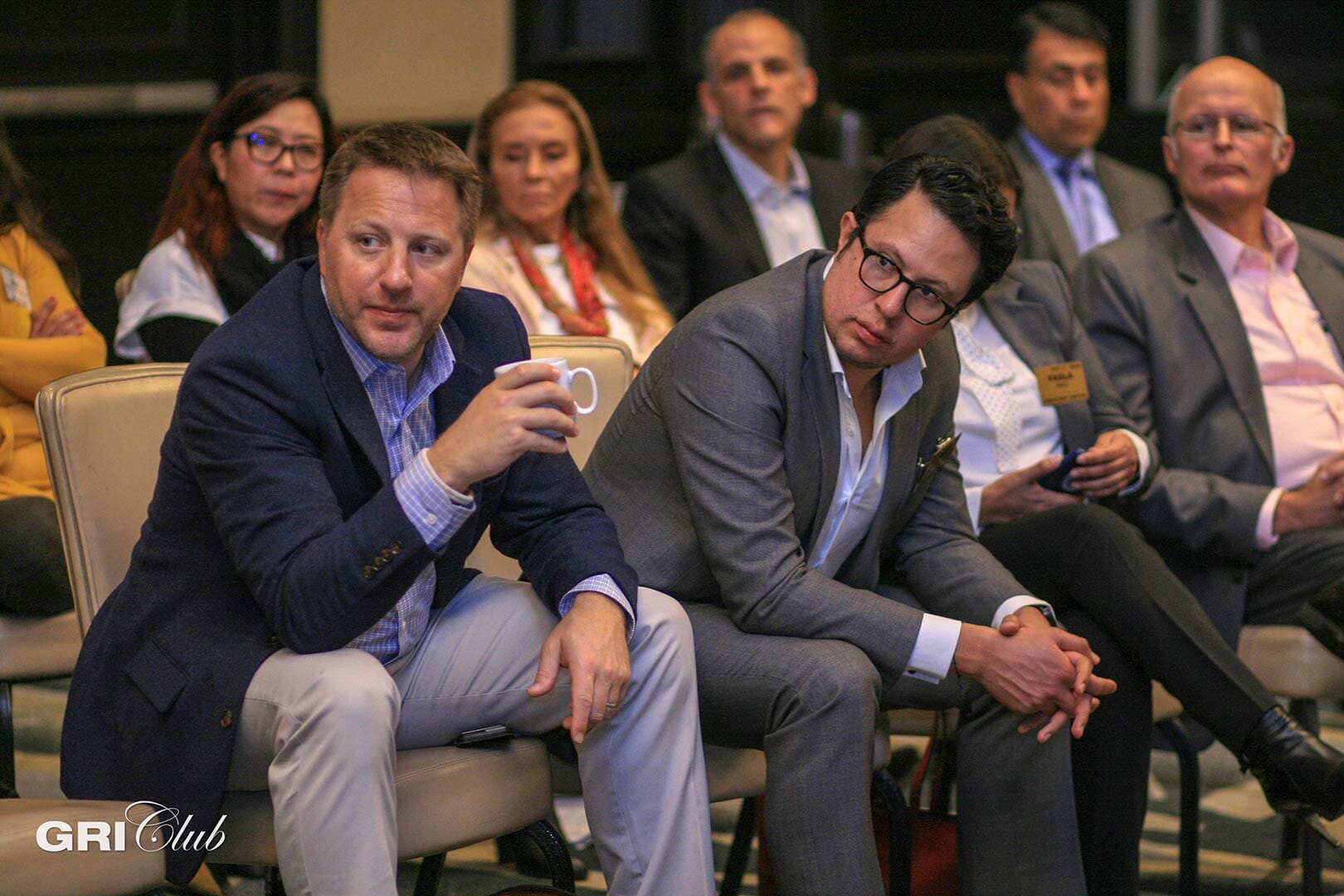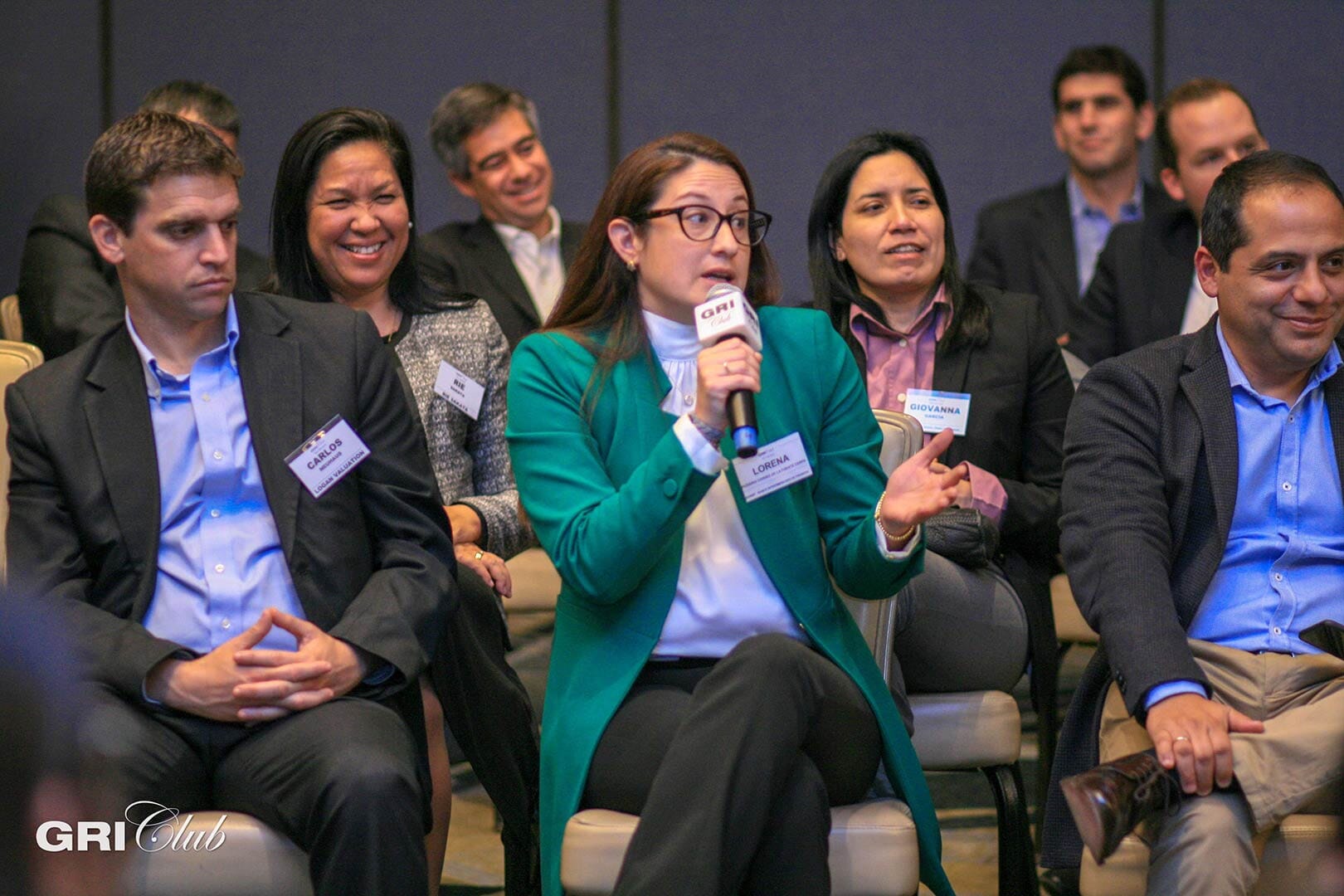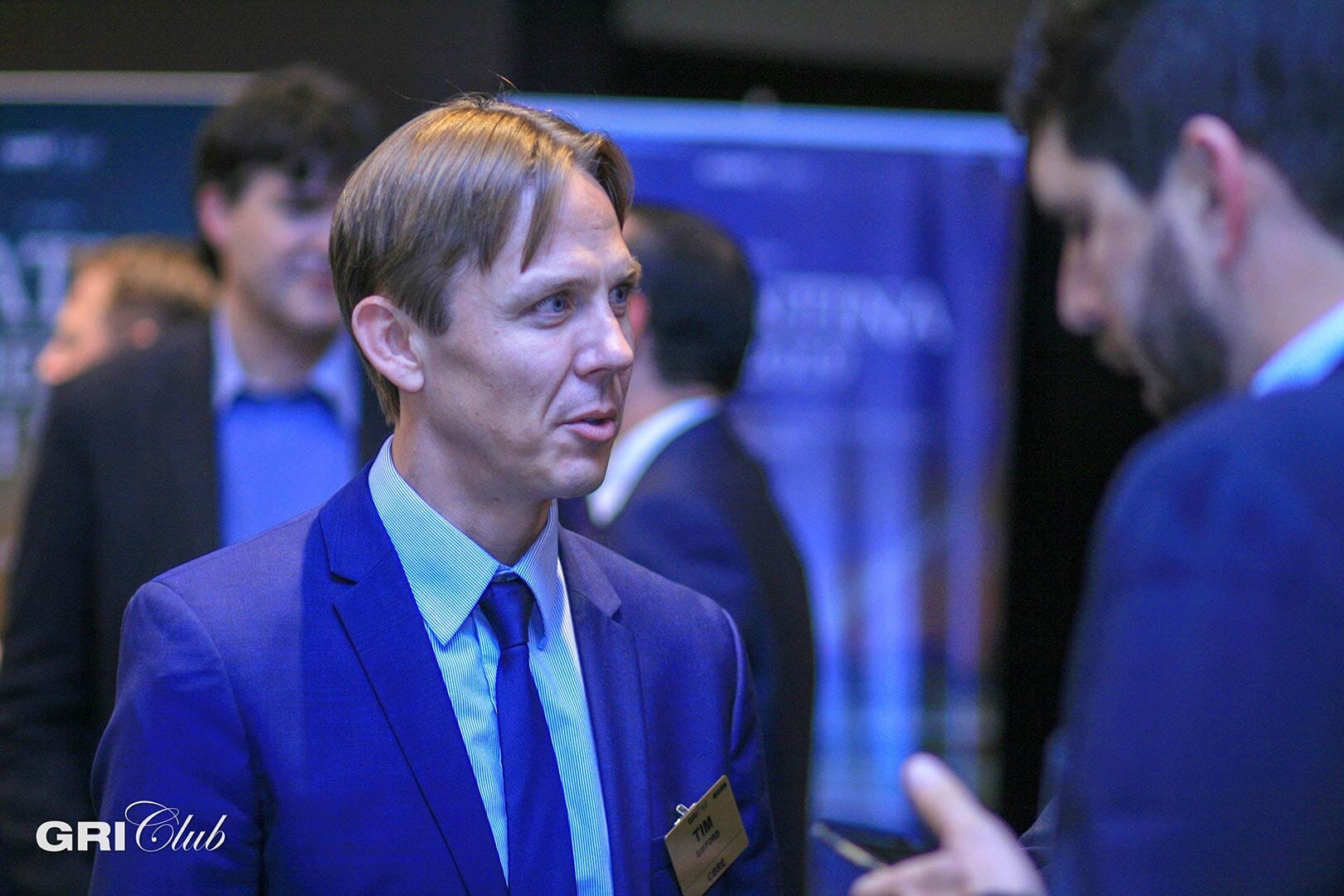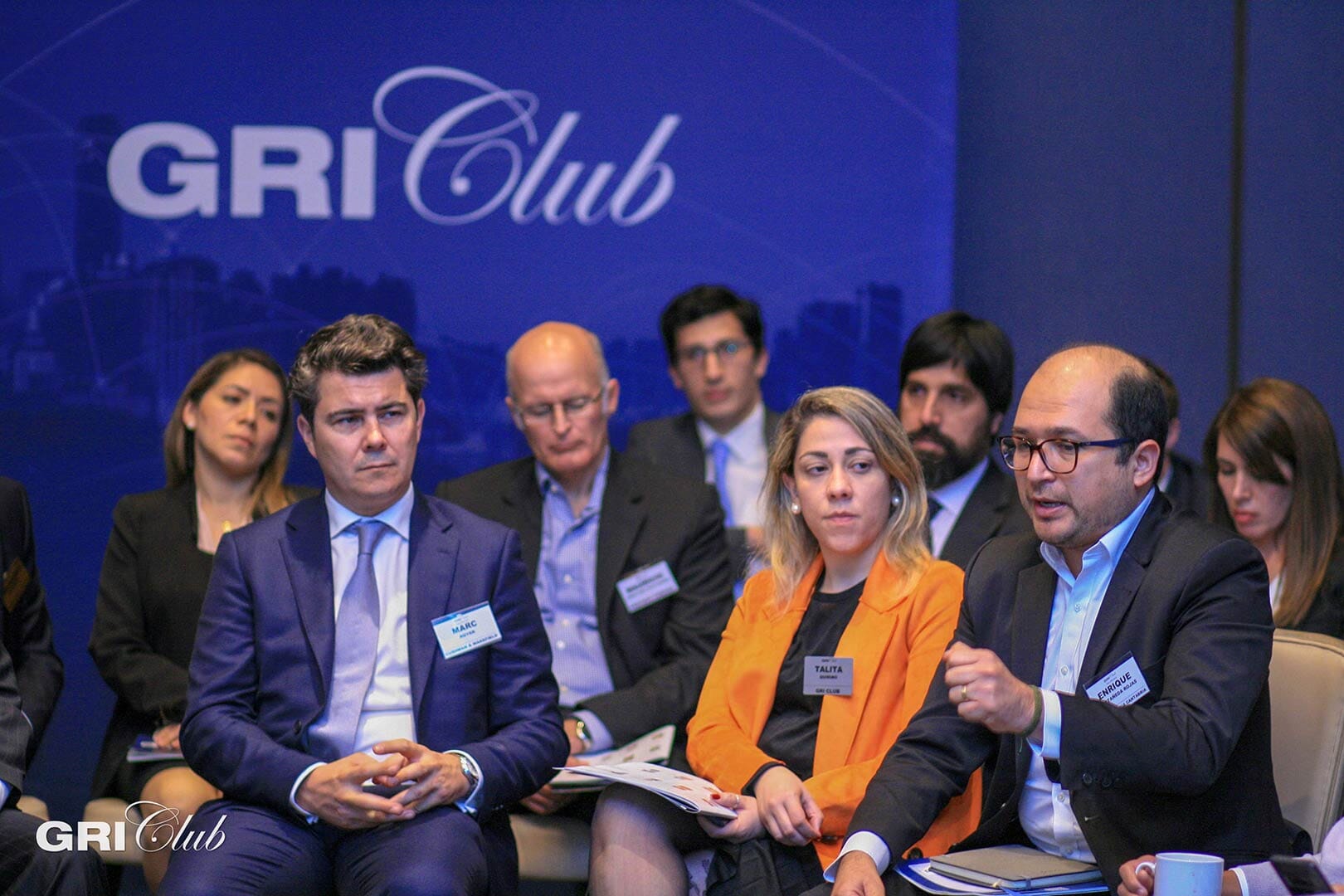 Marc Royer (Cushman) y Enrique C...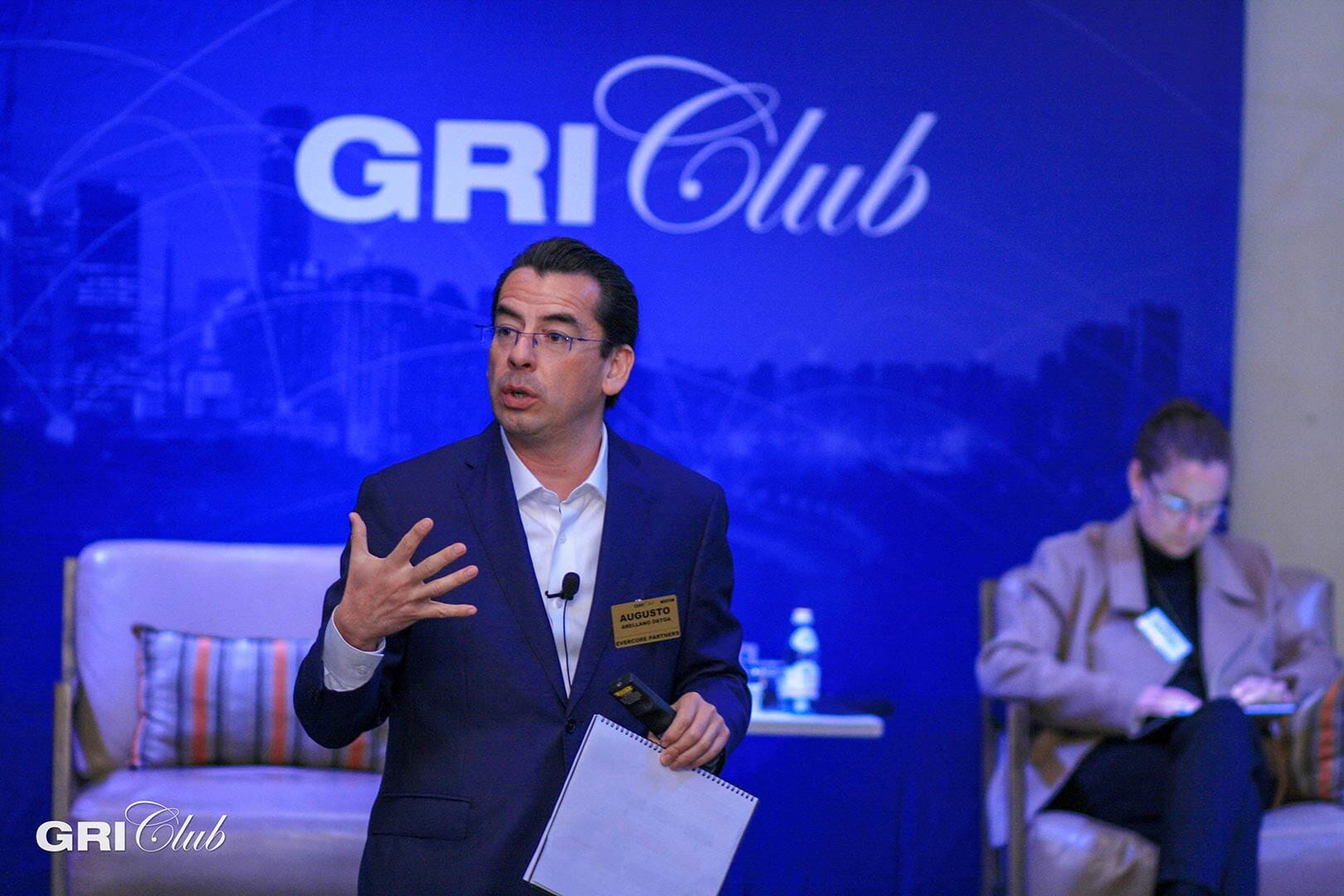 Augusto Arellano - Evercore Part...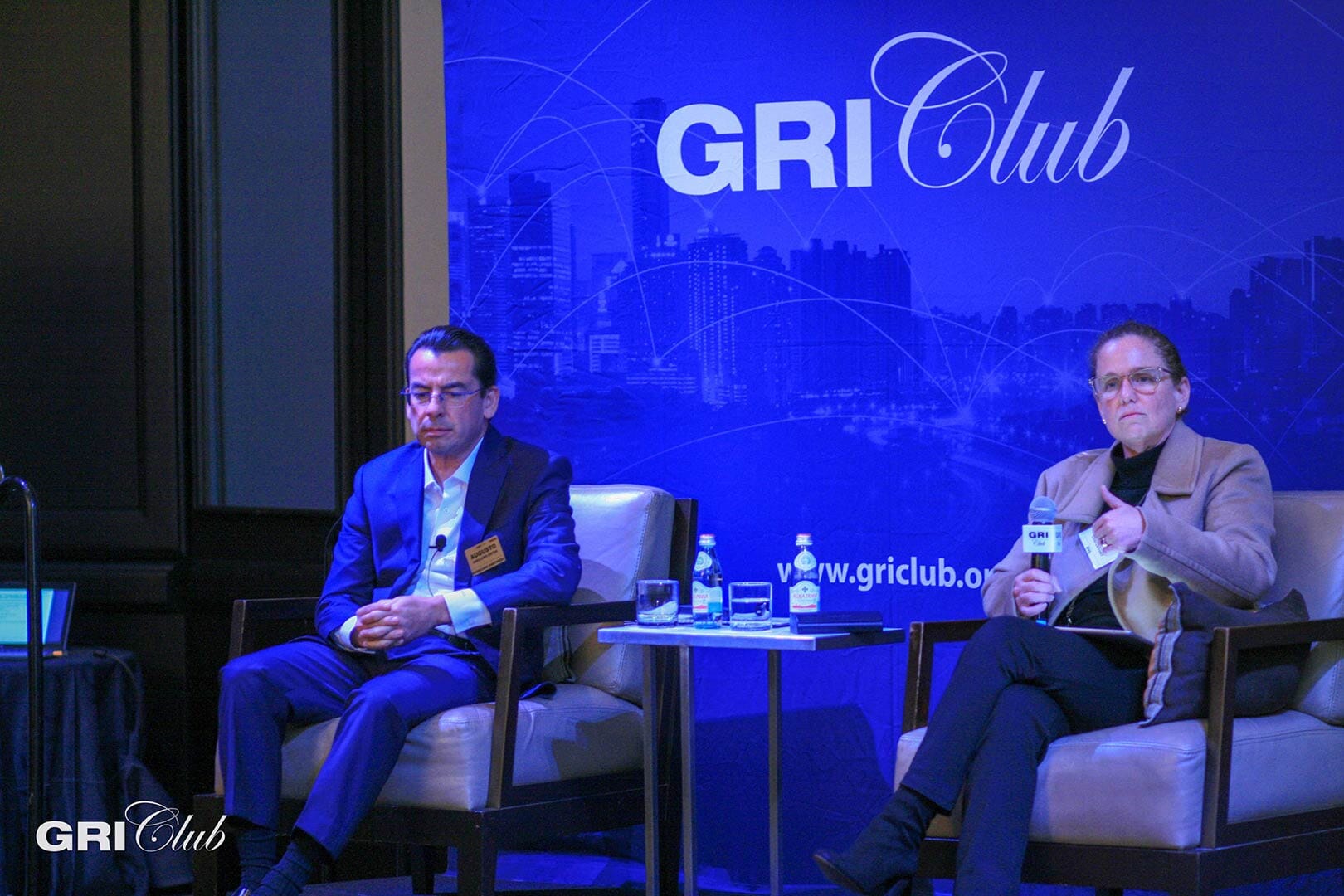 Claudia Cooper Fort (BVL) y Augu...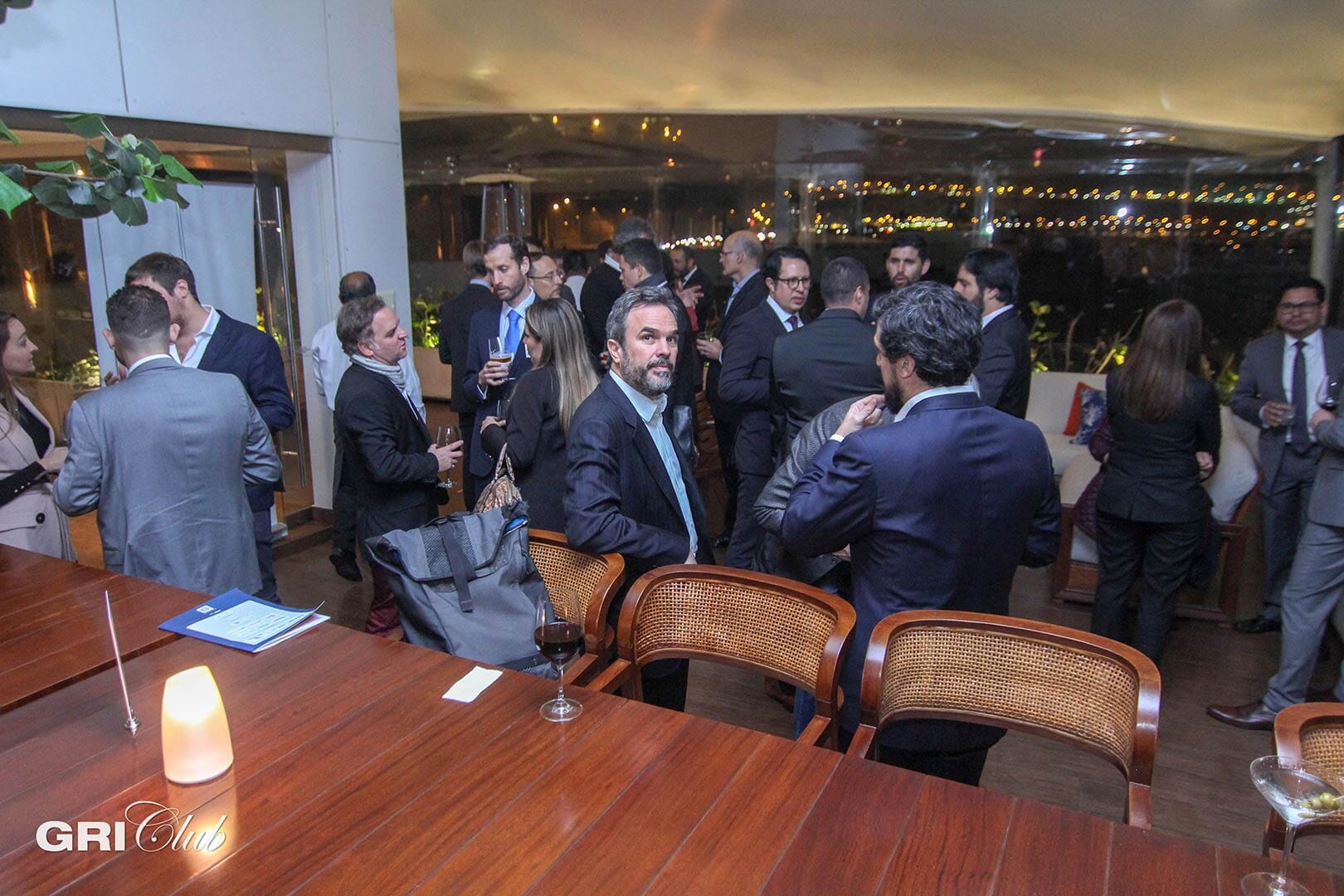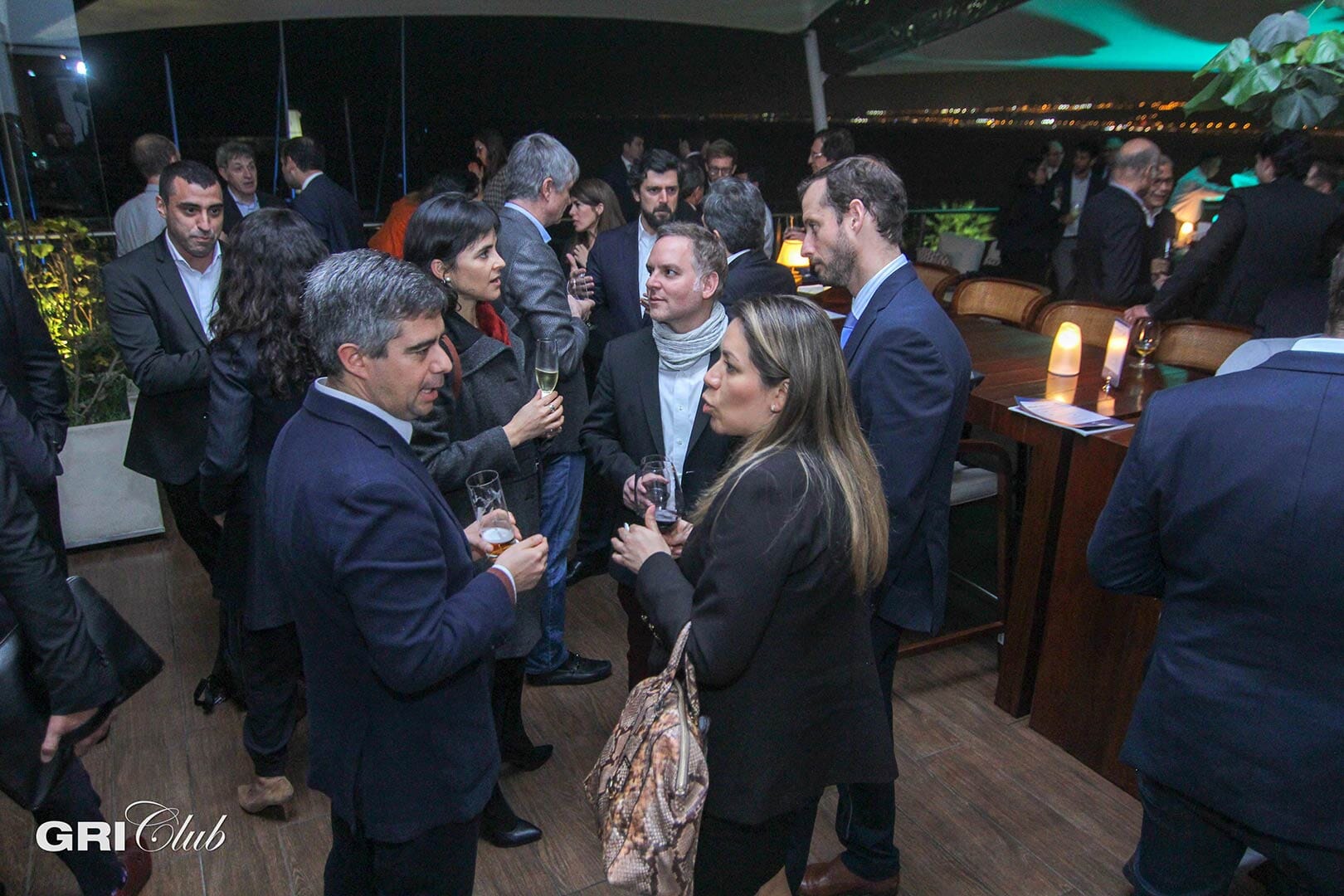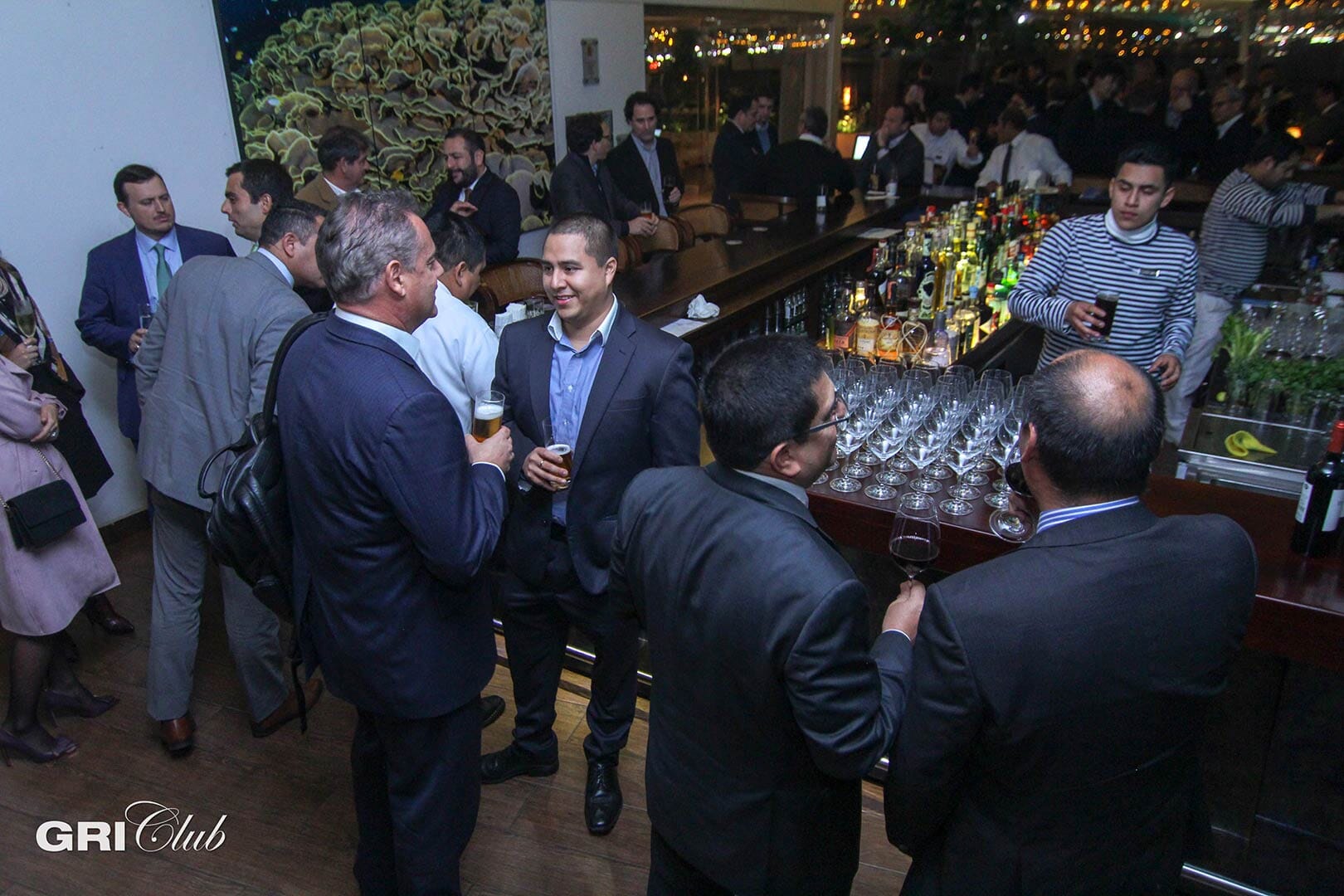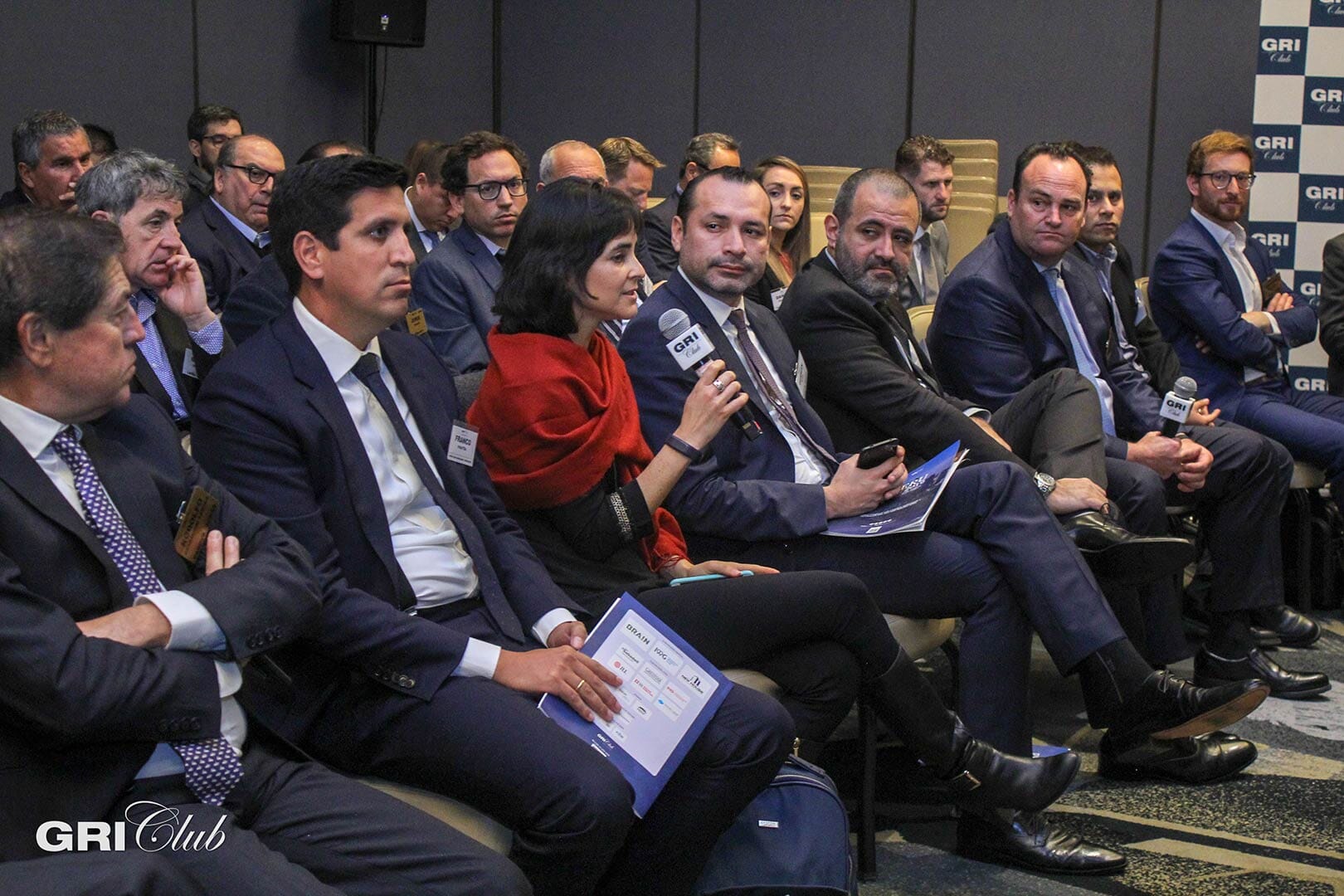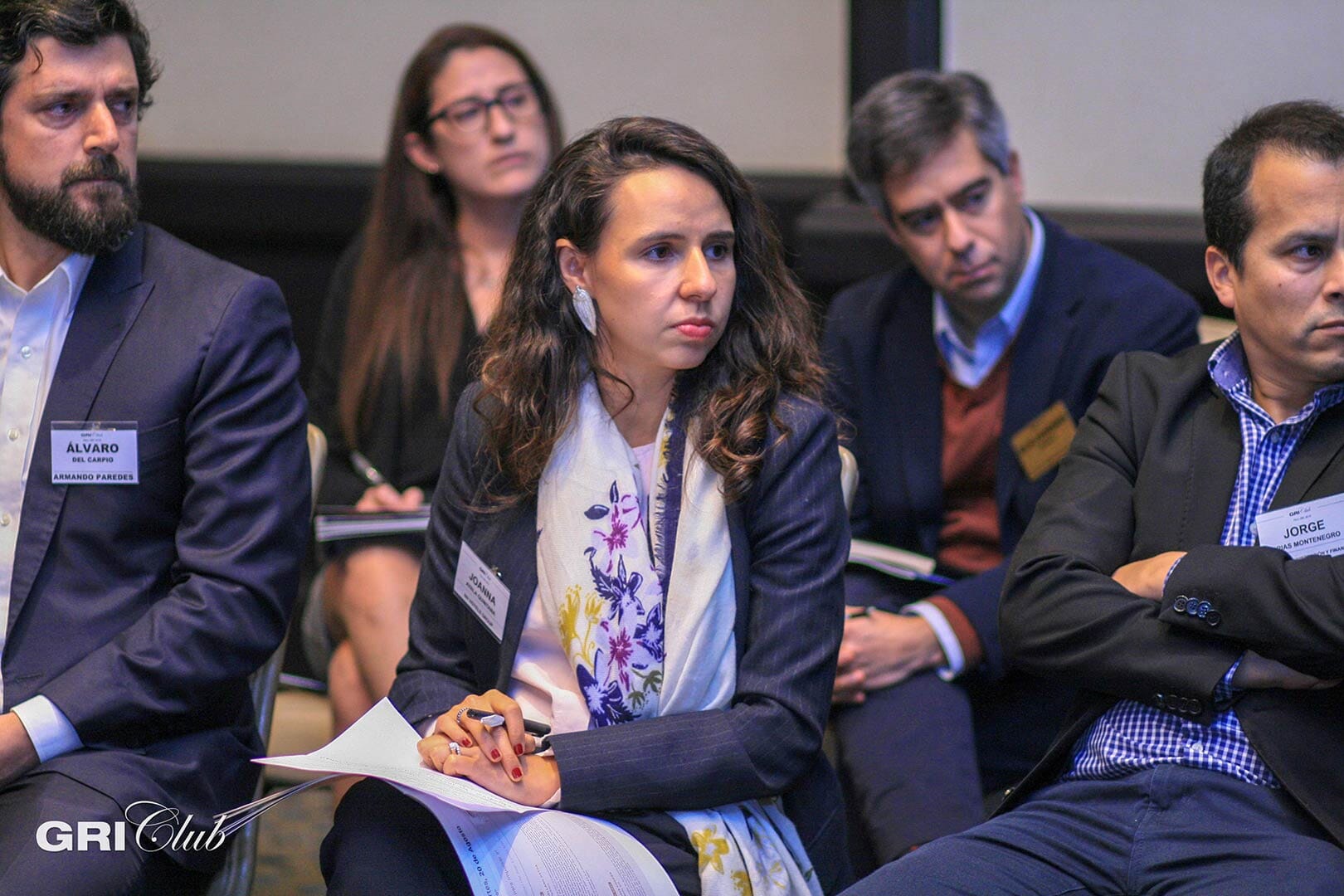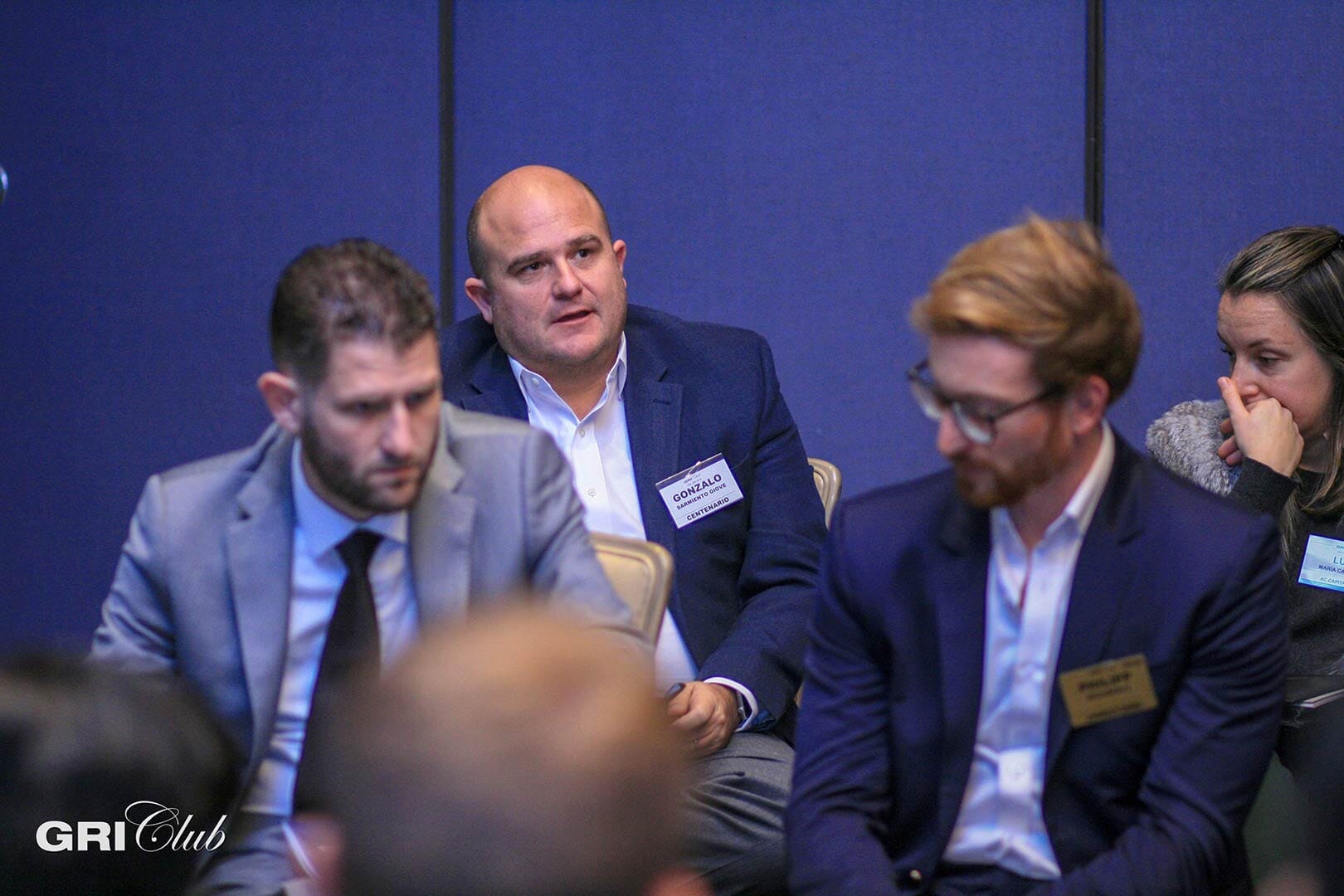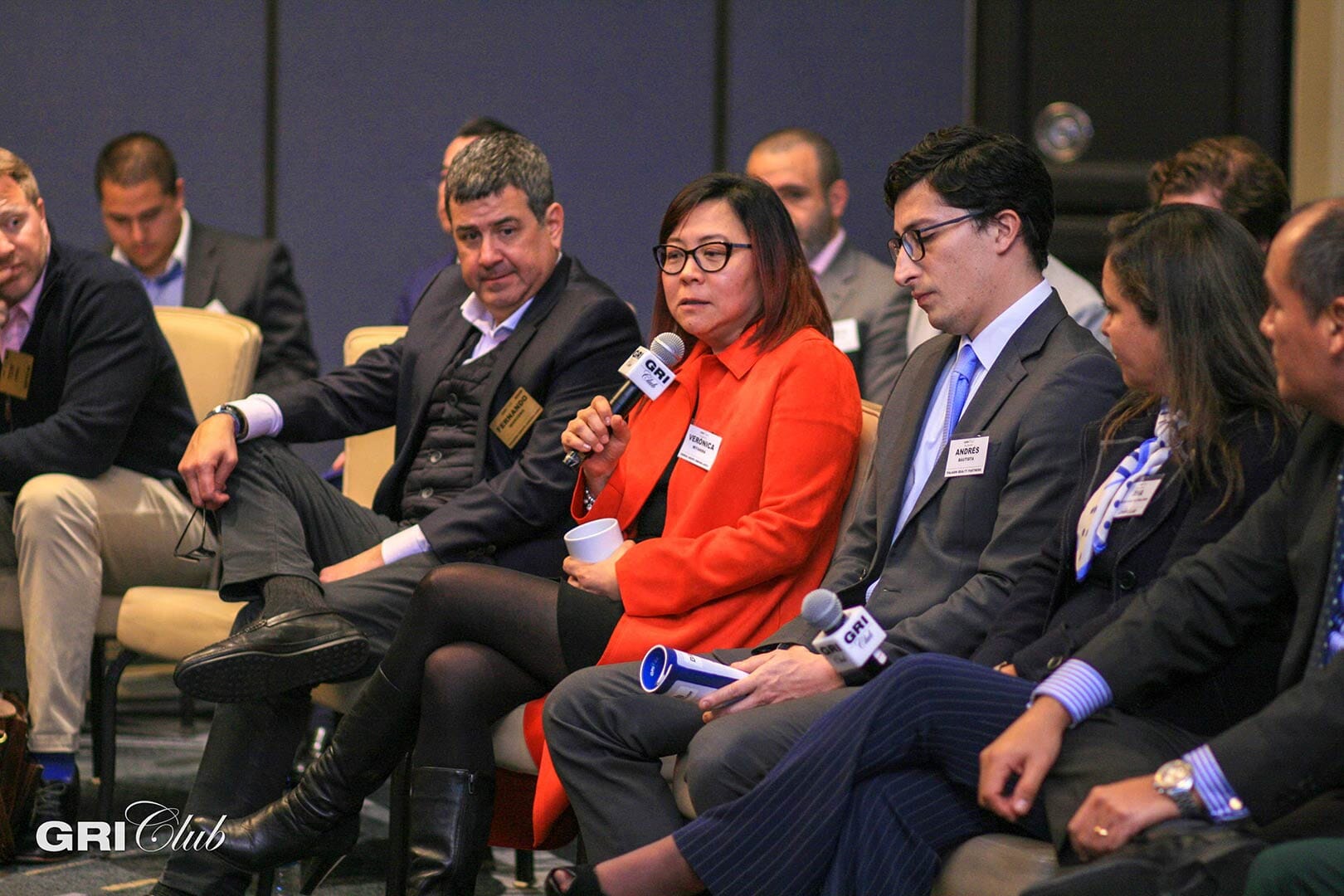 Qué opinan nuestros miembros
"Siempre me ha encantado GRI por el intercambio muy abierto de ideas, opiniones, perspectivas. Ha sido siempre un agrado y muy importante juntarme con personas. La confianza es súper importante para tener relaciones con socios locales, y GRI nos ha permitido generar ese tipo de confianza."
Tom

Livelli
Managing Director, South America
Greystar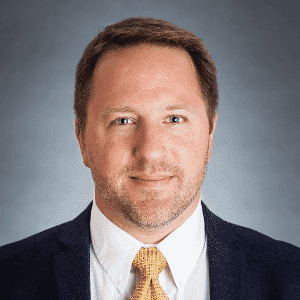 Managing Director, South AmericaGreystar
USA
Thomas Livelli, Managing Director, Chile with Greystar Real Estate Partners ("Greystar"), manages multifamily (for-rent residential) real estate investment and development initiatives for Greystar in Chile and is spearheading the firm's continued growth in the region. Prior to this role, Mr. Livelli was Senior Vice President with Boston Andes Capital, a private equity real estate firm with offices in Boston, Bogotá, and Buenos Aires. Previously, as a Director of Clark Realty Capital, Mr. Livelli was responsible for the financing and development of large scale mixed-use and residential communities with an emphasis on affordable housing in Central America, where he worked closely with the Overseas Private Investment Corporation, a federal a
"Primero que GRI tiene un network bastante interesante, una forma de llegar a la gente del sector inmobiliario en los distintos puntos de la región; es bastante específico. Segundo, conocer lo que está pasando en cada país directamente de la fuente. Te ayuda a tener un panorama más completo."
Gabriela

Barreto Sayan
Business Partner Real Estate
CAPIA - Banco de Inversión

Business Partner Real EstateCAPIA - Banco de Inversión
Peru
Gabriela Barreto Sayán socia responsable del desarrollo y gestión de los Negocios Inmobiliarios. Previo a esto, fue Directora de inversiones inmobiliarias en Credicorp Capital (Perú), Gerente de Desarrollo en Goodman para el Sur de Europa, Funcionaria de Negocios para empresas del sector Inmobiliario en el Banco Sudamericano (Perú) y miembro del equipo de análisis de proyectos residenciales y comerciales de Urbi Propiedades (Perú). Es Ingeniero Industrial de la Universidad de Lima con un MBA en Vlerick Leuven-Gent Management School en Lovaina (Bélgica) y tiene una especialización en Negocios Internacionales en la Universidad de Berkeley (EE.UU.).
Sé patrocinador.
Contacta a nuestro equipo y conoce las oportunidades de exposición que mejor se adapten a tu estrategia comercial


Sponsorship Opportunities
Include your information below to apply for sponsorship opportunities
Successful registration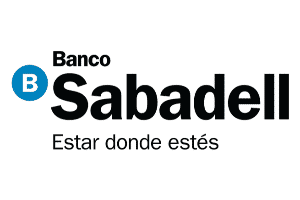 Ciudad de México | CMX | Mexico
Banco Sabadell es el cuarto grupo bancario privado español, integrado por diferentes bancos, marcas, sociedades filiales y sociedades participadas que abarcan todos los ámbitos del negocio financiero bajo un denominador común: profesionalidad y calidad. Un equipo dotado de los recursos tecnológicos y comerciales más modernos, y una organización multimarca y multicanal enfocada al cliente permiten a Banco Sabadell ocupar una destacada posición en el mercado en banca personal y de empresas.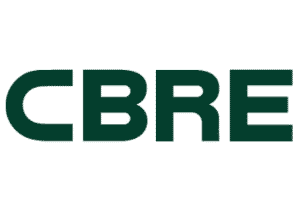 Ciudad de México | CMX | Mexico
Real Estate Consultancy specialized in providing solutions to investors developers occupiers and owners in all business lines.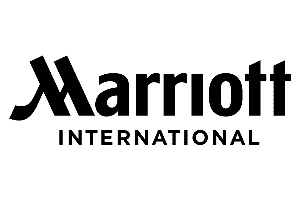 Miami | FL | USA
Hospitality sector with presence worldwide (4,000+ Hotels) & 18 brands, from luxury to select service.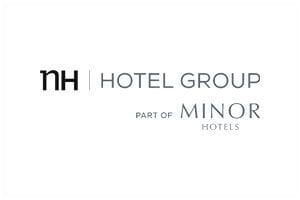 Bogotá | Colombia
NH Hotel Group part of Minor Hotels is an international hotel owner, trusted operator and investor, with a multi-national portfolio of over 530 properties. Through our Anantara, Avani, Elewana, Oaks, NH Hotels, NH Collection, nhow and TIVOLI properties, Minor Hotels operates in 50+ countries across Asia Pacific, the Middle East, Africa, the Indian Ocean, Europe and South America. Our excellence in achieving higher margins set us apart in the hotel industry (average>40% GOP Margin).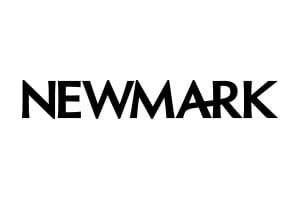 Ciudad de México, DF | Mexico
Newmark es una de las firmas de asesoría inmobiliaria comercial líder en el mundo. Con raíces que se remontan a 1929, nuestra sólida base nos convierte en uno de los nombres más confiables de la industria. Newmark se enorgullece de brindar el más alto nivel de servicio a nuestros clientes para satisfacer sus necesidades y superar sus expectativas. La plataforma de servicios de Newmark ofrece a los clientes una solución de fuente única para cada fase de la propiedad u ocupación de una propiedad.

New York | NY | USA
Fitch Ratings es un líder en la provisión de calificaciones, comentarios e investigación crediticios. Dedicada a brindar valor más allá de la calificación, por medio de opiniones crediticias independientes y prospectivas, Fitch Ratings ofrece perspectivas globales basadas en su experiencia sólida en el mercado local y conocimiento del mercado crediticio. Fitch Group es un líder global en servicios de información financiera, con operaciones en más de 30 países. Fitch Group está compuesto por: Fitch Ratings, Fitch Solutions y Fitch Learning. Con oficinas centrales en Londres y Nueva York, Fitch Group es propiedad de Hearst.


Lima | Peru
La Asociación de Empresas Inmobiliarias representa un total de 20,697 unidades valorizadas en S/ 8,448 millones de soles de 434 proyectos con oferta inmobiliaria disponible a la venta
Participantes Confirmados

Directora Comercial y de Expansión LATAMMTS
Colombia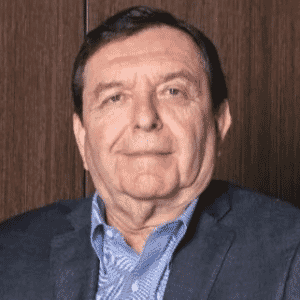 Director de Asuntos CorporativosMenorca Iversiones - Peru
Peru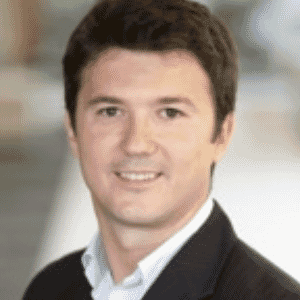 Vicepresidente Regional para el Caribe y Sudamérica (RVP)Marriott International - Miami
USA
Vice President of Lodging Development for Marriott International Inc. and the Ritz-Carlton Hotel Company for the Caribbean and Latin America region, based in Miami, Florida. Responsible for hotel development of all Marriott brands in the Caribbean region. Bringing 15 years of experience within Marriott's hotel operations, corporate finance and development organizations.

Vice PresidentTC Latin America Partners - NY
Peru

Country ManagerLOGAN Valuation
Peru
Carlos es socio de LOGAN, un grupo de consultoría y valoración de bienes raíces enfocado en clientes institucionales y fondos inmobiliarios en América Latina. LOGAN cubre todos los tipos de activos incluyendo oficinas, parques industriales, centros comerciales, terrenos, vivienda para renta, y cuenta con oficinas en Colombia, Mexico, y Perú. Carlos tiene más de 10 años de experiencia en el sector inmobiliario peruano y tiene una larga relación con compañías inmobiliarias peruanas y fondos de inversión. Country Manager PeruGHL Hoteles - Peru
Peru

PartnerBBGS Abogados - Peru
Peru Gerente GeneralADI PERU
Peru

Gerente GeneralASEI
Peru
20 años liderando negocios diversos, 16 en el sector inmobiliario. En seis años en la gerencia de ASEI consolidamos en el sector la feria física más grande y la única digital del Perú, los informes de análisis de mercado más completos y fidedignos, el portal inmobiliario de mayor generación de leads para vivienda nueva, un exitoso encuentro inmobiliario anual en Paracas, Ica, y posicionar al gremio como el más representativo con más de S/8 mil millones de soles en oferta inmobiliaria disponible.

CEOParque Arauco
Chile
Eduardo Pérez Marchant is the CEO of Parque Arauco, a leading retail real estate company in Latin America with more than USD 3 billions in real estate assets. Mr. Pérez Marchant joined Parque Arauco in 2013 as Corporate Finance Manager, was named CEO of Parque Arauco Colombia in 2017, CEO of the International Division (Perú and Colombia) in 2019 and CEO of Parque Arauco in 2022. MBA and MPP from the University of Chicago. Before Parque Arauco, Eduardo was a consultant at McKinsey & Company and before that he worked as portfolio manager for Santander Asset Management.

CEODORMESON Gestión Inmobiliaria
Peru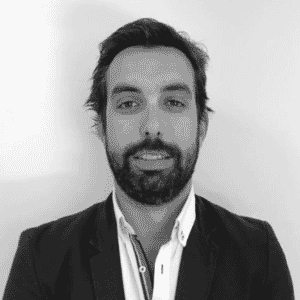 Investment DirectorPeninsula Investment Group - USA
USA
Como parte de Península Federico es responsable por el monitoreo financiero de todas las inversiones que realiza el grupo. Península centra sus operaciones en Latinoamérica operando activamente en Argentina, Brasil, Colombia, Perú, Panamá, México y Uruguay.
This event is exclusive for GRI members.