Panorama para 2024 com UBS
26th October
08:30 - 10:30 | Brasilia Time (GMT-3)
Torne-se membro e participe dos nossos encontros exclusivos.

Os líderes candidatos serão validados por nossa equipe que entrará em contato com mais informações sobre o clube. Sendo membro do GRI você terá acesso à nossa comunidade global, permitindo que você se conecte com mais de 10 mil membros, além de participar de nossos eventos exclusivos.
Successful registration
Credit: Donatas Dabravolskas / Shutterstock
Em 26 de outubro, integrantes do GRI Club participam de um club meeting exclusivo com a equipe do UBS para falar sobre panorama e perspectivas para 2024.
A discussão terá como special guests Sylvia Coutinho, que era CEO do UBS no Brasil e que comandava o wealth management na América Latina e agora segue no comando do País e assume como líder da região, Ronaldo Patah, estrategista-chefe UBS Consenso, e Luiz Carvalho, Head de Equity Research para LatAm.
Panorama para 2024 com UBS
Com Sylvia Coutinho, que era CEO do UBS no Brasil, que comandava o wealth management na América Latina e agora segue no comando do país e assume como líder da região

Diretora de Empresas - Grupo UnitasUnitas - BR Capital
Brazil
Engenheira Civil pelo Instituto Mauá de Tecnologia (2001), MBA em Gerenciamento de Facilidades pela Escola Politécnica da USP (2007) e Doutorado (2010) também pela Escola Politécnica da USP na área de Real Estate. Atualmente, é professora do MBA em Real Estate e pesquisadora do Núcleo de Real Estate, ambas as atividades na Escola Politécnica da USP. Trabalhou em empresas multinacionais como a Volkswagen do Brasil (Planejamento de Fábrica), foi responsável pela área de Real Estate da Estapar (empresa investida do BTG Pactual), é sócio-fundadora da Associação Brasileira de Facilities (ABRAFAC) e sócia da empresa de consultoria em real estate (IXR Property Advisory), focada em análise da qualidade de investimentos em Real Estate.

Presidente - BrasilUBS Investment Bank
Brazil
Presidente do UBS no Brasil, Sylvia responde por todas as linhas de negócio, incluindo a maior corretora do país, Investment Banking e Wealth Management. Foi responsável pelos negócios de Varejo, Seguros, Asset Management e Wealth Management do Banco HSBC para a América Latina. Ingressou no HSBC e ocupou vários cargos, incluindo CEO da área de Asset Management para as Américas e Mercados Emergentes. Começou sua carreira no Citigroup no Brasil e com atuação nos Estados Unidos, Europa e Ásia. É Engenheira Agrônoma pela USP e possui MBA pela Columbia University. Membro do Board da Edenred, multinacional Francesa, e da Brazil Foundation e faz parte do Conselho de Empresários do Instituto Ayrton Senna e do CEO Task Force on Early Childhood.

Managing Director – Brazil Head of Equity Research & LatAm Sector Head for Oil & Gas /Petchem/ AgribusinessUBS Investment Bank
Brazil
Luiz Carvalho joined UBS in May 2016 and is the Head of LatAm Research, leading about 40 analysts covering around 16 sectors. Luiz is also the Senior Analyst covering the LatAm Oil & Gas, Petrochemical and Agribusiness sectors. He has been ranked #1 analyst by Institutional Investor survey in Brazil Oil & Gas for 8 consecutive years. In LatAm Oil & Gas, Luiz has been ranked #1 by II for 6 straight years. Luiz also ranked #2 in Agribusiness sector in both LatAm and Brazil. In 2019, Luiz was chosen as the best Energy sector earnings estimator by Reuters/Starmine. Prior to UBS, Luiz also worked at HSBC and BTG Pactual. Luiz has industry experience at Shell (Downstream) and Transocean (Upstream) and worked offshore in Brazil for 2 years.

Estrategista de Investimentos para o Brasil no UBS Global Wealth ManagementUBS Investment Bank
Brazil
Possui MBA com ênfase em finanças pela Leonard Stern Business Scholl da New York University e é Administrador de empresas pela Fundação Getulio Vargas. Foi responsável pela gestão de R$ 150 Bilhões em Fundos de Renda Fixa do Itau Asset Management de 2009 a 2014. Foi diretor adjunto do Unibanco Asset Management(UAM) de 2006 a 2008, responsável pela gestão de fundos de Renda Variável e Multimercados. Antes disso, também foi gestor de Fundos de Renda Fixa para o clientes de Varejo e Private e gestor dos Fundo Off-Shore na UAM.
O que é um Club Meeting? Como posso participar?
Nossos co-chairs da disscusão iniciam a troca de conhecimento. Depois disso, você pode participar o quanto quiser: informal, direto e privado!

O que é um Club Meeting?
Uma reunião presencial privada exclusiva para os membros do GRI Club. An in-person private meeting exclusive for Club Members. Passe algum tempo e participe de discussões interativas com os executivos mais seniores do mercado imobiliário e de infraestrutura.
Quem pode participar?
Investidores, incorporadoras, fundos, bancos e desenvolvedores ativos no setor imobiliário e de infraestrutura.

Como participar?
Clique em "Participe do evento". Se você ainda não é um membro, complete o formulário para aplicar ou atualizar a sua participação no clube.
Agenda
Thursday, October 26th
2023
Close
See complete schedule
01:39pm - 01:39pm
09:00am - 10:00am
Panorama para 2024 com UBS
Com Sylvia Coutinho, que era CEO do UBS no Brasil, que comandava o wealth management na América Latina e agora segue no comando do país e assume como líder da região
Patrocinadores
Entre em contato com nossa equipe e conheça as opções de patrocínio.
Oportunidades de patrocínio
Preencha os dados abaixo para receber as opções de patrocínio.
Successful registration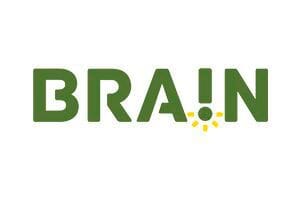 Curitiba | Brazil
A BRAIN é uma empresa de inteligência, pesquisa e estudos de mercado em Real Estate. Já desenvolveu mais de 4 mil pesquisas quantitativas, qualitativas, testes de produto, estudos vocacionais e análise concorrencial, com metodologia própria e em todo território nacional. Atua especialmente nos mercados residenciais e de urbanização, com incorporadores, loteadores e investidores nacionais e internacionais. A empresa já desenvolveu estudos que geraram mais de R$ 40 bilhões em Valor Geral de Vendas em mais de 500 cidades brasileiras ao longo de 16 anos de atuação. Sempre atenta às principais mudanças do mercado, e prezando pela capacitação dos seus agentes, lançou, em 2019, a eBRAIN - uma plataforma exclusiva para cursos online voltados para o setor.

São Paulo | SP | Brazil
Reconhecida mundialmente como a melhor e maior consultoria imobiliária, a CBRE estabeleceu-se no Brasil em 1979 e constituiu uma das maiores plataformas de negócio do país e da América Latina. A empresa atua em todo território nacional através de departamentos especializados e equipados para proporcionar o melhor atendimento a todos os seus clientes. Dentro de uma política internacional agressiva, através de aquisições de várias empresas ao redor do mundo, a empresa expandiu extraordinariamente sua atuação para ocupantes e usuários de escritórios e de indústrias, tanto no Brasil como no exterior. A abrangência dos serviços oferecidos, o crescente volume de transações realizadas e a expertise adquirida durante seus 238 anos de existência no mundo proporcionam à CBRE um conhecimento diferenciado do mercado, permitindo identificar as melhores oportunidades e aconselhar seus clientes com excelência, sejam eles investidores, incorporadores, construtoras, ocupantes ou proprietários.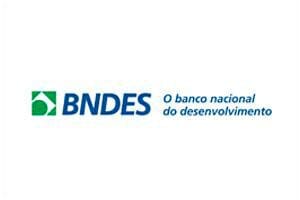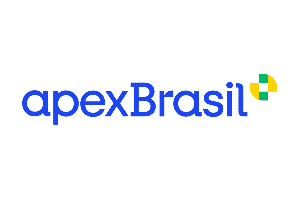 Brasilia | DF | Brazil
A Agência Brasileira de Promoção de Exportações e Investimentos (Apex- Brasil) atua para promover os produtos e serviços brasileiros no exterior e atrair investimentos estrangeiros para setores estratégicos da economia brasileira. A agência realiza ações diversi cadas de promoção comercial que visam promover as exportações e valorizar os produtos e serviços brasileiros no exterior. São exemplos dessas ações missões prospectivas e comerciais, rodadas de negócios, apoio à participação de empresas brasileiras em grandes feiras internacionais e visitas de compradores estrangeiros e formadores de opinião para conhecer a estrutura produtiva brasileira, entre outras plataformas de negócios que também têm por objetivo fortalecer a marca Brasil. A Apex-Brasil coordena os esforços de atração de investimentos estrangeiros diretos (IED) para o Brasil com foco em setores estratégicos ao desenvolvimento da competitividade das empresas brasileiras e do País.

SP | Brazil
A Terracotta Ventures é a primeira empresa de venture capital na América Latina focada em investimento em Construtechs e Proptechs.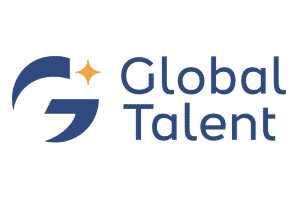 Brazil
A Global Talent é uma agência de recrutamento dedicada exclusivamente aos mercados do ramo Imobiliário e Infra-estrutura. Com know-how especializado nestes setores, a nossa missão é encontrar o verdadeiro talento que pode transformar a sua empresa.
Participantes Confirmados
This event is exclusive for GRI members.