Anubha
Director, IndiaGRI Club
With 13 years of experience, Anubha currently leads the Business Development strategy, New Members & Sponsors Acquisition, Content curation, Event production for the GRI India Real Estate Club. She also has experience in Sales Consulting for start-ups. She has sold high-value solutions across diverse Industries: Food & Facilities Management, Marketing & Advertising (Branded Alliances, Event Sponsorships, ATL & BTL activities), Database Services etc.
 A computer engineer to a strong sales professional - key traits leading this career journey have been a keen client need assessment aptitude, analytical approach, business & financial acumen, data-driven decision making, ability to learn fast and a persistent determination to help clients.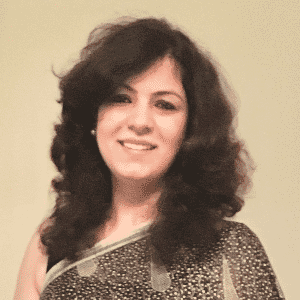 Tanya
Country Head, IndiaGRI Club
Meet our exclusive format.
GRI has no speakers, no presentations. Instead, you have a selection of closed-door discussions where everyone can participate. Much like a conversation in your own living room, the dynamic environment allows you to engage with your peers in an informal and collegial setting.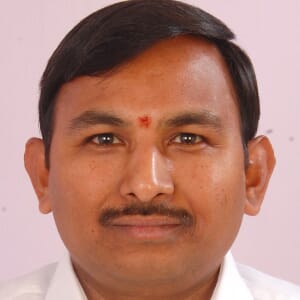 CFOMy Home Constructions
India
A.Srinivasa Rao is a CA (1992) and presently working as CFO with My Home Constructions Private Limited, Hyderabad (My Home), a leading Company in Residential & Commercial Construction and is part of My Home Group, Hyderabad with various other businesses such as Cement, Logistics, Education, Media etc., Srinivasa Rao, during his 28 years of working experience, associated with various industries including Electronics & Communications, Security Printing, Cement, Oil & Gas and currently into Construction. Experienced in raising Loans, managing taxation & treasury, implementation of SAP, part of Senior think tank of the Group in Strategic Business decisions and occasionally participates in seminars / workshops and writes articles.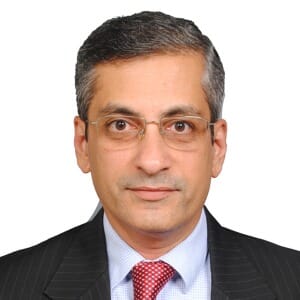 Head of Real Estate Strategy and Chief Investment OfficerIIFL AMC
India
Since mid-2012, Amar has led Xander's credit platform to a position where it has emerged as one of the few survivors in the high yield secured credit space in India. He brings with him over 25 years of investment banking, credit and consulting experience and has led several marquee M&A/PE transactions, IPOs and follow on equity offerings, as well as Project & Structured Finance transactions. From 2007 to early 2012, Amar headed the RE vertical of Kotak Investment Banking which raised over US$1.5 BB of equity for leading RE developers. He also led corporate restructuring and advisory assignments for leading RE and infrastructure groups. Earlier, Amar had worked for Lazard (Investment Banking), IL&FS (Project Finance) and PwC (Consulting).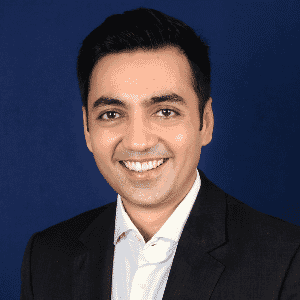 Business Head - West IndiaHines
India
Ankur Gupta is the Business Head for West India at Hines. Ankur joined Hines in 2020 as Director, Investments. Prior to Hines, Ankur spent 3 years at Tata Realty and Infrastructure Ltd. where he led business development and investment management efforts across West and South India, and 5 years at Shapoorji Pallonji Real Estate where he setup the $200M Joyville platform and made pan-India investments in residential assets. Ankur has also spent 6 years across Caterpillar Inc. and real estate tech startups in operations management and business development roles. Ankur completed his BE in Mechanical Engineering from Anna University, Chennai and his Post Graduate Program in Management from Indian School of Business.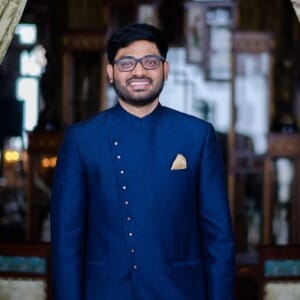 Head of Investor RelationsAliens Group
India
Arvind Kalyan is currently leading the Investor Relations Division at Aliens Group. He has experience in the financial services sector across Investment Management, Equity Research and Investment Banking. In his most recent stint at an Irish Hedge Fund, Arvind had an opportunity to explore potential investment opportunities in the Greek Banking and Chinese Solar Sectors. As an Investment Banker, he aided startups in Gaming, SaaS, EdTech, Consumer Fashion & Logistics sectors raise funds from VCs & PEs. As an equity research analyst, he worked on various research reports in the medical devices sector for investment banks based out of the US. Arvind is a CFA and FRM charter holder. He is also an IIT Madras & IIM Lucknow alumnus. Executive DirectorKotak Investment Advisors
India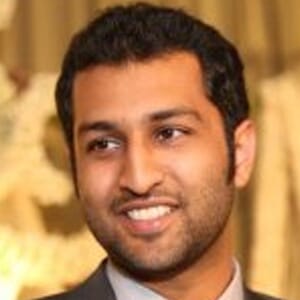 Managing DirectorGAR Corp.
India
Mr. G. Abhinav Ram Reddy is the Managing Director of GAR Corporation Pvt. Ltd, a leading Hyderabad based owner of commercial office parks. Mr. Reddy is presently managing and developing various companies that are engaged in commercial real estate asset creation. Mr. Reddy has also been instrumental in creating long-term partnerships with several MNC's linked to the infrastructure facilities for IT & ITES companies. GAR is currently on track to create an asset base of 12 million square feet in the Office Parks segment by 2020.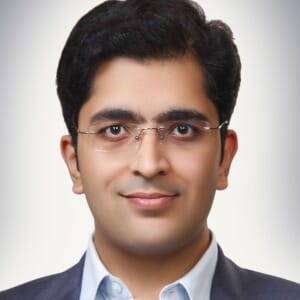 PrincipalGodrej Fund Management
India
Real Estate Private Equity professional with 11 years+ experience.

Responsible for Investments, Product Development and Strategic Initiatives at Godrej Fund Management.

Deal experience across real estate product lifecycle, asset classes, capital and transaction structures on a pan India basis.

Earlier, led Investments, Asset Management, Investor Reporting and Divestitures at Rising Straits Capital.

Previously, as part of Tata Administrative Services (TAS), Tata Group's leadership development program, worked across multiple Functions, Industries and Geographies.

MBA (Finance, Strategy) @ FMS, University of Delhi; B Engg. @ NSIT, University of Delhi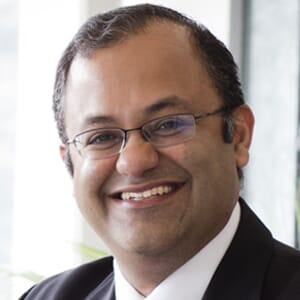 Head - Family OfficeGokaldas Lifestyle
India
Mr. Rupani spearheads Gokaldas Lifestyle, a real estate development company focused on luxury projects.  Additionally, as the CIO of the Dinesh Hinduja Family Office, he oversees investments across all asset classes for the group: real estate, stocks, bonds, structured products, private equity and venture capital.  Prior to joining the Gokaldas Group, Mr. Rupani was part of the investment team at India Value Fund, a USD 1.8 Billion private equity fund in Mumbai.  During his professional career, Mr. Rupani has lived and worked across the globe and has spent several years with The Royal Bank of Canada Capital Markets Group as an investment banker in their San Francisco office.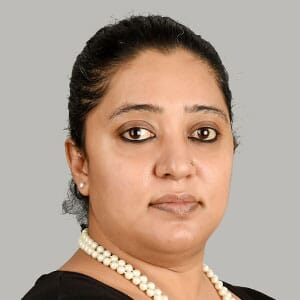 AVP – Marketing and LeasingTaurus Investment
India
Krithika Nachaya is responsible for Marketing and Leasing initiatives of Taurus properties in India. She brings to Taurus 15 years of experience within the Indian Real Estate Industry, working with brands like the Four Seasons Private Residences, ASK Wealth management and JLL. Krithika has an accredited certification from The Real Estate Management Institute (REMI).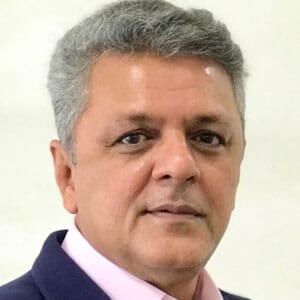 Managing DirectorRaycon
India
Nilesh Parekh is the Founder and Managing Director of Raycon Group based out of Mumbai, India. Raycon Group operates across India, Middle East and Germany having global partners including a joint venture with a multibillion dollar German Group – having interest in Shipping, Venture Fund and Real Estate Investment and Development. Mr Parekh is a graduate in Law and a post graduate in business management having more than thirty years of experience in real estate. He has given various presentations on the industry including one at Stanford University-India Conference.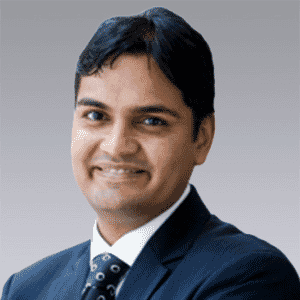 MD - Capital Markets & Investment ServicesColliers
India
Piyush is responsible for developing Capital Markets Business in India. Piyush is leading the Client acquisition, developing institutional relationships with Indian and Global Funds, Sovereign Funds, Banks, NBFCs, AIFs for Capital Markets Business. With close to 19 years of experience, Piyush is an industry veteran with proven expertise in real estate investments, asset management and exit strategy, deployment and business development. With experience of investing of US$ 2 billion, Piyush is leading Colliers' Capital Markets business in India and strengthens the market position of the organization with a clear focus on servicing our clients across the spectrum. Piyush has joined Colliers from Piramal Capital.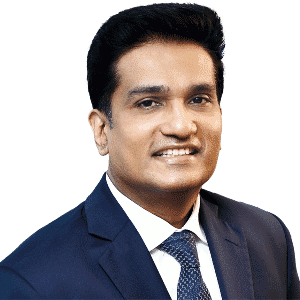 CEO-India & MD-Market Development, AsiaColliers
India
With a diverse experience of over 24 years, Ramesh's career has been focused on driving transformational change & delivering real estate solutions to domestic and multinational owners, investors and occupiers across India & South Asia. As the Chief Executive Officer, India & Managing Director, Market Development, Asia of Colliers, he is responsible for the overall direction, strategy & growth of the India's business. His key responsibilities include driving long-term sustainable and profitable growth for the company along with developing company's short-term and long-term strategy. Ramesh also drives business development and key relationship management across Asia to expand our client base and identify new service lines & opportunities.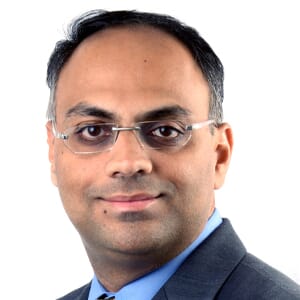 Head Commercial LeasingL&T Realty
India
Mr. Ravi Ahuja is Head – Commercial Leasing at L&T Realty. The commercial leasing is a Strategic Business Group within L&T comprising of office and retail developments across the country. Mr. Ahuja is well networked in the real estate industry and brings with him a rich experience of over 23 years. This includes senior leadership roles in handling multi-disciplinary transactions & advisory for occupiers, investors, corporates, top developers and Government encompassing primary asset classes of office, residential, industrial / warehousing and land. He is passionate about residential markets and has domain expertise in office leasing, land and investment sales.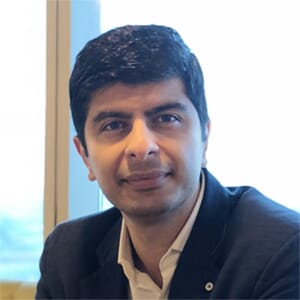 Founder & CEODextrus
India
After schooling in UK, Robin earned Bachelor of Science in Architecture & Master of Architecture from University of Michigan,Ann Arbor. He worked in diverse projects spanning theatre set design & heritage hotels with boutique architecture firm Kay Ngee Tan Architects (Singapore); then joined the award-winning team at Serie Architects as Senior Architect in Mumbai. Here,he acquired the unique skill of managing contextual & spatial logic with unique formal expression. He led several residential & commercial projects incl. schools, hotels & sports facilities.Recognizing the need to provide professionals with a work space offering all the finesse of a top-notch office with none of the fuss involved in maintaining it, he founded Dextrus in 2018.
This eMeeting is exclusive
for Premium members
This event is exclusive for GRI members.