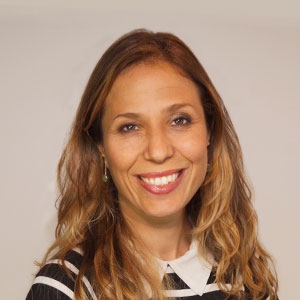 Fulvia
Head of Italy and Hospitality EuropeGRI Club
Fulvia is a Senior Director at GRI, with direct responsibility to lead GRI's activities in Italy, and the GRI Hospitality Club on a Pan-European level. She joined GRI in 2014 to launch the GRI business in Italy while helping to strengthen GRI's portfolio in Sub Saharan African markets. She has over 18 years of experience in b2b event production and brand marketing. Prior to joining GRI, she was Director at Fiera Milano Media for many years, and brand consultant for Italian start-ups in London. Fulvia is Executive MBA from MIP Politecnico di Milano (2012) and M.Sc. in Business & Corporate Communications, University of Siena, Italy.
Davide
Managing DirectorRisanamento
Born in 1962, he graduated in Civil Engineering in 1988. Since 2009, he is Managing Director of Risanamento S.p.A. He was CEO of Immobiliare Cascina Rubina owning Sesto Project designed by Renzo Piano for 963.500 sqm and is still CEO of all the subsidiaries of the Group. He sold assets for € 4.0 billion: Paris properties' portfolio for €1,5 billion, a prestigious building in New York for €0,4 billion and other Italian assets. He is managing the mixed-use Development Project in Milan - 440,000 sqm to be built. Previously, he headed the Real Estate Development by IPI (Fiat Group), being Director of the subsidiaries. Until 2000, he worked for a Construction Company, dealing with the construction of infrastructures in Europe.
Pierfrancesco
Deputy Mayor for Urban PlanningMunicipality of Milan
Maran graduated in Political Science and has worked as a consultant. He was Councillor in the 3rd administrative area of Milan for 7 years. In 2006 he became City Councillor of Milan. At the time of the 2011 election, he was the 2nd most voted candidate of the Partito Democratico and the youngest member of the Mayor Giuliano Pisapia's Council, covering the position of the Deputy Mayor for Mobility, Environment, Subways, Public water & Energy. In 2016 elections, he has been again the 2nd most voted candidate of the Partito Democratico and he is currently the Deputy Mayor for Urban Planning, Green Areas & Agriculture. He's working on the plan to revitalize seven disused rail yards in Milan and on the valorization of green spaces in the city