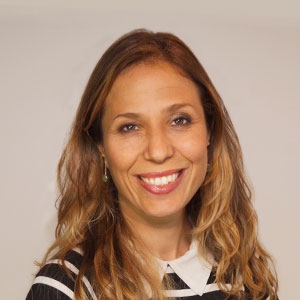 Fulvia
Head of Italy and Hospitality EuropeGRI Club
Fulvia is a Senior Director at GRI, with direct responsibility to lead GRI's activities in Italy, and the GRI Hospitality Club on a Pan-European level. She joined GRI in 2014 to launch the GRI business in Italy while helping to strengthen GRI's portfolio in Sub Saharan African markets. She has over 18 years of experience in b2b event production and brand marketing. Prior to joining GRI, she was Director at Fiera Milano Media for many years, and brand consultant for Italian start-ups in London. Fulvia is Executive MBA from MIP Politecnico di Milano (2012) and M.Sc. in Business & Corporate Communications, University of Siena, Italy.
Davide Albertini Petroni
Managing Director
Risanamento
Davide
Managing DirectorRisanamento
Since 2009 he is Managing Director of Risanamento S.p.A, a property and development Company with €1 bln of assets under management. He was CEO of Immobiliare Cascina Rubina owning Sesto Project designed by Renzo Piano for 963.500 sqm and is still CEO of all the subsidiaries of the Group. He sold assets for € 3.0 billion: Paris properties' portfolio for €1,5 billion, a prestigious building in New York for €0,4 billion and other Italian assets. He is also the CEO of Milano Santa Giulia Spa, owner of Milano Santa Giulia mixed-use Development Project in Milan - 440,000 sqm to be built. Previously, he headed the Real Estate Development by IPI (Fiat Group), being Director of the subsidiaries.
Membership is by invitation and reserved exclusively for investors, lenders and developers*.
Qualified individuals (C / Director Level) that believe they could benefit from being part of such a global community are welcome to further details.
If you wish to find out on how to become a club member get in touch with Fulvia D'ippolito
Meet our exclusive format.
GRI has no speakers, no presentations. Instead, you have a selection of closed-door discussions where everyone can participate.
Much like a conversation in your own living room, the dynamic environment allows you to engage with your peers in an informal and collegial setting.