Lunes, 25 de abril
08:30 - 11:30 | Lima Time (GMT-5)
Hazte miembro y participa en nuestras reuniones exclusivas.
Los líderes candidatos serán validados por nuestro equipo, que entrará en contacto con mayor información sobre el club. Como miembro de GRI, tendrás acceso a nuestra comunidad global, lo que te permitirá conectarte con más de 10.000 ejecutivos y participar en nuestros eventos.
Successful registration
Credit: Markus Mainka / Shutterstock
PROJECT LEADER
Geancarlo

Garcia
Business Executive, Andean Region
GRI Club
Javier

Duerto
Director, Andean Countries
GRI Club

Business Executive, Andean RegionGRI Club
Peru

Director, Andean CountriesGRI Club
Colombia
Graduated in Business Administration from Universidad Tecnologica del Centro. With a Master's Degree in Marketing Management and Development of International Markets from EAE Business School in Spain. Experience development markets sales business in Latam. Responsible for the RE Club as Director of Andean Countries (Colombia, Chile and Peru). Focused on developing relationships among entrepreneurs in the real estate market.
Con el Nuevo Jorge Chávez, Lima Airport Partners desarrollará una gran ciudad aeropuerto de Sudamérica. Será una plataforma de intercambio comercial que posicionará al Perú como un importante centro de conexión internacional.

¿Qué obras incluye la ampliación del Aeropuerto? ¿Qué oportunidades se abren para inversionistas y desarrolladores inmobiliarios? ¿Qué formas contractuales pueden abordarse? ¿Cuáles son los siguientes pasos?

Los miembros de GRI Club serán recibidos por las autoridades del aeropuerto y directivos del área inmobiliaria para conocer el proyecto, visitar la infraestructura, los espacios disponibles y conversar sobre las oportunidades de negocios potenciales a explotar.

Este Club Meeting será el 25 de abril y será cerrado a miembros del club.
Lima Airport City
Visita Guiada y oportunidades de negocios
Conoce nuestro formato exclusivo
GRI no tiene panelistas o presentaciones. En cambio existe una serie de discusiones exclusivas a puertas cerradas donde todos participan.
Como una conversación en tu propia sala de estar, la atmósfera es dinámica y permite que interactúe con sus pares en un ambiente informal y calificado.
Sé patrocinador.
Contacta a nuestro equipo y conoce las oportunidades de exposición que mejor se adapten a tu estrategia comercial
Oportunidades de patrocinio
Successful registration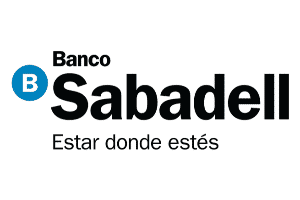 Ciudad de México | CMX | Mexico
Banco Sabadell es el cuarto grupo bancario privado español, integrado por diferentes bancos, marcas, sociedades filiales y sociedades participadas que abarcan todos los ámbitos del negocio financiero bajo un denominador común: profesionalidad y calidad. Un equipo dotado de los recursos tecnológicos y comerciales más modernos, y una organización multimarca y multicanal enfocada al cliente permiten a Banco Sabadell ocupar una destacada posición en el mercado en banca personal y de empresas.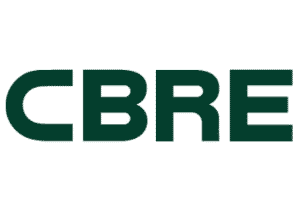 Ciudad de México | CMX | Mexico
Real Estate Consultancy specialized in providing solutions to investors developers occupiers and owners in all business lines.

Mc Lean | VA | USA
Back in 1993, when Founder, Chairman, and CEO Bob Faith set out to build Greystar, he saw a highly fragmented multifamily industry that was more focused on assets than people. He envisioned the need for an industry leader, a blue-chip company that operated with the highest integrity and character in delivering world-class services to residents, property owners and investors in multifamily real estate. He said, "Why not us? Let's go be that company." With a winning strategy and a focus on people, Greystar set out to meet that need -- guided by the mission of enriching the lives of those we touch by doing things the right way. Greystar has learned what's important to people when it comes to a place to call home and the services that enhance the living experience. And that's why we put our heart and soul into providing beautiful living environments.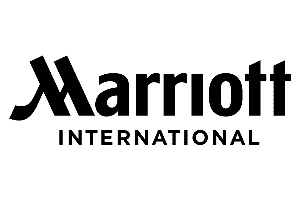 Miami | FL | USA
Hospitality sector with presence worldwide (4,000+ Hotels) & 18 brands, from luxury to select service.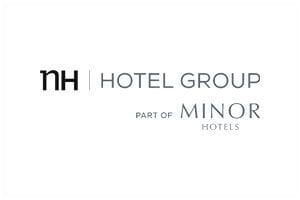 Bogotá | Colombia
NH Hotel Group part of Minor Hotels is an international hotel owner, trusted operator and investor, with a multi-national portfolio of over 530 properties. Through our Anantara, Avani, Elewana, Oaks, NH Hotels, NH Collection, nhow and TIVOLI properties, Minor Hotels operates in 50+ countries across Asia Pacific, the Middle East, Africa, the Indian Ocean, Europe and South America. Our excellence in achieving higher margins set us apart in the hotel industry (average>40% GOP Margin).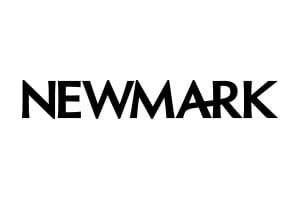 Ciudad de México, DF | Mexico
Newmark es una de las firmas de asesoría inmobiliaria comercial líder en el mundo. Con raíces que se remontan a 1929, nuestra sólida base nos convierte en uno de los nombres más confiables de la industria. Newmark se enorgullece de brindar el más alto nivel de servicio a nuestros clientes para satisfacer sus necesidades y superar sus expectativas. La plataforma de servicios de Newmark ofrece a los clientes una solución de fuente única para cada fase de la propiedad u ocupación de una propiedad.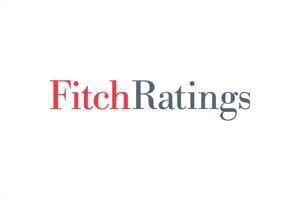 New York | NY | USA
Fitch Ratings es un líder en la provisión de calificaciones, comentarios e investigación crediticios. Dedicada a brindar valor más allá de la calificación, por medio de opiniones crediticias independientes y prospectivas, Fitch Ratings ofrece perspectivas globales basadas en su experiencia sólida en el mercado local y conocimiento del mercado crediticio. Fitch Group es un líder global en servicios de información financiera, con operaciones en más de 30 países. Fitch Group está compuesto por: Fitch Ratings, Fitch Solutions y Fitch Learning. Con oficinas centrales en Londres y Nueva York, Fitch Group es propiedad de Hearst.
This event is exclusive for GRI members.