Submit your interest
Our team will get in touch with you soon
93%
of 2019 participants recommend
400+ of Latin America's most important real estate investors and developers gather in NYC to discuss the challenges and future opportunities in the region, face to face. No panels or expos.
In-depth Industry Knowledge
Two-days of specialized open discussions among C-level executives covering topics such as:
Investment and Development Trends
Country-Specific Challenges and Opportunities
Technology and Sustainability
Networking made easy
The program is designed to facilitate relationship-building among participants through dialogue and personalized networking opportunities.
Gathers top decision-makers from residential, hospitality, office, retail, industrial and financial sectors.
Find the perfect opportunity and partner
Whether you are looking for capital, projects, developers or guidance, GRI Club brings leading players from Mexico, Brazil, Colombia, Peru, Chile, Argentina, Canada, US, Central America and the Caribbean.
Meet our exclusive format
GRI has no speakers, no presentations. Instead, you have a selection of closed-door discussions where everyone can participate. Much like a conversation in your own living room, the dynamic environment allows you to engage with your peers in an informal and collegial setting.
Get in Touch
* Required fields
Successful registration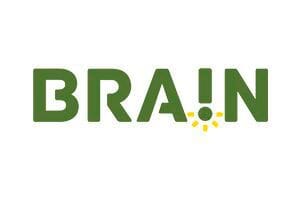 Curitiba | Brazil
BRAIN is a company of intelligence, research and market studies in Real Estate. Brain develops quantitative, qualitative researches, product tests, vocational studies and competitive analysis, with its own methodology throughout Brazil.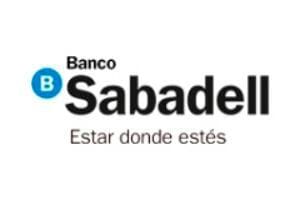 Ciudad de México | CMX | Mexico
Banco Sabadell is Spain's fourth largest private banking group, which is comprised of different banks, brands, subsidiaries and part-owned companies covering all areas of the financial business sector under a common denominator: professional performance and quality. A young, highly-qualified team, with the most modern, up-to-date technological and commercial resources and a multi-brand, multi-channel organisation focusing on the client enable Banco Sabadell to occupy an outstanding position in the personal and business banking markets.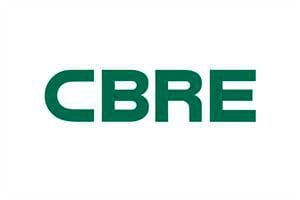 Ciudad de México | CMX | Mexico
Real Estate Consultancy specialized in providing solutions to investors developers occupiers and owners in all business lines.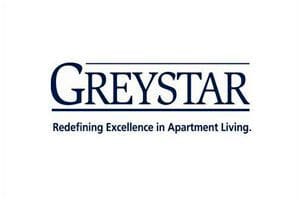 Mc Lean | VA | USA
Back in 1993, when Founder, Chairman, and CEO Bob Faith set out to build Greystar, he saw a highly fragmented multifamily industry that was more focused on assets than people. He envisioned the need for an industry leader, a blue-chip company that operated with the highest integrity and character in delivering world-class services to residents, property owners and investors in multifamily real estate. He said, "Why not us? Let's go be that company." With a winning strategy and a focus on people, Greystar set out to meet that need -- guided by the mission of enriching the lives of those we touch by doing things the right way. Greystar has learned what's important to people when it comes to a place to call home and the services that enhance the living experience. And that's why we put our heart and soul into providing beautiful living environments.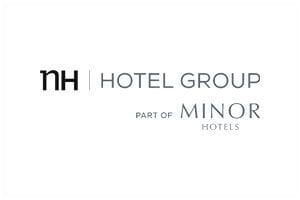 Bogotá | Colombia
The NH story is one of growth, growth in establishments, quality and prestige over its 40-year track record. Today it is a benchmark operator of city hotels in Europe and Latin America.

Ciudad de México, DF | Mexico
Newmark Knight Frank (NKF) is one of the world's leading commercial real estate advisory firms. With roots dating back to 1929, our strong foundation makes us one of the most trusted names in the industry. NKF prides itself on delivering the highest level of service to our clients to meet their needs and exceed their expectations. NKF's fully integrated platform of services provides clients with a single-source solution for every phase of owning or occupying a property. We service prominent multinational corporations and institutional investors across the globe as well as owners, occupiers and developers of real estate. Additionally, as a leader in real estate technology, we utilize the most high-tech tools in the industry along with our deep bench of knowledge, data and research to optimize businesses and properties.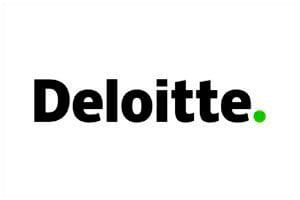 Mexico City | CMX | Mexico
Deloitte is one of the world's leading firms, delivering outstanding management, consulting and advisory services in 154 countries, to more than one-half of the largest companies listed in Fortune Global 500, as well as public enterprises and institutions, locally important clients and fast-growing multinational companies. Deloitte is committed to driving economic growth and supporting a sustainable society. Using the Deloitte Network's insights to handling challenges and opportunities is the gateway to achieving individual growth, business success and to creating a prosperous society. Deloitte has an infrastructure and capital projects team that provides a wide range of services throughout the asset lifecycle, combining global best practices from their experience on the world's largest and most complex projects to help clients to maximize the value of their investment. We advise public and private sector projects commissioners, as well as both sides of a public-private partnership.

Ontario | Ontario | Canada
S2E is a canadian company established in 2006 in Waterloo, Ontario. We specialize in developing sustainable solutions and projects with a positive environmental impact, with a focus on the development of real state Smart Communities and Microutilities energy solutions.

MEX | Mexico
SiiLA Mexico's mission is to provide market intelligence of the commercial real estate sector with the highest quality standards. SiiLA Mexico is a cloud-based platform backed by the best technology, reliable methodology and advanced statistics. This has successfully positioned us in Latin America as a provider of objective data and specialized consulting that allows our clients to make informed decisions.
Book your stay at the Sheraton New York Times Square Hotel with reduced rates!
Access the website: CLICK HERE
Once you've registered for the event, get in touch with GRI Club or with the Sheraton Hotel for your promotional stay.
Address:
Sheraton New York Times Square
811 Seventh Avenue New York,
NY 10019, US
Any doubts?
Get in touch with the Sheraton Hotel
Phone:
+1 212-581-1000
Get in touch with the GRI Club staff
[email protected]
*Valid for dates from November 16 to 21. Only for those who registered for the event