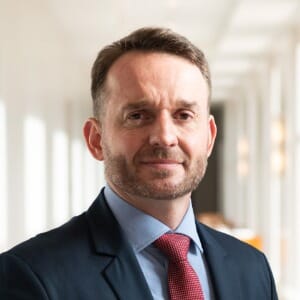 Leonardo Di Mauro
Leonardo Di Mauro
Partner | Head of Real Estate LatAm
GRI Club
+55 19 9 9369 6733
+44 20 7121 5060
Leonardo Di Mauro é Sócio e Head do setor de Real Estate para LATAM, respondendo pela atuação do GRI Club em toda região. Começou sua carreira no CPqD onde atuou por quinze anos, finalizando sua trajetória nesta empresa como diretor comercial do setor de telecomunicações com forte atuação em países como Argentina, Brasil, Colômbia, Chile, México e Uruguai. É graduado em Engenharia Civil pela Escola de Engenharia de Lins, com MBA Executivo pela FGV e pós-graduado em Gestão de Projetos pela Universidade São Francisco.
What will you find at the Latin America GRI Real Estate 2022?
More than 300 real estate leaders from USA, Canada, Central America, Brazil, Mexico,
Colombia, Peru, Chile, Argentina, and other Latin American countries.
High-level networking
with C-level executives
Investors • Banks • Funds • Developers • Asset Managers • Hotel Chains • Operators • Market Specialists • REITs
Business
opportunities
In an informal and intimate environment, the GRI format is designed specifically to find synergic opportunities and foster deep, productive and lasting business relationships.
More than 20
discussion rooms
Investment • Residential • Offices • Hospitality • Retail • Industrial and Logistics • Financing • Mixed Use • M&As • JVs • Proptech • ESG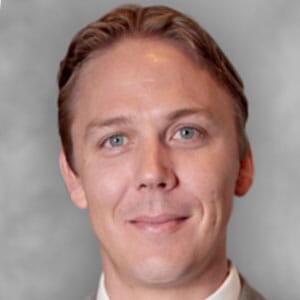 Managing Director-Capital Advisors, LatAmCBRE
USA
Tim Gifford is the Head of CBRE's Investment Banking Business for Latin America, CBRE Capital Advisors Latin America, focusing on complex cross-border investment advisory services throughout Latin America. Mr. Gifford advises institutional investors on mergers and acquisitions, dispositions, and financing of commercial real estate throughout Latin America. Working closely with CBRE office locations in Latin America, he provides clients seamless capital markets advisory service. Mr. Gifford has more than 20 years of experience in commercial real estate and investment banking business in various Latin American and Caribbean markets.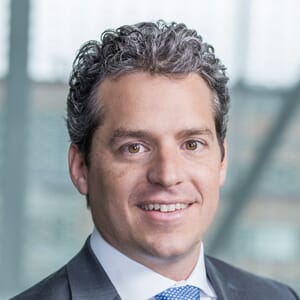 Managing Director - Head of LatAmIvanhoé Cambridge
Brazil
As the leader of the Latin America team, Adriano Mantesso is responsible for making RE investments locally, developing asset-management strategies and overseeing strategic partnerships for the region. Mr. Mantesso has extensive experience in the industry. Before joining Ivanhoé Cambridge in 2017, he worked for five years at the investment bank BTG Pactual, where he became Partner and Head of Income Producing Properties (RE), managing what was then the largest local REIT. From 2005 to 2012, he worked for Brazilian Capital, managing private and public RE investment funds.

Regional VPMarriott International
USA
Mr. Acevedo is currently a Vice President of the Caribbean and Latin America Region of International Lodging Development of Marriott International. Prior to join Development, Mr. Acevedo was Manager in the Development Finance Department, Global Finance of Marriott International. He was also an associate at Crown Capital Latin America, a Private Equity Investment Fund based in New York. Previously he was a Project Leader at Promotora Cancun sunset Clubs in Mexico. Prior to this he worked as a consultant with GTT Proyectos in their Mexico City office. Mr. Acevedo holds a B.S. in Mechanical Engineering from Universidad Iberoamericana in Mexico City and an MBA from Georgetown University in Washington D.C.

CEOPionero Grupo Inmobiliario
Peru
Fernando Ibárcena is the CEO and Founder of Pionero Grupo Inmobiliario, a Peruvian Real Estate Developer whose core business is the development of residential for sale and mixed use rental projects. His previous working experience was developed in Europe in the plastics blowmoulding, mineral water and banking industries. Mr. Ibárcena has a Civil Engineering degree from Pontificia Universidad Católica del Perú and a MBA form IESE, Barcelona, Spain.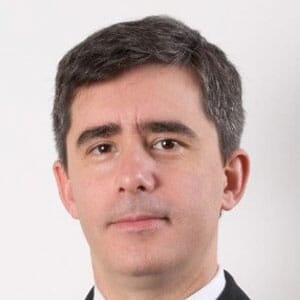 CEOHomie
Mexico
CEO of Homie.mx and Metro Buildings. Homie.mx is the largest digital platform for rental and management of apartments in Mexico. Pioneer in the "apartments for rent" field, has acquired, developed and/or managed 20+ multifamily buildings in Mexico City, Monterrey, Buenos Aires, Santiago, Lima, Bogota, Medellin and New York City. Three decades of real estate investment experience in the region. Previously Chief Investment Officer for Latin America at Prudential. He closed over 300 transactions representing more than US$8 billion in total investments. Current president of the Asociación de Vivienda en Renta de Mexico. MSRED grad from Columbia, and teaches Real Estate Finance at NYU Schack.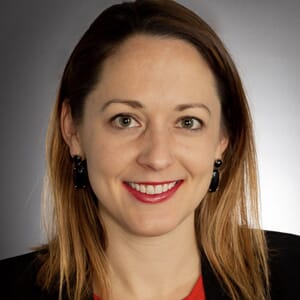 Managing Director - Tango by GreystarGreystar
Mexico
Joanna Frazier is the Managing Director of Operations for Greystar Mexico. She joined Greystar in 2013 to oversee the multifamily portfolio in Mexico City, Monterrey, Cancun, and Guadalajara. She is responsible for the strategy and execution of operational assets; supporting capital partnerships with market expertise; and oversight across business lines. She holds an MBA from Chicago Booth School of Business and a BBA and BA from the University of Georgia. Prior to Greystar Ms. Frazier worked as a management consultant at Bain & Co. in Mexico City.

Managing Director - MexicoIvanhoé Cambridge
Mexico
Jorge has extensive experience in the real estate industry and more specifically in the management of real estate funds in Mexico. Prior to joining Ivanhoé Cambridge, he worked for PGIM Real Estate (Prudential), a real estate private equity firm where he was Head of Transactions for Mexico. Before that, Jorge was a Senior Director at Tishman Speyer and also worked for real estate development and investment firms Tresalia Capital, Apollo Real Estate and AMB Property Corporation (now Prologis). Jorge holds an MBA from Wharton School of Business and a Bachelor's Degree in Economics from Instituto Tecnológico Autónomo de Mexico (ITAM). He speaks fluent English and Spanish.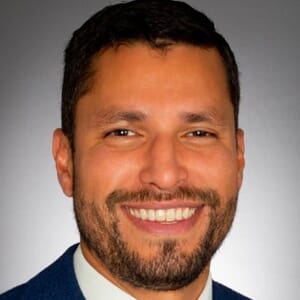 Senior DirectorGreystar
Mexico
Ricardo Amack is the senior director of Investments and Development for Greystar Mexico. He leads all aspects of the investment and development process for the Mexico market, including sourcing, underwriting, and execution of deals, as well as managing relationships with capital and development partners. Ricardo has an MBA with concentrations in Real Estate and Finance from the Kellogg School of Management at Northwestern, and a B.S. in Finance and Accounting from Syracuse University. Ricardo is a dual citizen of Costa Rica and USA.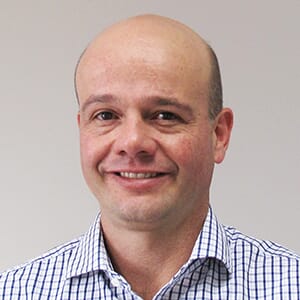 CEOMIRA
Mexico
Roberto Pulido se unió a MIRA en 2008 como Asociado de Inversiones. En esta posición, el Sr. Pulido fue responsable del análisis financiero, underwriting, y análisis del mercado de diversas inversiones potenciales de MIRA, de igual forma participó en el proceso de colocación y negociación de inversiones cerradas por el grupo. En este rol, el Sr. Pulido fue responsable de cerrar transacciones por un valor de EU$250 millones. De 2012 a enero del 2015 fue director del proyecto Nuevo Sur (Monterrey) en donde fue responsable del diseño, construcción, desarrollo, ventas y mercadotecnia del mismo.

Co-Founder and COOHasta Capital
USA
Rodrigo is Co-Founder and Chief Operating Officer of HASTA Capital. Prior to founding HASTA, Rodrigo was Managing Director for Greystar Real Estate Partners in Latin America, where he was responsible for all of Greystar's business activities in the region, including the company's Investment, Development, and Property Management divisions. Rodrigo graduated Magna Cum Laude with a Bachelor of Civil Engineering from The Cooper Union in New York and received an MBA with Distinction from the Harvard Business School. Rodrigo is a Founding Member of the Board of Directors of the Asociacion de Vivienda en Renta, A.C. (AVER), and a member of the National Multifamily Housing Council (NMHC).
This eMeeting is exclusive
for Premium members