Edoardo
Club ManagerGRI Club
I'm managing the GRI Real Estate Club Italia between London and Milan. I joined GRI as Account Manager after 3 years in the management and strategic communication fields spanning between multinational and startup environments in France, Italy and UK. Graduated in Business & Economics at Alma Mater Studiorum in Bologna, Italy.
Some of the past edition participants

Alessandro
Managing DirectorCastlelake
United Kingdom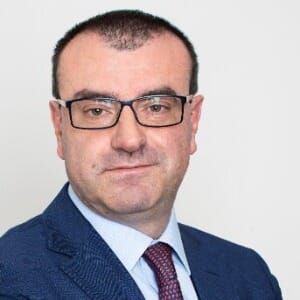 Alessio
MD, Head of RE ItalyEQT Partners
Italy
Alessio Lucentini joined EQT Partners in September 2019. Prior to joining EQT Partners, Alessio was Country Team Head and Managing Director of AXA Real Estate Investment Managers in Italy. Alessio was responsible for managing the Italian office and investments in the Italian market, increasing the portfolio and covering all asset classes, Prior to that Alessio held asset management and financial analyst positions at AIG/Lincoln and American JV, developing multi-classes real-estate projects. Alessio started his real estate career at Cushman & Wakefield in the valuation team, analysing single assets and portfolios in all Italian territory. Alessio holds a B.Sc in Economics from the University "La Sapienza" of Rome, Italy.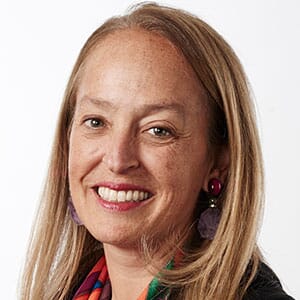 Audrey
Head of FundraisingKennedy Wilson
United Kingdom
Audrey Klein is the Head of Fundraising for Kennedy Wilson Europe. Prior to this she held Head of Fundraising roles at several firms but is best known for starting the European business out of London for the Park Hill Real Estate Group, a Division of Blackstone, which she ran for 9 yrs. Prior to joining Park Hill, she ran her own business for 5 yrs marketing alternative asset funds across all asset classes including private equity, real estate and hedge funds to European investors comprised of pension funds, banks, family offices and high net worth individuals. She is a graduate of Northwestern University's Kellogg School of business where she received an MBA, and is also a graduate of Emory University with a degree in Economics.

Daniel
ChairmanFirst Atlantic Real Estate
Italy
Daniel Buaron is Chairman of First Atlantic Real Estate (FARE), re-founded by him in 2014, two years after the sale of FARE Group to the DeAgostini Group. In fact FARE Group was founded by Daniel in 1998 and was the Italian operating partner of Goldman Sachs' Whitehall Funds until 2007. In 2005, he founded FARE SGR which became the leading Italian RE fund management firm after the merger with FIMIT SGR (2011) with over 10 billion of AuM. Prior experiences include being Founder, CEO and Vice Chairman of Tradital S.p.A. and CEO of Metropolis S.p.A.. Mr. Buaron began his career with JP Morgan. He graduated with a business degree from Università Bocconi and received his MBA from Harvard Business School in 1976.

Davide
Managing DirectorRisanamento
Italy
Since 2009 he is Managing Director of Risanamento S.p.A, a property and development Company with €1 bln of assets under management. He was CEO of Immobiliare Cascina Rubina owning Sesto Project designed by Renzo Piano for 963.500 sqm and is still CEO of all the subsidiaries of the Group. He sold assets for € 3.0 billion: Paris properties' portfolio for €1,5 billion, a prestigious building in New York for €0,4 billion and other Italian assets. He is also the CEO of Milano Santa Giulia Spa, owner of Milano Santa Giulia mixed-use Development Project in Milan - 440,000 sqm to be built. Previously, he headed the Real Estate Development by IPI (Fiat Group), being Director of the subsidiaries.

Donato
Country Head ItalyAllianz Real Estate
Italy
Donato Saponara is Head of Italy for Allianz Real Estate. He is responsible for a multibillion euro portfolio owned by Allianz Investors. Donato leads several Boards and Advisory Committees for Allianz in Italy and is sitting in Senior Management Committees of Allianz RE for the West Europe Region. He joined Allianz in 2014 as Head of Asset Management before being appointed as Head of Transactions. He has been responsible for more than EUR 1bn transactions and led more than EUR 300 million of capex on repositioning projects within the Allianz portfolio. Prior to joining Allianz, Donato spent 14 years in Morgan Stanley acting as a Director co-heading the Italian investment team, leading major acquisition, sale and refinancing transactions.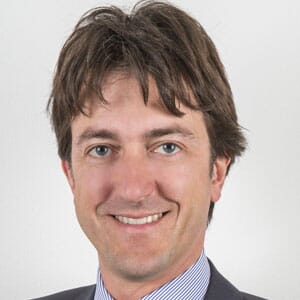 Federico
MD & Head of Asset Management for EuropeStarwood Capital Group
United Kingdom
Federico Bianchi is a Managing Director & Head of Asset Management at Starwood Capital Europe, based in London and responsible for the management of the European assets. Prior to joining Starwood, Federico was a Principal, Asset Management at GreenOak Real Estate (London), where he worked for 4 years with a specific focus on Spain and Italy. Previously, Federico was Italian Country Manager and a Member of the European Board of ISG; at that time he also joined the Executive Committee of ULI in Italy. Prior to that, he served as a Director of Asset Management at Condotte Real Estate and a Director at Tishman Speyer Properties, where he was overseeing deals and projects for a combined value of more than € 1.5 Bn.

Francesco
PartnerInvel Real Estate
United Kingdom
Francesco Molinari is responsible for acquisitions in Italy. He joined Invel in September 2014 and has 8 years of experience in private equity real estate. Prior to Invel, Francesco was an Associate Director at The Carlyle Group were he focused on the acquisition of opportunistic real estate deals, and closed transactions exceeding €600m, among which were portfolio deals, mixed-use properties, and corporate real estate transactions. Prior to joining Carlyle, Mr. Molinari was an Auditor for PwC in Milan. He received his degree in finance from Bocconi University in Milan, with a dissertation focused on industrial real estate developments.

Gabriele
COO and CIOAedes SIIQ
Italy
Gabriele has a degree in Business Administration at Bocconi University of Milan, with 20 years of experience in listed companies & international organizations, is responsible for Investment&Asset Management, Investment&Development Management, Property&Facility Management, Leasing and Legal Real Estate. He has gained 10+ years' experience in administration & finance, as CFO of Aedes Siiq S.p.A. He has managed many strategic assets, including the operation in 2014 with the restructuring of debt for 450 million euros and capital increases in four tranches for 240 million, financing operations more than 4 billion euros of investment 8 divestment transactions for more than € 1 billion Gabriele
ChairmanTrophaeum Asset Partners
United Kingdom
Mr Cerrone has a successful track record and extensive experience in the seeding, financing and restructuring of the micro-cap biotechnology companies on an international level. He is one of the most active biotechnology investors in Italy and has floated seven of his companies in the US and one on the London Stock Exchange. In addition to his activities in the financial and biotechnology sectors, Mr Cerrone has built, over the course of the past two decades, a considerable portfolio of trophy properties in Europe and the West Indies, the overall value of which exceeds US$ 1.2 billion. The real estate portfolio mostly comprises of retail luxury properties in in the luxury districts of London, Milan, Monaco and Paris.

Gabriele
Head of NPL StrategyAlgebris Investments
United Kingdom
Gabriele joined Algebris in 2015 and currently is Head of NPL Strategy. Prior to joining Algebris, Gabriele had been a portfolio manager responsible for due diligence since 2009 for FARE NPL, a leading Italian NPL management firm with over €1.3bn assets under management. Between 2007 and 2009, he worked for Pirelli Real Estate SpA reviewing the performance of four different portfolios with assets totaling €5bn and participating in the due diligence for €1bn of investments in equity and distressed assets. Gabriele began his career at Archon (part of the Goldman Sachs Group) after graduating in 2005 with a degree in Industrial Engineering from Roma Tor Vergata University.

Gabriele
PrincipalHIG Capital
Italy
Gabriele is a Principal of H.I.G. Capital with responsibility for sourcing and executing real estate transactions in Italy. Gabriele has been investing in European real estate for more than fourteen years, most recently as the Head of Southern Europe for the Alternative and Real Asset team of Deutsche Bank, focusing on Italy, Spain and Portugal, where he was responsible for the acquisition and management of real estate assets across a wide range of asset classes and investment strategies. Gabriele began his career in real estate investment banking at JPMorgan Chase in London. Gabriele holds a B.A. in Economics from Bocconi University in Milan.

Gabriele
Head Real Estate Finance ItalyING Wholesale Banking
Italy
Gabriele joined ING in early 2006 to assist with the development of the Italian real estate loan portfolio. He is responsible for the origination, execution, and portfolio management of the real estate loans. Between 2012 and 2015, he acted as Deputy Head of REF Italy and, between 2015 and 2017, was promoted to Co-Head with wider responsibilities. Since October 2017, he is now promoted Head of REF Italy. After having graduated in 2003 in Business Administration at the Bocconi University in Milan, Gabriele worked for 3 years as financial analyst for the US real estate developer AIG/Lincoln for which evaluated commercial real estate investments. He is married with two children.

Giampiero
CEOCastello
Italy
Giampiero Schiavo is CEO and shareholder of Castello SGR SpA. Before joining Castello in 2007, Mr Schiavo spent 7 years at E. Capital Partners, where he was partner and member of the BoD. He started his career in 1997 at Gruppo RE. Mr Schiavo graduated with a business degree from Università L. Bocconi. Castello currently manages 40 RE funds for an overall asset under management of 2,6 Billion Euro. The Funds managed by Castello SGR target a wide range of investments including development projects.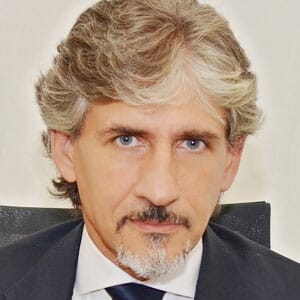 Giovanni
CEOFabrica Immobiliare
Italy
Lawyer, with a solid experience and an outstanding track record in the real estate sector. He has been general director and, subsequently, Vice President of Sorgente SpA, Lately he has been appointed CEO of Domus Italia SpA. During his professional career he has also been Director of Futura SpA, head, in the liquidation phase on a mandate by Bank of Italy, of Sicilcassa SpA (management of NPLs for 4 bln €) and Law professor at the University of Palermo.

Giovanni
Managing DirectorAermont Capital
United Kingdom
Giovanni is Managing Director at Aermont. Prior to joining in 2016, Giovanni was a Portfolio Manager at Norges Bank Investment Management in London. Prior to that, Giovanni was a consultant at Bain & Co. in Milan. Prior to that, Giovanni was an Associate at Merrill Lynch in London. Giovanni started his career at UBS in Milan and London. Giovanni graduated with a degree in Business Administration from Bocconi University in Milan.

Jacopo
CEO & Managing DirectorImmobiliare Percassi
Italy
Jacopo graduated with honors in Civil Engineering from Università degli Studi di Napoli Federico II, has an Executive MBA from SDA Bocconi in Milan and an Advanced Management Program from INSEAD in Fontainebleau. He started his professional experience in infrastructure projects. From 2001 - 2011 he has pursued a career in big construction companies such as Astaldi and Torno Internazionale. Beginning with experiences abroad in Venezuela and Morocco, he then assumed the role of Director in complex infrastructural and civil building projects both national and European (e.g. Naples subway, hotel and office buildings in Romania and Algeria). Since 2011 he works in Immobiliare Percassi Group, in which he holds roles of CEO and Managing Director.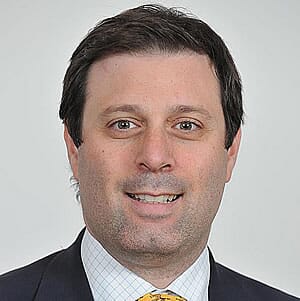 Joseph
Senior PartnerBenson Elliot
United Kingdom
Joseph has over 20 years' experience in the real estate industry across Europe and North America. Joseph joined Benson Elliot in 2008 and co-heads all investment and asset management activity. Before joining Benson Elliot, he was a Managing Director at Fortress Investment Group in Frankfurt, Germany where he built and managed a team of 40 real estate professionals with investments of €5.5bn, and led c. €700m of exits and re-financings. Prior to joining Fortress, Joseph was a Vice President at Oxford Properties Group in Toronto, Canada and worked at Borealis Capital Corp, where he managed a C$3.8bn retail investment business.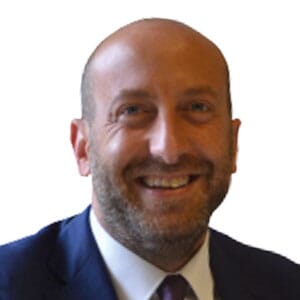 Luca
Chief Executive OfficerQuinta Capital Partners
Italy
Luca has spent most of his career in the Italian real estate sector. Luca is a founding partner and CEO of Quinta Capital Partners. Prior to founding Quinta, from 2013 to 2016 he headed the Institutional & Capital Market Business Development of Prelios S.p.A. From 2012 to 2013 he was Director in Feidos SpA, structuring the investment of Feidos 11 in Prelios. From 2008 to 2012 he was Business Development Manager responsible for new real estate funds at Fimit SGR S.p.A. (now DeA Capital Real Estate SGR), structuring new funds and realizing real estate investments for a total consideration of about € 6 billion. From 2007 to 2008 he was a real estate finance consultant for industrial and real estate groups at Feidos SpA.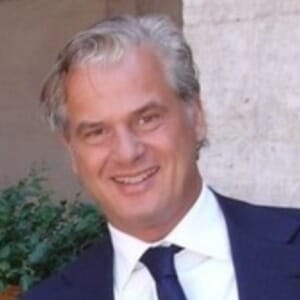 Marco
Managing DirectorForuminvest
Italy
Marco Mutti is the Managing Director of Foruminvest Italia srl , a property investment and development company since the company's incorporation in 2004. With over 25 years of development experience in the commercial real estate sector, 4 years in Cushman & Wakefield as advisor of major of international retail groups, 4 years in AIG Lincoln as development director, he is also the president of the team who won the Italian championship of Football.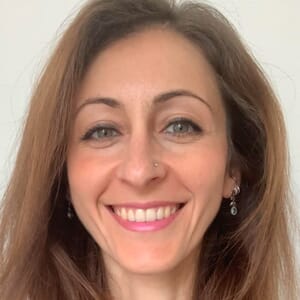 MariaPia
Development & Investment Director EuropeCitizenM Hotels
Netherlands
Mariapia Intini is Development and Investment Director at citizenM hotels, where she is responsible for securing new acquisitions in target cities in Europe. Prior to joining citizenM, she was Associate Director at Cushman & Wakefield's EMEA Hospitality, where she valued over €1.5bn worth of single assets and portfolios (including NPLs) across Europe, and, before then, Senior Consultant at Colliers International's EMEA Hotels. She started her real estate career at the global architectural firm Design International. She is a MRICS Chartered Surveyor and holds a Master's Degree in Hotel Real Estate Finance from Cornell University School of Hotel Administration, NY, when she completed a rotational programme at Marriott International's US HQs.

Mario
Head of Real Estate, ItalyNuveen Real Estate
Italy
Mario Pellò is the Head of Real Estate, Italy of Nuveen Italian office. With over 15 years' experience, he supervises and coordinates activities for the several Italian properties within existing funds. He is also responsible for Italian investment advisory and strategic asset management, working with leading European developers and sector specialists of the market. Mario has a degree in Economics from the University of Piacenza.

Martin
CEO & FounderKronberg International Group
Germany
Dr. Martin Hellweger is the CEO and Founder of the Kronberg International Group, which has several co-investments with, among others, conwert Immobilien Invest SE (Vienna) und Prelios S.p.A. (Milan). He has successfully concluded property and finance businesses with a transaction volume of 2.2 Billion Euros. In 2002 he established together with CONWERT a Joint Venture for purchase of property portfolios in Germany. In 2005 he established through a joint venture with PRELIOS S.p.A. a cooperate management platform. 700 Million euros were invested in apartment complexes, especially in Berlin. In the course of these Joint Ventures, KRONBERG have gained 450 Million Euros with Prelios, Conwert and Eco Business Property AG (Vienna).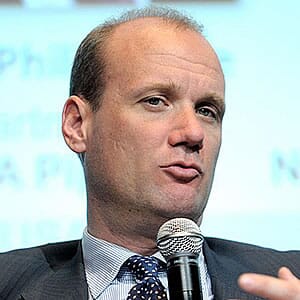 Matteo
Managing PartnerGWM Group
United Kingdom
Matteo has over 25 years' experience in the real estate investments and finance sector, of which almost 10 with GWM. Prior to joining GWM Matteo was managing director of BNP Paribas, CIB division, heading the RE division for Europe ex-France and before that he held a similar role within the global RE group of Lehman Brothers. Matteo executed over €20 bn of RE transactions in Europe, including investments in offices, healthcare, retail, and residential asset classes and private and public debt and equity fund raisings. Matteo has executed over €15 bn of RE transaction in Italy, with counterparties including institutional investors, property companies, public entities, and professional investors.

Mattia
Managing PartnerReal Consultant
Italy
Mattia specialises in sourcing investment opportunities, the establishment and management of real estate funds and the coordination of working groups. In addition, Mattia also focuses on asset management, investment/divestment management, feasibility studies and the structuring of loans. He has over 20 years of experience in companies such as AEW Italia SPA, CBRE Professional Services, Reag Spa, Prefimco SA (Belgian investment company) and Gruppo Nazca. Mattia served as director for Grove Fund Management Italian SPVs and is serving as director for CDL Hospitality Trust Italian SPVs. Mattia is a Member of RICS, a RICS Registered Valuer and RICS Assessor for the Valuation pathway. Mattia is a Young Leader member of the Urban Land Institute.

Michele
Executive Director, European Real EstateJP Morgan
United Kingdom
Michele Russo, an Italian citizen, is based in London and serves as Head of Acquisitions and Asset Management for Southern Europe. Prior to joining the firm in January 2006, Michele worked at BNP Paribas REIM in Milan where he was responsible for sourcing and underwriting office and hotel investment opportunities in Italy. Michele holds a B.A. (cum laude) in Economics from Bocconi University. He is fluent in Italian, Spanish, Portuguese and English.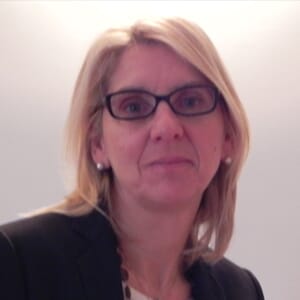 Paola
Head of Real Estate EuropeDolce&Gabbana
Italy
Since 2002 Paola Macchi is the Real Estate Director of Dolce & Gabbana, responsible for the European Region. Previously she was head of the high street retail department of JLL in Italy. Paola is graduated in Business Economy at Bocconi University in Milan.

Paolo
ChairmanNamira SGR p.a.
Italy
Paolo Bonazzi is Chairman and partner of Namira Sgr p.a. Master degree in Law at Turin University, he has a background in M&A advisory, corporate finance and management. Of Counsel corporate finance for LexjusSinacta Law Firm, Milan, he served as Chairman of Synergo SGR (private equity funds). Partner and Chairman after 15 years at Service Trade spa, Milan (leader in after sales assistance & maintenance in consumer electronics); Board Member at SWS Group , Trento (one of the best known engineering companies in Europe for tunneling and underground solutions in Europe) and Board Member as well at Laboratoires Ineldea, Nice ( food suppl.& nutraceuticals) . Previously manager and board member in many industrial, banking and financial groups.

Paolo
Chairman & Managing DirectorMF Real Estate Advisory
Italy
Paolo Magnaschi is founding partner of MF Real Estate Advisory and of MF Studio Legale Tributario. He has matured, personally and through his entities, a consistent and highly qualified experience in all sectors of the Italian real estate market including retail, commercial, industrial, logistics, hospitality, leisure and residential. Paolo holds a JD with full marks at the University of Parma and he's admitted at the Milan Bar Association since 1997. Paolo was lecturer in Tax Law at the University of Bergamo from 1994 to 1999, as well as speaker on various occasions at real estate conventions and events and lecturer at CUOA University master's programs in real estate. Paolo is a RICS member since 2012.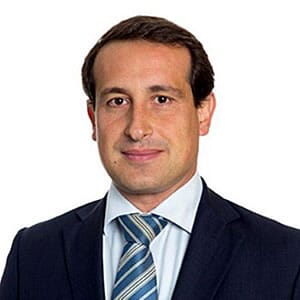 Roberto
CEOEurocommercial Properties
Italy
Roberto Fraticelli is Director Italy at Eurocommercial Properties NV (Amsterdam). Prior experiences include the Committee on Economic and Monetary Affairs and Industrial Policy & Subcommittee on Monetary Affairs at the European Parliament in Brussels, the International Business Unit at Ernst & Young in Rome & the finance Department at Unilever (Elida Andrélon) in the Netherlands. Roberto is currently a committee member in several organisations (EPRA, CNCC, Assoimmobiliare). Roberto graduated in Business Economy at the LUISS in Rome and in Political Sciences at the University of Amsterdam in Amsterdam. Roberto also completed the Executive MBA at the Erasmus Business School in Rotterdam.

Sandro
SVP, Country Manager ItalyPrologis
Italy
Since July 2014, Sandro Innocenti has served as senior vice president, country manager Italy. Before joining Prologis, he was development manager with Vailog. Prior to transitioning to real estate, Innocenti worked for 3M and Imation Europe, where he was the European purchasing manager at the Rotterdam and Schiphol-Rjik head offices in Holland. Innocenti was also chief executive officer for Eurinpro and Parkridge Italy, as well as general manager of Panattoni Italy. For all three companies, he oversaw the opening of the businesses in Italy. From 2005 to 2006, he was commercial director of GSE Italia. Simone
Managing Director Advisory&ValuationDuff & Phelps REAG
Italy

Stefano
Senior Vice President-Country Head ItalyColony Capital
Italy
Senior Vice President and Country Head Italy

Ugo
CEOFirst Atlantic Real Estate
Italy
Mr. Ugo Debernardi has +25 years of experience in real estate. Prior to joining FARE he was Managing Director of Finanziaria Internazionale SGR where he was responsible of the real estate asset management platform with AuM over € 1.3B. His prior experiences include being General Manager of Generali Properties, Chairman and CEO of Citylife – joint venture between Generali Properties and Allianz – one of the main residential redevelopment in Milan, Executive Director of Pirelli Real Estate. He started his career in Allianz Italia (formerly RAS) in 1993 and spent two years as Manager of the Advisory&Valuation department of Richard Ellis. He obtained a degree in Civil Engineering from Politecnico di Torino and his MBA from SDA Bocconi in 1992.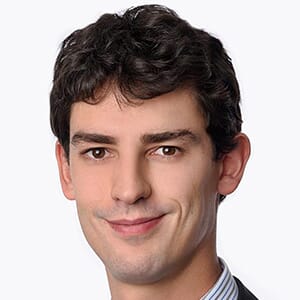 Umberto
Head of Asset ManagementKlépierre Management
Italy
Umberto joined Klepierre as Italian Head of Asset Management in 2018 bringing 12 years of RE and PE experience. Umberto started his career in Morgan Stanley, where he was actively involved in the execution of significant real estate and private equity transactions. In 2012, he joined Quantum Global to implement the African strategy by structuring a $500m fund on top of deploying the Plaza Fund, a JV dedicated to core investments across the globe. In 2016, he moved to Fosun as Executive Director where he sourced and executed private equity deals across Europe. Bocconi University graduate with a Degree in International Economics and Management and a MSc in Management of Financial Markets and Institutions

Veronica
Head of Real EstateRCC Lex
Italy