Submit your interest
If you wish to know more about GRI, please, fill out your information below, and we will get in touch with you.
Successful registration
57 people are attending
EVENT MANAGER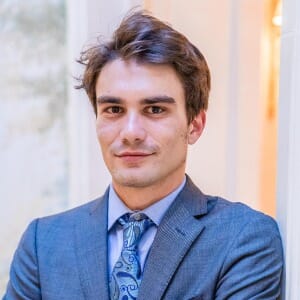 Edoardo
Club ManagerGRI Club
I'm managing the GRI Real Estate Club Italia between London and Milan. I joined GRI after 3 years in the management and strategic communication fields spanning between multinational and startup environments in France, Italy and UK. Graduated in Business & Economics at Alma Mater Studiorum in Bologna, Italy.
As the real estate market moves to adapt to a new normal, post COVID recovery; what opportunities for buying, repositioning and selling should we expect for Italian commercial and residential assets?

Will we see a gold rush of international equity and debt investors race for distress or will there be a lack of quality product outside of Milan? Does the risk/reward appetite make sense and what assets might prove resilient in the long term?

Now in its 8th year, participants find the discovery process for sourcing deal flow is most advantageous by welcoming domestic and international Private Equity Investors, Fund Managers, Debt Funds, NPL Buyers, LP's Developers, Asset Owners, Operators and Lenders invested across all Italian regions and asset classes. They will engage in a series of informal roundtables where everyone can participate, and navigate the current challenges presented by demand, purchasing and future trends.
Attendees
Antonio Napoleone
Europa Risorse
Giovanna Della Posta
INVIMIT
Giovanni Benucci
Fabrica Immobiliare
Paolo Scordino
DeA Capital
Stefano Facciuto
Colony Capital
Opportunistic and Value Add Strategies
What's new, what's staying the same?
Attendees
Alessio Lucentini
EQT Group
Giovanni Manfredi
Aermont Capital
Ivan Mallardi
Morgan Stanley
Lorenzo Caroleo
Cromwell Property Group
Luca Turco
Quinta Capital Partners
Valeria Falcone
Barings Real Estate
Opportunistic and Value Add Strategies
What's new, what's staying the same?
Finding Value - Defense, resilience and risk curve strategies
Race for Trophy Assets - True resilience or overpricing?
Transactions & Dealflow Activity - Even spread or rush on Milan?
Opportunistic Investments, Special Situations & Risk
Generation Post COVID
What are the macro economic drivers?
 
Some of the confirmed participants
Meet our exclusive format.
GRI has no speakers, no presentations. Instead, you have a selection of closed-door discussions where everyone can participate.
Much like a conversation in your own living room, the dynamic environment allows you to engage with your peers in an informal and collegial setting.
Become a Sponsor
Contact our team and check the sponsorship and exposure opportunities according to the strategy of your company.
NULL
Successful registration