Credit: VILTVART / Shutterstock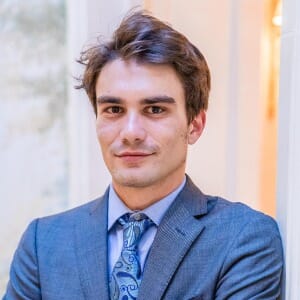 Edoardo
Club ManagerGRI Club
I'm managing the GRI Real Estate Club Italia between London and Milan. I joined GRI after 3 years in the management and strategic communication fields spanning between multinational and startup environments in France, Italy and UK. Graduated in Business & Economics at Alma Mater Studiorum in Bologna, Italy.
Italia GRI is an exclusive and senior Italian & European Real Estate gathering that takes place in Milan annually with the aim to help increase deal flow within the players in the industry. Logistics, and alternative housing, are these still our gold mines when it comes to asset class investments or are there new pots of gold awaiting for us elsewhere? What new asset classes prove to be resilient in the future and which won't? After a succesful come back post covid, now in its 9th year, participants come together once again looking for new deal flow strategies by welcoming domestic and international Private Equity Investors, Fund Managers, Debt Funds, NPL Buyers, LP's Developers, Asset Owners, Operators and Lenders invested across all Italian regions and asset classes. They will engage in a series of informal roundtables where everyone can participate, and navigate the current challenges presented by demand, purchasing and future trends. Much like a conversation in your own living room, these discussions' exclusive format allows you to interact and engage freely among peers. Find the right partners for your business, build valuable relationships, and keep the conversation going.
Roundtable discussions
In-depth Industry Knowledge
Find the perfect opportunity and partner
Some of the past attendees
Close
See complete schedule
Meet our exclusive format.
GRI has no speakers, no presentations. Instead, you have a selection of closed-door discussions where everyone can participate.
Much like a conversation in your own living room, the dynamic environment allows you to engage with your peers in an informal and collegial setting.
Become a Sponsor
Contact our team and check the sponsorship and exposure opportunities according to the strategy of your company.
Sponsorship opportunities
Successful registration