Wide range of investment offers or not enough to diversify portfolio?
18th October
16:00 - 18:00 | CEST (GMT+2)
Join the event by applying for a membership.
Applying leaders will be validated by our team that will get in touch with more information to join the club. This membership will grant you access to our global community, allowing you to connect with more than 10K members, as well as to participate in our exclusive events.
Successful registration
23 people are attending
Credit: rh2010 / AdobeStock
Meeting's Overview
When it comes to investment destinations and choices for Italy's real estate, a lot of international players target traditional markets as Milan or Rome. Although, secondary cities and new destinations show a lot of opportunities (even if with challenges), and this club meeting will bring together Italian players to discuss new figures and targets for the future.
Discussions will touch on
Demand, Location and Prices
- What are the main markets when targeting new investment strategies?
Placemaking -
When targeting new locations and developments, how to focus on new experiences, not just physical spaces?
Value Creation -
How to adapt to a project lifecycle in new locations when it comes to entry and exit strategies.
LP/GP Partnerships
- How is the pursue for reputable and reliable partners?
Investment Risk Profiles
- Where to look at future gains to justify new positions?
Some of the Confirmed Attendees
What is a Club Meeting? How can I participate?
Our discussion co-chairs kick off the knowledge exchange. After that, you can join it as much as you like:
peer-to-peer, capital to product, and behind closed doors.

What is a Club Meeting
An in-person private meeting exclusive for Club Members. Spend time and participate in interactive discussions with the most senior players in the market.
Who can join
Senior investors, lenders, asset owners, and developers active in the real estate market. Exclusive event for members with a Bronze, Silver, Platinum, and Diamond level membership.

How to join
Click in "Join the event". If you're not a member yet, fill up the form for apply or upgrade your membership.
Caterina

Locatelli
GRI Club
Laura

Sancesario
Club Manager - GRI Real Estate - Southern Europe
GRI Club
Ludwig

Menke
Production Manager, Real Estate Southern Europe
GRI Club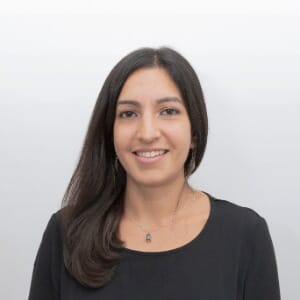 Laura
Club Manager - GRI Real Estate - Southern EuropeGRI Club
With over 8 years of experience in an international company and with corporate events she was able to work with many levels of seniority, roles, departments, and transformation projects.
+5519999502722
+442071215076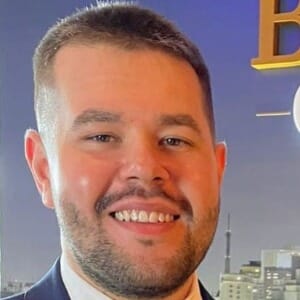 Ludwig
Production Manager, Real Estate Southern EuropeGRI Club
International Relations and Affairs Analyst and Economist at Faculdades de Campinas (FACAMP). Study abroad in France and Bachelor of Business Administration (BBA Program) at ICN Business School. Currently, Production Manager, Real Estate Southern Europe, Global Tech & Innovation at GRI Club. I'm an experienced conference/event producer with +4 years of experience in the real estate industry, producing local and global private gatherings for leading real estate players and companies. Responsible for the whole cycle of production activities, including project management, market research, program and business development, for online and face-to-face meetings. Brief work with commercial team and customer relationship.
+55 19 99281-2795
+55 19 3203-0645
Become a Sponsor
Contact our team to find the sponsorship and exposure opportunities that best fit the strategy of your company.
Sponsorship opportunities
Include your information below to apply for sponsorship opportunities
Successful registration
Attendees Confirmed

Senior Fund ManagerColliers Global Investors
Italy


Head of Capital Markets ItalyCushman & Wakefield
Italy

Rome | Italy
MF is a boutique real estate company that provides its Clients with a highly specialized advisory service for the sourcing, management and disposal of their real estate portfolio in Italy. Business Development ManagerAmazon Web Services
Italy


Fund and Investment managerNamira SGR p.a.
Italy
This event is exclusive for GRI members.