Have an account?
If you`ve linked your account to one of the following social
networks, please click on the relevant icon to log in
If this is your first time
click here
to request your access.
India REITs - Giant leap for global institutions or small step for growth?
June 27th
Mumbai
*This meeting is GRI members only.
EVENT UPDATES

Digit your e-mail and click on the arrow to stay informed about this event

We will not send spams, never!
Overview
With the launch of India's first REIT by Blackstone and Embassy, some say we are entering a new chapter of emerging investment opportunities and further institutionalisation of real estate assets in India.
GRI Club India, an exclusively senior real estate club of investors, developers and lenders, will be gathering to discuss REITs place in the Indian real estate ecosystem and to understand "what's next?".
The behind closed door discussion expect to cover:
Growth expectancy of Indian REITs and comparisons to other markets;

Impact of Indian REITs on the Indian real estate market;

The vehicle attractiveness to foreign and domestic investors;

Benefits, challenges and ROI expectations for investors desire to invest in REITs;

Policies introduced by the government to support REITs;

Further governmental support desired to improve the investment vehicle.
Will REITs start a new era of real estate investments in India?
Is India expected to witness REITs market growth in line with global trends?
How will REITs change Indian Real estate scenario?
How big is the REITs opportunity in India?
Benefits of Investing in Investment Vehicles like REITS?
Should one Invest in REITs? Why?
Can REITs in India entice enough Investors?
How Govt has introduced changes to make REITs market friendly and what additional support / modifications can Govt do to promote growth for REIT market?
Return expectations from REITs in India and can we surpasses return form Equity market in the long term?
Timetable
Close
See complete schedule
04:30pm - 05:00pm | Check-in and Pre-discussion networking

05:00pm - 06:00pm | Discussion

06:00pm - 07:00pm | Post-discussion networking
Meet our exclusive format
GRI has no speakers, no presentations. Instead, you have a selection of closed-door discussions where everyone can participate.
Much like a conversation in your own living room, the dynamic environment allows you to engage with your peers in an informal and collegial setting.
Get in Touch
* Required fields
Successful registration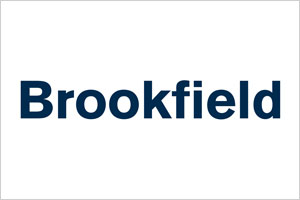 Gurugram | Maharashtra | India
Brookfield is a global alternative asset manager with over US$ 385 billion of assets under management and has a history, of over 100 years, of owning and operating assets with a focus on property, infrastructure, renewable energy and private equity. Brookfield operates one of the largest real estate investment platforms in the world, managing over US$190 billion of real estate, across multiple asset classes, typically through industry-leading platforms that are dominant in their geography and sector. Brookfield has been active in India since 2009 and has executed several investments. Presently, we are one of the largest owners and managers of commercial office properties in India spanning more than 25 million SF in tier I metro cities in India.
Asset Management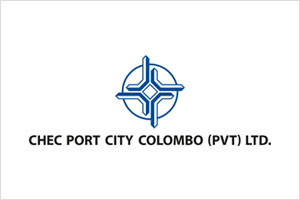 Colombo | Sri Lanka
Port City Colombo is a brand new city development built as an extension of the existing Colombo CBD with an initial investment of US$1.4billion and an expected US$15billion overall investment when completed. Spanning 269 hectares, it is a sea reclamation project joined to the current central business district. Port City Colombo is made up of 5 different precincts which comprises of Financial District, Central Park Living, International Island, The Marina and Island Living. When completed, Port City Colombo is estimated to have some 5.65 million square metres of build up space, boasting some of the best in design in terms of Grade A offices, Medical Facilities, Educational Facilities, Integrated Resort, Marina, Retail Destinations, Hotels and various Lifestyle Developments. Using the latest sustainable city design and smart city concepts, Port City Colombo will be the hub of South Asia.

Bangalore | India
Ascendas-Singbridge Group is Asia's leading sustainable urban development and business space solutions provider with Assets Under Management exceeding S$20 billion.
Jointly owned by Temasek Holdings and JTC Corporation through a 51:49 partnership, the Group undertakes urbanisation projects spanning townships, mixed-use developments and business/industrial parks. Headquartered in Singapore, Ascendas-Singbridge has projects in 28 cities across 9 countries in Asia, including Australia, China, India, Indonesia, Singapore and South Korea.
In India, Ascendas-Singbridge specialises in developing, managing and marketing IT parks, industrial & logistics parks, and integrated developments. Leveraging its strong track record and best practices in the region, Ascendas-Singbridge offers a level of service and quality to its tenants which stand way above the rest.
Real Estate Private Funds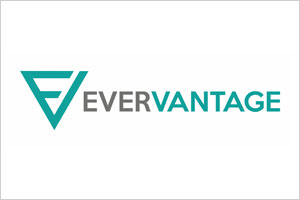 Mumbai | Maharashtra | India
EverVantage is a real estate consultancy firm that caters to the needs of developers, high net worth individuals, and investors across the country. Equipped with its single-minded pursuit of 'forEver adVantage', the firm provides services like fund raising, hospitality advisory, portfolio management, land transactions, leasing and transaction management, and strategy advisory. Adhering to its belief of 'People over Projections', EverVantage prioritizes right end-to-end solutions over simply closing a deal for its clients.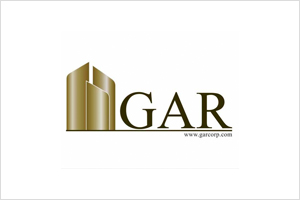 Hyderabad | Telangana | India
The Group is a pioneer in the creation of commercial office parks in Hyderabad. GAR Corp is widely renowned for its unique reputation of Build – Lease – Own -Operate model which enables long term ownership of assets. GAR Corp has a strong track record of servicing Global IT / ITes Clients and our facilities currently cater to more than 60,000 employees working with the industry's most stable and marquee client base. Presently, the Group is on track to create an asset base of 12 million square feet in the office parks segment by 2020.

São Paulo | SP | Brazil
JLL (NYSE: JLL) is a leading professional services firm specializing in real estate and investment management. JLL, a Fortune 500 company, helps owners, users and real estate investors to achieve their business ambitions. JLL began operating in Latin America 25 years ago. Today, the company has 2,600 employees in the region, 13 corporate offices and operates in 19 countries.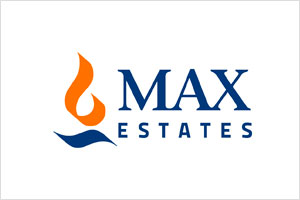 Noida | Uttar Pradesh | India
Established in 2016, Max Estates Limited is the real estate arm of the Max Group with the vision to bring the Group's values of Sevabhav, Excellence and Credibility to the Indian real estate sector. The mission of Max Estates is to offer spaces for residential and commercial use with the utmost attention to detail, design and lifestyle. With a team consisting of engineers, architects, planners and specialists, and collaborations with global leaders in design, master planning, landscape and sustainability, Max Estates is committed to delivering a truly unique quality of excellence and lifestyle to all our customers. Max Estates is a subsidiary of Max Ventures and Industries Limited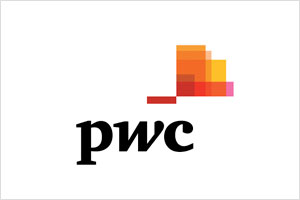 Mumbai | Maharashtra | India
At PwC, our purpose is to build trust in society and solve important problems. We're a network of firms in 158 countries with more than 2,36,000 people who are committed to delivering quality in assurance, advisory and tax services. Find out more and tell us what matters to you by visiting us at www.pwc.com In India, PwC has offices in Ahmedabad, Bengaluru, Chennai, Delhi NCR, Hyderabad, Kolkata, Mumbai and Pune. For more information about PwC India's service offerings, visit www.pwc.com/in PwC refers to the PwC International network and/or one or more of its member firms, each of which is a separate, independent and distinct legal entity. Please see www.pwc.com/structure for further details.


Need help?
WhatsApp Assistance
Monday to Friday - 8:30 a.m. to 6:00 p.m.
X
Privacy policy and how we use cookies
Accept and hide this message