Hat Deutschlands Wachstum von Stagnation auf Rezession umgeschlagen? Nachdem die deutsche Wirtschaft in den letzten Monaten bereits viele Einbusse gemacht hat, könnte der Einfluss von COVID-19 eine Korrektions Rezession auslösen. Mit steigenden Unsicherheiten könnten Wohnimmobilienpreise anfangen zu sinken und wenn Zentralbanken Zinssätze weiter runterschrauben, könnte dies auch negative Einflüsse auf Bauzinsen haben.

Dieses eMeeting wird sich Deutschlands GDP näher betrachten und politische Eingriffe in Preise, sowie die folgenden Reaktionen von Immobilien Asset Management und Investitionen diskutieren.

Der Zyklus - Zeit sich von Assets zu trennen?
Wie können Investoren einen Einsturz von ausländischen Geldströmen navigieren?
Wird die EZB Zinssaetze weiter ins negativ setzen?
Berliner Mietendeckel - Negative oder positive langzeit Auswirkungen?
Vermehrte Chance für Opportunistische Investoren?
Wohnimmobilien - Werden Wohnungspreise fallen?
Kapitalbeschaffung für Entwicklungen - Fast unmöglich in der momentanen wirtschaftlichen Lage?

Julia
Production ExecutiveGRI Club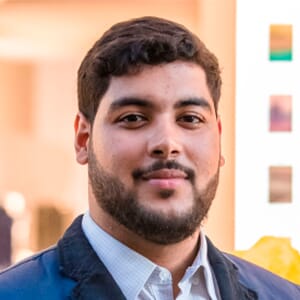 Victor
Relationship ExecutiveGRI Club
Die Teilnahme ist auf Clubmitglieder und eMitglieder beschränkt.
Wenn Sie uns lieber per E-Mail kontaktieren möchten, senden Sie bitte an [email protected].

Need help?
WhatsApp Assistance
Monday to Friday - 8:30 a.m. to 6:00 p.m.