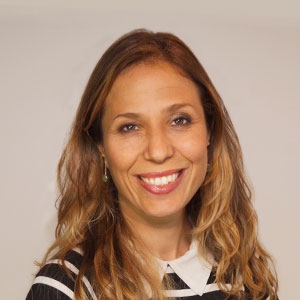 Fulvia
Head of Italy and Hospitality EuropeGRI Club
Fulvia is a Senior Director at GRI, with direct responsibility to lead GRI's activities in Italy, and the GRI Hospitality Club on a Pan-European level. She joined GRI in 2014 to launch the GRI business in Italy while helping to strengthen GRI's portfolio in Sub Saharan African markets. She has over 18 years of experience in b2b event production and brand marketing. Prior to joining GRI, she was Director at Fiera Milano Media for many years, and brand consultant for Italian start-ups in London. Fulvia is Executive MBA from MIP Politecnico di Milano (2012) and M.Sc. in Business & Corporate Communications, University of Siena, Italy.
Kirsty
Head Conference Production - EuropeGRI Club
Kirsty has seven year's experience in conference production globally. Her previous role included Conference Producer for RICS, fostering events in Corporate Real Estate, Residential, Industrial and Regional Investments across UK, Middle East and Europe. Kirsty is passionate about industrial and logistics, residential alternatives, distressed Investing, as well as connecting investors and developers with focused discussions in her core markets of the UK and Europe.