18/08/2020 | 15:00 - 16:00 | IST (GMT+5:30)
Future of Equity Investment – Acquisition, development or transformation?
The warehousing industry has been experiencing changes in trends ever since Covid19, giving a significant jump in warehousing demand. Investors are expecting the sector to emerge faster and stronger after the crisis. Capital is now being used to acquire warehousing assets globally and this would in turn benefit the sector in India too. Investors would soon return with a renewed vigour and interest in this sector. What is it that the investors are looking? What should the developers and landowners work towards in the meantime?  
India specific entry strategies 

Land-Banking-Is institutional backing creating mega growth opportunities?

Debt & Equity

Ease of doing business

Tier 2 Market demand  
Submit your interest (Non-members)
Participation is restricted to Club Members and eMembers.
If you would prefer to contact us by email, please send to [email protected].
* Required fields
Our team will get in touch with you soon to confirm your participation
19/08/2020 | 15:00 - 16:00 | IST (GMT+5:30)
Mapping the Supply Chain Dynamics in Asia - How has the capital moved?
The impact of the coronavirus pandemic on global supply chains is a major disruption. Asia Pacific is expected to have the largest market sizing as the region has taken stringent measures to contain the virus. However, is this a possibility to accelerate growth for the warehousing sector? Businesses dependent on global sourcing are facing hard choices in crisis management amid the supply chain disruptions. But in planning to mitigate the risks of similar disruptions in future, what is the impact of COVID-19 on the logistics and supply chain industry? What would be the impact of COVID-19 on the logistics industry by 2021? What are the business opportunities for global logistics and warehousing companies?
The paradigm shift of price vs.value

Position supply chains as a conduit for change

Local or near shore sourcing?

Importance of supply chain resiliency 
Submit your interest (Non-members)
Participation is restricted to Club Members and eMembers.
If you would prefer to contact us by email, please send to [email protected].
* Required fields
Our team will get in touch with you soon to confirm your participation
20/08/2020 | 15:00 - 16:00 | IST (GMT+5:30)
Role of Automation Across India's Warehousing  - Challenges, trends & opportunities 
India has been witnessing rapid growth in the adoption of warehouse automation technologies by different sectors and industries including logistics units, manufacturing units, e-commerce sectors, automobile and retail industries. Each of these have their own operational characteristics and therefore require new techniques to manage the real game which is possible only through the adoption of automation, especially in warehouses. Is automation on its way to make unprecedented leaps in the supply chain industry of the country.
How can we increase the profitability of the operation?

Is automation contributing to the escalating unemployment rate in the country?

Is there a scale-up for peaks and an increase in the transparency of operation?

What are the risks and opportunities?
Submit your interest (Non-members)
Participation is restricted to Club Members and eMembers.
If you would prefer to contact us by email, please send to [email protected].
* Required fields
Our team will get in touch with you soon to confirm your participation

Anshul
Managing DirectorWelspun One
India
Anshul is the Managing Director of Welspun One Logistics Parks, an integrated fund, asset and development management organization to deliver large format, institutional Grade A warehousing and industrial parks in key micro markets across India. Anshul Singhal founded One Industrial Spaces and in July 2019. On December 01, 2019, Welspun Promoters acquired a majority stake in the company, re-branding it to Welspun One Logistics Parks. From 2014 to 2019, Anshul was the Director & CEO of Embassy Industrial Parks (EIP), a joint venture between Warburg Pincus and the Embassy Group.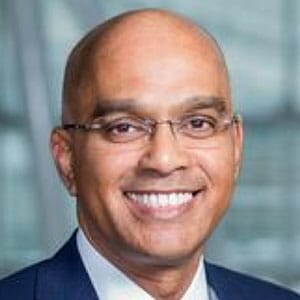 Chanakya
Managing Director, India, Growth MarketsIvanhoé Cambridge
India
Chanakya (Chan) Chakravarti is the MD for India, responsible for implementing in his territory, the investment and asset-management strategies outlined in Ivanhoé Cambridge's annual business plan and strategic plan. He works closely with the Growth Markets team and collaborates with internal and external stakeholders to put in place and consolidate strategic partnerships for major projects in India. Mr. Chakravarti is a seasoned manager with more than 27 years of experience, including over 20 years in real estate, investment and development. Before joining Ivanhoé Cambridge in 2018, he was Managing Director, Global Alternatives, Asia, at J.P. Morgan Chase. Chan has previously held country management roles at Actis Capital and C&W.

R
COOAll cargo Logistics
India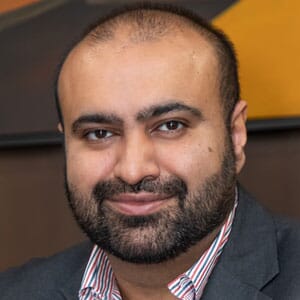 Sharad
Managing Director - Asset ManagementIndoSpace Capital
India
Sharad Gohil joined IndoSpace in 2015, and currently oversees asset management across the platform. He has over 18 years of experience in real estate, specialising in asset management and investments across core, value add and development real estate sectors in the UK, Europe and India. Sharad has previously worked for Apollo Global Management Real Estate Funds in Europe, Asia Pacific and India, as well as, Citigroup Property Investors Asia Pacific, AXA REIM and The Portman Estate in the UK.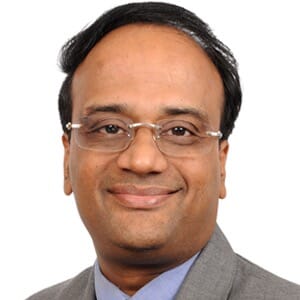 Shridhar
CEO- Infrastructure (Industrial & Logistics) Hiranandani GroupGreenBase
India
As the Group Director & Chief strategy officer of Hiranandani Group, he drives the Business Strategy & Re-engineering, Operations,Investments/Divestments & M & A. across business verticals of Real estate, Infrastructure/Utilities, Industrial & Logistics parks and Energy. He is also associated with Pegasus Fininvest Advisory Pvt. Ltd. Prior to Hiranandani Group, He was the Group director & CEO of a large entity operating in the Hospitality and Real estate sector. He was also the Group CFO of "Future Capital Holdings Ltd." He was the CFO for "Britannia Industries Ltd.". He has had a long stint of 7 years with "Coca-Cola India" as Vice-President Finance and as a board member at the bottling company "Hindustan Coca-Cola Beverages Ltd.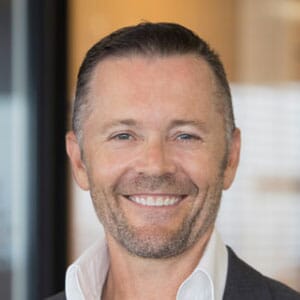 Trent
Managing Director & Co-CEOLogos Group
Singapore
With a property industry career spanning over two and a half decades including ten years as the cofounder and managing director of LOGOS, I've has successfully helped deliver $4.5 billion in transaction value. Prior to joining LOGOS, as the Regional Director with LaSalle Investment Management, I was responsible for Industrial real estate investment in China and the Asia Pacific where I negotiated Joint Ventures, Development Management, Asset Management and Sale and Purchase Agreements.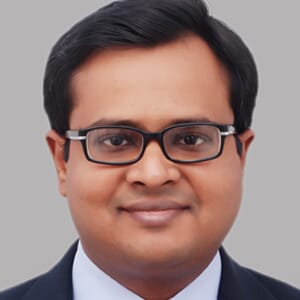 Vineet
Executive DirectorMorgan Stanley
India
Joined Morgan Stanley in Aug'2007 - Vineet is Head of India for Morgan Stanley Real Estate - Vineet relocated to India in June 2011 after spending a no. of years with MSRE in New York. - Vineet has experience underwriting transactions in opportunistic and core real estate and restructuring legacy deals. - Prior to joining MSRE, Vineet worked at Deloitte Consulting in the Strategy and Operations Practice helping Fortune 500 companies restructure and grow. - Vineet has an M.B.A. from the University of Chicago and a Bachelors degree in Economics from Miami University.

Jai
co-CEO & Country Head, IndiaESR
India
Jai Mirpuri has over 17 years of real estate investing and funds management experience across various geographies and asset types. He has spent the last 13 years in Asia with ESR across Japan, China and India. Since 2017 he has co-headed the India platform at ESR building a full stack team of over 70 professionals and a portfolio of close to 20 million sq. ft. Prior to ESR, he was part of the IBD at Deutsche Bank (Singapore) & Capital One Bank (USA). He has an MBA from INSEAD, a B.Tech & M.Tech from IIT Bombay and speaks Japanese (fluent) & Mandarin (basic).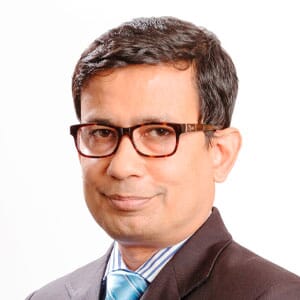 Aloke
CEOAlok Buniya
India
Mr Aloke Bhuniya is the Chief Executive Officer of the Ascendas-Firstspace platform. Aloke brings with him 17 years of experience across Real Estate Investment & Development, Private Equity and M&A Transactions across industries in India. Previously, Aloke has spent over 9 years in Everstone group, managing the various initiatives of the group in real estate, which included IndoSpace and Everstone Capital. As Managing Director of IndoSpace Capital Advisors, Aloke was responsible for investment to develop Industrial Real Estate in India. His responsibilities included identifying investment opportunities, monitoring developments, achieving financial closure and exiting projects after development and leasing.

Harry
Regional Director – Integrated Logistics Development, Asia PacificGeodis
Singapore
With a career spanning over 30 yrs, Harry has successfully headed Supply Chain functions, Manufacturing, Sales, Business Development & General Mgmt portfolios across a variety of industries, from 3PLs, Plastics, Industrial Packaging, Photographic Goods, Robotics Engg., Sporting Goods, Footwear, Clothing, Consumer Electronics, Telecom, Metals & Timber. He has had various stints in India, Russia, EU, SE Asia, Australia and US. Currently based out of S'Pore, he is responsible Geodis APAC business development and guides & mentors the APAC Board and Country Managers in the development of deeper Supply Chain business. Chosen as the Top 100 Supply Chain Professionals in APAC 2003, he travels & lectures extensively on Supply Chain & Leadership.

Ravi
Director-OperationsGrofers India
India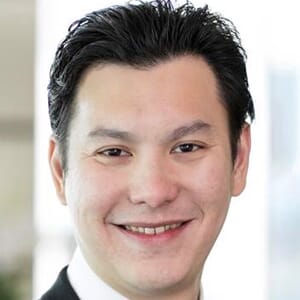 Samuel
Head of Capital Markets APAC, Real Estate SolutionsDHL Express
Singapore
Samuel is an experienced investment professional, having gain knowledge in the real estate sector through investment banking, fund management and capital market roles. He has strong track record in funds development and investment management in Asia Pacific. Samuel is currently the Head of Capital Markets for Asia Pacific in DHL's Real Estate Solutions business. His role involves developing strategic relationships with investors and driving the region's acquisition and divestment strategy.

Umesh
VP Supply-ChainCoca-Cola India

Prof.Janat
DirectorIIM-Udaipur
Janat Shah is the founding director and professor of Operations Management at IIM Udaipur. Author of 'Supply Chain Management: Text and cases', he is a leading authority in the fields of Supply Chain Management and Operations Strategy. His book has been used in MBA and executive MBA courses at IIM Bangalore as well as at numerous other business schools throughout India. He has also published extensively in national and international journals. Recipient of several teaching awards, he was also voted as the best teacher by MBA class of 1999. He was the principal researcher of the team which has won IBM faculty awards three times (2005, 2006 and 2008) for their work on human resource supply chain management.

Adam
Director-Supply ChainTM Insight - Australia
Australia
Adam creates innovative solutions to assist businesses in improving their supply chain and retail operations. Following his years leading Kmart's supply chain, and the great recent success in returning the business to strong profitability, Adam now works with a range of global businesses to overcome contemporary challenges to growth. Adam is the Director of Supply Chain at TM Insight, Asia-Pacific's leading integrated supply chain and property advisory firm. Over his extensive career, Adam has transformed the global and domestic supply chain operations for Kmart, the Reject Shop, Kathmandu, Simplot, Asahi and Fisher & Paykel.

Anshuman
Chariman & MDStellar Value Chain Solutions
India
Anshuman Singh is best known for being a thought leader, a young achiever and a serial entrepreneur. He has led several corporates as MD/CEO in the areas of Retail as well Supply Chain. In 2016, he founded Stellar Value Chain Solutions and achieved a rare distinction of raising USD 125 million (approx. INR 830 crores) at startup stage from the leading global private equity player Warburg Pincus. A strong patriot, Anshuman is building Stellar Value Chain Solutions with a vision of a Stellar India and wishes to transform the Indian Supply Chain landscape and bring India in the top 5 of the Global Logistics Performance Index.

Mayur
Managing DirectorFuture Supply Chain Solutions
India
Mayur Toshniwal is the Managing Director of FSC. He is an industry veteran with over 25 years of experience ranging from manufacturing paint, FMCG and retail sector. He holds a post graduate degree from IIM, Ahmedabad and a bachelor's degree from IIT, Banaras Hindu University, Previous to leading FSC he has worked with Asian Paints, Coca Cola, Future Group and Allgreen Ecotech Solutions

Mei
Head of Asia Pacific, Global Practice lead for Supply Chain and Analytics PracticeDHL Consulting
Singapore

Royston
Vertical Practice Lead -APAC Supply ChainZebra Technologies APAC
Singapore
Royston is the Vertical Practice Lead for Asia Pacific Supply Chains with Zebra Technologies, where he is responsible for collaborating with businesses that have dynamic and complex supply chains to identify supply chain digitization opportunities that promote visibility, transparency, accountability and resultant savings. Royston has been in the Logistics and Supply Chain industry with leading global 3rd party logistics integrators for two decades in a variety of senior regional roles with exposure to Operations, Solutions Design and Implementation related activities.

Anubha
Director - India Real Estate ClubGRI Club
Please fill your crisp Personal Biography here.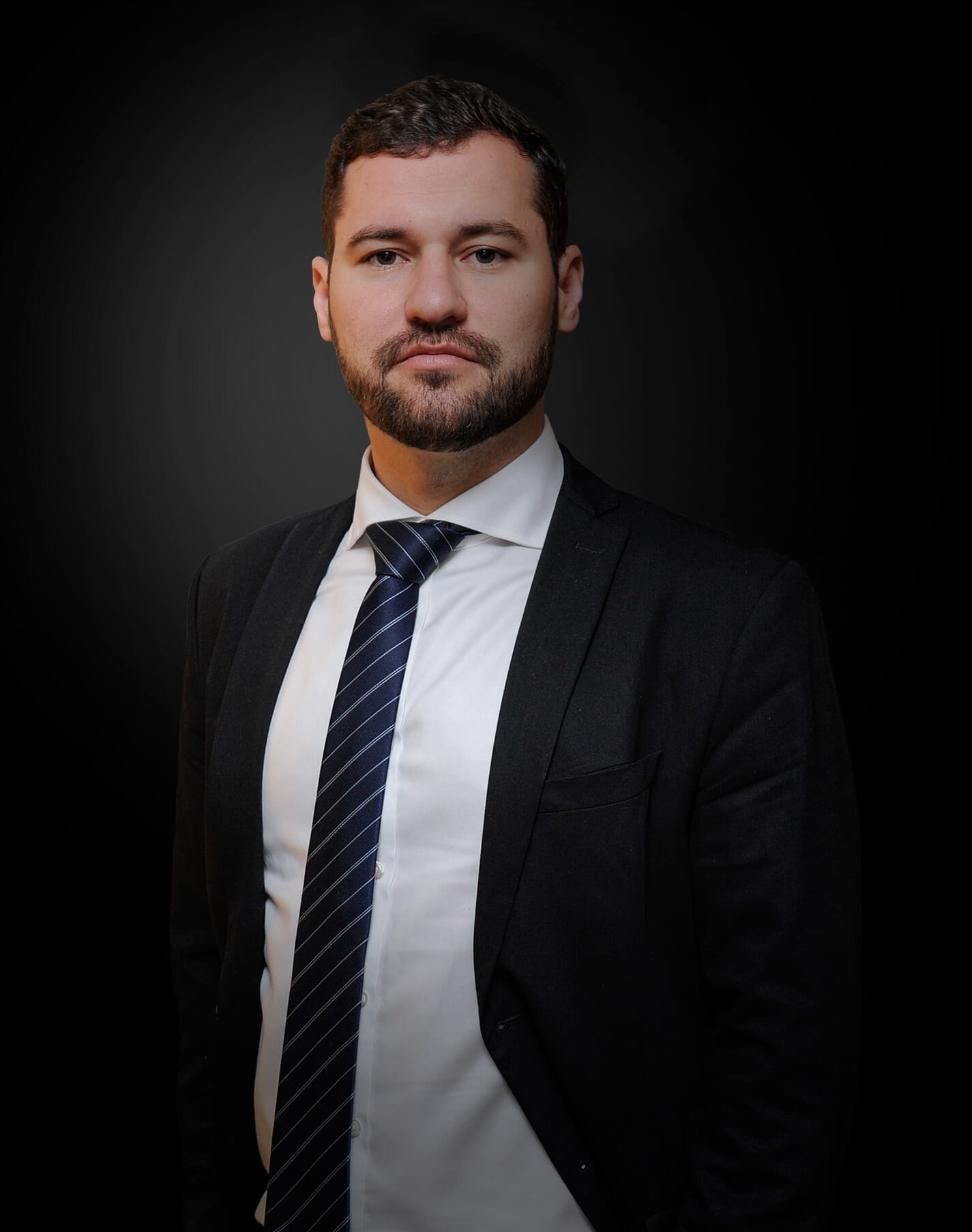 Pedro Nicolau
Pedro Nicolau
Global Head of Infrastructure & India
GRI Club
+55 11 98620-3494
+55 19 3203-0645
Pedro Nicolau is a Partner and the Global Head of Infrastructure and Portfolio Director for India at GRI Group. He leads the infrastructure division which is active in Latin America, India, China, and the USA. He also leads the real estate activities in India with a local team based in Mumbai. Prior to GRI, Pedro worked for Clarion Events Brazil in the Transportation, Mobility, and Sanitation portfolio. He has a bachelor degree in International Affairs at Unesp (São Paulo State University).

Priya Mathias
Priya Mathias
Country Head Real Estate India & Sr.Director Real Estate Asia Pacific
GRI Club
+919833945086
Priya is leading the strategy, investors relationship, business development, key account management, content development, special projects, events and team management across B2B/B2C at the GRI club. Headquartered in London, the GRI Club is a 'membership by invitation' club reserved exclusively for a qualified individual (C/Director level decision-makers) in real estate globally. Priya is a part of the GRI Management team and leads the India real estate relationships (Investors, Lenders, Developers, and operators) she is also responsible for the group's Asia Pacific business expansion. She has over 20 years of Marketing and Communications experience across real estate, hospitality, media and retail industry.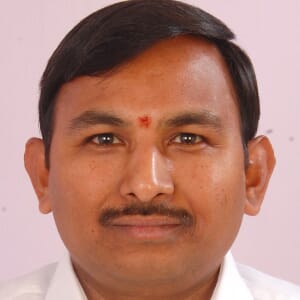 A.
CFOMy Home Constructions
India
A.Srinivasa Rao is a CA (1992) and presently working as CFO with My Home Constructions Private Limited, Hyderabad (My Home), a leading Company in Residential & Commercial Construction and is part of My Home Group, Hyderabad with various other businesses such as Cement, Logistics, Education, Media etc., Srinivasa Rao, during his 28 years of working experience, associated with various industries including Electronics & Communications, Security Printing, Cement, Oil & Gas and currently into Construction. Experienced in raising Loans, managing taxation & treasury, implementation of SAP, part of Senior think tank of the Group in Strategic Business decisions and occasionally participates in seminars / workshops and writes articles.

Abdeali
Partner - Real Estate InvestmentsWelspun One
India
Abdeali has been part of IIFL since 2009 and has experience of 12 years across mortgages, construction finance, debt and equity syndication. His area of specialization includes sourcing real estate opportunities on the syndication and structuring side. He holds a Post Graduate Diploma In Management and his previous assignment was with Kotak Mahindra Bank where he advised clients and corporates on acquisitions and structured lending. As a part of the fund management team he has overseen multiple investments across Mumbai, NCR, Bengaluru and Pune with investments and exits exceeding ~USD 500 million Abhishek
Sr. AssociateBlackstone
India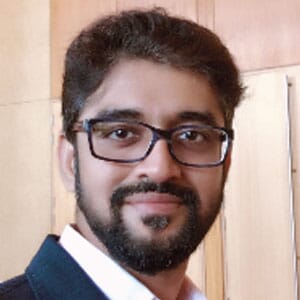 Abhishek
Chief Strategy Officer & Business HeadArihant Superstructures
India
Abhishek carries over 15 years of intensive corporate finance, project acquisition, strategy & investment banking experience in RE. At Arihant, he is responsible for driving corporate strategy across finance, new acquisitions and operations. Prior to this, he has worked with couple of Mumbai based RE companies with P&L responsibility, has led corporate finance function raising several rounds of capital from institutional investors and contributed to some of their key project acquisitions. Preceding that, he was with investment banking firms including C&W Capital Asia. His educational qualifications include CFA, MBA (finance) and a Bachelor of Engineering.

Adam
Director-Supply ChainTM Insight - Australia
Australia
Adam creates innovative solutions to assist businesses in improving their supply chain and retail operations. Following his years leading Kmart's supply chain, and the great recent success in returning the business to strong profitability, Adam now works with a range of global businesses to overcome contemporary challenges to growth. Adam is the Director of Supply Chain at TM Insight, Asia-Pacific's leading integrated supply chain and property advisory firm. Over his extensive career, Adam has transformed the global and domestic supply chain operations for Kmart, the Reject Shop, Kathmandu, Simplot, Asahi and Fisher & Paykel.

Adarsh
Managing DirectorPrimus Lifespaces
India
Mr. Adarsh Narahari is the Managing Director of Primus Lifespaces and the pioneer in conceptualizing and creating luxury communities for seniors in India.  A brainchild of Adarsh, Primus represents his entrepreneurial spirit and passion. His projects, Primus Eden & Primus Reflection is a unique combination of global best practices, offering an enriching living experience for seniors, focussing on operation, service, and care and not just on real estate.  Adarsh received the "Young Entrepreneur of the Year 2017 and 2018" Award at BAM Awards. He was also a pioneer in introducing the 'leasing model' as well as developing India's first "age in place" retirement community, an internationally accepted norm in the senior living sector. Adhirath
DirectorShekhawati Group
India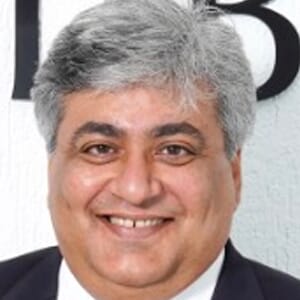 Adil
Jt.Managing PartnerCREDBERG
India
Adil Engineer is a founding Director and Managing Partner of Credberg and is based in Mumbai. Adil is responsible for Jointly leading the firms growth Strategy. He has more than 28 years of experience encompassing investment banking, investment management and construction. He has advised on deals in excess of US$ 4 billion across asset classes and the entire capital stack. Mr Engineer was previously a Partner at Brookfield Financial where he was instrumental in setting up the Indian operations and for leading the investing banking and advisory function.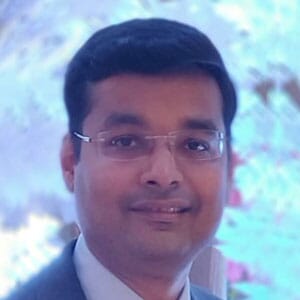 Aditya
PromoterChandak Group
India
Aditya is the Promoter of Chandak Group. He graduated in IT from Mumbai University in 2006. Before joining Chandak Group in 2010, he gained experience in the domains of finance & real estate with prominent industry names such as JP Morgan Chase and Mr. Ramesh Damani. Aditya is proud to build on the good work that the Group started in 1986. In the last 2 years alone, the firm has added over 4.2 lakh sft of residential space with OCs; a rate of growth symptomatic of a reliable foundation powering an engine of value creation. The firm has recently opened a kitchen with Akshay Patra to serve food daily to 20,000 kids in Bikaner. Also contributed in opening Maheshwari Bhawan in Mumbai and took over responsibility of 100 girl child education

Aditya
Managing DirectorGowra Ventures
India
An Engineering Graduate from Osmania University, he Hails from the illustrious business family of GOWRA, a five decade old conglomerate having presence in diversified business verticals like "Real Estate", Pharma, Petrochemicals, Software Development, Engineers & Aerospace, Food additives & Preservatives, Financial Services etc. completed more than 2 Mn sft and 2 Mn sft under construction. Aditya is a founding member of "CREDAI "Hyderabad and has been the Treasurer since inception till last year, he was elected as Vice-President. Aditya is in the forefront in dialogues / discussions with Govt. authorities / other players of building industry, and his insightful and pragmatic contribution have influenced decision / policy making.

Aditya
Managing PartnerGreen Apple
India
Aditya holds a credential of developing 44-mn sq.ft of mixed use Real Estate portfolio incorporating the Best of Shopping Malls, Hospitality, Residential and Commercial Office spaces, Warehousing, Educational Institution and Healthcare. Raised funds to the tune of 250MnUsd+.

With a corporate career of heading a JV with "The Phoenix Mills Ltd" till 2016 and interesting stints in the entertainment industry like Red Chillies Entertainments, Aditya has several accomplishments to his credit. Having successfully completed the exit transaction of his food-tech E-commerce startup is presently identifying new investment proposals in varied sectors.

Aditya
DirectorTeam One Arteq
India
Aditya leads the Experiential & Wellness Design Practice @TOA. With 16+ years of experience in leading the development of integrated technology-enabled workplaces, that combine an organization's strategy, space types & sciences to create interdisciplinary facilities that lead to innovations & creative breakthroughs, he proposes designs that are at convergence of engineering, efficiency & wellness. He uses the work environment as a tool to solve organizational challenges. He understands issues firms face as they attempt to effect change through the built environment and helps develop data-driven planning and property solutions that link design to all business functions and organizational goals. He is a CoreNet Global & GRI member. Akhileshwar
DGM ProjectsWalmart Akshay
ConsultantApollo Global Management
India