18 - 20 August
15:00 - 16:00 | Indian Standard Time (GMT+5:30)
Check our agenda for the discussions and register here.
The warehousing sector has emerged as a promising investment opportunity for institutional investors despite the trying times. This 3-day GRI Warehousing eSummit will gather club members to discuss the new trends shaping this segment, evolving consumer consumption patterns, consolidation, nearshoring and automation, all inturn contributing to the growing demand of the sector.

Senior industry experts from across India, developers and global investors will come together to reflect, review and chart the course ahead. Join us for the most influential dialogue with high-level leaderships - as if they were sitting right in your living room.
18/08/2020 | 15:00 - 16:00 | IST (GMT+5:30)
Future of Equity Investment – Acquisition, Development & Transformation?
The warehousing industry has been experiencing changes in trends ever since Covid19, giving a significant jump in warehousing demand. Investors are expecting the sector to emerge faster and stronger after the crisis. Capital is now being used to acquire warehousing assets globally and this would in turn benefit the sector in India too. Investors would soon return with a renewed vigour and interest in this sector. What is it that the investors are looking? What should the developers and landowners work towards in the meantime?  
India specific entry strategies 

Land-Banking-Is institutional backing creating mega growth opportunities?

Debt & Equity

Ease of doing business

Tier 2 Market demand  
Submit your interest (Non-members)
Participation is restricted to Club Members and eMembers.
If you would prefer to contact us by email, please send to [email protected].
* Required fields
Our team will get in touch with you soon to confirm your participation
19/08/2020 | 15:00 - 16:00 | IST (GMT+5:30)
Mapping the supply chain dynamics in APAC - How has the capital moved?
The impact of the coronavirus pandemic on global supply chains is a major disruption. Asia Pacific is expected to have the largest market sizing as the region has taken stringent measures to contain the virus. However, is this a possibility to accelerate growth for the warehousing sector? Businesses dependent on global sourcing are facing hard choices in crisis management amid the supply chain disruptions. But in planning to mitigate the risks of similar disruptions in future, what is the impact of COVID-19 on the logistics and supply chain industry? What would be the impact of COVID-19 on the logistics industry by 2021? What are the business opportunities for global logistics and warehousing companies?
The paradigm shift of price vs.value

Position supply chains as a conduit for change

Local or near shore sourcing?

Importance of supply chain resiliency 
Submit your interest (Non-members)
Participation is restricted to Club Members and eMembers.
If you would prefer to contact us by email, please send to [email protected].
* Required fields
Our team will get in touch with you soon to confirm your participation
20/08/2020 | 15:00 - 16:00 | IST (GMT+5:30)
The Role of Automation in Warehousing in India - Challenges and Opportunities 
India has been witnessing rapid growth in the adoption of warehouse automation technologies by different sectors and industries including logistics units, manufacturing units, e-commerce sectors, automobile and retail industries. Each of these have their own operational characteristics and therefore require new techniques to manage the real game which is possible only through the adoption of automation, especially in warehouses. Is automation on its way to make unprecedented leaps in the supply chain industry of the country.
How can we increase the profitability of the operation?

Is automation contributing to the escalating unemployment rate in the country?

Is there a scale-up for peaks and an increase in the transparency of operation?

What are the risks and opportunities?
Submit your interest (Non-members)
Participation is restricted to Club Members and eMembers.
If you would prefer to contact us by email, please send to [email protected].
* Required fields
Our team will get in touch with you soon to confirm your participation
Contact our team and check the sponsorship and exposure opportunities according to the strategy of your company.
Sponsorship Opportunities
* Required fields
Successful registration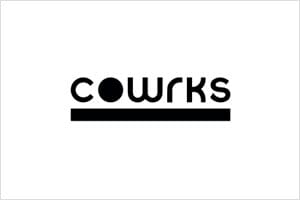 Bangalore | Karnataka | India
CoWrks is India's largest and fastest growing large-format coworking space provider. Established in 2016, it has become home to several leading entrepreneurs, a launch pad for startups and a work hub for millennials in large enterprises and Fortune 500 companies. Headquartered in Bangalore, CoWrks currently operates out of five cities, and is spread across 2 million sq. ft, with a community of over 23,000 members. CoWrks caters to all demographics of the workforce with an array of membership options, including flexible and dedicated desks, customizable private studios and even virtual membership. CoWrks is driven by data and technology, providing a sophisticated visitor management system, a private social networking app, digital meeting room booking, and more. With 24*7 access to select workstations, a sweeping gamut of amenities, and unique networking opportunities, the co-working space is creating a culture that boosts creativity, productivity, cross-collaboration &knowledge sharing

Mumbai | Maharashtra | India
Colliers International (NASDAQ, TSX: CIGI) is a leading real estate professional services and investment management company. With operations in 68 countries, our 15,000+ enterprising professionals work collaboratively to provide expert advice.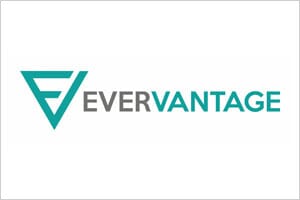 Mumbai | Maharashtra | India
EverVantage is a real estate consultancy firm that caters to the needs of developers, high net worth individuals, and investors across the country. Equipped with its single-minded pursuit of 'forEver adVantage', the firm provides services like fund raising, hospitality advisory, portfolio management, land transactions, leasing and transaction management, and strategy advisory. Adhering to its belief of 'People over Projections', EverVantage prioritizes right end-to-end solutions over simply closing a deal for its clients.

JLL (NYSE: JLL) is a leading professional services firm specializing in real estate and investment management. JLL, a Fortune 500 company, helps owners, users and real estate investors to achieve their business ambitions. JLL began operating in Latin America 25 years ago. Today, the company has 2,600 employees in the region, 13 corporate offices and operates in 19 countries.

Hyderabad | Telangana | India
Katerra is a technology driven global company optimizing the way buildings are designed & constructed through tested systems & approaches to bring more efficiency in our projects. Katerra offers end-to-end building products across Residential, Commercial Office Buildings, Hotels, Malls, Hospitals, Schools & Industrial Parks. Founded in 2015 by Michael Marks, Katerra has 700+ projects in progress & 6 factories globally. Headquartered in Silicon Valley, Katerra is present across America, India, China & the Middle East with 7,500+ professionals experienced in design, technology & construction. Katerra utilizes offsite manufacturing at its factories to save time & cost. Katerra's unique design approach links standardization with customization to provide efficiency without sacrificing design freedom. In India, Katerra is working with Indira Canteen, Infosys, Embassy, Vaishnavi, Lulu Mall, Bosch, KMCH Hospitals, GEMS Schools & others to deliver design & construction solutions.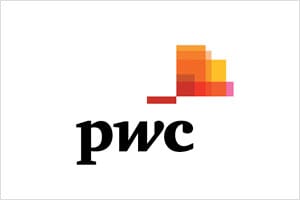 Mumbai | Maharashtra | India
At PwC, our purpose is to build trust in society and solve important problems. We're a network of firms in 158 countries with more than 2,36,000 people who are committed to delivering quality in assurance, advisory and tax services. Find out more and tell us what matters to you by visiting us at www.pwc.com In India, PwC has offices in Ahmedabad, Bengaluru, Chennai, Delhi NCR, Hyderabad, Kolkata, Mumbai and Pune. For more information about PwC India's service offerings, visit www.pwc.com/in PwC refers to the PwC International network and/or one or more of its member firms, each of which is a separate, independent and distinct legal entity. Please see www.pwc.com/structure for further details.

Gurgaon | Haryana | India
Founded in 1998 and listed on the Dubai Financial Market, Tabreed is a global leading UAE-based investor, developer and operator that provides energy-efficient, cost-effective and environmentally friendly district cooling solutions through long term cooling as a service concessions. Through its 75 plants, thermal storage facilities and chilled water distribution networks, Tabreed currently delivers over 1.1 million refrigeration tons of sustainable cooling to over 250 million square feet of air-conditioned area in the cities the company currently operates in. Technology agonistic; using a variety of energy or heat rejection sources and with 20 years of operational excellence, Tabreed remains the partner of choice for organizations interested in benefiting from environmentally friendly cooling solutions that support the sustainable development goals.
Construction/Engineering

Mumbai | Maharashtra | India
Tata Group forayed into the real estate business over 35 years ago. Tata Housing was formed in 1984 and Tata Realty and Infrastructure Limited in 2007. The two companies were consolidated in 2018. TRIL has a strong presence across segments in 15 cities. Cumulatively, the company has a total of 53 projects (delivered & under construction); residential spaces of over 20 million sq ft, Commercial spaces of around 12 million square feet, Retail spaces of about 1.3 million square feet, Thirty two million square feet constructed, Another 37 million square feet is under construction. Each of the projects are built to enhance the quality of life for our customers and ensure customer delight. The focus is on best-in-class developments, sustainability and safety. The company carries forward the legacy of trust & integrity of the Tata Group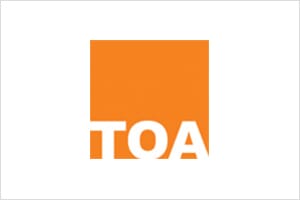 Mumbai | Maharashtra | India
We are a Technology-Enabled Architecture, Engineering, Planning, and Design firm creating the Intelligence Based Architectural and Design solutions for Sustainable Buildings, and Efficient Infrastructure for Tomorrow. The company has Energy Modelling & The Sustainability Concept at the core of its Designs. We leverage the knowledge of the work environment as a tool to solve organizational challenges. We understand issues companies face as they attempt to effect change through the built environment and with our Technology Adaptive and Enabled Design solutions we are able to combine an organization's strategy, space types and sciences to create interdisciplinary facilities that lead to innovations and creative breakthroughs he proposes designs that are at the convergence of engineering, efficiency, and wellness. OUR NICHE: Architectural Design Interior Architecture Design Engineering Procurement Commissioning (DEPC)

Mumbai | Maharashtra | India
One Industrial Spaces is building integrated fund/asset management, development management and property management platform focusing on the Industrial Real Estate sector in India. Founded in July 2019 by Anshul Singhal, an industrial real estate veteran with a track record of delivering Grade A industrial/warehousing facilities across India in his earlier role as CEO of a leading industrial development platform. The founding team has not only closely worked with large private equity funds but also comes with years of track record in the entire lifecycle delivery of the business including; Identification of Markets, Acquiring Land, Obtain Planning Permissions,Project Design, Execution, Leasing, Market Positioning & O&M.The One Industrial team is being built to differentiate itself with ability to unlock large parcels of clean lands in India by partnering with landowners across the country.
THE ONLINE DISCUSSIONS
Are designed to foster candid and honest debates between our global members and invited C-level suite, creating meaningful experiences.

THE SENIORITY OF A BOARDROOM
From the convenience of your own home or office through simple and powerful technology, bringing together leaders from around the globe to discuss global entry and exit strategies.

OUR WHITEPAPERS
Give insights into summaries, solutions and information from discussions you have participated in or were not able to join, to continue the conversation in our global eCommunity.

OUR ECOMMUNITY
Offers access to our global members directory to support creating meaningful business relationships and create online discussion groups.

The seniority of the boardroom, from the convenience of your desktop
GRI Club eMeetings
are the next level of building meaningful business connections. In addition to our premium face-to-face gatherings, an exclusive private online community of global
c-level investors, lenders, holding companies, operators, developers and property owners meet
to discuss global issues impacting the
real estate
and the
infrastructure
market value chain.
The
eMeetings
are designed to provide value to our
global membership
, using simple and powerful technologies that
bring leaders together
. In a world where time is of the essence, we build insights, stimulate capital sourcing and enable deal flow. We discuss global entry and exit strategies with varied perspectives from the
comfort of your own home or office
.
The GRI eMeeting are restricted to GRI Members and eMembers.
Find out how to apply to
become an eMember
or a Member
here
.


Need help?
WhatsApp Assistance
Monday to Friday - 8:30 a.m. to 6:00 p.m.
X
Privacy policy and how we use cookies
Accept and hide this message