October 27 | 10:30 - 11:30 | Central Daylight Time (GMT-5)
Building Resilient Real Estate: How to Increase Efficiency and ROI with Technology  
 
2020 has demonstrated that integrating resilient strategies into real estate  is no longer an option, but a necessity to overcome adversity. Technology has evolved drastically in the last years, and with new methodologies to help guide the way, resilience and sustainability are in a better reach of RE investors and developers.  
Machine Learning: Why is it so important and how can it be implemented in real estate? 
Smarter Asset Management: What technologies exist to better manage assets and boost efficiency? 
Technology & ROI: How can technology translate into higher ROIs and why is investing in technology important? 
October 29 | 10:30 - 11:30 | Central Daylight Time (GMT-5)
Proptech 101: How and where to invest in Latin America?
 
Proptech is quickly growing and expanding throughout the region, and there are many opportunities to invest. But where do you start and what companies show the most promise? Whether it is to improve construction processes, increase customer experience or design better projects, there is a Proptech company to fit your needs. 
Venture Funds: How are they investing in LatAm real estate and what best practices are they implementing?

Proptech investing 101: How, where and in what type of opportunities exist in LatAm?

Identifying and satisfying needs: What are the gaps in the real estate ecosystem?

Hugo
CEO100 Ladrillos
Mexico
CEO of 100 Ladrillos a digital marketplace that seeks to democratize real estate tenency. The 100% online investment and secondary market it is possible due the use of advanced e-signature, digital trusts and blockchain. Hugo has a Bachelor Degree in Bussiness Administration and Finance, and for the past 10 years he has led Kapital Financiera a traditional Micro Finance Institution he co-founded in 2005. In 2013, he started in the world of fintech and together with his co-founders launched yotepresto.com the leading P2P lending platform in México. Being a technology enthusiast, he has invested in different startups through various venture capital funds -such as KF Ventures, Investo, View Acelerator and Narval Ventures.

Olivia
Founder & CEODeepblocks
USA

Rodrigo
Founder & PresidentLaHaus
Colombia

Jorge
Managing Director - MexicoIvanhoé Cambridge
Mexico
Jorge has extensive experience in the real estate industry and more specifically in the management of real estate funds in Mexico. Prior to joining Ivanhoé Cambridge, he worked for PGIM Real Estate (Prudential), a real estate private equity firm where he was Head of Transactions for Mexico. Before that, Jorge was a Senior Director at Tishman Speyer and also worked for real estate development and investment firms Tresalia Capital, Apollo Real Estate and AMB Property Corporation (now Prologis). Jorge holds an MBA from Wharton School of Business and a Bachelor's Degree in Economics from Instituto Tecnológico Autónomo de Mexico (ITAM). He speaks fluent English and Spanish.

Bernardo
Co-FounderFlat
Mexico

Camilo
Managing PartnerAngel Ventures
USA
Prior to Angel Ventures and between 2011- 2013, Camilo was board member, consultant and COO for seven start-ups in the technology, retail and specialty retail sectors which collectively raised more than $163MM in venture capital backing. From 2006 to 2011, he was a top executive at EMI Music where, as Senior Executive VP and Chief Operating Officer, he ran the company's international division and managed more than $900MM in revenue. Prior to EMI, he ran the LATAM region for New Line Cinema, establishing 17 start-up operations in Latin American territories in support of "The Lord of the Rings" franchise. He earned a BBA in management and marketing from UCS in Argentina and received his MBA from The Sloan School of Management at MIT.

Cristobal
Co-Founder and General PartnerJaguar Ventures
Mexico
Cristobal is Co-Founder & General Partner at Jaguar Ventures. Previously, he was VP of Real Estate LatAm at Navent. There, he was part of the founding team and responsible for the company's real estate sites in Mexico, Peru, Ecuador, Panama and Venezuela, and software companies in Brazil and Mexico. Prior, he was one of the founders at Groupalia, a daily deals site, where he was responsible for launching the company's operations across 5 countries in less than 8 months and positioning as the number 1 player in the market. Cristobal began his career as a lawyer focused on international financial transactions in the energy sector. He holds an MBA with honors from Columbia University and received JD with honors from Universidad Iberoamericana.

Raúl
Co-Founder & CEOTrueHome
Mexico
As a valued member, the GRI is offering you the opportunity to invite industry friends to join us. Just let us know and we will be happy to send the invitation on your behalf.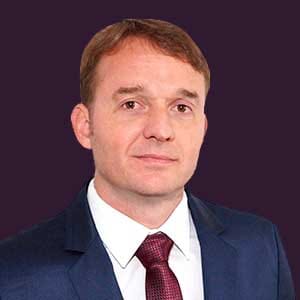 Leonardo Di Mauro
Leonardo Di Mauro
Partner | Head of Real Estate LatAm
GRI Club
+55 19 9 9369 6733
+44 20 7121 5060
Leonardo Di Mauro é Sócio e Head do setor de Real Estate para LATAM, respondendo pela atuação do GRI Club em toda região. Começou sua carreira no CPqD onde atuou por quinze anos, finalizando sua trajetória nesta empresa como diretor comercial do setor de telecomunicações com forte atuação em países como Argentina, Brasil, Colômbia, Chile, México e Uruguai. É graduado em Engenharia Civil pela Escola de Engenharia de Lins, com MBA Executivo pela FGV e pós-graduado em Gestão de Projetos pela Universidade São Francisco.