In participation with the GRI Retail Global Committee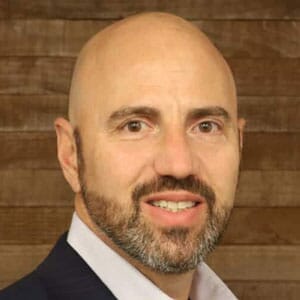 Founder & CEODLC Management Corporation
USA
Adam Ifshin is Founder and CEO of DLC Management Corp., which he founded in 1991. Over the last 29 years, he has built DLC into one of the nation's largest owners and operators of retail real estate, and one of the most active acquirers of assets with value added potential. Mr. Ifshin oversees DLC's acquisitions and dispositions, capital markets activities, redevelopments, joint ventures, and corporate strategy, and is well versed in the complex world of foreclosures, bankruptcies, and restructurings. As a principal, he has been involved in over $4.5 billion of real estate transactions.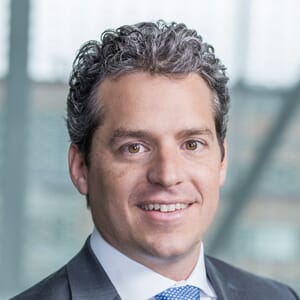 Managing Director - Head of LatAmIvanhoé Cambridge
Brazil
As the leader of the Latin America team, Adriano Mantesso is responsible for making RE investments locally, developing asset-management strategies and overseeing strategic partnerships for the region. Mr. Mantesso has extensive experience in the industry. Before joining Ivanhoé Cambridge in 2017, he worked for five years at the investment bank BTG Pactual, where he became Partner and Head of Income Producing Properties (RE), managing what was then the largest local REIT. From 2005 to 2012, he worked for Brazilian Capital, managing private and public RE investment funds.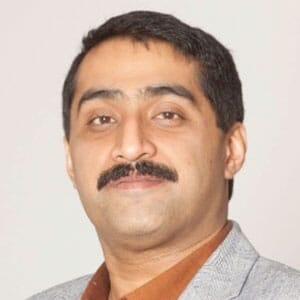 Country Managing Director - IndiaTaurus Investment
USA
As Country Managing Director, Ajay is responsible for end-to-end management of all investments in India and leads Taurus India' team of highly experienced real estate professionals. He builds and manages relationships with global investors as well as development partners to deliver world-class projects across the country. Ajay has more than fifteen years of professional and academic experience in a variety of markets in India and in the United States. Among the projects that he is currently leading is the development of a 2.4 million square foot, retail-centric, mixed use development.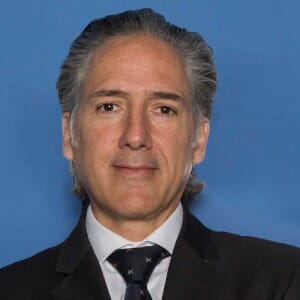 CEOConquer
Mexico
Prior to his appointment as CEO of CONQUER, Alejandro led the company's area of ​​operations. Prior to joining CONQUER, he served as a procurement leader in Latin America for GLL REAL ESTATE PARTNERS for two years, participating in acquisitions and negotiations of AAA office buildings in Chile, Peru and Mexico for more than US $ 150M. He previously collaborated for 5 years with KIMCO REALTY CORP (US REIT) as Commercial Director prior to his role for almost 2 years as Director of Growth and Development for INMOBILIARIA CITELIS.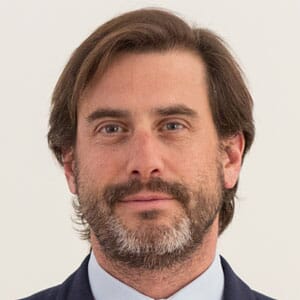 CEOCastellana Properties
Spain
Real Estate expert with more than 20 years of experience in the industry, from retail and offices to industrial & logistics. Alfonso Brunet holds a Bachelor in Business Administration with Concentration in Finance from Boston University. He has dedicated his last 14 years in the retail Real Estate industry heading different projects, at CB Richard Ellis (CBRE) he assumed the position of responsible for logistics and industrial assets and in Pradera, a Private Equity Retail Fund he held the position of Country Head. Alfonso is since 2017, CEO of Castellana Properties REIT.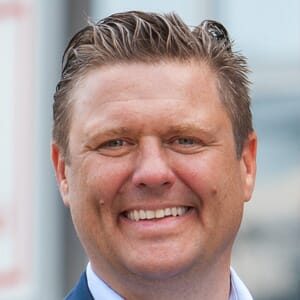 Director, Head of Investor RelationsKaufland
Germany
Dr. Angelus Bernreuther has been with Kaufland since 2017, currently responsible for relationship management with institutional investors and the real estate industry in Germany. Before that he was head of location research and international clients for BBE Handelsberatung GmbH & in municipal consulting. Studies in geography at the University of Bayreuth as well as an additional real estate studies course at EIPOS at the TU Dresden laid the foundation for his activities in market research, location evaluation and project development for retail properties. He has many years of expertise in retail and real estate topics, gives lectures on leading congresses on current challenges and publishes specialist articles.

Vice President of Finance & IRMultiplan
Brazil
Armando d'Almeida Neto is Vice President and Investor Relations Officer of Multiplan Empreendimentos Imobiliários since 2008, a company with over 40 years of experience in the real estate sector of shopping centers and residential and commercial buildings. Armando is responsible for many areas, such as Planning, IT, Finance, Tax, Accounting, Human Resources and Investor Relations. With 27 years of experience in the financial market, before Multiplan, Armando was the President of BullTick Brasil between 2006 and 2008, Director of Santander Investment in New York between 2000 and 2005 and Director of Banco Bozano, Simonsen between 1997 and 2000.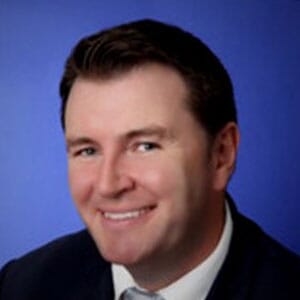 Managing DirectorSlate Asset Management
USA
Briain is Managing Director of Slate Asset Management. He has significant corporate finance, restructuring, and capital markets experience in both North America and Europe. Briain leads the Slate European platform. His responsibilities include originating and executing acquisitions, capital raising, overseeing various asset management functions and establishing new investment platforms.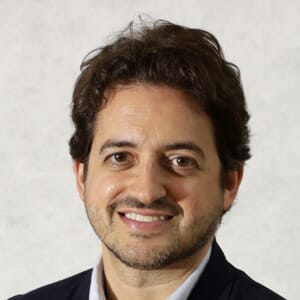 PresidentIguatemi Shopping Centers
Brazil
Carlos Jereissati Filho grew up in the universe of shopping centers and was always encouraged by his father to be interested in the family business. In 1997, he officially joined Iguatemi Empresa de Shopping Centers and, since then, has held several positions in the group. Since 2005, when he assumed the presidency, he has had the mission of making the company grow, preserving its culture and its DNA. Over the past decade, he led the IPO process and opened several projects.

Senior Vice President, InvestmentsCadillac Fairview Brasil Participações
Brazil
Cintia Guimarães is responsible for strategic acquisitions, divestitures and management of investments in Latin America. Before joining Cadillac Fairview in 2014, she was a partner at TozziniFreire Advogados in São Paulo and advised in mergers and acquisitions, real estate and project financing transactions, both domestic and international. Cíntia holds a Master of Laws (LL. M.) degree in Comparative Jurisprudence, from the New York University School of Law, and a Juris Doctor (J.D.) degree with concentration on Private Law and Civil Procedure from the Universidade de São Paulo.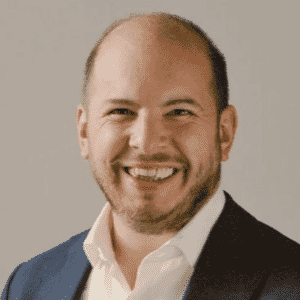 CIOKlépierre
France
Cyrille joined Klépierre in 2014 as Head of M&A. From 2007 he worked for HSBC Investment banking in Paris where he started the M&A real estate team in 2009. Cyrille started his career at Deloitte in France and thereafter in the US doing due diligence for private equity funds.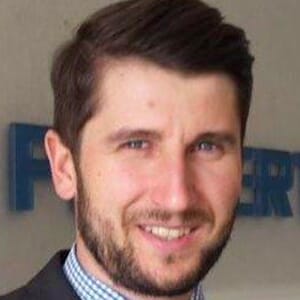 Head of TransactionsMETRO Properties
Germany
His professional career in real estate and finance began in 2007. He has a successful track-record in preparation, structuring and execution of property & share transactions across the world (i.a. Germany, India, Spain, Turkey, China, Poland, Russia, Serbia, Croatia, Egypt, Hungary, Romania, Portugal, Austria, Pakistan, Bulgaria, Czech Republic, Hungary, France, the Netherlands). His responsibilities include inter alia: transaction management; leadership of international/multicultural teams; portfolio and asset management; lease contract negotiations; implementation of due diligence processes, financial analyses and investment research. He has profound knowledge and experience in the asset classes wholesale, retail, office and logistics.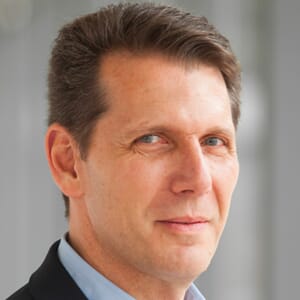 CEOLojas Renner
Brazil
Fabio Adegas Faccio is CEO of Lojas Renner S.A., which comprises the brands Renner, Camicado, Youcom, Ashua and a Realize financial institution. He has a degree in Business Administration from PUC / SP, an MBA in Finance from FGV / SP and a degree from Harvard. The executive joined the company as a trainee in 1999 and has a professional trajectory strongly linked to the growth of the company, which registered a net profit of R $ 1.1 billion in 2019 and is present in Brazil, Uruguay and Argentina.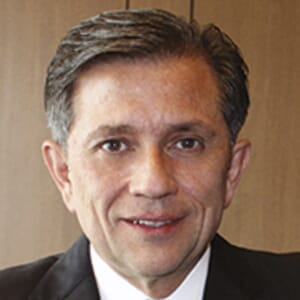 CEOFibra UNO
Mexico
Mr. Gonzalo Pedro Robina Ibarra serves as Chief Executive Officer of Fibra Uno. He has over 30 years of experience in the real estate sector. Before joining Fibra Uno, he was founder and Chairman of MexFund Private Investmetn Fund created in 2007. He was Chairman of Fenix Capital Group, a real estate fund owned by Deutsche Bank with over 7,000 real estate assets in Mexico and 14,000 properties under its management.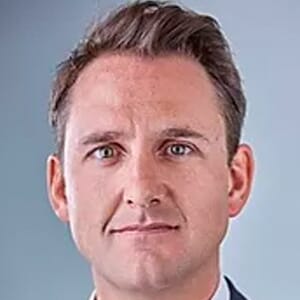 European Investment Director, Property FundsBridges Fund Management
United Kingdom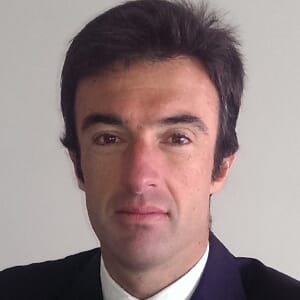 Director Fund ManagementSonae Sierra
Portugal
João Lélis joined Sonae Sierra in 2004 as an investment analyst, later becoming Director of the Fund Management business. As member of the executive team, current responsibilities include management of the real estate funds co-owned by Sonae Sierra, of the direct investments outside Iberia and transaction support. Prior to Sonae Sierra, João was a consultant with McKinsey & Company and also with Arthur Andersen. João completed the INSEAD – Advanced Management Programme in 2018 and the INSEAD - International Executive Programme in 2010. He also holds an MBA from the Yale University School of Management (2002) and a BS in Management from Faculdade de Economia do Porto (1997).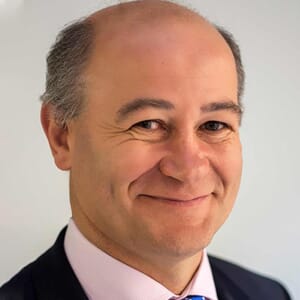 CEOGreenman
Ireland
John Wilkinson is CEO and founding member of Greenman. John has over 15 years' experience in real estate development and investment. Since managing the company from 2005, John gained a significant expertise in the selection, funding, purchase and management of German food and non-food retail warehousing. Since forming Greenman, the company has acquired and manages real estate projects to a value of €900m including Greenman OPEN, Germany's largest grocery focused retail RE fund. John is currently leading the execution of Greenman's European expansion, with the target of acquiring c.€175m of grocery dominated retail real estate in France and Spain during 2020.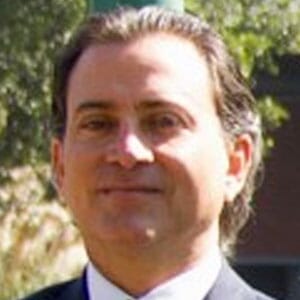 CEOOuest
Mexico
Mexican businessman with experience in evaluation, development and generation of projects in the real estate sector for more than 15 years. He has undertaken important projects together with internationally recognized firms such as Sanaa (Sejima + Nishizawa y Asociados), Herzog & de Meuron and SOM (Skidmore, Owings and Merrill). His career includes a wide variety of residential, tourist, urbanization and infrastructure projects, mainly in the States of Jalisco and Nayarit (Punta de Mita). He is currently developing "Distrito la Perla"; World-class mixed-use project, located on the site of the Old Kodak Plant in the Guadalajara Metropolitan Area.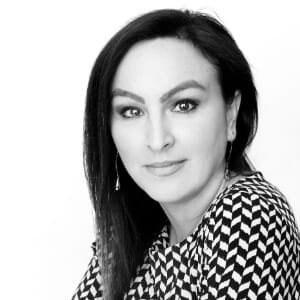 VP, RetailQuadReal Property Group
Canada
Larissa Jacobson has been with QuadReal since February 2018. As Vice President, Retail Leasing, Larissa is responsible for overseeing an active leasing portfolio of 2.8 million square feet in Western Canada consisting of enclosed shopping centres, open centres and developments under construction and in the planning stages. Larissa completed her executive MBA at the Richard Ivey School of Business at Western University in 2017. Larissa was formerly with Bentall Kennedy as Director of Leasing responsible for over 2 million square feet for 10 years. Larissa began her career at CB Richard Ellis in 2002.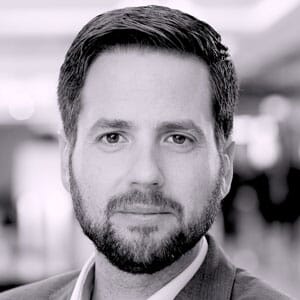 CEOAtrium
Netherlands
Liad was appointed as Group Deputy Chief Executive Officer on 21 December 2016 and took over the role of Group Chief Executive Officer on 23 February 2017. Liad was previously with the Atrium Group from 2008 until November 2015, latterly in the position of Group Chief Investment Officer responsible for the Group's pipeline of acquisitions and divestments, and from November 2015 until his appointment to Atrium held the role of Chief Investment Officer with Gazit-Globe. Liad has a B.A. in Business Economics & Management from Guilford Glazer School of Business & Management, Ben-Gurion University and an MBA from Reccanati Business School, Tel Aviv University.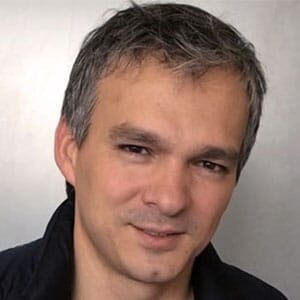 CEOSeris Retail Holdings
Mexico
Luis Cantu is a founding partner and serves as CEO of Seris Retail Holdings, a Mexico City and metropolitan area-focused retail property investment and management firm that has invested US$100 million since 2017. Seris Retail Holdings is backed by Calzada Capital Partners, a US-based private equity firm with over US$8.5 billion under management. Before founding Seris in 2017, Mr. Cantu was de COO for the retail development arm of Abilia and was responsible for the development of over 250,000 square meters of retail space and the successful sale of its largest retail development to Fibra Shop.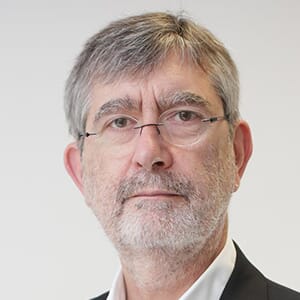 ChairmanGrupo Lar
Spain
Luis Pereda Espeso is Executive Chairman of Grupo Lar, a Spanish developer and investor currently active in Europe and Latin America, and manager of Spanish REIT Lar España Real Estate. Luis has a BA in Law and a BS in Econometrics from the University of Madrid, and postgraduate degrees from IESE, MIT and Harvard. He is Professor of Management at the Instituto de Empresa in Madrid, Advisor to the Board of Grupo Barceló and Member of the Advisory Board of GED Fund Management.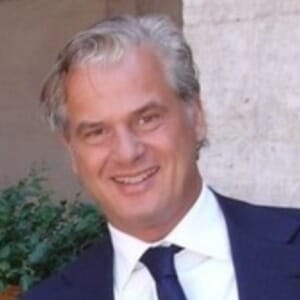 Managing DirectorForuminvest
Italy
Marco Mutti is the Managing Director of Foruminvest Italia srl , a property investment and development company since the company's incorporation in 2004. With over 25 years of development experience in the commercial real estate sector, 4 years in Cushman & Wakefield as advisor of major of international retail groups, 4 years in AIG Lincoln as development director, he is also the president of the team who won the Italian championship of Football.

Head of Real EstateInRetail
Peru
Misael Shimizu is the Vicepresident of Real Estate at Intercorp Retail since 2012 and Head of Real Estate at Intercorp since 2020. He also serves as a Partner at Nexus Group, a private equity firm in Peru, which he joined in 2005. Prior to this, he was an Associate Consultant with Apoyo Consultoria (Lima, Peru). Mr. Shimizu received a Bachelor degree in Economics from Universidad del Pacífico (Lima, Perú) and a Master's degree in Business Administration from the Tuck School of Business at Dartmouth College (Hanover, NH).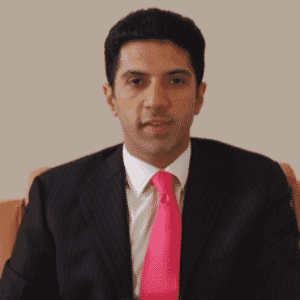 Group PresidentK Raheja Corp
India
Neel Raheja began his odyssey with the family empire at the young age of 18. With a strong background in finance, Neel over the last 17 years, has piloted the diversification of the Group's business from real estate development to retail and hospitality. He has been instrumental in setting up premium hotels in the country e.g The Renaissance Mumbai Convention Centre, J W Marriott Hotel Juhu & Sahar, Whitefield Marriott, Bengaluru & Westin, Hyderabad. Neel also established the K Raheja Corp's retail brands Shoppers Stop, Inorbit Mall, Crossword & HyperCity. Perceiving the need for intelligent work spaces, he then brought to life 'Mindspace' IT Parks across India currently present in Malad, Mumbai, HITEC City, Hyderabad & Airoli, Navi Mumbai.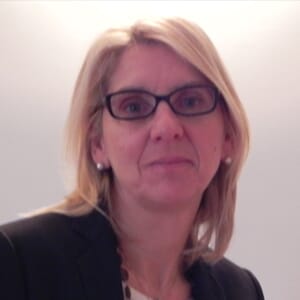 Head of Real Estate EuropeDolce&Gabbana
Italy
Since 2002 Paola Macchi is the Real Estate Director of Dolce & Gabbana, responsible for the European Region. Previously she was head of the high street retail department of JLL in Italy. Paola is graduated in Business Economy at Bocconi University in Milan.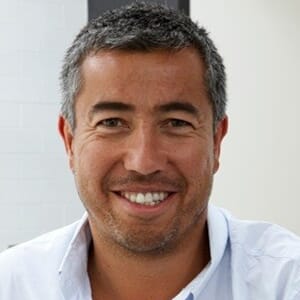 Founder and CEOBoxpark
United Kingdom
Roger Wade is the Founder and CEO of Boxpark. After graduating from University, Roger started Boxfresh, the original British Streetwear brand in 1989. He grew the Boxfresh brand from a market stall, to an International Brand selling in over 12 different countries. In 2005, Roger sold the Boxfresh to Pentland Brands and formed his own Brand Consultancy, Brands Incorporated, specialising in the development, financing and licensing of UK Fashion Brands. In 2010, Roger founded and created the World's 1st Pop Up Mall, Boxpark Shoreditch. In 2015 Boxpark launched Boxpark Croydon its first Food and Drink only retail concept, and in 2018 launched Boxpark Wembley, a new Fanzone for Wembley Stadium and Arena visitors.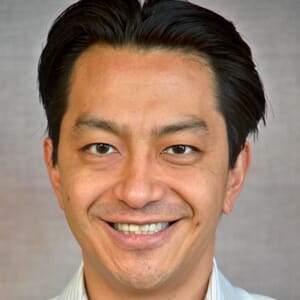 CEOBR Malls
Brazil
Ruy Kameyama is currently CEO of BrMalls, having been one of the founding executives of the company, initially in the M&A area, and for the past 9 years COO of the company. Before joining BRMalls, he worked in the new business area at Spoleto Franchising and was an associate at the investment bank Dresdner Kleinwort. He holds a degree in economics from IBMEC-Rio de Janeiro and an MBA from Harvard Business School.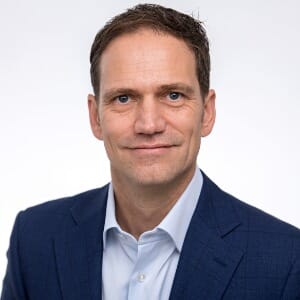 CEOx+bricks SA
Luxembourg
Sascha M. Wilhelm launched the real estate company x+bricks Group in 2018. The investor specialized in grocery-anchored properties, focuses on the purchase of portfolios and individual properties in German cities. The Group has internalized the entire value chain and has a clear focus on digitalization and process optimization. Therefore, x+bricks has developed the software solution PATA ® for real estate analyses. Prior Sascha was CEO of Corestate Capital Group until April 2018. Sascha studied law at Ludwig Maximilian University in Munich (LMU) and obtained an MBA in International Real Estate Management in Germany, London and Zurich.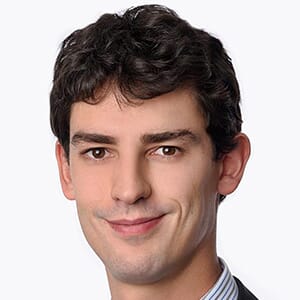 Head of Asset ManagementKlépierre Management
Italy
Umberto joined Klepierre as Italian Head of Asset Management in 2018 bringing 12 years of RE and PE experience. Umberto started his career in Morgan Stanley, where he was actively involved in the execution of significant real estate and private equity transactions. In 2012, he joined Quantum Global to implement the African strategy by structuring a $500m fund on top of deploying the Plaza Fund, a JV dedicated to core investments across the globe. In 2016, he moved to Fosun as Executive Director where he sourced and executed private equity deals across Europe. Bocconi University graduate with a Degree in International Economics and Management and a MSc in Management of Financial Markets and Institutions

Managing PartnerECE Real Estate Partners
Germany
Managing Partner of ECE Real Estate Partners, responsible for defining the investment strategy of the company. ECE Real Estate Partners is an institutional fund management platform focused on shopping centre investments in Europe with approx. € 5Bn assets under management. Prior to joining ECE in 2008, he was a Director of Allianz Capital Partners, a German private equity firm, where he was a member of the management team and the internal Investment Committee. From 2009-15, he served on the Board of Directors of DDR Corp., a leading owner & operator of open-air shopping centres in the US. In 2014, he was appointed to the Board of Directors of Aliansce Sonae Shopping Centers S.A., the largest developer & operator of shopping malls in Brazil.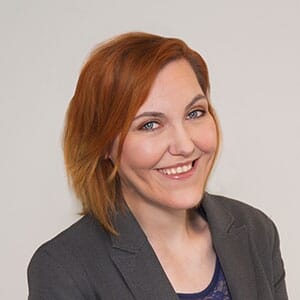 Kirsty Stevens
Kirsty Stevens
Global Head, Content & Production | Senior Director, UK Accounts
GRI Club
0787150599
12 years experience within conference production in infrastructure, tax, finance and real estate. Previously working with RICS for four years helping drive the global CPD rollout. I have been with GRI Club for over 4 years, from Sales Director, UK Markets Director, Content Director and now as Global Head of Content with Sales Specialty within our Europe and USA markets. Ask me about our European events,asset class specialisms and connecting wtih investors globally. BA Hons in Philosophy from Kings College London, hobbies include Rugby, Theatre Production and Time Out Tastemaker.
This eMeeting is exclusive
for Premium members