Credit: twenty20photos / Envato Elements

El futuro del sector vivienda en Latinoamérica
Estoy Interesado (No Miembros)
* Required fields
Nuestro equipo te contactará pronto para confirmar tu participación
99 people are attending
LÍDER DEL PROYECTO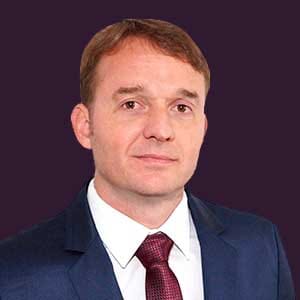 Leonardo Di Mauro
Leonardo Di Mauro
Partner | Head of Real Estate LatAm
GRI Club
+55 19 9 9369 6733
+44 20 7121 5060
Leonardo Di Mauro é Head do setor de Real Estate para LATAM, respondendo pela atuação do GRI Club em toda região. Começou sua carreira no CPqD onde atuou por quinze anos, finalizando sua trajetória nesta empresa como diretor comercial do setor de telecomunicações com forte atuação em países como Argentina, Brasil, Colômbia, Chile, México e Uruguai. É graduado em Engenharia Civil pela Escola de Engenharia de Lins, com MBA Executivo pela FGV e pós-graduado em Gestão de Projetos pela Universidade São Francisco.
El sector residencial es clave en la evolución del PIB y del empleo y, a la vez, depende directamente de la evolución de éstos. Con la llegada del COVID-19, desde las variables económicas hasta los deseos de las personas y sus formas de vivir sufrieron transformaciones profundas, impactando directamente en las decisiones de negocios de los desarrolladores, bancos, fondos y players del real estate.
A un año del inicio de la pandemia, y tras haber sorteado desafíos imprevistos, los miembros de GRI Club Latam se reúnen para intercambiar visiones sobre los retos que vienen por delante en tendencias y tecnología, decisiones de adaptación a nuevos modelos y alternativas de apalancamiento.
Durante los días 11, 12 y 13 de mayo, tendremos 3 debates con los líderes latinoamericanos en el GRI Residential Latin America eSummit 2021.
Networking & Formato interactivo
Nuestros co-chairs inician el intercambio de conocimientos. Después, puedes participar tanto o tan poco como quieras; de igual a igual y en un ambiente informal con líderes claves del sector.
Planifique sus reuniones de negocios y establezca contactos con los participantes del eSummit
Debates exclusivos e informales diseñados para fomentar oportunidades de negocios y de relacionamiento cualificado; no sólo con los co- chairs de las discusiones, sino con todos los presentes.
Agende una videollamada o compruebe quién está en línea en el momento (foto de perfil resaltada en verde) y así enviar un mensaje al instante
Follow our matchmaking suggestions, with AI generated business leads based on your inputted preferences
11 de mayo | 10:00 - 11:00 | CDT (GMT-5)
Fondos de Inversión Latinoamericanos
¿Qué oportunidades serán más interesantes en estos nuevos tiempos?
Vivienda para la venta, para la renta, Co-living, Senior Housing, Student Housing, etc. - ¿Cuáles son los formatos más atractivos para el inversor?
Alianza con el desarrollador - ¿Dónde están los principales desafíos? ¿Cómo construir relaciones win-win? 
Vehículos de inversión - ¿Existen nuevos modelos más flexibles? ¿Cuáles son las experiencias en otras regiones?
12 de mayo | 10:00 - 11:00 | CDT (GMT-5)
Innovación & Tecnología
¿Cuáles son las tendencias para la nueva normalidad del sector vivienda?
IoT, Big Data, Realidad Virtual, Softwares de Gestión, etc. - ¿Por dónde empezar? ¿Qué tipo de herramientas merecen prioridad según su impacto positivo en el negocio? 
Elección de proveedores - ¿Qué variables hay que tener en cuenta al momento de elegir la mejor alternativa? ¿Cómo plantear el negocio a futuro?
Valor agregado para el cliente - ¿Cómo aumentar los niveles de satisfacción? ¿Se valoran las herramientas tecnológicas? ¿La inversión se traduce en mayores ventas o precios más favorables?
13 de mayo | 10:00 - 11:00 | CDT (GMT-5)
Modelos residenciales del futuro
¿Qué formato tendrá los mejores retornos?
Coliving, Student housing, Senior housing, Multifamily for rent, Vivienda para la venta - ¿Cuál modelo es el más atractivo para desarrollar? ¿Cuál trae mayores facilidades en la operación?
Amenities & Funcionalidades - ¿Qué tipos de espacios ya no pueden faltar en las viviendas futuras? ¿Cuáles son los "must" que todo usuario valora? ¿Qué tendencias vemos en otras regiones?
Financiamiento e inversión - ¿Que prefieren quienes colocan el capital? ¿Dónde se simplifican los procesos? ¿Cuál es el mejor partner para cada modelo?

Josef
Managing DirectorPeninsula Investment Group - USA
USA
He began working in the real estate sector in 2003 as President in Rain Forest Tram Ltd with operations in the US, Mexico, Central America and Caribbean. He was involved in the creation, site selection, development and project management. Working in the region, he identified a shortage of housing and therefore an opportunity to invest in real estate developments and in 2006 he created Peninsula. He is responsible for the relationship with investors and the portfolio allocation for projects in Mexico, Central America and Colombia.

Philipp
Managing DirectorJamestown Latin America
Colombia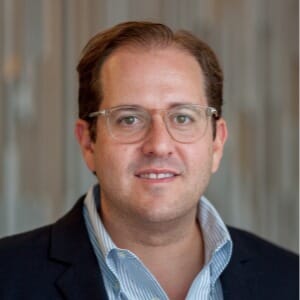 Ricardo
Managing Director, Portfolio OversightCIM Group
USA
Mr. Goldberg is a Managing Director at CIM. He has been involved in the acquisition, development and asset management of over $1.500 million in real estate transactions primarily in urban markets in the western U.S., including San Francisco, Los Angeles, Dallas, Houston, Mexico City and Monterrey, Mexico. Prior to joining CIM in 2011, Ricardo worked at Merrill Lynch as a Mergers & Acquisitions Analyst in the Investment Banking group (2007-2009) and as a trader at the Central Bank of Mexico managing the international reserves (2005-2007). Mr. Goldberg received a B.S. in Computer Systems and Business from Iberoamericana University and an M.B.A. from the University of Chicago – Booth School of Business.

Santiago
Managing DirectorPaladin Realty Partners
Mexico
Mr. Gil has worked closely with Paladin Realty since 2010, and now serves as Managing Director and Mexico's Country Head. Previously, Mr. Gil structured real estate portfolio divestments at Los-Angeles-based Lucent Capital, and developed real estate in several Mexican markets for almost a decade with Integra, a family-owned development company. Mr. Gil holds a dual degree from ITAM in Mexico City, and an MBA from UCLA Anderson School of Management.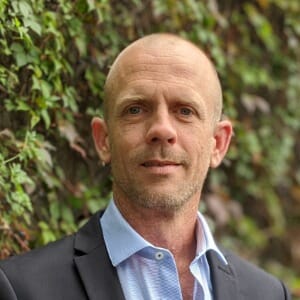 Aldo
Gerente General MéxicoS2E Technologies
Mexico
Con más de 16 años de experiencia en el sector de Desarrollo Inmobiliario en México, Aldo González aporta un amplio conocimiento para la estructuración, planeación, desarrollo y coordinación del portafolio de proyectos de S2E en el mercado mexicano y el soporte de las operaciones de la empresa en la oficina de México. Aldo contribuye a S2E con una visión estructurada del sector inmobiliario con una amplia trayectoria como Director de Nuevos Negocios, Director Regional de Desarrollo y Director de Portafolio en compañías relacionadas al negocio de Desarrollo Inmobiliario y Fondos de Inversión Inmobiliarios en México.

Cristian
Cristian
Lecaros Figueroa
CEOLecaros Group
Chile
Ing. comercial de la U. de Chile y graduado de los programas "Launching New Ventures", "Driving Social and Digital Strategy" y "Fintech Leveraging Growth and Innovation" de la Esc. de Negocios de la U. de Harvard, además de "Stanford Ignite" de la Esc. de Negocios de la U. Stanford. Entrenador certificado de Un Millón de Líderes, por The John Maxwell Team®. Fundador del Holding Lecaros Group, que incluye Lecaros Propiedades, Portal Inversionista, Inversión Fácil y CristianLecaros.com dedicados principalmente a asesorar inversionistas y administrar edificios de renta residencial. Conferencista con 15 años de experiencia en la industria inmobiliaria, financiera y educacional. Administra más de 200 millones de dólares en activos inmobiliarios.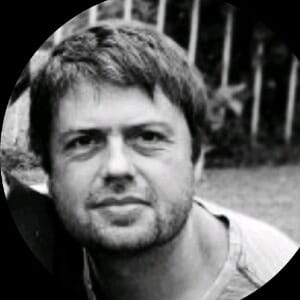 Francisco
Commercial DirectorEnea - Ciudad Aeropuerto
Chile
Commercial Engineer with extensive experience in real estate development and administration in residential, industrial and commercial assets.. Francisco is currently Director of Inmobiliaria M2 and Commercial Director of Enea Ciudad Aeropuerto, where he leads and develops the Master Plan of the real estate area with special focus on commercial asset for rent, through own developments or in partnership with funds and developers. Pamela
Gerente ComercialCOMOSA
Guatemala Jordan
Director GeneralNomad Living
USA

Rodrigo
Co-Founder and COOHASTA Capital
Mexico

Tom
MD, South AmericaGreystar
USA
Thomas Livelli, Managing Director, Chile with Greystar Real Estate Partners ("Greystar"), manages multifamily (for-rent residential) real estate investment and development initiatives for Greystar in Chile and is spearheading the firm's continued growth in the region. Prior to this role, Mr. Livelli was Senior Vice President with Boston Andes Capital, a private equity real estate firm with offices in Boston, Bogotá, and Buenos Aires. Previously, as a Director of Clark Realty Capital, Mr. Livelli was responsible for the financing and development of large scale mixed-use and residential communities with an emphasis on affordable housing in Central America, where he worked closely with the Overseas Private Investment Corporation, a federal a
Oportunidad de Patrocinio
Contacta a nuestro equipo y conoce las oportunidades de exposición que mejor se adapten a tu estrategia comercial.
Quiero Patrocinar
* Required fields
Successful registration

Luxembourg | Luxembourg
IWG Global coworking and workspace leader that helps more than 2.5 million people and their businesses to work more productively through its companies Regus, Spaces, No 18, Open office, HQ and Signature by Regus.

Ciudad de México | CMX | Mexico
Banco Sabadell es el cuarto grupo bancario privado español, integrado por diferentes bancos, marcas, sociedades filiales y sociedades participadas que abarcan todos los ámbitos del negocio financiero bajo un denominador común: profesionalidad y calidad. Un equipo dotado de los recursos tecnológicos y comerciales más modernos, y una organización multimarca y multicanal enfocada al cliente permiten a Banco Sabadell ocupar una destacada posición en el mercado en banca personal y de empresas.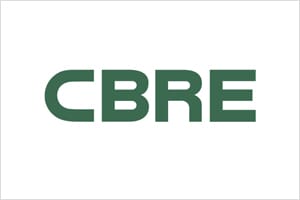 Ciudad de México | CMX | Mexico
Real Estate Consultancy specialized in providing solutions to investors developers occupiers and owners in all business lines.

Mc Lean | VA | USA
Back in 1993, when Founder, Chairman, and CEO Bob Faith set out to build Greystar, he saw a highly fragmented multifamily industry that was more focused on assets than people. He envisioned the need for an industry leader, a blue-chip company that operated with the highest integrity and character in delivering world-class services to residents, property owners and investors in multifamily real estate. He said, "Why not us? Let's go be that company." With a winning strategy and a focus on people, Greystar set out to meet that need -- guided by the mission of enriching the lives of those we touch by doing things the right way. Greystar has learned what's important to people when it comes to a place to call home and the services that enhance the living experience. And that's why we put our heart and soul into providing beautiful living environments.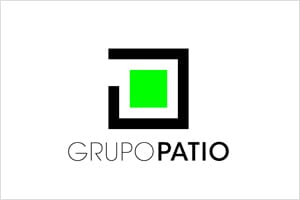 Santiago | Chile
Grupo Patio es una de las empresas líderes en el mercado de renta inmobiliaria en Latinoamérica y una de las plataformas de más alto crecimiento en la región. Cuenta con más de US$1,5 bn de activos bajo administración, invertidos en más de 70 activos inmobiliarios enfocados a renta y operando a través de sus 5 unidades de negocio: Patio Comercial, Patio Oficinas, Patio Industrial, Patio Residencial y Patio Capitales. Durante sus 14 años de operación se ha consolidado como una plataforma enfocada en la generación de valor en sus activos inmobiliarios mediante una gestión activa de su portafolio, desarrollo innovador de distintos formatos, así como un enfoque en productividad y eficiencias.

Miami | FL | USA
IHG franchises, leases, manages or owns nearly 5,200 hotels and 770,000 guest rooms in almost 100 countries, with nearly 1,500 hotels in its development pipeline. IHG also manages the world's first and largest hotel loyalty programme.

Ciudad de México, DF | Mexico
Newmark Knight Frank (NKF) es una de las firmas asesoras de bienes raíces comerciales líderes en el mundo. Con raíces que datan de 1929, nuestra base sólida nos convierte en uno de los nombres más confiables de la industria. NKF se enorgullece de brindar el más alto nivel de servicio a nuestros clientes para satisfacer sus necesidades y superar sus expectativas. La plataforma de servicios totalmente integrada de NKF ofrece a los clientes una solución de fuente única para cada fase de posesión u ocupación de una propiedad. Prestamos servicios a corporaciones multinacionales e inversores institucionales de todo el mundo, así como a propietarios, ocupantes y desarrolladores de bienes inmuebles. Además, como líder en tecnología de Real Estate, utilizamos las herramientas de más alta tecnología en la industria junto con nuestro amplio banco de conocimiento, datos e investigación para optimizar negocios y propiedades.

Ciudad de México | Federal District | Mexico
Deloitte es una de las firmas líderes en el mundo y ofrece servicios sobresalientes de gestión, consultoría y asesoramiento en 154 países.

Ontario | Ontario | Canada
S2E Technologies es una empresa tecnológica canadiense especializada en la generación y utilización óptima de energía eléctrica con origen solar. Nuestro objetivo es generar un impacto ambiental positivo, sustentable y responsable en cada uno de nuestros proyectos, que se distinguen por entregar soluciones concretas diseñadas para el usuario final.

MEX | Mexico
La misión de SiiLA México es proporcionar inteligencia de mercado del sector inmobiliario comercial con los más altos estándares de calidad. SiiLA México es una plataforma basada en la nube respaldada por la mejor tecnología, metodología confiable y estadística avanzada. Lo anterior nos ha posicionado de manera exitosa en Latinoamérica como un proveedor de datos objetivo y de consultoría especializada que permite a nuestros clientes tomar decisiones informadas.
Participantes Confirmados
Planifique sus
reuniones de negocios
y
establezca conexiones con los participantes del eSummit
. Organice una
videollamada
o verifique quién está en línea (resaltado en verde) y así enviar un mensaje al instante. Únicamente para miembros Premium,
solicita aquí tu upgrade
.

Alberto
Director Ejecutivo Financiamiento EstructuradoBanco Sabadell
Mexico
Actualmente, es Director Ejecutivo de la Banca Corporativa de Sabadell. Es Director General de Sabcapital, SA de CV SOFOM ER, vehículo de Sabadell donde se registra la actividad de Banca Corporativa y estructuración de Sabadell en México. Es Presidente del Comité Técnico de Energía del Instituto Mexicano de Ejecutivos de Finanzas (IMEF). Miembro fundador de la Comisión de Energía de la Cámara Española de Comercio. Ha sido banquero corporativo por 20 años consecutivos. Trabajó en Banco Nacional de México (Banamex) - Citigroup desde Julio de 1998 hasta Julio de 2014. Contador Público del ITAM y cuenta con MBA por la Universidad de Carnegie Mellon en Pittsburgh Pennsylvania (Class 2002).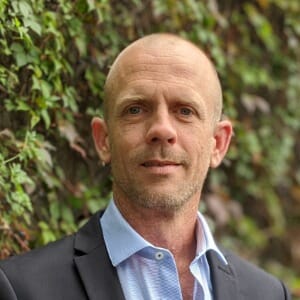 Aldo
Gerente General MéxicoS2E Technologies
Mexico
Con más de 16 años de experiencia en el sector de Desarrollo Inmobiliario en México, Aldo González aporta un amplio conocimiento para la estructuración, planeación, desarrollo y coordinación del portafolio de proyectos de S2E en el mercado mexicano y el soporte de las operaciones de la empresa en la oficina de México. Aldo contribuye a S2E con una visión estructurada del sector inmobiliario con una amplia trayectoria como Director de Nuevos Negocios, Director Regional de Desarrollo y Director de Portafolio en compañías relacionadas al negocio de Desarrollo Inmobiliario y Fondos de Inversión Inmobiliarios en México.

Alejandro
Regional VPMarriott International - Miami
USA
Mr. Acevedo is currently a Vice President of the Caribbean and Latin America Region of International Lodging Development of Marriott International. Prior to join Development, Mr. Acevedo was Manager in the Development Finance Department, Global Finance of Marriott International. He was also an associate at Crown Capital Latin America, a Private Equity Investment Fund based in New York. Previously he was a Project Leader at Promotora Cancun sunset Clubs in Mexico. Prior to this he worked as a consultant with GTT Proyectos in their Mexico City office. Mr. Acevedo holds a B.S. in Mechanical Engineering from Universidad Iberoamericana in Mexico City and an MBA from Georgetown University in Washington D.C.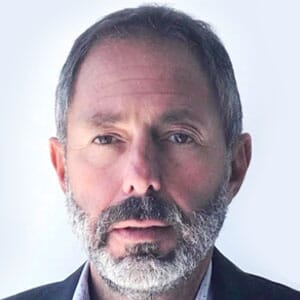 Alejandro
PresidentGNV Group
Argentina
Alejandro Ginevra es uno de los desarrolladores inmobiliarios más reconocidos del mercado y su prestigio ha trascendido las fronteras del País. A lo largo de tres décadas ha realizado una fructífera labor profesional. Su pasión por el urbanismo, una personalidad emprendedora incomparable y su liderazgo, aunado a la tradición familiar, lo han llevado a concretar obras de gran relevancia y siempre de carácter innovador. Supo detectar las tendencias del sector, introduciendo un nuevo concepto en Argentina, el Shopping Center, participando en la realización integral de proyectos comerciales en todo el país. La construcción del Edificio Malecón, ubicado en el Dique 1 de Puerto Madero, marcó un hito en la Ciudad de Buenos Aires.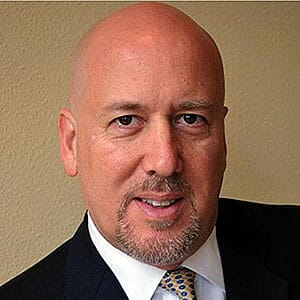 Alejandro
MD, Head of Central/South AmericaPaladin Realty Partners
USA
Alejandro (Alex) is a Managing Director with Paladin Realty Partners, where he oversees the firm's activities in South and Central America (excluding Brazil). He serves on the firm's investment committee. Mr. Krell has three decades of management and real estate development experience, including senior executive positions at some of the largest residential development and construction firms in the world. He was previously the Development Director for an Abu Dhabi government-owned company. Mr. Krell also held executive positions with leading US homebuilders more recently as Division President for Pulte Homes. Alejandro
Director l Deal Advisory l M&AVector - Casa de Bolsa
Mexico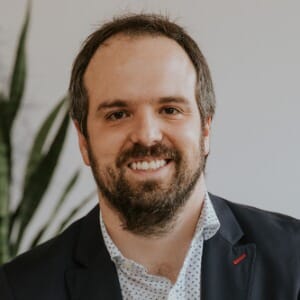 Alejandro
Business Development ManagerFrancisco Ochoa Avalúos
Colombia

Álvaro
Álvaro
Ernesto Barraza Fischnaler
Founder Perspectiva Capital Inc.Perspectiva Capital
El Salvador
PMP n°2800461 , Real Estate Development, servicer inmobiliario, KBO's, Business Case developer, Coach PNL

Álvaro
Gerente Fondo InmobiliarioFaro Capital
Peru
The Manager of Faro Capital's Real Estate Investment Fund I, Mr. Valdivia is a professional with over 18 years of experience in real estate and construction development. Previously, he was General Manager at Livit (formerly Coinsa), a real estate and construction company belonging to the Fierro Group. He was also the Operations Manager and Projects Office Supervisor at the same company. Prior to that, he worked at RVV Gerencia y Construcción – CVG Ingenieros as Project Manager, Budget Supervisor, and Resident Engineer. He holds an MBA from INCAE and Universidad Adolfo Ibáñez, and graduated as a civil engineer from the Pontificia Universidad Católica del Perú. Andre
CEO-OwnerTranscontinental
Guatemala Andrea
Gerente corporativa de FinanzasGarnier & Garnier Desarrollos Inmobiliarios
Costa Rica

Andrés
Director Gerente de InversionesPaladin Realty Partners
USA
Andrés Bautista is based in Paladin's Peru office where he serves as an Investment Director. Mr. Bautista is responsible for acquisitions and asset management of the firm's investments in Peru and the Andean region and he is also a member of the firm's ESG Committee. Prior to joining Paladin Realty in 2015, he was a Project Manager for Constructora Conconcreto, one of the largest construction and real estate development companies in Colombia, where he was responsible for the development and management of various housing, commercial and office projects.

Andrés
Socio / PartnerPosse Herrera Ruiz
Colombia

Andres
Country Head - MéxicoLOGAN Valuation
Mexico
Real estate appraiser with focus on properties in Latin America. Experience in appraisals of different assets: residential projects, shopping malls, hotels, mixed-use projects, hospitals and medical centers, multi-family projects and land properties. Emphasis on discounted cash flow valuations, partial interest, debt and equity modeling, NAV and market studies.