Craig
Group Executive ChairmanScape Australia
Australia
Craig co-founded Scape Australia in 2013. After a partnership at Minter Ellison Legal, he became General Counsel of Consolidated Press Holdings. Craig then made the move to the investment world, first as CEO of Arctic Capital and then as co-founder of Telopea Capital Partners. After seeing the importance and potential of student living, Craig took on the role of Executive Chairman at PAD Student Living, co-founding Scape Australia soon after. Craig is responsible for Scape Australia's legal, compliance and investor relations.

Sydney | Australia
Scape is an inspirational place to live and work. We make sure that our students have everything they need to feel safe, calm and at home. And also make sure they feel challenged, clued up and plugged into new ideas and a new city. They will be joining a community that looks out for one another, throughout their stay with us and when they leave. They will get that little bit of guidance that will make a big difference for uni and beyond.

Andy
Managing DirectorAndy Fisher Workshop
Singapore

15/09/2020 | 15:00 - 16:00 | IST (GMT+5:30)
Co-Living vs Student Housing - Blurry lines benefitting rental sustainability or better off apart?
Is Rental housing a reality and will it go the REIT way in India?

Impact of Government Policies and renewed interest in this segment

Global Investors to invest in ready apartments?
16/09/2020 | 15:00 - 16:00 | IST (GMT+5:30)
Residential - Design, services, flexibility, proximity: Guaranteed winning recipe?
Are homes the new offices in a post covid era?

Design and amenities changes and implications?

Technology factors and customer insights.
17/09/2020 | 15:00 - 16:00 | IST (GMT+5:30)
The rise of consolidation in residential real estate amid COVID-19:  What are the challenges and opportunities?
Development management opportunities for greenfield projects

Is residential real estate a good distress investment now? 

Models that work for large and smaller players?

Sudhanshu
Co-founder & Managing PartnerEverVantage
India
Sudhanshu is a Managing Partner at EverVantage and heads the Capital Markets and Investment Banking verticals across asset classes. He has gathered over a decade of experience in fund raising and deal structuring. Sudhanshu is the go-to specialist in capital advisory to Real Estate and Hospitality developers nationwide. He has single handedly raised over 1.5 Bn USD in the real estate sector.

Anindya
Managing Director & Co-FounderStanza Living
India
Anindya is the co-founder of Stanza Living, India's first and largest professionally managed accommodation company. Prior to this, Anindya was an investment professional in the Real Estate Opportunities division of Oaktree Capital Management, based out of London. At Oaktree Capital, Anindya focused on sourcing, analysing, negotiating and executing value-add/opportunistic and special situation investments across all asset classes and across the capital structure within the broader real estate sector. Before joining Oaktree, Anindya was an investment banker at Goldman Sachs with stints in the Northern European Coverage and the Real Estate & Lodging Advisory groups, where he worked on a variety of transactions across sectors.

Kahraman
Co-Founder & CEOOlive by Embassy
India
Kahraman brings 17 years of global real estate development and operations expertise. He started his career in the family real estate business in Istanbul where he was involved in the development of New Istanbul, a satellite city project, on 1.500 acres of land. From 2009 onwards, he decided to focus and specialize on developing and operating student housing projects in Turkey and the region. In the past decade Kahraman pioneered the purpose-built student housing market in Turkey gathering together a number of institutional investors. He was educated in Gordonstoun School, Scotland and holds a Bachelor of Science in Business administration from Bryant University, Rhode Island, USA.

Mahesh
DirectorSalarpuria Sattva Group
India
Mahesh Kr Khaitan,Director, Salarpuria Sattva Group, is at the helm of strategic planning and key implementation of projects since the Group's inception. Under his able stewardship, the group established itself as a leading player in Real Estate, achieving more than 85 million sft. His uncanny vision & expertise to complete world class commercial projects in record time bears testimony to his talent. He has identified and grown new businesses for the firm, expanding on its robust portfolio. This includes Commercial Real Estate with cutting edge IT Tech Parks in Bengaluru and Hyderabad. In Hyderabad, his foresight led to the identifying of opportunities, planning and implementation of some of Asia's best IT Parks like Knowledge City.

Nikhil
Co-Founder and CEOZolo
India
Dr. Nikhil Sikri is Co-founder and CEO at Zolo. With an MBBS from the prestigious AIIMS and a management degree from ISB, Hyderabad, Dr. Sikri has over 10 years of diverse experience in startups, management consulting, establishing companies' sales footprints, and medicine. Prior to embarking on his startup journey, Nikhil worked as a resident doctor at AIIMS, Delhi followed by working as a Psychiatrist at the Institute of Mental Health, Singapore. Post-MBA, he went on to work as a management consultant with Deloitte and Cerner Corporation.

Rahul
MD&CEOHamstede Living
India
Rahul Pandit is the MD & CEO of Hamstede Living, a rental housing (Student Housing & Co-Living) JV of Warburg Pincus and Lemon Tree Hotels. He has worked across deluxe, upscale, midscale and budget lodging over the last 27 years. Rahul was a founding team member, President & Executive Director of Lemon Tree Hotels. He subsequently lead the growth and performance turnaround at Tata Group's Ginger Hotels as its MD & CEO. A graduate of IHM Pusa and a former member of the Indian Karate team, Rahul has studied at IIM Ahmedabad, IIM Bangalore, ISB Hyderabad and Cornell-Nanyang, Singapore. Rahul has worked and trained across India, USA and Singapore with Choice Hotels, Taj Hotels and Intercontinental Hotels.

Rohit
CEO - India & South AsiaOYO
India
Rohit is currently the CEO for India & South Asia business across Hotels, Homes, LIFE & Workspaces at OYO. Started in 2013, OYO Hotels & Homes, a young hotel startup, today is one of the world's leading chain of hotels and homes. OYO today operates in over 800 cities in 80 countries, including the U.S., Europe, U.K., India, Middle East, Southeast Asia, and Japan. A seasoned professional with over 20 years of experience, Rohit has worked in various leadership positions across sales and finance in several companies such as Max India Limited and Mckinsey&Company. Prior to joining OYO, Rohit was the Executive Director & Board Member at Max Healthcare for close to 4 years. He has also been Senior Director-Strategy & Business Performance at Max.

Varun
Head of Investments - India and SE AsiaAllianz Real Estate
Singapore
Varun Singh is a Director in Allianz Real Estate Asia Pacific and heads the India & Southeast Asia business. Prior to joining Allianz in 2019, Varun was leading Singapore real estate acquisitions for JPMAM. He was directly involved with and led investments in Singapore across all sectors for JPMAM's flagship Strategic Property Fund Asia, an open-ended core fund focused on Asia Pacific gateway cities. Previously, Varun spent 9 years investing in Indian real estate market focused on equity and debt investment opportunities. Varun graduated from Indian Institute of Technology Bombay with a bachelor's degree in Computer Science, and received his MBA from Indian Institute of Management, Calcutta.

Ayesha
Head of Residential DesignColliers International
India
With over 17 years of experience in the field of design and building technology, Ayesha's area of expertise lies in design, detailing and execution of large as well as small scale projects in the lifestyle, retail and residential sectors. She leads project teams on all phases of design from inception to completion. Her skills include design, technical knowledge, communication, leadership and problem solving abilities. These together with the ability to collaborate with clients and consultants, as well as local building authorities enables her to arrive at apt design ideas and solutions.

Abhishek
COOPuravankara
India
Abhishek Kapoor is the Chief Operating Officer - Residential Business at Puravankara Limited. He is responsible for driving the growth of residential businesses under both the Puravankara and Provident brands. An accomplished real estate professional with over 22 years of experience, Abhishek has worked with companies like Raymond Real Estate, Radius Developers and Keystone/Rustomjee Group. His vast experience and highly successful track record in real estate covers strategic planning and implementation, project optimization, joint ventures, private equity deals, sales and marketing as well as managing senior level Government relationships.

Andy
Managing DirectorAndy Fisher Workshop
Singapore

Reeza
Reeza
Sebastian Karimpanal
President, Residential BusinessEmbassy Group
India
Reeza's experience spans over 18 years across brand management, marketing & sales spanning diverse industries such as Real Estate, FMCG & IT/ITES. At Embassy, she heads the Residential Business and is part of the senior leadership team. Today, she oversees an ongoing portfolio valued at over USD 1 billion. Reeza has been with the Group for over 14 years as a key contributor to the Group's strategies, operations & decision making. She is the only woman in the RE industry to be honoured with the 'Women Super Achiever in Real Estate Sector' by the Times Business Awards 2018. She also received the prestigious Woman Achiever Award at the 'Women Empowering Women' by The Coveted in 2019. She holds an MBA in Marketing & HR Management.

Rohit
MDGera Developments
India
Real Estate developer with focus on residential for sale and office parks in India. Primary locations - Pune, Goa, Bangalore.
Interest in technology and innovation.

Sujal
CEOJSW Realty
India
Sujal Shroff, the CEO of JSW Realty brings years of full-cycle real estate expertise to this young and progressive company. JSW Realty has a strong focus on design and energetically embraces the circular economy. With a diverse portfolio of residential, township and community projects, JSW Realty has collaborated with both local and foreign talent to optimize the firm's quest to make beautiful and functional architecture a part of the Indian story. A strong conceptual thinker with global exposure , Sujal has been able to contextualize his knowledge and experience to bring the best-in-class systems and processes to the projects at hand. Sujal sits on the board of directors at JSW Realty.

Suresh
Founder & CEOColive
India
Suresh Rangarajan K is a passionate start-up professional who began his career with Citibank and worked with the Corporate Banking & Product Management teams. He was part of the founding team of Citi-Times JV TimesOfMoney.com. Under his leadership, remit2india.com became the World's No. 1 online money transfer service & one of the most successful internet service in India. He then founded an innovative real estate enterprise called Artha. Combining his experience in banking, internet & real estate, he founded Colive to solve housing challenges while offering a new asset class of Buy-to-let properties. He was conferred the prestigious Udyog Rattan award. WCRC and Ernst & Young awarded him the title of the "Trend Setter in Real Estate".

Ramesh
CEO & Country HeadJLL
India
Ramesh is the CEO & Country Head of JLL India. He spearheads the overall direction, strategy and growth of the Firm in the country. Having joined JLL in 1999, Ramesh has over 22 years of diversified, hands-on, professional expertise in most facets of the real estate business. He has worked across asset classes such office, retail, land, residential, warehousing and industrial, advising leading domestic and multinational owners, investors and occupiers in India. Throughout his career, Ramesh has helped clients define and deliver successful real estate projects of the highest quality. He recently completed his AMP from Harvard Business School and is a guest lecturer at IIM Ahmedabad and ISB Hyderabad.

Amit
CEO & Managing DirectorASK Property Investment Advisors
India
Mr. Bhagat Co-founded the Real Estate Private Equity business of ASK Group in 2008. He has experience of more than a decade in the mortgage finance including as National Credit Head for the mortgage division of ICICI Bank. He was also the head of ICICI Property Services and has advised/syndicated over US $ 500 Mn of private equity investments. At ASK, he has raised and manages/advises an offshore and three domestic funds amounting to US $ 500 mn. He has invested in 25 projects in five cities and demonstrated complete exits from 11 projects. Mr. Bhagat is a Chartered accountant.

Arun
Founder&Managing DirectorCasa Grand
India
A first generation entrepreneur, Arun Mn is the Founder and Managing Director of CASAGRAND. From humble beginnings in 2004, Arun Mn has presided over the company's growth to South India's leading real estate developer with a base of 15000+ happy customers and over 20 million Sq. ft. delivered. During this period, the company has expanded operations to Coimbatore and Bangalore. CASAGRAND has introduced many unique projects such as wellness community, Kids-friendly community etc. and won multiple prestigious awards under his guidance.

Balaji
Managing PartnerAxis AMC Real Estate
India
Balaji Rao is a seasoned and highly respected professional in the Indian real estate industry. He has recently joined Axis AMC to head their real estate AIF vertical. Balaji has undertaken various functional roles and assumed leadership in business development, acquisitions, project execution, funding (both equity and debt) and divestments. Over his career spanning nearly 3 decades, Balaji has worked with several marquee real estate investors including, Sun Apollo, Starwood Capital, TCG Real Estate amongst others.Balaji is a rank- holding Chartered Accountant and holds an MBA from IIM-Calcutta.He is also a Fellow Member of the Institute of Chartered Accountants of India (ICAI) and Royal Institution of Chartered Surveyors (RICS).

Harsh
Chairman & Managing DirectorUnimark Group
India
Mr. Harsh Vardhan Patodia is the Chairman and Managing Director of Unimark Group, a leading real estate and infrastructure development company with operations in Kolkata and Mumbai. The group's portfolio spans across residential, commercial, industrial, retail, IT, and entertainment complexes, including developments of over ten million square feet. Mr Patodia is engaged in the Infrastructure Sector undertaking the construction of road and runways and in the machine tools business through its joint venture with EMCO Group, Austria and also with DKG International BV, in the Modular Kitchen Business. The company owns Star Mall, a retail destination in Madhyamgram, Kolkata occupied by all leading consumer lifestyle and entertainment brands

Kaushik
Executive DirectorWalton Street
India
Kaushik Desai is currently Executive Director of Walton Street India. He is responsible for strategic initiatives of the group and managing key relationship with investors, funds and intermediaries.He is responsible for the Corporate Debt strategy in India. He brings in substantial experience in transaction structuring and helps to evaluate new investment opportunities. Prior to joining Walton Street, he was with Deutsche Bank, Edelweiss Capital and Dawnay Day AV Group. Kaushik is a Chartered Accountant and a Company Secretary and holds a bachelor's degree in Commerce from University of Mumbai.

Shrikant
Managing Director & CEOL&T Realty
India
Shrikant Joshi is the Managing Director & CEO of L&T Realty Ltd, the wholly owned real estate development arm of $ 18 Bn Indian Multinational giant Larsen & Toubro Limited. He is an alumnus of IIT Delhi, IIM Ahmedabad, IMD Lausanne and has more than 3 decades of diverse experience across industries and organizations of international repute viz Wipro, Philips, Heinz, Sify & Emaar. In his current role, he is giving shape to L&T's long-term vision to create a sustainable and strong real estate business. Under his leadership, L&T Realty is currently developing more than 60 Msf of residential, commercial and retail spaces across major cities in India and emerging as one of the most admired developer in the country.

Subodh
DirectorRunwal Group
India
Mr Subodh Runwal, is a B.Com from Podar College, Mumbai and an MBA from North Eastern University, Boston, USA. He is an alumni of the 'Harvard Business School' in year 2010. At a very young age with his philosophy of "Nothing is impossible", joined as a Director of Runwal Group and the company aggressively pronounced his achievements in the industry through his dedicated approach towards helping the company to reach the heights of excellence to which it has arrived today. He has an experience of more than 20 years in the industry. He is a member of and has represented the Group in forums like MCHI , FICCI and CREDAI.

Venkat
Executive Director & CFOPrestige Group
India
Venkat K Narayana has recently been elevated and given the role of the Chief Executive Officer of the Prestige Group. A qualified Chartered Accountant, Company Secretary, Cost Accountant, Law Graduate and Chartered Secretary, UK; Venkat, 37, has been associated with Prestige for fourteen years, and has served as its Chief Financial Officer for nine of them! As Chief Executive Officer, Venkat's mandate is to conceptualize and implement a scalable business strategy and provide overall strategic leadership to the business. His focus lies in building high quality capabilities to further strengthen the foundation of the Prestige Group and to scale the realty business to the next level of growth.

Anubha
Director - India Real Estate ClubGRI
Please fill your crisp Personal Biography here.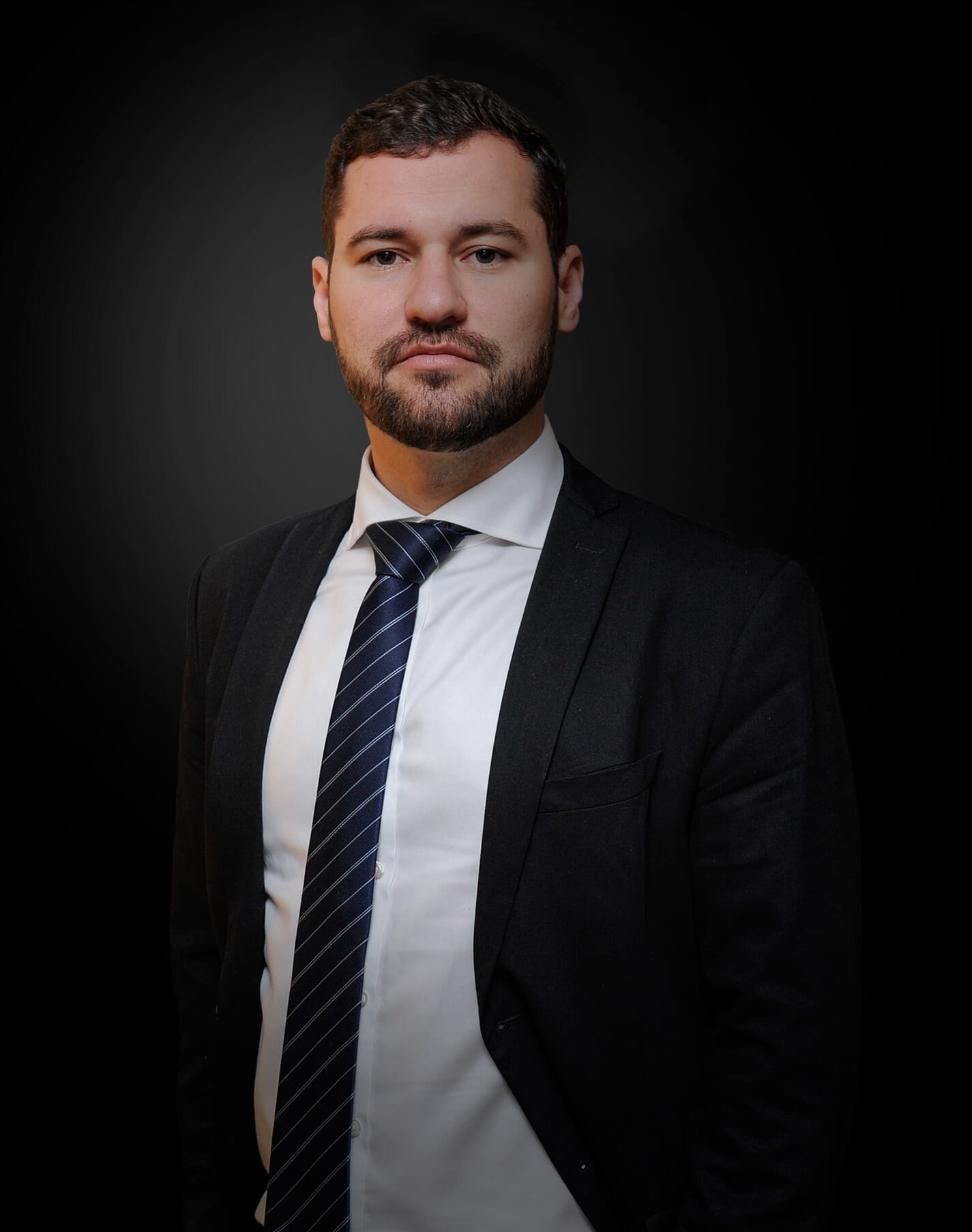 Pedro Nicolau
Pedro Nicolau
Global Head of Infrastructure & India
GRI Club
+55 11 98620-3494
+55 19 3203-0645
Pedro Nicolau is a Partner and the Global Head of Infrastructure and Portfolio Director for India at GRI Group. He leads the infrastructure division which is active in Latin America, India, China, and the USA. He also leads the real estate activities in India with a local team based in Mumbai. Prior to GRI, Pedro worked for Clarion Events Brazil in the Transportation, Mobility, and Sanitation portfolio. He has a bachelor degree in International Affairs at Unesp (São Paulo State University).

Priya Mathias
Priya Mathias
Country Head Real Estate India & Sr.Director Real Estate Asia Pacific
GRI Club
+919833945086
Priya is leading the strategy, investors relationship, business development, key account management, content development, special projects, events and team management across B2B/B2C at the GRI club. Headquartered in London, the GRI Club is a 'membership by invitation' club reserved exclusively for a qualified individual (C/Director level decision-makers) in real estate globally. Priya is a part of the GRI Management team and leads the India real estate relationships (Investors, Lenders, Developers, and operators) she is also responsible for the group's Asia Pacific business expansion. She has over 20 years of Marketing and Communications experience across real estate, hospitality, media and retail industry.

A.
CFOMy Home Constructions Private Limit
India
A.Srinivasa Rao is a CA (1992) and presently working as CFO with My Home Constructions Private Limited, Hyderabad (My Home), a leading Company in Residential & Commercial Construction and is part of My Home Group, Hyderabad with various other businesses such as Cement, Logistics, Education, Media etc., Srinivasa Rao, during his 28 years of working experience, associated with various industries including Electronics & Communications, Security Printing, Cement, Oil & Gas and currently into Construction. Experienced in raising Loans, managing taxation & treasury, implementation of SAP, part of Senior think tank of the Group in Strategic Business decisions and occasionally participates in seminars / workshops and writes articles.

Abhijit
Executive Director & CEOAvigna Space
India
Abhijit has developed a compelling reputation for his turnaround strategies over his 23-year long career. His repertoire includes rich experience in Hospitality, Retail, Agriculture, & Real estate, and is accompanied by a nuanced understanding of Indian micromarkets. His track record is replete with simple, effective strategies that have enabled him to engineer the turnaround story of several companies - Jaypee, Sarovar, Dalmia Liberty, Lalit, & Machani, to name a few. An alumnus of RDVV, NUSAC, and IIM-C, Abhijit is an avid traveller & food enthusiast. Passionate about the environment & improvement of agricultural practices, he has travelled to over 1000 villages in India to facilitate sustainable changes among farming communities.

Abhishek
COOPuravankara
India
Abhishek Kapoor is the Chief Operating Officer - Residential Business at Puravankara Limited. He is responsible for driving the growth of residential businesses under both the Puravankara and Provident brands. An accomplished real estate professional with over 22 years of experience, Abhishek has worked with companies like Raymond Real Estate, Radius Developers and Keystone/Rustomjee Group. His vast experience and highly successful track record in real estate covers strategic planning and implementation, project optimization, joint ventures, private equity deals, sales and marketing as well as managing senior level Government relationships.

Abhishek
Business HeadSandu Developers
India
Abhishek carries about 15 years of intensive corporate finance, BD & investment banking experience in RE. At Sandu, he oversees the entire gamut of activities from project acquisition to delivery of finished product & involves himself deeply in company strategy, BD, finance, sales & marketing. Prior to this, he was heading corporate finance for a Mumbai based RE company where he was instrumental in several rounds of funds raising by establishing new relationships with various institutional investors and contributed to some of their key project acquisitions. Preceding that, he was with a couple of investment banking firms including C&W Capital Asia. His educational qualifications include CFA, MBA (finance) and a Bachelor of Engineering.

Adarsh
Managing DirectorPrimus Lifespaces
India
Mr. Adarsh Narahari is the Managing Director of Primus Lifespaces and the pioneer in conceptualizing and creating luxury communities for seniors in India.  A brainchild of Adarsh, Primus represents his entrepreneurial spirit and passion. His projects, Primus Eden & Primus Reflection is a unique combination of global best practices, offering an enriching living experience for seniors, focussing on operation, service, and care and not just on real estate.  Adarsh received the "Young Entrepreneur of the Year 2017 and 2018" Award at BAM Awards. He was also a pioneer in introducing the 'leasing model' as well as developing India's first "age in place" retirement community, an internationally accepted norm in the senior living sector. Adhirath
DirectorShekhawati Group
India

Adil
Jt.Managing PartnerCREDBERG
India
Adil Engineer is a founding Director and Managing Partner of Credberg and is based in Mumbai. Adil is responsible for Jointly leading the firms growth Strategy. He has more than 28 years of experience encompassing investment banking, investment management and construction. He has advised on deals in excess of US$ 4 billion across asset classes and the entire capital stack. Mr Engineer was previously a Partner at Brookfield Financial where he was instrumental in setting up the Indian operations and for leading the investing banking and advisory function.

Aditya
Acting Head - Asia Pacific Real EstateAbu Dhabi Investment Authority
UAE
Aditya is a senior portfolio manager in ADIA's Asia-Pacific real estate team, with responsibility for ADIA's investments. He has been with ADIA since July 2012. In addition to his duties as a member of the Asia Pacific investment team, he was chair of ADIA's Real Estate Department's Task Force for ADIA's 2017 Global Investment Forum. Prior to joining ADIA, Aditya was the Managing Director for SITQ India. He is a former member of the South Asia advisory board of RICS.

Aditya
PromoterChandak Group
India
Aditya is the Promoter of Chandak Group. He graduated in IT from Mumbai University in 2006. Before joining Chandak Group in 2010, he gained experience in the domains of finance & real estate with prominent industry names such as JP Morgan Chase and Mr. Ramesh Damani. Aditya is proud to build on the good work that the Group started in 1986. In the last 2 years alone, the firm has added over 4.2 lakh sft of residential space with OCs; a rate of growth symptomatic of a reliable foundation powering an engine of value creation. The firm has recently opened a kitchen with Akshay Patra to serve food daily to 20,000 kids in Bikaner. Also contributed in opening Maheshwari Bhawan in Mumbai and took over responsibility of 100 girl child education

Aditya
Executive DirectorFeatherlite Developers
India
Aditya holds over 5 years of Real Estate experience across India & US. Completed his BA in Business Economics at UCLA . Has worked at several household names in real estate namely, CBRE, JLL & The Wadhwa Group. After a year's stint in CBRE in Industrial Leasing in Los Angeles, he joined a small property brokerage firm - Redwoods Projects in India to understand the Indian RE market. He then joined Featherlite Group's Transaction team & handled the marketing as well of a few Chennai projects. Later, under the mentorship of Navin Makhija, MD-Wadhwa Group, he got exposure in land acquisition, finance, marketing & construction. He has rejoined Featherlite & is responsible for Sales, Marketing, Business Development, Liasoning, Finance & HR.

Aditya
Managing DirectorGowra Ventures
India
An Engineering Graduate from Osmania University, he Hails from the illustrious business family of GOWRA, a five decade old conglomerate having presence in diversified business verticals like "Real Estate", Pharma, Petrochemicals, Software Development, Engineers & Aerospace, Food additives & Preservatives, Financial Services etc. completed more than 2 Mn sft and 2 Mn sft under construction. Aditya is a founding member of "CREDAI "Hyderabad and has been the Treasurer since inception till last year, he was elected as Vice-President. Aditya is in the forefront in dialogues / discussions with Govt. authorities / other players of building industry, and his insightful and pragmatic contribution have influenced decision / policy making.

Aditya
DirectorAditya Homes
India
Aditya Reddy is the Executive Director of Sri Aditya Homes, one of the most renowned development firms in Hyderabad. He is a passionate young professional who thrives to persistently innovate and improve. He is keenly involved in the company's strategy, business development, and played a key role in the company's expansion to the Bangalore market. Aditya studied Businesses Administration at the University of Massachusetts Lowell and interned in Beacon communities a real estate firm that develops, acquires, invests in, and manages a wide range of multifamily housing in the United States before joining the organization.

Aditya
Managing PartnerGreen Apple
India
Aditya holds a credential of developing 44-mn sq.ft of mixed use Real Estate portfolio incorporating the Best of Shopping Malls, Hospitality, Residential and Commercial Office spaces, Warehousing, Educational Institution and Healthcare. Raised funds to the tune of 250MnUsd+.

With a corporate career of heading a JV with "The Phoenix Mills Ltd" till 2016 and interesting stints in the entertainment industry like Red Chillies Entertainments, Aditya has several accomplishments to his credit. Having successfully completed the exit transaction of his food-tech E-commerce startup is presently identifying new investment proposals in varied sectors.

Akshat
Head-Real Estate FundAditya Birla RE Fund
India
Over 14years of real estate private equity, investment banking and construction finance experience in India. Prior to joining Aditya Birla Sun Life AMC Limited in July 2013, Akshat was Vice President real estate investment banking at ENAM / AXIS Capital (Sep 2009 – Jun 2013) where he was part of a ~USD 1 billion fund raise via initial public offerings. Before ENAM, Mr. Akshat Pandya worked with the Real Estate Prop Investments book at Lehman Brothers/ Nomura (July 2007 – July 2009) and prior to that with HDFC Limited in their developer finance team (May 2004 – Jun 2007). He received a Master's degree in Management Studies (specializing in Finance) and a Bachelor's degree in Commerce from the University of Mumbai.

Need help?
WhatsApp Assistance
Monday to Friday - 8:30 a.m. to 6:00 p.m.