Julia
Production ManagerGRI Club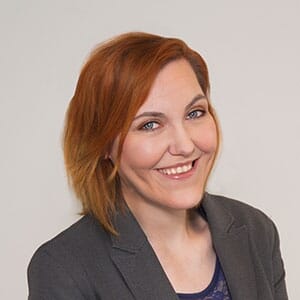 Kirsty
Head Conference Production - EuropeGRI Club
I have over 10 year's experience in conference production; 7 of which have been in the real estate, venture capital and private equity sectors. I am particularly passionate about BTR, light industrial, global geopolitical and social disruption. At GRI Club, I lead our production team across Europe to develop meaningful events and club meetings for our members.
Alejandro Cano
Senior Vice President
Augusto Monte
Director, Commercialisation
Carlo Matta
Head of Europe
Dominic Butler
UK Investment Director
Franck Lirzin
Executive Director Residential
Gavin Neilan
Founding Partner
Gerald Paulmier
President and Founder
Jérôme Berenz
Head of Indirect Investments
Jill Xiaozhou Ju
Investment Director
John Dunkerley
Founder partner & CEO
John van Oost
Managing Partner
Jon Harley
Director- Asset Management
Alejandro
Senior Vice PresidentOaktree Capital Management
Mr. Cano joined Oaktree in 2012 from Hellman & Friedman, LLC, where he served for over two years. Prior experience includes over two years as an associate in the Investment Banking TMT team at Goldman Sachs and two years as a senior fellow at McKinsey & Company. Mr. Cano holds a B.Sc./M.Sc. in telecom engineering and a B.Sc. in mathematics from Barcelona Tech and an M.B.A. from Stanford Graduate School of Business. He is fluent in Spanish and Catalan.
Andrea
PartnerAreli Real Estate
Mr Vanni is a Managing Director at Deutsche Asset & Wealth Management for the real estate investment business (formerly RREEF Real Estate) within the Alternatives and Real Assets platform. Mr. Vanni joined the firm in June 2007. Since then he has accomplished over £2 billion restructuring of senior, mezzanine and CMBS. Previously, he worked at JP Morgan commercial mortgage group. Over the last ten years, he has completed real estate transactions with an aggregate value in excess of £8 billion in the form of equity, senior, mezzanine, distressed debt and structured finance transactions.
Augusto
Director, CommercialisationSDIN Residencial
Augusto Monte joined SDIN in January 2019. He is a professional with over 25 years' experience in the RE sector, and has worked in the most important RE companies in Spain, such as Inmobiliaria Osuna, Vertix Grupo Inmobiliaro, Solvia, Dospuntos, Neinor and Haya R.E. He has developed his career in business management, business development, marketing, sales and analysis. He is a tenured professor in the Master's degree of Laws degree from the University of Valencia, an MBA from the University CEU Cardenal Herrera, a Master's degree in Legal Practice for Lawyers from the University CEU Cardenal Herrera, and he is a RE Agent duly registered with the Ministry of Public Works. He is currently enrolled at the Royal Institute of Chartered Surveyors
Brian
CEOThe Nido Collection
Spearheading expansion is Nido's CEO, Brian Welsh, who joined in October 2017 and has over 12 years' experience within the student accommodation/PRS markets across the UK and Continental Europe. Under Brian's leadership, the Nido brand ensures it's as ambitious as our residents, aiming to set the global standard for student accommodation as we continue to grow across the UK and Europe. Prior to joining Nido Student, Brian was the COO of Threesixty Developments and The Student Housing Company, where he oversaw the acquisition and delivery of over 17,100 beds across Europe, breaking into new PBSA markets which have since become well established, in particular Ireland and Spain.
Carlo
Head of EuropeCA Ventures
Carlo heads the CA Ventures' European platform and he is responsible for all development activity, acquisitions and operations in the region. Prior to that he had set-up and served as CEO for Actis London development platform in West Africa where he developed $500m of commercial class A assets. Between 2002 and 2010, he spent eight years as MD with Hines Europe. His time with Hines included responsibilities for the development of large mix-use scheme Porta Nuova in Milan, the pan-European Hines European Development Fund and the Hines CalPERS Spain Fund. He is a registered architect, graduated from the Politecnico di Torino (Italy) and received an MBA from the McCombs School of Business at the University of Texas at Austin
Dominic
UK Investment DirectorThe Collective Partners
Dom is responsible for sourcing and executing deals, attracting and managing capital relationships, and leads the team in London. Dom joined The Collective in March 2018, prior to which he held positions and at Queensgate Investments LLP and Nabarro LLP.
Franck
Executive Director ResidentialGecina
A Polytechnique and Ecole des Mines graduate, Franck Lirzin has held various positions with the French Ministry of Economy and Finance. His career path since 2006 has taken him to the cabinet of the French Minister for Economic Affairs, Emmanuel Macron. Previously Deputy Chief of Staff for the French Secretary of State for Industry, Digital and Innovation, Franck joined Gecina as Executive Director Residential in 2017.
Gavin
Founding PartnerDeutsche Finance International
Gavin Neilan is a Founding Partner, Head of Investments and Member of the Investment Committee of Deutsche Finance International or DFI, a London based pan-European private equity investor with over €1.8bn AUM, which specialises in operational real estate. Gavin Neilan has 18 years' of industry experience as a real estate business owner, investor, financier and lawyer. He has been involved in more than €5 billion of transactions and has extensive cross border expertise, having operated in over 30 markets across Europe, Americas, Africa and the Middle East.
Gerald
President and FounderGNC Co-living
Gerald Paulmier is an entrepreneur in real estate and real estate related services. He moved to real estate advisory in 2008 after working in high tech industrial sectors in product and service development, in the USA, Finland, UK, France. He first worked in the hospitality, student and senior housing sectors leading to deals such as the off-market acquisition of an office bloc with hotel permit for 150+ rooms on avenue des Champs Elysées and the signature of two forward leases totalling 250+ rooms in Paris IM. He acquired in 2014 a regional flat-share operating company aiming to scale-up its shared and community living offer and created GNC. Today, GNC has a pipeline of 1.000 beds.
Jérôme
Head of Indirect InvestmentsAllianz Real Estate GmbH
Jerome Berenz has joined Allianz Real Estate in 2007, as part of the team reshaping Allianz real estate business into a global platform. He held positions in Finance, Portfolio Management, Risk Management and Acquisitions. Since March 2018, he is Head of Indirect Investments and oversees indirect and joint ventures investments both on a global and paneuropean basis. Before joining Allianz, Jerome worked in consulting and in private banking. He is a CFA charterholder and a RICS member.
Jill
Investment DirectorThe Collective
Investment Director, Jill oversees global fund raising, investment acquisitions, and strategic growth. Having developed the largest co-living community Old Oak (546-beds), The Collective has recently launched Canary Wharf (705-beds), featuring a restaurant, swimming pool, gym, cafe and event spaces. With a global portfolio of +8,600 units secured and 20 projects in development across UK, US, Germany and Ireland, The Collective is expanding internationally to be the leading co-living provider. Prior to joining, Jill worked as Investment Director for Greystar overseeing its London student housing portfolio Chapter Living. Jill received her MBA from Harvard Business School and graduated from Peking University with a Bachelor of Economics.
John
Founder partner & CEOApache Capital Partners LLP
John Dunkerley, is a founder of Apache Capital Partners and has over 25 years' experience in property and investment management. John is a qualified Chartered Surveyor and for a period of 12 years, John worked for Jones Lang Wootton and Fletcher King, specialising in UK wide investment before building London & Capital's expanding property division. In 2008, together with Richard Jackson, John established Apache Capital Partners, a business that is structured to take advantage of the current market conditions, specialising in investing on behalf of Middle Eastern investors into the UK. Apache Capital now manages in excess of £500m of assets with a pipeline which takes AUM to £1.4bn.
John
Managing PartnerFluxus Ventures LLP
Managing Partner - John Van Oost is responsible for the overall investment management and fundraising at Fluxus Ventures. He is the founder and Managing Partner of Captiva Capital Management. John received a BS in Economics and an MBA from KU Leuven. He is also completing a MS in Materials Science & Engineering from Stanford University.
Jon
Director- Asset ManagementOxford Properties Group
Jon has over 15 years of real estate experience and has held roles in investment agency, asset management, and property asset management across a broad range of sectors. Jon joined Oxford's Asset Management team in 2015, with responsibility for our City portfolio including assets such as MidCity Place, Watermark Place and London Wall Place. During the last 2 years he has moved to the BTR sector following the establishment of DOOR, a sector focussed co-investment platform with Delancey, which forms part of the Triangle JV, comprising DOOR, APG and Qatari Diar. Get Living are the JV's operational partner. Jon works closely with these partners to deliver the strategy to build the UK's pre-eminent residential rental platform.