Some of our past attendees

Will
Fund Manager - Global PRSHermes Investment Management
UK
In his role as Fund Manager for Global PRS, Will Gibby is responsible for implementing Hermes global real estate strategy in this space in conjunction with his wider role as Deputy Fund Manager for non domestic real estate.

Matteo
Managing PartnerGWM Group
UK
Matteo has over 25 years' experience in the real estate investments and finance sector, of which almost 10 with GWM. Prior to joining GWM Matteo was managing director of BNP Paribas, CIB division, heading the RE division for Europe ex-France and before that he held a similar role within the global RE group of Lehman Brothers. Matteo executed over €20 bn of RE transactions in Europe, including investments in offices, healthcare, retail, and residential asset classes and private and public debt and equity fund raisings. Matteo has executed over €15 bn of RE transaction in Italy, with counterparties including institutional investors, property companies, public entities, and professional investors.

Gavin
Founding PartnerDeutsche Finance International
UK
Gavin Neilan is a Founding Partner, Head of Investments and Member of the Investment Committee of Deutsche Finance International or DFI, a London based pan-European private equity investor with over €1.8bn AUM, which specialises in operational real estate. Gavin Neilan has 18 years' of industry experience as a real estate business owner, investor, financier and lawyer. He has been involved in more than €5 billion of transactions and has extensive cross border expertise, having operated in over 30 markets across Europe, Americas, Africa and the Middle East.

John
Founder partner & CEOApache Capital Partners Ltd
UK
John Dunkerley, is a founder of Apache Capital Partners and has over 25 years' experience in property and investment management. John is a qualified Chartered Surveyor and for a period of 12 years, John worked for Jones Lang Wootton and Fletcher King, specialising in UK wide investment before building London & Capital's expanding property division. In 2008, together with Richard Jackson, John established Apache Capital Partners, a business that is structured to take advantage of the current market conditions, specialising in investing on behalf of Middle Eastern investors into the UK. Apache Capital now manages in excess of £500m of assets with a pipeline which takes AUM to £1.4bn.

Marco
Founder, Board DirectorAbitare In
Italy
A visionary entrepreneur with a noteworthy International experience in establishing, developing and growing innovative companies. He started his career as an analyst programmer. He served as a business executive in IT and Telco US multinationals (including DELL) and, before starting up Abitare In with his business partner Luigi Gozzini, he founded and managed as a CEO two high-tech International start-ups

Ted
Investment Manager - Private EquityIreland Strategic Investment Fund
Ireland
Ted Sheils works as an Investment Manager on the Ireland Strategic Investment Fund's Private Equity team, and since joining has focused largely on Real Estate investments by the fund, notably in the residential and commercial development aswell as the PRS sectors. Prior to joining ISIF, Ted worked for several years in Singapore in a M&A role with a large Plc. Ted is an ACA Charter holder and is M.Sc. Finance qualified.

Alberto
Managing ​PartnerUrbania International
Spain
Co-founder and Managing Partner of Urbania international. The firm's main areas of expertise include residential development, alternative investments and real estate debt. Mr. Lopez has overall responsibility for all aspects of the business and is directly involved in the execution of all transactions – originating, underwriting, financing and asset managing properties. He is Chairman of Syllabus a first-class student living concept with over 3000 beds. Mr. Lopez oversees the real estate debt strategy, an alternative advisory lending firm focused on providing capital solutions for southern European developers with a specialized focused on the Iberian market across several assets class.

Andrew
CIOCortland
UK
Andrew has over 25 years experience in property development and finance. He has close relationships with the banks, private equity, opportunistic and sovereign wealth funds, and sets up joint ventures between funders, developers and local authorities to fund real estate development and residential projects. At Cortland Partners, Andrew is currently seeking to invest £4bn to roll out Cortland's 10,000unit build to rent programme across the UK.

Charles
CIOMoorfield Group Limited
UK
Charlie joined Moorfield in 2005 and sits on the Board and Investment Committee as Chief Investment Officer. As CIO he is responsible for overseeing investment strategy and portfolio construction and is closely involved in fundraising activities. Since 2005 Moorfield has raised five private equity real estate funds; four Moorfield Real Estate Funds (MREFs) together with a dedicated senior housing platform, Moorfield Audley Real Estate Fund (MAREF). Prior to joining Moorfield Charlie worked in corporate finance at Lazard in the real estate advisory group.

Laurian
Managing DirectorBC Partners
France
Laurian Douin joined BCP Real Estate in London in 2018. Previously, he spent 12 years at Altarea Cogedim, a French listed multi-format real estate development and property company, most recently as a Managing Director with responsibility for office investments, member of the group executive committee and CEO of AltaFund. Before that, he was head of Altarea Cogedim group corporate finance for 4 years until 2009, in charge of corporate development, international expansion and bank financing. Prior to Altarea Cogedim, Laurian was Director at PwC Real Estate Corporate Finance, which he joined in 2004, and previously, Manager at Andersen Real Estate Corporate Finance where he started in 1998, with a focus on M&A, financial advisory and valuation

Franck
Executive Director ResidentialGecina
France
A Polytechnique and Ecole des Mines graduate, Franck Lirzin has held various positions with the French Ministry of Economy and Finance. His career path since 2006 has taken him to the cabinet of the French Minister for Economic Affairs, Emmanuel Macron. Previously Deputy Chief of Staff for the French Secretary of State for Industry, Digital and Innovation, Franck joined Gecina as Executive Director Residential in 2017.

Antoine
Co-head Core Fund Management StrategiesAXA IM Real Assets - Paris
Since 2019 Antoine is co-heading the Core Fund Management team on behalf of regulated funds and separate accounts which represents circa 14bn€ of AUM Antoine joined AXA IM – Real Assets in 2006 as a Transactions Manager, before becoming the Head of Acquisitions for the French market until 2012 and then Senior Fund Manager until 2018 with the responsibility of 2 regulated funds for a total AUM of 4.5bn€. Prior to joining AXA IM – Real Assets, Antoine held several finance (M&A, ECM) and real estate positions at Société Générale Corporate and Investment Banking. Antoine holds a Master's degree in Real Estate from ESSEC.

Jay
Managing Director, Head of EuropeQuadReal
UK
Jay Kwan joined QuadReal as Managing Director, Head of Europe in February 2018. His focus is on building the international portfolio, with an emphasis on investing in Global Cities in the U.K. and Europe. Jay was formerly an MD at TPG Real Estate, the real estate investment group of private equity firm TPG, specifically focused on European investments. Prior to joining TPG in 2016, Jay was a Partner at Grove International Partners (formerly Soros Real Estate Partners), where he spent 13 years investing in three continents across all asset classes at both the corporate and asset level. Jay began his career at Lehman Brothers Real Estate Partners in New York in 2001. Jay graduated with a BA in Economics and Political Science from Columbia NY

Jérôme
Head of Indirect InvestmentsAllianz Real Estate GmbH
Germany
Jerome Berenz has joined Allianz Real Estate in 2007, as part of the team reshaping Allianz real estate business into a global platform. He held positions in Finance, Portfolio Management, Risk Management and Acquisitions. Since March 2018, he is Head of Indirect Investments and oversees indirect and joint ventures investments both on a global and paneuropean basis. Before joining Allianz, Jerome worked in consulting and in private banking. He is a CFA charterholder and a RICS member.

Paul
Managing Director & CEO EuropeHarrison Street Real Estate Capital
UK
Mr. Bashir joined the firm in 2020 and is Chief Executive Officer of Europe. In this role Mr. Bashir leads the expansion of Harrison Street's European strategies and he is also responsible for overseeing and growing the firm's team of professionals across the U.K. and Europe. Mr. Bashir brings over 20 years of experience in private equity real estate, operations and corporate finance to Harrison Street. Prior to joining Harrison Street, Mr. Bashir was most recently President and Chief Operating Officer at Round Hill Capital, a real estate investment and asset management firm with a global footprint. While at Round Hill Capital, he managed a business with an $8+ billion portfolio as well as a team of 260 people across 15 offices.

Matthew
Vice PresidentStarwood Capital Group
UK
Matthew Parrott is a Vice President in Starwood Capital Group's London office and leads the firm's investment activity in the UK & Ireland.

Jaime
Founding PartnerELIX
Spain
Jaime is a founding partner of ELIX Group. The firm manages institutional and private funds through listed and unlisted companies in Spain. He has over 15 years' experience as a real estate professional, after having been involved in strategy consulting, and chemical & mining engineering in America and Europe. Jaime received his MBA at IESE in Barcelona and earned his Mechanical Engineering Degree from Oviedo University and Strathclyde University.

Carlo
Head of EuropeCA Ventures
UK
Carlo heads the CA Ventures' European platform and he is responsible for all development activity, acquisitions and operations in the region. Prior to that he had set-up and served as CEO for Actis London development platform in West Africa where he developed $500m of commercial class A assets. Between 2002 and 2010, he spent eight years as MD with Hines Europe. His time with Hines included responsibilities for the development of large mix-use scheme Porta Nuova in Milan, the pan-European Hines European Development Fund and the Hines CalPERS Spain Fund. He is a registered architect, graduated from the Politecnico di Torino (Italy) and received an MBA from the McCombs School of Business at the University of Texas at Austin

Julia
Production ExecutiveGRI Club
+447933254030
+442071215067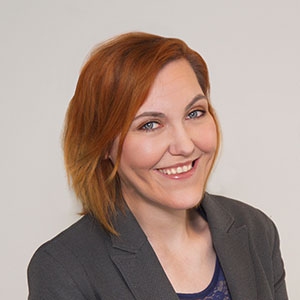 Kirsty Stevens
Kirsty Stevens
Global Head Content, EU & USA Accounts
GRI Club Global
0787150599
12 years experience within conference production in infrastructure, tax, finance and real estate. Previously working with RICS for four years helping drive the global CPD rollout. I have been with GRI Club for over 4 years, from Sales Director, UK Markets Director, Content Director and now as Global Head of Content with Sales Specialty within our Europe and USA markets. Ask me about our European events,asset class specialisms and connecting wtih investors globally. BA Hons in Philosophy from Kings College London, hobbies include Rugby, Theatre Production and Time Out Tastemaker.

Need help?
WhatsApp Assistance
Monday to Friday - 8:30 a.m. to 6:00 p.m.