Join the event by applying for a Courtesy membership
Successful registration
17 people are attending
Credit: GreenButterfly / Shutterstock

Leonardo
DirectorGRI Club
An enthusiast of the real estate market, I've been working in the sector since 2016. From 2018 to 2020, I served as director of Smartus, a company focused on conferences and content production for the brazilian real estate decision-makers. Graduated in International Relations from Facamp.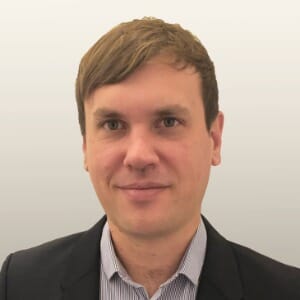 Richard
Global Head of ProptechGRI Club
Technology has helped real estate companies not only to survive but also to grow during the pandemics. But what's coming next in the sector in terms of innovation?
After gathering more than 600 c-level executives in our first global edition in the first semester, our proptech activities have grown for the upcoming months.
For 3 days in September, we'll bring together investors, developers, operators, tenants, tech companies, lenders, property and asset owners to discuss such challenges and opportunities through candid peer to peer discussions.
Why Attend?
Learn from real estate leaders going through or have undergone strategies to implement structural change to incorporate diversity
Private and confidential conversations with Global GRI club leaders; discuss openly challenges and solutions
Unique perspectives across GRI Club Global members' database
Hear from specialist thought leaders in and out of real estate through case studies and workshop scenarios
The conversation continues year round in the GRI Club global initiatives through a series of private networking meetings, committee actions and MOU's
Sponsorship opportunities
GRI eMeetings offers a unique opportunity for companies to raise their profile in front of the most senior executives of the Real Estate industry worldwide.
Contact our team and check the sponsorship and exposure opportunities according to the strategy of your company.
Sponsorship opportunities
Successful registration