Global Real Estate and PropTech leaders discuss how and why the sector should adopt
and leverage innovation tools in the coming months and years
Apply for a courtesy pass
* Required fields
Our team will get in touch with you soon to confirm your participation
621 people are attending

Montreal | Quebec | Canada
BrainBox AI uses deep learning, cloud-based computing, algorithms and a proprietary process to support a 24/7 self-operating building that requires no human intervention and enables maximum energy efficiency. Pre-commercialization tests have demonstrated that BrainBox AI enables a reduction in total energy costs of up to 25% in less than three months, with low to no CAPEX needed from property owners. It also improves occupant comfort by 60% and decreases the carbon footprint of a building by 20-40%.
Proptech is transforming the way we buy, sell, finance and manage property. Now with COVID thrusting real estate into the future, how can investors, operators, tenants, tech companies, lenders and asset owners collaborate to innovate?
Covering all asset classes, join the global GRI real estate investment community to discuss such challenges and opportunities through candid peer to peer discussions. Navigate the current challenges presented by tenant, owner, investor demand and trends impacting real estate portfolios.

Participation in this event is by invitation only. If you would like to join our members please submit your interest.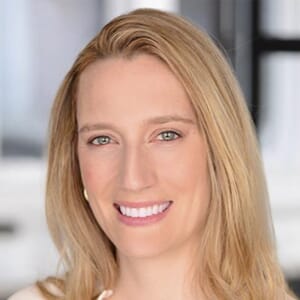 Clelia
Venture PartnerBain Capital Ventures
USA
Clelia is an innovator, operator and investor working in the real estate industry. Prior to her role at Bain Capital Ventures, Clelia co-founded MetaProp, a $40 million seed stage venture fund focused exclusively on real estate technology and one of the first sector specific funds focused on PropTech. In addition to investing in real estate technology, Clelia currently serves as president of Warburg Realty, acting as key advisor to her father, CEO Frederick Warburg Peters, in managing and growing New York's only remaining independent mid-size real estate brokerage. She is the elected co-chair of the Real Estate Board of New York's RLS Board of Directors (the New York MLS system equivalent), and sits on the Board of REBNY's Tech Committee.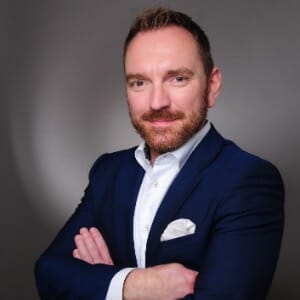 Alexander
Head of Innovation and SustainabilityING Bank
Germany
Alexander Piur is responsible for Sustainability and Innovation for the global Real Estate Finance activities of ING Wholesale Banking, with local presence in APAC, EMEA and US. He has more than 20 years of experience in the real estate financing markets in Germany and Europa. Prior joining ING, he worked for several banks in Munich. Alexander is a member of IMMOEBS, has a degree as Immobilienökonom from the International Real Estate Business School in Regensburg and holds a B.Sc. in Finance and Management from the Frankfurt School of Finance and Management.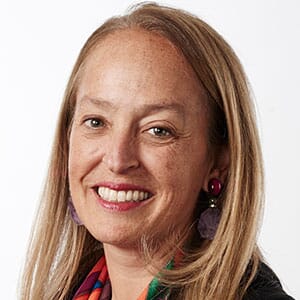 Audrey
Head of FundraisingKennedy Wilson
United Kingdom
Audrey Klein is the Head of Fundraising for Kennedy Wilson Europe. Prior to this she held Head of Fundraising roles at several firms but is best known for starting the European business out of London for the Park Hill Real Estate Group, a Division of Blackstone, which she ran for 9 yrs. Prior to joining Park Hill, she ran her own business for 5 yrs marketing alternative asset funds across all asset classes including private equity, real estate and hedge funds to European investors comprised of pension funds, banks, family offices and high net worth individuals. She is a graduate of Northwestern University's Kellogg School of business where she received an MBA, and is also a graduate of Emory University with a degree in Economics.

Conan
Managing PartnerM7 Structura
United Kingdom
Conan launched M7 Structura (now acquired by PATRIZIA) with a desire to bring his experience gained in real estate technology as a start-up operator, strategic investor and angel investor to bear on the next generation of technology entrepreneurs. His prior experience includes: VP Corporate Development & Venture at Altus Group, a global real estate technology & services company and owner of Argus Software, where he led their corporate venture activities. COO of Voyanta, a real estate data management and reporting platform, which was sold to Altus Group and a Corporate solicitor at Allen & Overy in London. Conan holds a BA in PPE from Jesus College, Oxford, an LLM from the LSE and an MBA from INSEAD.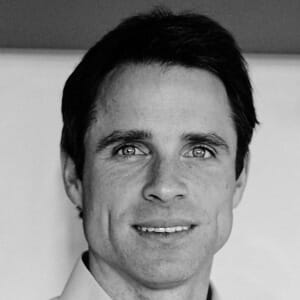 Florent
Co-Founder & CEOAlte
United Kingdom
Prior to co-founding Alte, Florent worked in the real estate private equity division of Blackstone where he led investments across multiple asset classes in Europe. Before Blackstone, Florent launched the European real estate equity and debt investment division of Partners Group, which he joined in 2007. Florent has been involved in the sourcing, underwriting, negotiating and structuring of more than Eur 2.3 billion of capital across 25 private equity real estate transactions in Europe. Florent received an M.Sc. in Management from the ESSEC business school in Paris and is a CFA charterholder.

Frank
Chief Business Development OfficerBrainBox AI
Canada
Frank Sullivan leads global business development initiatives, oversees key strategic partnerships, and manages the marketing team at BrainBox AI. Frank has over 25 years of sales and management experience and has held roles in national channel management, business development, and direct sales leadership in companies including Juniper Networks, Bell Business Markets, and Cisco Systems. Prior to joining BrainBox AI, Frank was the Vice President of Sales and Canadian Country Manager for Juniper Networks, leading a team of over 50+ professionals who collectively drove revenue growth within the enterprise and service provider segments in Canada.

Paul
EditorPlacetech
United Kingdom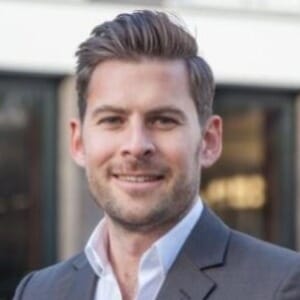 Alex
Director of InnovationJLL
United Kingdom

Frank
Chief Business Development OfficerBrainBox AI
Canada
Frank Sullivan leads global business development initiatives, oversees key strategic partnerships, and manages the marketing team at BrainBox AI. Frank has over 25 years of sales and management experience and has held roles in national channel management, business development, and direct sales leadership in companies including Juniper Networks, Bell Business Markets, and Cisco Systems. Prior to joining BrainBox AI, Frank was the Vice President of Sales and Canadian Country Manager for Juniper Networks, leading a team of over 50+ professionals who collectively drove revenue growth within the enterprise and service provider segments in Canada.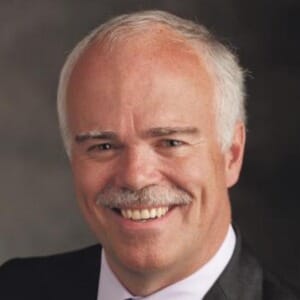 James
SVP, Chief Information & Technology OfficerBoston Properties
USA
James Whalen serves as Senior Vice President, Chief Information and Technology Officer for Boston Properties where he is responsible for the direction and implementation of technology, applications and security. Prior to joining the Company in March 1998, he served as Vice President, Information Systems of Beacon Properties. He is a graduate of the University of Notre Dame and a recipient of the New York City Urban Fellowship. Mr. Whalen is a current trustee and past President of the Boston Chapter of the Society for Information Management (SIM) and serves on the Realcomm Advisory Council, TechHire Boston and Boston Private Industry Council.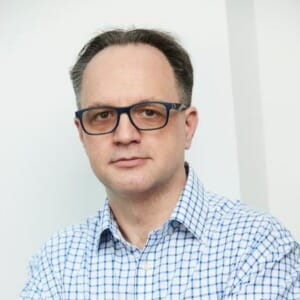 Paul
Chief Digital and Technology OfficerCB Richard Ellis
United Kingdom
Paul is a strategist, with a clear commercial acumen who has a clear understanding of the business value of IT and the future directions of the industry. Besides being a strategist, Paul is result and success oriented, an outstanding leader and has a clear history of delivering Technology driven Business Change Globally. Paul has significant global experience having global responsibility and having fulfilled expat engagements in Europe, US, Middle East and Asia. He has a track record in delivering innovation to business through the use of Innovative New Technology and Business Process Improvement. This was recently recognized with Capita being rated the 60th most innovative company in the Forbes Global 100 Most Innovative Companies (2016).

Domingo
Founder and CEONewmark
Argentina
Domingo Speranza has a degree in Architecture with more than 25 years' experience in Corporate Real Estate. He is the CEO and co-founder of BACRE the Argentinean partner of Newmark Knight Frank. Mr Speranza also participate as MD of Cushman & Wakefield and in the 90´s was a member of Banco Hipotecario Nacional the leader institution in residential development in Argentina.

Arthur
Director of EMEA WorkplaceCriteo France
France

Caio
Diretor de PatrimônioVIVO
Brazil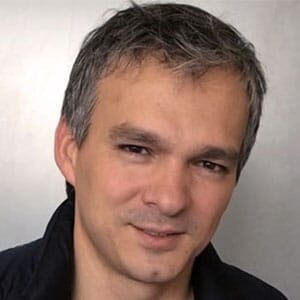 Luis
CEOSeris Retail Holdings
Mexico
Luis Cantu is a founding partner and serves as CEO of Seris Retail Holdings, a Mexico City and metropolitan area-focused retail property investment and management firm that has invested US$100 million since 2017. Seris Retail Holdings is backed by Calzada Capital Partners, a US-based private equity firm with over US$8.5 billion under management. Before founding Seris in 2017, Mr. Cantu was de COO for the retail development arm of Abilia and was responsible for the development of over 250,000 square meters of retail space and the successful sale of its largest retail development to Fibra Shop.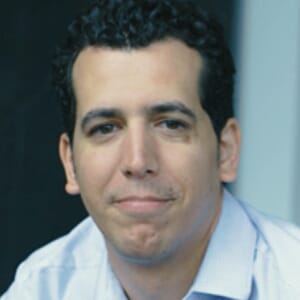 Roelof
MD RE Tech InvestmentsFifth Wall Ventures
United Kingdom
Roelof Opperman is a Managing Director on the Real Estate Technology Investment team at Fifth Wall, where he focuses on technology and innovations within the multifamily, office, and hospitality real estate asset classes. Roelof has led Fifth Wall's investments in Lyric, Eden, Appear Here, Hippo, Industrious, Loggi, Recharge, Lime, and Aurora Solar. Previously, Roelof worked at Norwest Venture Partners, Evercore Partners, Goldman Sachs, and Bridgewater Associates. Roelof is originally from Johannesburg, South Africa, and graduated Phi Beta Kappa, magna cum laude, from Emory University. He is also a Chartered Financial Analyst.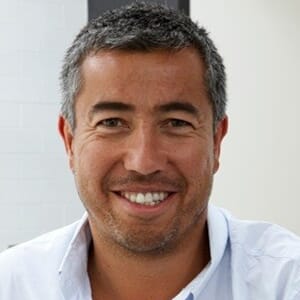 Roger
Founder and CEOBoxpark
United Kingdom
Roger Wade is the Founder and CEO of Boxpark. After graduating from University, Roger started Boxfresh, the original British Streetwear brand in 1989. He grew the Boxfresh brand from a market stall, to an International Brand selling in over 12 different countries. In 2005, Roger sold the Boxfresh to Pentland Brands and formed his own Brand Consultancy, Brands Incorporated, specialising in the development, financing and licensing of UK Fashion Brands. In 2010, Roger founded and created the World's 1st Pop Up Mall, Boxpark Shoreditch. In 2015 Boxpark launched Boxpark Croydon its first Food and Drink only retail concept, and in 2018 launched Boxpark Wembley, a new Fanzone for Wembley Stadium and Arena visitors.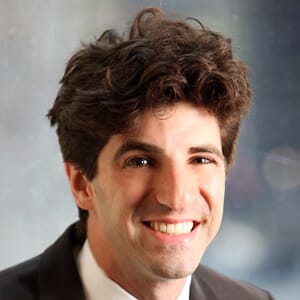 Josh
Vice PresidentEquity International
USA
Josh Livingstone is a vice president on the Investments team at Equity International, responsible for origination of new investments, deal execution and portfolio management. Josh joined Equity International in 2014 and serves as a director on a number of EI portfolio companies. Prior to EI, Josh worked in HSBC's Latin America investment banking group, focusing on diligence, valuation, and execution of M&A involving real estate, infrastructure, consumer goods, and telecom. He spent two years with the group in New York and two years in São Paulo, Brazil. Josh holds an MBA from the University of Chicago Booth School of Business, and an AB from Brown University.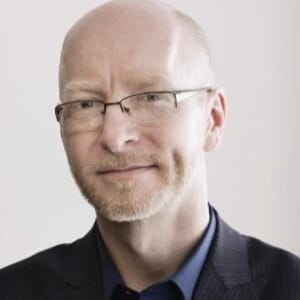 Andy
Group Technology DirectorThe Collective
United Kingdom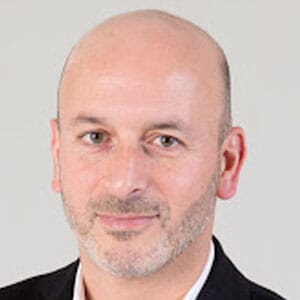 Frédéric
CEOMoZaïC Asset Management
France
Frédéric is Managing Partner of Mozaïc AM and has over 15 years experience in the healthcare sector. MoZaïC manages over 250M€ of healthcare assets over 4 geographies (France, Germany, Italy and Spain) Prior to this, he was the President of Senior Santé, an owner and operator of nursing homes in France. During his tenure, he was responsible for operations developing the group's operating model and processes. During that period it funded, developed, built, delivered and sold 11 nursing homes (circa 50,000 m2). Before Senior Santé/B-Patrimoine, Frédéric held various positions within HSBC (London) and Lazard (New York and London) Frédéric graduated from ESSEC Business School in Paris and speaks French, English, Spanish, Italian and Arabic.

Greg
CEOOpendoor
USA
Built and scaled venture backed companies and investment platforms Part of executive team that took Amyris public (NASDAQ:AMRS) Served as Special Advisor to U.S. Secretary of State for Alternative Energy Sourced and/or invested $1.6B of capital Stanford BA, Harvard MBA Linked In: https://www.linkedin.com/in/gregory-manuel-b81265/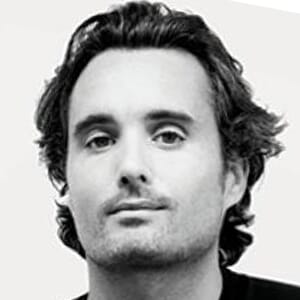 Gregory
A/O PropTech
United Kingdom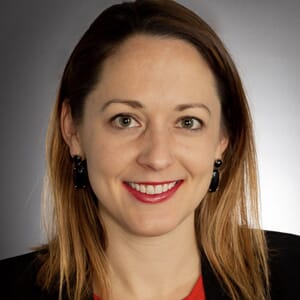 Joanna
Managing Director of OperationsGreystar
Mexico
Joanna Frazier is the Managing Director of Operations for Greystar Mexico. She joined Greystar in 2013 to oversee the multifamily portfolio in Mexico City, Monterrey, Cancun, and Guadalajara. She is responsible for the strategy and execution of operational assets; supporting capital partnerships with market expertise; and oversight across business lines. She holds an MBA from Chicago Booth School of Business and a BBA and BA from the University of Georgia. Prior to Greystar Ms. Frazier worked as a management consultant at Bain & Co. in Mexico City.

Ken
Founding PartnerVBI Real Estate
Brazil
Ken co-founded VBI Real Estate in 2006 and has been involved in all of VBI Real Estate's investments since inception. Prior to the formation of VBI Real Estate, Ken was a founding partner of Vision Brazil and was responsible for establishing the real estateprivate equity practice. At Vision Brazil, Ken was responsible for investment origination, transaction structuring, and portfolio management for investment funds with an AUM of U.S.$2 billion. Ken's professional experience has included twenty years of investmentmanagement and M&A advisory work based in New York and São Paulo. Ken received a B.A. from Harvard College and an M.B.A. from the MIT Sloan School of Management.

Susan
Managing DirectorCushman & Wakefield
USA
Susan Tjarksen founded KIG CRE, a multifamily brokerage in 2015, and joined Cushman & Wakefield in 2018. Susan is also a co-founder of Enodo, Inc., an automated multifamily valuation platform. She has more than 30 years in apartment and mixed-use development, having planned, built, designed, financed and delivered projects totaling more than $3.5 billion in revenue. She has also successfully developed and sold 12,000 residential units, 2,500 hotel rooms and 2M+ SF of retail and office space. Susan has become an international expert on flexible living assets that include coliving, STRs, micro-units and manufactured housing. Susan holds a Bachelor of Finance from UIUC and completed a Masters in Finance at Essex University.

Mark
EditorRetail Property Analyst
United Kingdom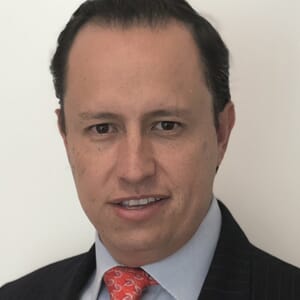 Diego
CEOFibra Storage
Mexico
Diego Isita Portilla is a Mexican businessman and entrepreneur. He founded and is currently the CEO of U-Storage Group, a Mexican based development and management platform focused on the establishment and expansion of the self-storage market. In 2008 he partnered with Kenneth T. Woolley and Extra Space Storage, a self-storage REIT that owns and operates more than 1,000 facilities in the US. In 2018 U-Storage became the first self-storage focused REIT (FIBRA) in Mexico - Fibra Storage. This vehicle accelerates growth and encourages small and medium developers, as well as landowners to look for ways of contribution or association with Fibra Storage, allowing them to co-participate in the development of new U–Storage facilities.

Duarte
Deputy Managing Director EMEASonae Sierra
Portugal

Maria
Real Estate DirectorWalmart
Mexico
Architect with 27+ years of experience in Real Estate development: managing large-scale and complex projects, foreclosure of assets, appraisals, RE portfolio profitability, operation and negotiation. Participating and later Leading Corporate RE Mexico Team for 17 years, and later, responsible for the Transaction & Treasury Services (TTS) Implementation team for the Corporate Banking clients at CitiBanamex (part of Citi Group). Currently working for Walmart Mexico & Centro America leading the Realty Business: Rent & Other Income (over 10.5k tenant in & out store spaces, operation of parking lots, etc), Portfolio profitability, sale of assets, Lessor Relations and the operation of 23 owned Commercial Galleries.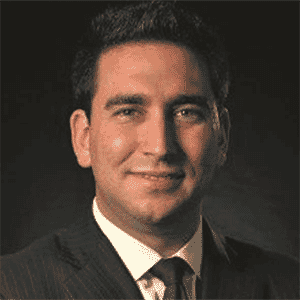 Stephen
Managing DirectorGTIS Partners - Brazil
Brazil
Eleven years of Real Estate investment and development experience in the United States and Brazil with a primary focus on the industrial and logistics sector. Extensive portfolio of completed transactions including build to suit and speculative warehouse developments for end users and third party logistics providers (3PLs), acquisitions of sale-leaseback, greenfield and brownfield properties as well as asset management (leasing & property management). Participation in capital markets fundraising activity with institutional investors. Currently oversee industrial platform activities for a diversified private equity real estate fund focused on real estate investment in Brazil.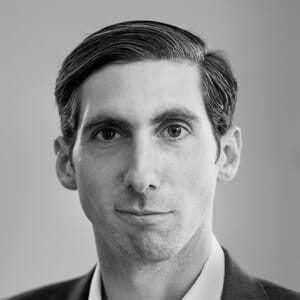 Brandon
Founding PartnerCastleforge Partners
United Kingdom
Brandon co-founded Castleforge Partners (formerly Mercer Real Estate Partners) in July 2010. Prior to founding Castleforge, Brandon worked for Westbrook Partners and Morgan Stanley Real Estate. Brandon has been involved in transacting over £1.5b of Real Estate asset value across the U.S. and Western Europe and has experience as both an advisor and an investor across a diverse range of investment types and asset classes. Castleforge Partners manages discretionary funds on behalf of a range of institutional investors and can invest across asset classes. It focuses thematically on select opportunity sets and seeks to generate high cash flow using operations.

Anja
PrincipalStepstone Group
Ireland
Prior to joining StepStone, Mrs. Ritchie worked at Cara Investment GmbH, a Germany-based Family Office, where she was responsible for the firm's Private Equity and Real Estate fund selection. Prior to that, she was a senior analyst alternative investments at Bank of Oklahoma after starting her career at ClearRidge, a boutique corporate advisory firm in the United States. Mrs. Ritchie holds a master's degree in Management from HHL-Leipzig Graduate School of Management and a bachelor's degree in International Business Administration from the European University Viadrina. She is also a CAIA charterholder.

Boudewijn
COOEDGE
Netherlands

David
Head of Real Estate, UK & IrelandWeWork
USA
David is head of WeWork's UK and Ireland real estate team. Before joining WeWork, David was a lawyer at a pre-eminent real estate law firm in the City of London advising developers and landlords on investment, development and asset management work across a number of industries and sectors. David graduated with a law degree from the University of Birmingham and obtained a distinction in his LPC qualification from BPP, London.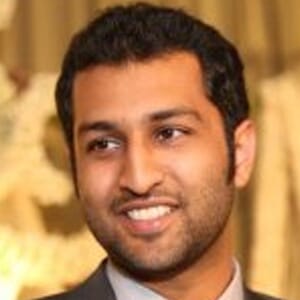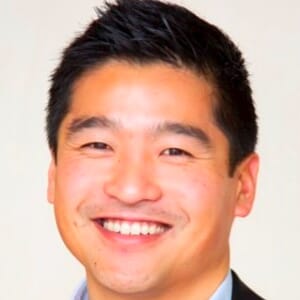 Simon
COORegus
United Kingdom
Focused on growing and diversifying B2C and B2B revenue and shaping industries, experienced in turning around operational performance in thin margin businesses, engages diverse stakeholder commitment and enthusiasm, furthermore, passionate about organisational cultural and diversity, actively seeks out emerging and consumer technology to improve products and processes.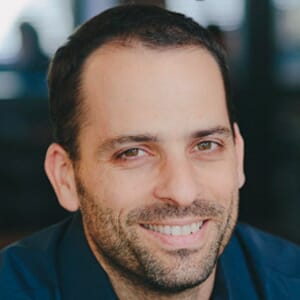 Yotam
Co-Founder & Chief Business DevelopmentMindspace
Israel
Mr. Alroy co-founded Mindspace, a flex space operator with over 30 locations in Europe and the US, serving the entire spectrum from start up to the largest companies in the world. Yotam currently serves as Chief of Business Development. Prior to co-founding Mindspace, Mr. Alroy had several executive business development roles at Roboteam and SHL Telemedicine (SWX: SHLTN). During his career he served as a consultant for AYRAD Investments, a single-family office focused on high tech investments. Mr. Alroy holds a BA in Law & Business Administration from the Interdisciplinary Center in Herzliya, and an EMBA from Northwestern University Kellogg School of Management. He resides in the Tel Aviv Metropolitan area, with his wife and two children.
Agenda
Close
See complete schedule
01:00pm - 02:00pm
Accelerated Trends Post-COVID
From transparent deals to efficient asset management, how  are real estate players utilising technology?
02:45pm - 03:45pm
Data Analytics
The benefits from data-driving decisions for asset & property management
04:30pm - 05:30pm
Global Trends for Real Estate Occupiers in The Post-COVID-19 Era
Wednesday, March 31st
2021
Close
See complete schedule
01:00pm - 02:00pm
High Value Residential
How is technology diversifying resi for rent and creating mainstream opportunities?
02:45pm - 03:45pm
E-Commerce vs Bricks 'N' Mortar
How to use technology to provide a worthwhile journey for customers?
04:30pm - 05:30pm
Office Revolution
Adapting accelerated tech trends to meet new workplace demands and maintain rental streams

Leonardo
DirectorGRI Club
An enthusiast of the real estate market, I've been working in the sector since 2016. From 2018 to 2020, I served as director of Smartus, a company focused on conferences and content production for the brazilian real estate decision-makers. Graduated in International Relations from Facamp.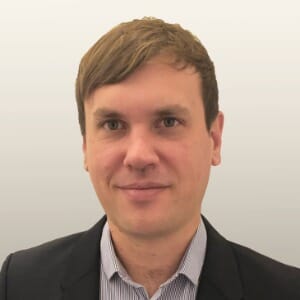 Richard
Global Head of ProptechGRI Club
Become a Sponsor
Contact our team and check the sponsorship and exposure opportunities according to the strategy of your company.
Sponsorship opportunities
Successful registration

Aakash
Founder & Chief Development OfficerThe Witness Group
USA
Aakash Patel is Partner and Chief Development Officer of The Witness Group, which is a fully integrated company with three distinct core solutions that work together to create the ideal trifecta for funding, building and managing the perfect stay. The Witness Group has over 40 projects open or under development, totaling 4000+ rooms.

Prior to joining The Witness Group in 2016, Aakash was the Chief Operating Officer of KB Hotel Group. Prior to KB Hotel Group, he consulted various Fortuned 500 clients and was a Senior Consultant in the Strategy Practice with Ernst & Young (EY).

Aakash graduated from the New York University Stern School of Business with a degree in finance and economics. Aarón
Investment Banking & Finance, VPBBVA
Mexico

Abel
Senior VP South AmericaAccor
Brazil Abhijeet
Head Special ProjectsPeak Infra
India Adam
DirectorThird Millennium Group
USA Adelaide
Marketing DirectorMillennium
Portugal Adhirath
DirectorShekhawati Group
India

Adriana
CEOXpertha Capital
Mexico
CEO and Partner of XPERTHA, a firm specialized in the generation of real estate investment funds, strategic consulting, project management, training and brokerage of real estate businesses. With a professional career of more than 15 years in the real estate sector, she collaborated in the Real Estate developer Grupo Deptos as its Commercial and Marketing Director and was a Partner in the company Scultura Luminosa, exclusive distributor in Mexico of the Italian lighting brand Artemide, as well as well as the architecture and construction company T4 Construcciones and the Redbrick Real Estate Investment Fund of Private Equity.

Adriano
Diretor de FranquiasRegus
Brazil
• 17 anos de atuação no Franchising e expansão de redes de negócios • Atual Diretor de Franquias da IWG no Brasil • Histórico de mais de 400 franquias vendidas em sua carreira • Responsável pelo Case Study de expansão da Canadense Maple Bear, com início em 2017. Apoiou o crescimento global com foco no Brasil. Atuação que triplicou o tamanho da rede de escolas, agregando aproximadamente 200 novas franquias em 3 anos. • Palestrante em feiras e eventos de franchising, com destaque para Mentorias e Mesas Redondas de expansão promovidas pela ABF – Associação Brasileira de Franchising • Já desenvolveu projetos na Europa, Ásia e América do Sul • Empresas atual/recentes: IWG PLC, MAPLE BEAR , PEARSON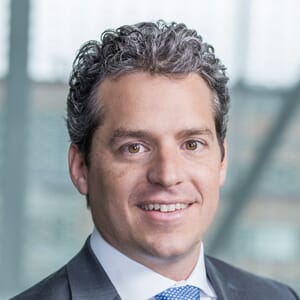 Adriano
Managing Director - Head of LatAmIvanhoé Cambridge
Brazil
As the leader of the Latin America team, Adriano Mantesso is responsible for making RE investments locally, developing asset-management strategies and overseeing strategic partnerships for the region. Mr. Mantesso has extensive experience in the industry. Before joining Ivanhoé Cambridge in 2017, he worked for five years at the investment bank BTG Pactual, where he became Partner and Head of Income Producing Properties (RE), managing what was then the largest local REIT. From 2005 to 2012, he worked for Brazilian Capital, managing private and public RE investment funds.

Adriano
Vice-PresidentCBRE
Brazil
Adriano Sartori, Vice Presidente da CBRE Brasil e Diretor das áreas de Locação, Brokerage Services, Agency e Marketing. Responsável pela equipe que já realizou a locação de mais de 3,0 milhões de m² de escritórios, ou R$ 20 bilhões em receita para seus clientes. Com experiência adquirida em diversas áreas da CBRE desde 1994, esteve presente nas maiores negociações imobiliárias das duas últimas décadas e sua equipe mais de uma vez reconhecida mundialmente como "top producers" da CBRE Group. Formado em Arquitetura e Urbanismo (USP) com curso de extensão em Urbanismo pela Concordia University, Canadá, é membro fundador do Green Building Counsil Brasil e MRICS pelo Royal Intitution of Chartered Surveyors. Alberto
Business PartnerFram Capital
Brazil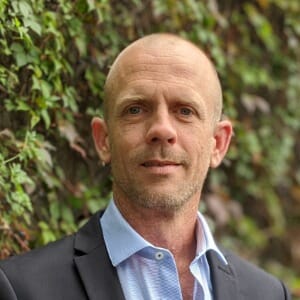 Aldo
VP Smart CommunitiesS2E Technologies
Mexico
With more than 16 years of experience in Real Estate Development in Mexico, Aldo González provides vast knowledge of structuring, planning, development and coordination of S2E's portfolio of projects in the Smart Communities business unit.

Aldo brings a structured insight of the Real Estate Development business having previously worked as New Business Development Director, Regional Development Director, and as Portfolio Manager within the Real Estate Development and Real Estate Investment Funds industries.