The competition for operational, serviced driven office real estate is growing, so what will define the winners and losers?


A unique opportunity and a private gathering on a senior, global level.


The closed door discussion format that allow you to make sense of the current market.


Access the most relevant information of the real estate sector
Here you are part of the European real estate future
Some of the past participants

Jo-anne
Managing DirectorJo Cowen Capital
UK
Jo Cowen Capital is led by award-winning architect Jo-anne Cowen, an expert on current trends within the London residential market and real estate investment arena. She is a highly sought-after consultant among leading estate agents, developers and funds, best known for her ability to analyse and creatively visualise a site's potential, as well advise on planning risk. An authority on the influence of politics on architecture and the built environment, she is increasingly called upon to advise on how the sector will change post-Brexit. One of London's leading female architects, Jo-anne runs a rapidly growing equity and site introductory platform, Jo Cowen Capital alongside the established residential, commercial, and mixed use architecture.

Daniel
MD,Debt Investments & Special SituationsLaSalle
UK
Mr. Pottorff joined LaSalle in 2014 in the Debt Investments and Special Situations team and is responsible for originating, negotiating and executing transactions across all mandates. Mr. Pottorff has nearly fifteen years of experience in real estate investing and lending. Prior to joining LaSalle, Mr. Pottorff worked at Strategic Value Partners where he was involved in acquiring c. €300m distressed CMBS, whole loans and mezzanine loans backed by real estate in UK, Germany and Spain. Prior to that, he was part of the Securitized Products Group at Morgan Stanley where he was involved in underwriting c.€10 billion of lending in the UK, Spain, Benelux and Germany as well as structuring CMBS.

Matthias
Head of Transaction Management Int.Warburg-HIH Invest Real Estate
Germany
Matthias is responsible for the international acquisitions and sales of Warburg-HIH. He has been with the group since January 2009 and has almost 20 years of real estate experience. He holds real estate degrees from BBA, ebs and NYU.

David
CIOMerlin Properties
Spain
Mr. Brush is co-founder and CIO of Merlin properties, a Spanish diversified REIT with over €12.5 billion of assets. He has over 35 years' experience as a real estate professional both in the US and Europe.During his 20-year tenure at Bankers Trust/Deutsche Bank Real Estate, Mr. Brush founded the Real Estate Opportunistic investing division, where he was Global Head and CIO of the business for 13 years and supervised the completion of over 200 transactions consisting of real estate asset acquisitions, equity investments, corporate recapitalizations and distressed loan portfolio acquisitions with an enterprise value in excess of $70.0 billion.

Mattia
Managing PartnerReal Consultant
Italy
Mattia specialises in sourcing investment opportunities, the establishment and management of real estate funds and the coordination of working groups. In addition, Mattia also focuses on asset management, investment/divestment management, feasibility studies and the structuring of loans. He has over 20 years of experience in companies such as AEW Italia SPA, CBRE Professional Services, Reag Spa, Prefimco SA (Belgian investment company) and Gruppo Nazca. Mattia served as director for Grove Fund Management Italian SPVs and is serving as director for CDL Hospitality Trust Italian SPVs. Mattia is a Member of RICS, a RICS Registered Valuer and RICS Assessor for the Valuation pathway. Mattia is a Young Leader member of the Urban Land Institute.

Hunt
Managing DirectorBaupost Group International
UK
Hunt is a Managing Director in Baupost's Private Investment Group and focuses on European real estate investment opportunities including property and loan acquisitions, development, distressed debt investments and other real estate related activities. Hunt is also responsible for new joint venture partner and real estate operating partner relationships. Prior to joining Baupost, Hunt was a Managing Director at Northwood Investors. Hunt graduated from Cornell University magna cum laude with a B.A. in Economics and from Harvard Business School with an MBA.

Giovanni
CEOFabrica Immobiliare SGR
Italy
Lawyer, with a solid experience and an outstanding track record in the real estate sector. He has been general director and, subsequently, Vice President of Sorgente SpA, Lately he has been appointed CEO of Domus Italia SpA. During his professional career he has also been Director of Futura SpA, head, in the liquidation phase on a mandate by Bank of Italy, of Sicilcassa SpA (management of NPLs for 4 bln €) and Law professor at the University of Palermo.

Benjamin
General Manager FranceAareal Bank AG
France
Benjamin Richard is the General Manager of Aareal Paris Branch. Since joining Aareal in 2006, Benjamin has held various positions within the bank and has worked on a wide range of financings secured against all class of assets: office, logistics, retail, residential and hotel.

Michael
Managing DirectorBlackstone
UK
Blackstone's global business platform encompasses private equity and real estate funds, hedge fund solutions and credit funds. Michael Zerda is Head of Europe for Blackstone Real Estate Debt Strategies, based in London. Prior to joining Blackstone, Mr. Zerda spent six years at LaSalle Investment Management overseeing the set-up and growth of its debt investment and special situations group. Prior to that, Mr. Zerda worked in Merrill Lynch's real estate private equity group focused on pan-European equity investments and at Archon, Goldman Sachs' real estate and distressed loan management platform.

Eoin
Director, Joint VenturesU and I Group
UK
Eoin joined U+I in 2018 to oversee non-public sector joint venture relationships, and source and execute acquisitions in our three key geographies, with a specific focus on Dublin. Eoin has a wealth of real estate private equity experience having held roles at W.P. Carey and Brandeaux as Vice President and Associate Director respectively.

Jesse
Managing DirectorGreen Street Advisors
UK
Jesse leads Green Street's European Advisory team. He began working with Green Street in 2011 and has more than 17 years of diverse financial and investment experience, including working in mergers & acquisitions with Morgan Stanley, corporate finance with MGM Mirage and equity research with Bear Stearns. Jesse has been active in the European listed real estate market since 2005, working initially as a buyside investor for Heitman and Cohen & Steers.

Momchil
Product Strategy DirectorOfficeRnD
UK
Momchil is the Product Strategy Director at OfficeRnD, a management platform for growing flexible workspaces. A technology enthusiast by heart, he spent the last decade in technology companies helping them build and push to market products that help other businesses succeed commercially. His confidence that technology is a driver for good mixed with his appreciation of good customer experience led him to join the OfficeRnD team, where he's now driven by the goal of helping our industry change how people "consume" workspaces in a way that improves the quality of their well being and chance of professional success.

Paul
President & COORound Hill Capital
UK
Paul is President & COO, and has over 20 years of experience in Real Estate Investment management in a wide range of operationally intensive real estate sectors including Residential, Commercial, Student housing and Hospitality. His career includes 8 years at KPMG working on global M&A, Restructuring and Transaction Service engagements worldwide. Paul later moved into an operational career, becoming COO at North Bridge Capital Partners. As President & COO - Paul has operational oversight of the entire Round Hill Capital Group and also heads up the Round Hill Group Executive Committee.

Fiona
Managing DirectorKennedy Wilson Europe
UK
Fiona D'Silva joined Kennedy Wilson as Managing Director in 2012. Formerly she worked with Deutsche Bank where she was responsible for syndication of real estate debt opportunities. Prior to Deutsche Bank, Fiona worked at Goldman Sachs from 2000 until 2011 in the Structured Finance and Real Estate Finance divisions. Her range of experience involves using various structured finance acquisitions of assets from infrastructure to real estate. She also led the structuring and marketing effort for a new trading platform to manage Goldman Sachs' secured and collateralised funding programme. Fiona holds a Post Graduate Diploma in Operational Research from Strathclyde University in Glasgow, and a BSC degree in Statistics from University of Mumbai.

Chris
CEO RE & Head of Private MarketsHermes Investment Management
UK
Chris is Head of Real Estate & Private Markets and a member of Hermes' Executive Committee. Chris joined Hermes in 2010, having successfully established Australian fund manager QIC's European office in London. Prior to that he was head of European Property at HSBC. Chris spent the majority of his career as a fund manager at Prudential, where he led the diversification of its UK real estate exposure into overseas markets in 2001.
Meet our exclusive format.
GRI has no speakers, no presentations. Instead, you have a selection of closed-door discussions where everyone can participate.
Much like a conversation in your own living room, the dynamic environment allows you to engage with your peers in an informal and collegial setting.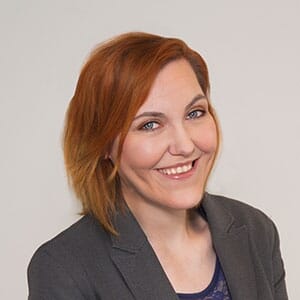 Kirsty
Senior Director - USA, Europe & Global ResearchGRI Club
I have over 10 year's experience in conference production; 7 of which have been in the real estate, venture capital and private equity sectors. I am particularly passionate about BTR, light industrial, global geopolitical and social disruption. At GRI Club, I lead our production team across Europe to develop meaningful events and club meetings for our members.

Need help?
WhatsApp Assistance
Monday to Friday - 8:30 a.m. to 6:00 p.m.