GRI Offices and Parks is a get-together of senior investors, lenders and developers active in the Indian Office real estate market
Members (request your pass)
Successful registration
Members (request your pass)
Successful registration
35 people are attending
EVENT MANAGERS
Anubha

Garg
Director - India Real Estate Club
GRI Club
Pedro

Nicolau
Global Head of Infrastructure & India
GRI Club
Priya

Mathias
Country Head Real Estate India & Sr.Director Real Estate Asia Pacific
GRI Club

Anubha
Director - India Real Estate ClubGRI Club
Please fill your crisp Personal Biography here.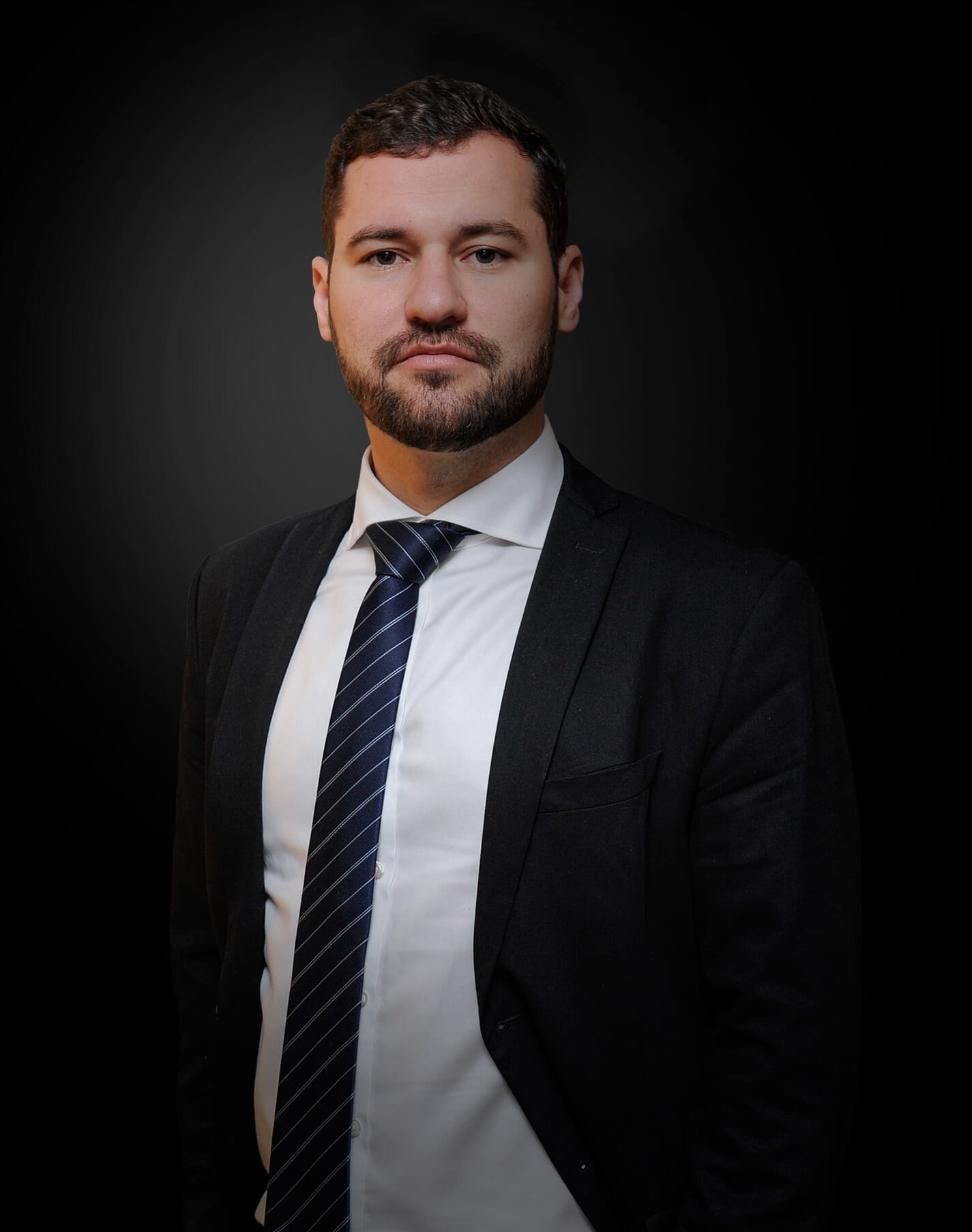 Pedro Nicolau
Pedro Nicolau
Global Head of Infrastructure & India
GRI Club
+55 11 98620-3494
+55 19 3203-0645
Pedro Nicolau is a Partner and the Global Head of Infrastructure and Portfolio Director for India at GRI Group. He leads the infrastructure division which is active in Latin America, India, China, and the USA. He also leads the real estate activities in India with a local team based in Mumbai. Prior to GRI, Pedro worked for Clarion Events Brazil in the Transportation, Mobility, and Sanitation portfolio. He has a bachelor degree in International Affairs at Unesp (São Paulo State University).

Priya Mathias
Priya Mathias
Country Head Real Estate India & Sr.Director Real Estate Asia Pacific
GRI Club
+919833945086
Priya is leading the strategy, investors relationship, business development, key account management, content development, special projects, events and team management across B2B/B2C at the GRI club. Headquartered in London, the GRI Club is a 'membership by invitation' club reserved exclusively for a qualified individual (C/Director level decision-makers) in real estate globally. Priya is a part of the GRI Management team and leads the India real estate relationships (Investors, Lenders, Developers, and operators) she is also responsible for the group's Asia Pacific business expansion. She has over 20 years of Marketing and Communications experience across real estate, hospitality, media and retail industry.
GRI Offices and Parks is a get-together of senior investors, lenders and developers active in the Indian Office real estate market
Join the GRI Club to discuss challenges and opportunities through candid peer to peer discussions. Navigate the challenges especially pricing and valuations, space demand and new lease structures. Engage with c-level real estate leaders on 2021 office real estate.
Some of our attendees in the previous edition include

Abhishek
CEOCOWRKS
India
Abhishek Goenka is currently the CEO of the RMZ Family Office and the CEO at CoWrks. He is also the CIO at CoWrks Foundry. Previously, Abhishek has worked with PwC and BMR, and in both firms he has been actively engaged in advising families in setting up a governance framework and also on succession planning. He has also assisted promoters of some of the largest listed companies in Bangalore in moving to a Trust holding structure, including dealing with cross border issues. Abhishek is well versed with the various operating models of single and multi-family offices. Abhishek is also known for his domain expertise in real estate and Prop-Tech.

Aditya
COOEmbassy Group
India
Aditya, a dynamic young professional is one of the heirs and the COO of Embassy Group, one of India's largest property developers. Aditya has been exposed to the world of Real estate and Property development from a very early age of 15 years. He is keenly involved with the strategy & operations of the Group and its diversified businesses, along with his father Mr. Jitu Virwani, Chairman and MD of Embassy Property Developments Ltd. Prior to joining Embassy, Aditya interned with an NGO Episcopal and a start-up called Brevitas, an off market commercial real estate platform in San Francisco. Aditya studied Business Administration at the University of Massachusetts, Boston and University of San Francisco (USF).

Aman
CEO - Airport Land DevelopmentGMR Group
India
Experienced Chief Executive Officer with a demonstrated history of working in the Real Estate and land development business. Skilled in Negotiation, Business Planning, Sales, Feasibility Studies, and Asset Management. Strong business development professional with a MBA focused in IT from Nottingham Business School.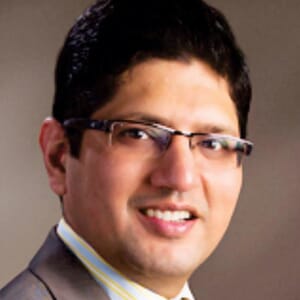 Amit
Executive Director - Office BusinessDLF Commercial Developers
India
Is seasoned Commercial RE professional with 22+ years experience in key positions at C&W, Citibank, CBRE & DLF. He grew DLF's Office Business from 1.5 mn sft in 2003 to ~30 mn sft portfolio today across Gurgaon, Chennai, Hyderabad, Chandigarh, Kolkata, Noida & Pune. As Director & P&L Head-DLF Office Business South, East & West India, he is driving leadership role inLeasing & Operations, to establish best practices & excellence with higher Safety Standards, Compliances, Sustainable building solutions, customer experience & technical innovations. Worked closely with architects to design DLF Cyber Park Gurgaon. Is now working on designing & developing new age office parks & amenities in Chennai & Hyderabad for about 8-10 mn sft.

Ankur
Managing Partner & Head of India REBrookfield Properties
India
Ankur Gupta is a Managing Director in Brookfield's Property Group and Head of Real Estate business in India, responsible for all aspects of property business in the country including strategy, investments and asset management.He has held numerous senior roles within the firm. Previously, he was a senior member of Brookfield's property investments team in New York where he was involved in investments and financings totaling more than $25 billion including IDI Logistics, Capital Automotive REIT, Associated Estates, Rouse Properties and Forest City Realty Trust. He has overseen the establishment and growth of Brookfield's real estate business in India through three large portfolio acquisitions more than 25 million SF.

Arnav
Head-Real EstateWeWork
India
Arnav leverages over two decades of experience in the Real Estate industry. His varied expertise covers key areas such as sales & marketing, acquisition, budget planning, account development, project planning and profitability, designing revenue generation, collections, procurement, interior project execution, and brand management. He is well versed in advanced leadership techniques and International practices, which he has proven through his abilities to optimise any portfolio. He has overseen successful implementation of various processes for new ventures and projects. He specializes in the areas of Commercial, Retail, Residential and Land Acquisitions.

Arshdeep
Managing Director - Executive ManagementRMZ Corp
India
Arshdeep has 25 years of experience in Business Management. He has held strategic roles in various companies across industries such as RE, Telecom/Infrastructure & Insurance. Before, he played key roles with Bharti Enterprises, Max New York Life, Punj Lloyd & Colliers International. In 2004 Arshdeep joined RMZ and plays a key role in defining and implementing the strategic vision of the group. He has led various capital-raising and partnership initiatives with top PE & SWF. He has been instrumental in raising over USD 1 billion of foreign direct investment from these global investors. Additionally, he represents the RE industry during dialogues with governmental bodies with regard to the policies related to REIT and SEZ development.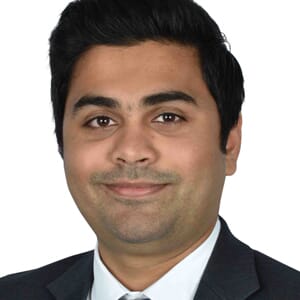 Ashank
Vice PresidentBrookfield Properties
India
Ashank Kothari is Vice President at Brookfield in the Real Estate Investments team. He joined Brookfield's Mumbai office in 2017 and is primarily focused on new real estate acquisitions in India. Prior to joining Brookfield, he worked at TPG Capital in New York. Ashank has over 6 years of real estate experience and has been involved in a wide range of investments across various strategies at the platform, portfolio and property levels. Ashank holds a B.Sc. in Commerce with honors from University of Virginia, McIntire School of Commerce.

Atul
Promoter & DirectorSolitaire
India
Mr. Atul Chordia, a second-generation entrepreneur, has instinctively carried forward the legacy of the Chordia Group. Atul is the Director of one of Pune's fastest growing real estate company – Solitaire, with diversified creations across residential, commercial, mixed-use and Township developments. Solitaire, today is breaking new grounds and transforming the landscape of the city. Inspired by his academic stint at Royal Melbourne Institute of Technology, Australia and his far-reaching hands-on experience in the hospitality and luxury retail industry, Atul brings a sharp focus on brand experience and service to the real estate assets his team creates. Atul continues to experiment, learn and grow every day.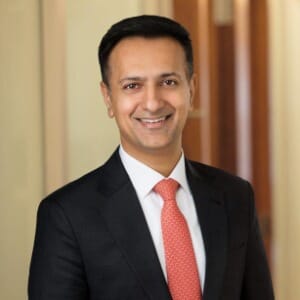 Avinash
South East Asia DirectorJaguar Growth Partners
India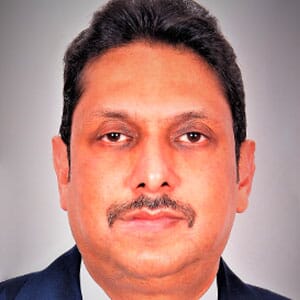 Balaji
Managing PartnerAxis AMC
India
Balaji Rao is a seasoned and highly respected professional in the Indian real estate industry. He has recently joined Axis AMC to head their real estate AIF vertical. Balaji has undertaken various functional roles and assumed leadership in business development, acquisitions, project execution, funding (both equity and debt) and divestments. Over his career spanning nearly 3 decades, Balaji has worked with several marquee real estate investors including, Sun Apollo, Starwood Capital, TCG Real Estate amongst others.Balaji is a rank- holding Chartered Accountant and holds an MBA from IIM-Calcutta.He is also a Fellow Member of the Institute of Chartered Accountants of India (ICAI) and Royal Institution of Chartered Surveyors (RICS).

Bhairav
Partner and Leader - Real Estate TaxPwC
India
Bhairav Dalal is a Partner in the Tax & Regulatory Practice. He has a varied experience in advising Indian and multinational groups in the area of Real Estate, Infrastructure and Private Equity. He has over 13++ years of post qualification experience in transaction and tax advisory services. Over the last ten years his focus has been Real Estate.Bhairav has also advised Real Estate companies on complex projects involving tax optimisation strategies, investment structuring and group restructuring. Given his experience, he has been extensively involved in the REIT / InvIT discussions in the industry and regulators as well. He has handled diverse assignments in the transaction and corporate restructuring space.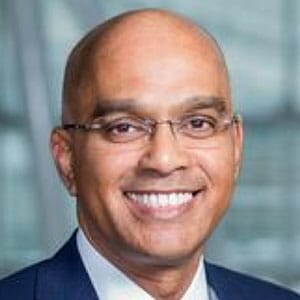 Chanakya
Managing Director, India, Growth MarketsIvanhoé Cambridge
India
Chanakya (Chan) Chakravarti is the MD for India, responsible for implementing in his territory, the investment and asset-management strategies outlined in Ivanhoé Cambridge's annual business plan and strategic plan. He works closely with the Growth Markets team and collaborates with internal and external stakeholders to put in place and consolidate strategic partnerships for major projects in India. Mr. Chakravarti is a seasoned manager with more than 27 years of experience, including over 20 years in real estate, investment and development. Before joining Ivanhoé Cambridge in 2018, he was Managing Director, Global Alternatives, Asia, at J.P. Morgan Chase. Chan has previously held country management roles at Actis Capital and C&W.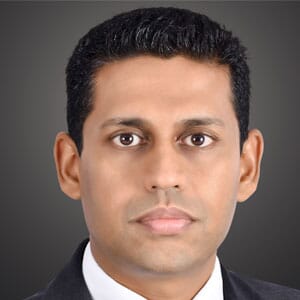 Dev
Managing Director - Special InvestmentsBrookfield Asset Management
India
Mr Dev Santani is a Senior Vice President with Brookfield Asset Management and heads the special opportunities and private credit business for Brookfield in the region. Dev is responsible for managing private equity and structured financing transactions across the international and domestic fund platform including residential real estate and also heads the third party fund "India Real Estate Opportunity Partners" (IREOP) in India. Mr Santani is responsible for overseeing several of the firm's investments in India and managing the Joint venture partner relationships in the region. He has been a part of the Brookfield India team since January 2014.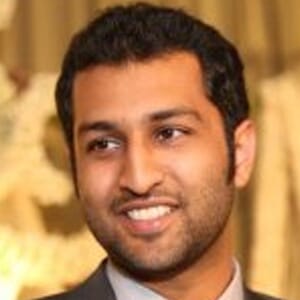 G
OwnerGAR Corp.
India
Mr. G. Abhinav Ram Reddy is the Executive Director of GAR Corporation Pvt. Ltd, a leading Hyderabad based owner of commercial office parks. Mr. Reddy is presently managing and developing various companies that are engaged in commercial real estate asset creation. Mr. Reddy has also been instrumental in creating long-term partnerships with several MNC's linked to the infrastructure facilities for IT & ITES companies. GAR is currently on track to create an asset base of 12 million square feet in the Office Parks segment by 2020.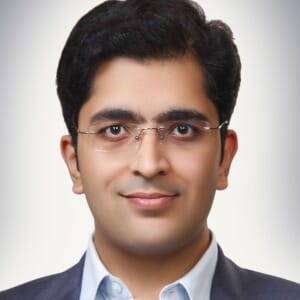 Gaurav
PrincipalGodrej Fund Management
India
Real Estate Private Equity professional with 11 years+ experience.

Responsible for Investments, Product Development and Strategic Initiatives at Godrej Fund Management.

Deal experience across real estate product lifecycle, asset classes, capital and transaction structures on a pan India basis.

Earlier, led Investments, Asset Management, Investor Reporting and Divestitures at Rising Straits Capital.

Previously, as part of Tata Administrative Services (TAS), Tata Group's leadership development program, worked across multiple Functions, Industries and Geographies.

MBA (Finance, Strategy) @ FMS, University of Delhi; B Engg. @ NSIT, University of Delhi

Girish
PrincipalGodrej Fund Management
Singapore
Girish Singhi is responsible for investments and new product development at Godrej Fund Management.

He has over 11 years of real estate investment management experience.

He holds an M.B.A. (Finance) from FMS, Delhi and B.E. from NSIT (Delhi University).

Hari
Director - Real Estate InvestmentsCPPIB
India
Hari is responsible for real estate investments for CPPIB in India. Prior to joining CPPIB in October 2014, Hari was a founding director at Kotak Investment Advisors in India for nearly 10 years. Kotak is one of the leading property fund managers in India with aggregate assets of over US$1 billion. Prior to Kotak, Hari also worked with JLL and CB Richard Ellis in India in various functions such as corporate finance and advisory. He holds a Masters in Finance from University of Delhi and is a Member of the Royal Institute of Chartered Surveyors, UK.

Juggy
CEO-Prestige Office VenturesPrestige Group
India
Juggy Marwaha is the CEO of Prestige Office Ventures. In his new role Juggy will be responsible for the leading the growth and development of Prestige Group's Office business . He will be actively involved in the Acquisition, Design & Development , Planning Execution , Business Development, Leasing & Sales of the Group's Portfolio .Previously, Juggy held a senior leadership position at JLL India, as the Executive Managing Director.

Karan
CWeOWeWork
India
Karan has been instrumental in bringing WeWork, a NYC based collaborative workspace giant & the 5th largest start-up in the world to India. With a passion for entrepreneurship & a degree in Business Administration (Kent University), his responsibilities include driving growth for the new venture, vision & strategy, as he aims to democratize the collaborative workspace in India. Being a dynamic thought leader, Karan has also gained knowledge working as the EA to Chief MD at the Embassy Group. Further, he has also tasted success in the hospitality wing as the co-founder of two companies, Lounge Hospitality and Lounge E-comm, and the launch of two successful restaurants in Bangalore, Sanchez & Singkong, along with the food delivery app Entrée

Karthik
Co-founder & Managing PartnerEverVantage
India
Karthik is a Managing Partner at EverVantage and overseas the Transaction Advisory and Leasing Verticals across asset classes. Having completed transactions in over 50 cities and over 10 million sft. his expertise ranges across verticals and industries. Karthik has successfully executed a multitude of landmark transactions across retail, F&B, commercial office space and healthcare platforms. He specialises in complex transactions be it hospitality, commercial advisory, landmark land transactions or strategy. His power house of unique experiences in portfolio management for corporates, land owners and developers nationwide, gives EverVantage it's strength across industries.

Manoj
Corporate ChairmanRMZ Corp
India
Manoj Menda is the firm's Corporate Chairman. He leads the firms Executive Committee and sits on the Investment Committee. Responsible for the strategic client and business relationships globally. He contributes to business development and transaction strategy. He serves on the Investment and Advisory Committees of all RMZ private fund programs. Founder and Trustee of RMZ Foundation whose vision is to actively contribute to the social and economic development of the communities in which we operate.

Mudit
Chief Financial OfficerGVK
India
Mudit Parashar has been with GVK for over 6 years. His role focuses on fund raising, M&A and Corporate Development and he has been actively involved in the group's Airport business. Prior to joining GVK, Mudit spent over 13 years in Corporate Finance and Private Equity, primarily in Resources and Infrastructure sectors. His earlier roles were at Ernst & Young (EY), one of India's leading M&A advisory firms, and at SUN Group, a leading principal investor and private equity fund manager in emerging markets. At EY, Mudit was a Partner in the firm's M&A advisory practice. At SUN Group, he was responsible for SUN's investments in the metals & mining sector globally. Mudit has done his Bachelors in Economics and Masters in Business Economics

Niranjan
Co-Founder & MDHiranandani Developers
India
Niranjan Hiranandani is arguably, India's 'builder extraordinaire', the person credited with changing Mumbai's skyline. Niranjan Hiranandani has virtually revolutionized the real estate industry in the country. Since then, the Hiranandani Group has come a long way and is recognized for their modern state of the art mixed used township projects in Powai & Thane, both of which have become preferred residential and commercial locations in and around Mumbai. Mr. Niranjan Hiranandani is a Business Leader with a combination of qualities like sharp professional business acumen, concerned citizen with social awareness, Industry leader with up to date knowledge, and above all, ensuring that the company gives value to every Customer.

Pravin
Managing Director RESSG Capital Management
India
He had over 14 years of experience in investments, asset management and development across multiple real estate asset classes. Pravin is the head of BD at Godrej Properties and was earlier Executive Director at Everstone Capital Asia Pte Ltd. Mr. Ajmera joined Everstone Capital Management in 2011 and served as Executive Director in IndoSpace Capital Advisors. He also worked with Starwood Capital Group and TCG Real Estate.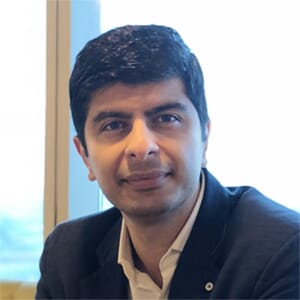 Robin
Founder & CEODextrus
India
After schooling in UK, Robin earned Bachelor of Science in Architecture & Master of Architecture from University of Michigan,Ann Arbor. He worked in diverse projects spanning theatre set design & heritage hotels with boutique architecture firm Kay Ngee Tan Architects (Singapore); then joined the award-winning team at Serie Architects as Senior Architect in Mumbai. Here,he acquired the unique skill of managing contextual & spatial logic with unique formal expression. He led several residential & commercial projects incl. schools, hotels & sports facilities.Recognizing the need to provide professionals with a work space offering all the finesse of a top-notch office with none of the fuss involved in maintaining it, he founded Dextrus in 2018.

Roshan
Director Corporate Real EstateAccenture
India
As the Corporate Real Estate Lead for Accenture in India, Roshans role encompasses the complexities of Real Estate Transaction, Workplace Buildout and Space Management across an 18 million square feet leased portfolio in India alone and an extended span across Greater China and ASEAN. Roshan is also the Workplace Technology Sponsor for Accenture India and spearheads the endeavour to evolve groundbreaking workplace strategies to optimize and stimulate employee performance.

Sandeep
Founder & CEOWarehouster
India
A real estate investments leader with foresight and ingenuity, Sandeep has an impressive track record of 20 years of surpassing ambitious business goals. Over the years he has regularly delivered revolutionary fund raising, investment, asset management and divestments propositions. Recently, he founded Warehouster Capital Advisors and he is serving as its CEO. Warehouster is targeting investment in BTS, warehousing and logistics parks across India and aims at delivering approx. 15 million sq.ft over the next 3 years. Sandeep also has the expertise in managing private REITS with over a decade of experience in delivering greater returns.

Sanjay
MD & CEOTata Realty & Infrastructure
India
Sanjay has over 24 years of experience in the real estate sector. Sanjay was previously the CEO of Ascendas-Singbridge's India Operations and Private Funds. He was responsible for creating a positive cultural change enabling accelerated growth through acquisitions of 5 new opportunities and redevelopment of existing parks adding 16 million sft. in less than 2 years. His role included green field developments and asset management business spread across 5 cities in India with over 13 million sft of predominantly IT SEZ/ Parks. He also managed an 1100 acre Industrial Township and assisted the Group with the acquisition of 1700 acres start up area in the new capital city of Amaravati, Andhra Pradesh.

Sanjay
CEO & MDShapoorji Pallonji
India
Mr sanjay Hinduja has experience of more than 2 decades in Financial sector in India and in US with Merill Lynch and co. He has successfully built relationship with co-leaders and syndicated business in excess of additional Rs 2000 crs. Nurtured key business groups and real estate developers in India, with other key players in the market including NBFCs, Banks, Mutual Funds, Insurance companies which are prime source of sell down and fee income. Raised leverage in excess of Rs 1000 crs from 18 Banks and MFs

Sidharth
DirectorRMZ Corp
India

Sumit
Chief Business OfficerGMR Group
India
Sumit is the Chief Business Officer for real estate development across GMR Airports and is responsible for managing transactions, financing and strategic platform level JVs. He also oversees the business planning and early stage development activities at all newly acquired airports. Earlier, Sumit worked with McKinsey & Company, Lehman Brothers and CBRE. He graduated from the School of Planning & Architecture (SPA) New Delhi and holds an MBA from the Indian School of Business (ISB), Hyderabad.

Tithi
Founder and Managing DirectorSmartvizx
India
Having spent nearly 2 decades in the AEC profession, I co-founded SmartVizX in 2015. Throughout my professional journey as an architect, I have played various business and creative design head roles. I have observed gaps in the traditional way of approaching a design project. I have had to communicate the design vision through limited means such as 2D plans and static 3D renderings, and this led me to realize the need for a product where the client would experience the design, make real time changes, understand design options and take critical decisions quickly. This led to the creation of Trezi, a VR product for the building industry.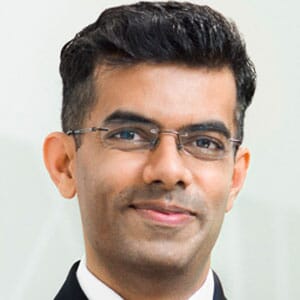 Vinamra
CEO, India Business ParksCapitaLand India
India
Vinamra Srivastava is the Chief Executive Officer, India Business Parks for Capitaland. Vinamra oversees investments, development, operations, asset management and strategic planning for the business parks in India, and leads the expansion and enhancement of the Group's portfolio of assets in the country. He was previously based in Singapore heading Group Corporate Strategy & Development. He contributed to the successful Ascendas-Singbridge post-merger integration process and played a key leadership role to develop the India strategy. Vithal
Sr. Vice PresidentBrookfield Asset Management
India
Sponsors
Sponsorship Opportunities
Successful registration

Gurgaon | India
Colliers International Group Inc. (NASDAQ: CIGI) (TSX: CIGI) is a leading diversified professional services and investment management company. With operations in 68 countries, our more than 15,000 enterprising professionals work collaboratively to provide expert advice to maximize the value of property for real estate occupiers, owners and investors. For more than 25 years, our experienced leadership has delivered annual investment returns of almost 20% for shareholders.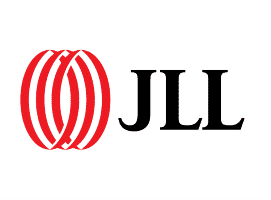 New Delhi | India
JLL is a leading professional services firm that specializes in real estate and investment management. JLL shapes the future of real estate for a better world by using the most advanced technology to create rewarding opportunities, amazing spaces and sustainable real estate solutions for our clients, our people and our communities. JLL is a Fortune 500 company with annual revenue of $16.6 billion, operations in over 80 countries and a global workforce of more than 91,000 as of December 31, 2020.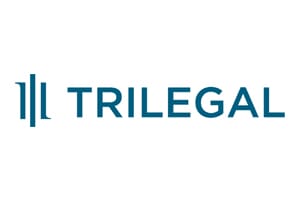 Mumbai | Maharashtra | India
Trilegal is one of the leading law firms in India, providing innovative and quality legal services across the spectrum of corporate law. With over 400 lawyers spread across Bengaluru, Delhi, Gurugram and Mumbai, the Firm consistently advises many of the world's leading corporations, financial institutions, and fund houses on their complex and first-to-market transactions. Trilegal has been recognised as the 'Law Firm of the Decade' at the RSG Grow India Awards.