AN EVENT COMPOSED BY THE MOST QUALIFIED LEADERS
A group that promotes the information and relationship among those who develops commercial real estate in India. You will talk with the Promoters, Managing Directors, Chief Executive Officers, Managing Partners who are either a developer, investor, lender, a co-working operator, an occupier and are big players in the industry.

ACCESS THE MOST RELEVANT INFORMATION OF THE SECTOR
You will be seated with your peers, the most dignified people in the market, the great leaders and decision-makers, with those - who, as you, are renowned.


BUSINESS ENVIRONMENT SPREAD
The GRI Offices and Parks is not suitable for everyone. However if you understand that one of the main keys to success is the access to relevant information, the relationship with the correct people and the ability of identifying great opportunities, this event is for you.
LIMITED SEATS
Our goal is not guided by events with a large number of participants. We believe in the relevance of a qualified networking, with potential to generate impactful numbers and transformative changes. If you got this far is because, indeed, you have the capacity to promote this discussion and also benefit from the many advantages it offers.
Mumbai's most famous Spanish restaurant
Uno Más - Tapas Bar Kitchen is the most famous Mumbai's Spanish restaurant. Its main draw is of course the traditional Spanish cuisine but the atmosphere is what will really steal your heart, the soul of the restaurant is all about living large. Based on the tapas bars iconic of Mediterreanean culture, little sharing plates sit beside hearty platters of paella as wine and conversation flows freely.

Unit 2, Inspire BKC, MGL Gas Pump Service Lane, Bandra Kurla Complex, Mumbai
Opinions of those who have participated

Anshul
Managing DirectorWelspun One
India
Anshul is the Managing Director of Welspun One Logistics Parks, an integrated fund, asset and development management organization to deliver large format, institutional Grade A warehousing and industrial parks in key micro markets across India. Anshul Singhal founded One Industrial Spaces and in July 2019. On December 01, 2019, Welspun Promoters acquired a majority stake in the company, re-branding it to Welspun One Logistics Parks. From 2014 to 2019, Anshul was the Director & CEO of Embassy Industrial Parks (EIP), a joint venture between Warburg Pincus and the Embassy Group.

Ramesh
CEO & Country HeadJLL
India
Ramesh is the CEO & Country Head of JLL India. He spearheads the overall direction, strategy and growth of the Firm in the country. Having joined JLL in 1999, Ramesh has over 22 years of diversified, hands-on, professional expertise in most facets of the real estate business. He has worked across asset classes such office, retail, land, residential, warehousing and industrial, advising leading domestic and multinational owners, investors and occupiers in India. Throughout his career, Ramesh has helped clients define and deliver successful real estate projects of the highest quality. He recently completed his AMP from Harvard Business School and is a guest lecturer at IIM Ahmedabad and ISB Hyderabad.

Anubha
Club Director, IndiaGRI Club
Anubha manages a wide portfolio of the GRI India Club and shares responsibility for curating and delivering GRI engagements for the Indian market incl. conferences as well as member-exclusive club meetings.
She has over 10 years of professional experience in hard-core B2B Business Development roles across sundry industries such as: ATL and BTL Marketing solutions, Food and Facilities Management, Events and Sponsorships, and has worked with with large, established brands and start-ups alike.
She holds a Global Dual MBA degree in International Marketing and Strategy and a Bachelors Degree in Computer Engineering.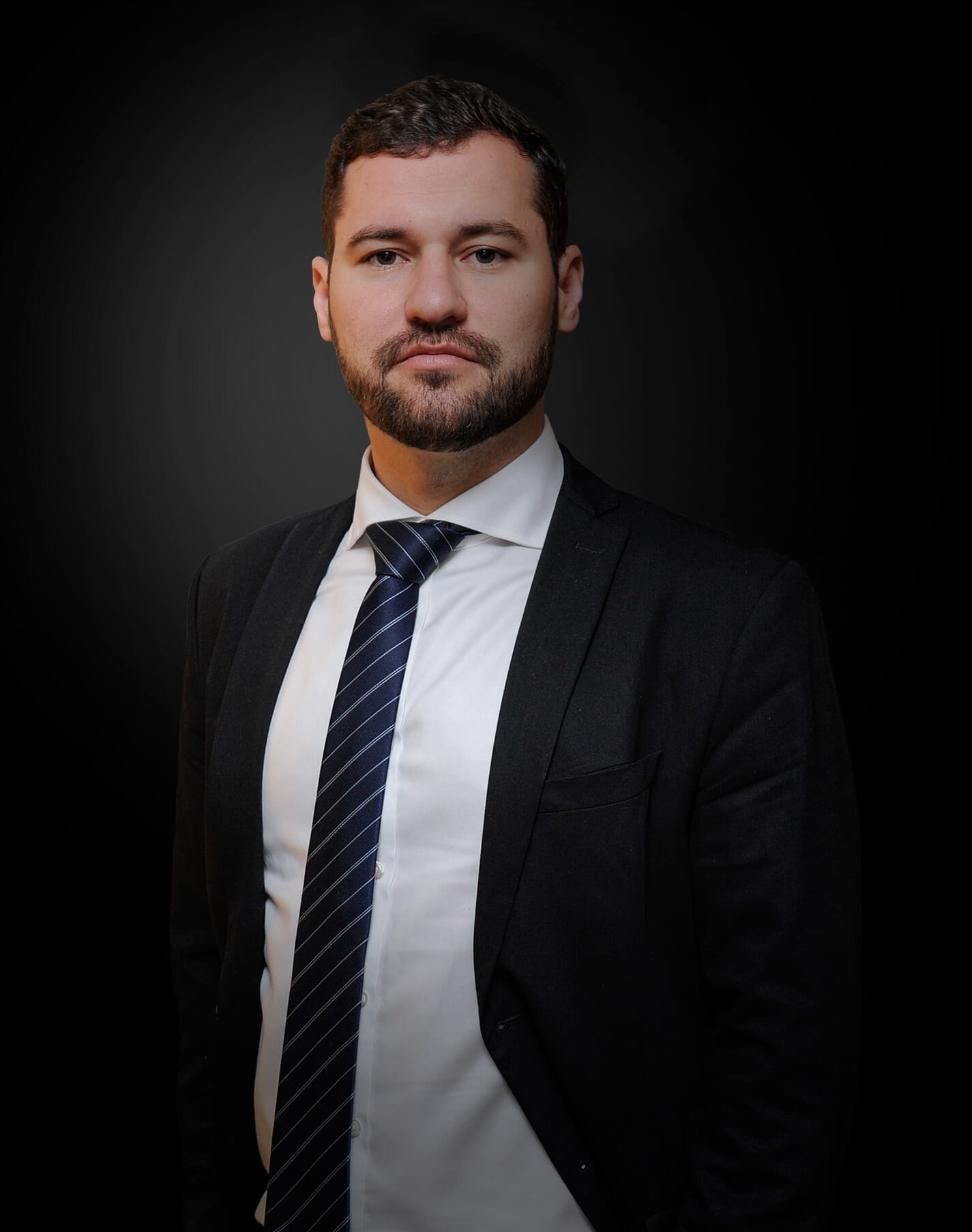 Pedro Nicolau
Pedro Nicolau
Global Head of Infrastructure
GRI - Global Real Estate Inst
+55 11 98620-3494
+55 19 3203-0645
Pedro Nicolau é head global de Infraestrutura do GRI e responde pela coordenação das atividades do GRI Club Infra. Anteriormente, trabalhou na Clarion Events, na posição de head para o Brasil da divisão de Infraestrutura de Transportes, Mobilidade e Saneamento. É graduado em Relações Internacionais pela Unesp.

Priya
Country Head - India, Real EstateGRI Club

Abhishek
CEOCOWRKS
India
Abhishek Goenka is currently the CEO of the RMZ Family Office and the CEO at CoWrks. He is also the CIO at CoWrks Foundry. Previously, Abhishek has worked with PwC and BMR, and in both firms he has been actively engaged in advising families in setting up a governance framework and also on succession planning. He has also assisted promoters of some of the largest listed companies in Bangalore in moving to a Trust holding structure, including dealing with cross border issues. Abhishek is well versed with the various operating models of single and multi-family offices. Abhishek is also known for his domain expertise in real estate and Prop-Tech.

Adil
Jt.Managing PartnerCREDBERG
India
Adil Engineer is a founding member of Credberg and serves as a Jt Managing Partner, based in Mumbai. Adil is responsible for Jointly leading the firms growth Strategy. He has more than 28 years of experience encompassing investment banking, investment management and construction. He has advised on deals in excess of US$ 4 billion across asset classes and the entire capital stack. Mr Engineer was previously a Partner at Brookfield Financial where he was instrumental in setting up the Indian operations. Prior to that, Mr Engineer worked as a Director with F&C REIT Asset Management where his role focused on investment management across the entire investment cycle. Prior to that he was a founding member of a medium sized construction firm.

Aditya
DirectorAditya Homes
India
Aditya Reddy is the Executive Director of Sri Aditya Homes, one of the most renowned development firms in Hyderabad. He is a passionate young professional who thrives to persistently innovate and improve. He is keenly involved in the company's strategy, business development, and played a key role in the company's expansion to the Bangalore market. Aditya studied Businesses Administration at the University of Massachusetts Lowell and interned in Beacon communities a real estate firm that develops, acquires, invests in, and manages a wide range of multifamily housing in the United States before joining the organization.

Aditya
DirectorTOA
India
Aditya leads the Experiential & Wellness Design Practice @TOA. With 16+ years of experience in leading the development of integrated technology-enabled workplaces, that combine an organization's strategy, space types & sciences to create interdisciplinary facilities that lead to innovations & creative breakthroughs, he proposes designs that are at convergence of engineering, efficiency & wellness. He uses the work environment as a tool to solve organizational challenges. He understands issues firms face as they attempt to effect change through the built environment and helps develop data-driven planning and property solutions that link design to all business functions and organizational goals. He is a CoreNet Global & GRI member.

Ajay
Country Managing Director - IndiaTaurus
Mauritius
As Country Managing Director, Ajay is responsible for due diligence, acquisition, planning, financing, project management and operation of all investments in India and manages Taurus India' team of experienced management professionals. He has the primary responsibility of building and fostering relationships with global investors as well as development partners to deliver world-class projects across the country. Ajay has more than twelve years of professional and academic experience in a variety of markets in India, where he worked with Accenture's strategy consulting practice and the India business of Emaar Properties, and in the United States.

Alok
Managing Director and CEOBrookfield
India
Alok is CEO, India Office Businesses, Brookfield in India, which at present includes 16.8 MSF assets in five IT / ITES SEZ across NCR and Kolkata, Powai 4.2 MSF and Equinox with 1.25 MSF. In this role he is heading all aspects of the business including operations, construction and leasing of ~22.25 mn sq ft. Alok has over three decades of experience in deal sourcing, evaluation, closing & asset management across asset classes and has played principal role in investments across residential, commercial, warehousing & mixed-use developments. Prior to joining Brookfield, he has also worked with Milestone Capital Partners, wherein he spearheaded many funds with an investment of Rs 3000 cr in the real estate development, mezzanine and REIT

Aman
DirectorAmbience
India
Aman Singh Gehlot, Director, Ambience Pvt Ltd has executed projects like the Leela Ambience Gurgaon, Ambience Kempinski and Luxury Condominium Project- 'Catriona' to his credit.

Aman
CEO - Airport Land DevelopmentGMR
India
Experienced Chief Executive Officer with a demonstrated history of working in the Real Estate and land development business. Skilled in Negotiation, Business Planning, Sales, Feasibility Studies, and Asset Management. Strong business development professional with a MBA focused in IT from Nottingham Business School.

Ambar
CEO, Private Equity FundsIndiabulls AMC
India
Ambar looks after the Private Equity business with a focus on Real estate at Indiabulls AMC. A Chartered Accountant, Ambar brings with him substantial deal-making and structuring experience in the Real Estate sector. Prior to joining Indiabulls AMC, Ambar was associated with JLL as Managing Director, where he successfully ran five businesses including Corporate Finance, Education, Healthcare and Social Housing, Special Development Initiatives and Infrastructure. He had worked with DTZ for over five years profitably leading the Investment Advisory business for India and set up the firm's presence in West India for other service lines. His non real estate stints as an investment banker included IL&FS, Ambit Corporate Finance and KPMG".

Amit
Managing Director and CEONisus Finance
India
Amit Goenka is CEO of Nisus Finance (NiFCO), which manages a USD 30 mn RE debt fund portfolio. He is one of India's leading experts on RE and Infrastructure, appearing in media, industry and focus events. He was the Founder MD & CEO of Essel Finance (ZEE Group) managing AIF RE debt funds, PMS and offshore fund. As National Director- Investments for Knight Frank he transacted over USD 250 mn of real estate in 3 years covering land, residential, office and hotels. He structured NCDs, private equity and debt deals of ~USD 200 mn. He set up and led India's first USD 50 mil. Office yield fund (REIT). Amit has also worked with Ernst & Young, Aditya Birla Group and Investment Dar (Kuwait/Dubai). Amit holds a BE, MBA, MFM & MRICS.

Ankur
MD & Head - India Real EstateBrookfield
India
Ankur Gupta is a Managing Director in Brookfield's Property Group and Head of Real Estate business in India, responsible for all aspects of property business in the country including strategy, investments and asset management.He has held numerous senior roles within the firm. Previously, he was a senior member of Brookfield's property investments team in New York where he was involved in investments and financings totaling more than $25 billion including IDI Logistics, Capital Automotive REIT, Associated Estates, Rouse Properties and Forest City Realty Trust. He has overseen the establishment and growth of Brookfield's real estate business in India through three large portfolio acquisitions more than 25 million SF. Apurva
CEOEverVantage
India

Arjunjit
Chief Operating OfficerMax Ventures
India
Mr. Arjunjit Singh is the Chief Operating Officer of Max Estates, the real estate subsidiary of MVIL. Arjunjit holds a Bachelor of Science degree in Applied Economics and Management, with concentrations in Finance and Entrepreneurship, from Cornell University where he graduated magna cum laude. While at Cornell University, Arjunjit was elected to the Beta Gamma Sigma Honour Society. Prior to serving as COO of Max Estates, Arjunjit spent the majority of his career in Private Equity and Investment Banking with industry giants Fidelity Private Equity and UBS Investment Bank, in both India and New York. Arjunjit has built significant expertise across diverse industries such as Real Estate, Telecommunications, Technology, Healthcare, Education

Balaji
Managing PartnerAxis AMC Real Estate
India
Balaji Rao is a seasoned and highly respected professional in the Indian real estate industry. He has recently joined Axis AMC to head their real estate AIF vertical. Balaji has undertaken various functional roles and assumed leadership in business development, acquisitions, project execution, funding (both equity and debt) and divestments. Over his career spanning nearly 3 decades, Balaji has worked with several marquee real estate investors including, Sun Apollo, Starwood Capital, TCG Real Estate amongst others Balaji is a rank-holding Chartered Accountant and holds an MBA from IIM-Kolkata. He is also a Fellow Member of the Institute of Chartered Accountants of India (ICAI) and Royal Institution of Chartered Surveyors (RICS).

Need help?
WhatsApp Assistance
Monday to Friday - 8:30 a.m. to 6:00 p.m.