Early bird rate expires on March 22nd.
Guarantee your participation
now and get the early bird price!
Click here
GRI Offices & Parks India 2019
25 April
CoWrks Worli
Connecting asset owners, investors, major corporates and planners in India
EVENT UPDATES

Subscribe to receive all updates from this event and stay informed

We will not send spams, never!
EVENT MANAGER
Priya
Country Head - India, Real EstateGRI Club
Overview
Overview
The 2nd edition of the GRI Offices & Parks returns this April to one of the most important metropolitan cities in India, Mumbai. Focus is on solutions-orientated discussions to leverage investments and financing in the commercial real estate market, and also to debate the main issues as how will policy reforms affect the sector further? This C-level meeting is widely acknowledged to be the most productive environment for developing business in the entrepreneurial world.

During the daylong conference, real estate leaders in India will gather to discuss the future of the sector, connect with industry peers and friends, meet new business partners and address questions and solutions alongside authorities and government representatives.

GRI Offices & Parks India 2019 is where asset owners, investors, major corporates and planners connect, share ideas and strengthen relationships.
Talk Show | Do Smart Buildings Make Smart Cities? - Pushing the Frontiers Through Innovation
Attendees
Jonathan Yap
Ascendas-Singbridge
Ron Bakker
PLP Architecture
Sumit Chowdhury
GAIA Smart Cities
Talk Show | The Workspace Shift - Experiential offices next big thing or first in line to fail?
Attendees
Arun Shetty
HSBC Asset Management
Vinamra Srivastava
Ascendas Services
Talk Show | Do Smart Buildings Make Smart Cities? - Pushing the Frontiers Through Innovation
Jonathan

Yap
CIO & Head, Real Estate Funds
Ascendas-Singbridge
Ravinder

Pal Singh
Director Digital Transformation
DELL
Ron

Bakker
Founding Partner
PLP Architecture
Sumit

Chowdhury
Founder & CEO
GAIA Smart Cities
Jonathan
CIO & Head, Real Estate FundsAscendas-Singbridge
Ravinder
Director Digital TransformationDELL
Ravinder Pal Singh is a Senior Industry Consultant and Evangelist in Digital Transformation, IoT and Smart Connected economies. Ravinder has more than 21 years' experience in the business & technology consulting, Enterprise Architecture and solutions mainly in the areas of Industry vertical solutions (IoT, Smart Cities, Real Estate, Healthcare, Education, Media, Manufacturing, etc.), Data center, Collaboration and network technology Solutions. Ravinder has managed several roles mainly in Enterprise Architecture, Solution Architecture & design, Project & Program management, Service delivery and services Management.
Ron
Founding PartnerPLP Architecture
Ron co-founded PLP Architecture and brings his European sensibilities to a diverse range of projects across the UK, Europe, the Middle East, India and China. He also brings an Anglo-American enthusiasm back to projects in his native Netherland, where he has led the design and construction of many well-known public and commercial projects, such as Provinciehuis Zuid-Holland, De Hoftoren, The 1990s refurbishment and extension of the WTC in Amsterdam and the Amstelcampus, as well as various masterplanning commissions. Ron has much experience with tall mixed-use buildings and a particular interest in the architectural techniques that influence the qualities of gathering places in our cities and buildings together with new technologies
Sumit
Founder & CEOGAIA Smart Cities
Sumit is a global thought leader and CXO in the field of Smart Cities, Telecom, Information analytics and an Urban Design enthusiast. He is the Founder and CEO of Gaia Smart Cities. He has been a leader in several large, hyper-growth, multinational telecom and consulting companies in US, Australia & India like Reliance Jio, IBM, Reliance Communications, KPMG, and focused on technology based transformation of companies. He is futurist and entrepreneur - creating Digital and Phygital Solutions involving AI, ML, IoT, BlockChain and mobile technologies. He is a Visiting Faculty at Carnegie Mellon University (USA). He was the Program Director of Swachh Bharat Mission and IT Expert for several Smart Cities projects.
Talk Show | The Workspace Shift - Experiential offices next big thing or first in line to fail?
Arun

Shetty
Country Head Corporate Real Estate
HSBC Asset Management
Vinamra

Srivastava
CEO India Operations and Private Funds
Ascendas Services
Arun
Country Head Corporate Real EstateHSBC Asset Management
Karan
CWeOWeWork
Karan has been instrumental in bringing WeWork, a NYC based collaborative workspace giant & the 5th largest start-up in the world to India. With a passion for entrepreneurship & a degree in Business Administration (Kent University), his responsibilities include driving growth for the new venture, vision & strategy, as he aims to democratize the collaborative workspace in India. Being a dynamic thought leader, Karan has also gained knowledge working as the EA to Chief MD at the Embassy Group. Further, he has also tasted success in the hospitality wing as the co-founder of two companies, Lounge Hospitality and Lounge E-comm, and the launch of two successful restaurants in Bangalore, Sanchez & Singkong, along with the food delivery app Entrée
Sidharth
CEOCOWRKS
Founded in 2016, CoWrks is the young entrepreneur's brainchild, on a mission to create India's largest coworking community by 2017. Upon graduating from Bentley University (Boston, USA) Sidharth launched his career in real estate. With a fervour for real estate and technology, Sidharth observed that there is a huge disconnect between corporate workspaces and the modern workforce. This drove Sidharth to design coworking spaces that foster a community of like-minded individuals who would collaborate and connect with each other. He plans to establish over 300 centers globally and so far, he has achieved prolific success by adding Fortune 500s, SMEs, startups, freelancers and entrepreneurs to his extensive client list.
Vinamra
CEO India Operations and Private FundsAscendas Services
Vinamra oversees operations, business development, strategic planning and significantly contribute to expanding and enhancing the Ascendas-Singbridge Group's portfolio of assets in the country. Vinamra was previously based in Singapore heading Group Corporate Strategy & Development. Prior to joining Ascendas-Singbridge, he has worked with firms like Roland Berger, Arthur D Little, Cisco Systems and BCG, leading projects across Singapore, India, South East Asia, Middle East, Europe and Africa. He graduated with a Bachelor of Engineering degree from the University of Pune and a MBA from the Indian Institute of Management Ahmedabad.
Thursday, April 25th
2019
Close
See complete schedule
10:00am - 11:00am
Talk Show | Do Smart Buildings Make Smart Cities? - Pushing the Frontiers Through Innovation
11:45am - 12:45pm
CRE Investment Strategies - Aligning with the business big bucks or tenants too complicated to bother?
Finding & Deploying Capital - Where's the profit yield sweet spot?
Yes Tech No Tech! How much is it revolutionising design?
02:00pm - 03:00pm
Occupier Demands - Wellness, Community, Technology or Location?
Owner/Tenant Partnerships – Profitable and enduring darling or dangerous liaisons?
Develop to Core - Smart strategy or an easy tease?
03:30pm - 04:30pm
Creating Sustainable Business Assets -Traditional vs Modern/ Fixed vs Flexible - A continuing dichotomy?
What is the REITS Perspective? - REITS in India vs REITS globally.
05:00pm - 06:00pm
Talk Show | The Workspace Shift - Experiential offices next big thing or first in line to fail?
Be part of the complete agenda of discussions in the most senior meeting of the sector!
---
How is the GRI Club platform different?
Abhishek Goenka (CoWrks)
---
GRI has a unique platform with no speakers, nor presentations. Instead, you have a selection of closed-door discussions, much like a conversation in your own living room.
Check out what the CFO of CoWrks and GRI Club member, Abhishek Goenka, thinks about it.
Image Gallery

Image Gallery
India
CoWrks is India's largest and fastest growing large-format coworking space provider. Established in 2016, it is home to leading entrepreneurs, a launch pad for start-ups and a work hub for millennials in large enterprises and Fortune 500 companies.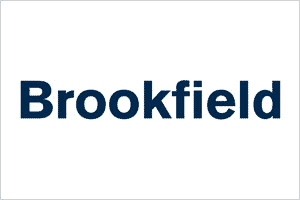 India
Asset Management Brookfield is a global alternative asset manager with over US$ 285 billion of assets under management and has a history, of over 100 years, of owning and operating assets with a focus on property, infrastructure, renewable energy and private equity.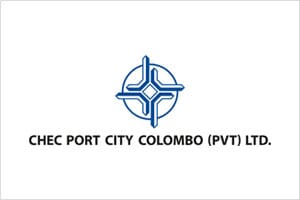 India
CHEC Port City Colombo Pvt Ltd. is a RE master developer undertaking planning & development of Port City Colombo. Through China Harbour Engg Company (CHEC), the company is part of China Communication Construction Company (CCCC) which is listed in HKSSE.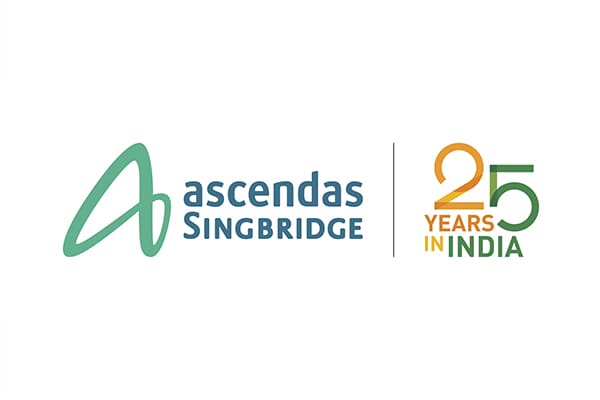 Bangalore | India
Real Estate Private Funds Ascendas-Singbridge Group is Asia's leading sustainable urban development and business space solutions provider with Assets Under Management exceeding S$20 billion.
Jointly owned by Temasek Holdings and JTC Corporation through a 51:49 partnership, the Group undertakes urbanisation projects spanning townships, mixed-use developments and business/industrial parks. Headquartered in Singapore, Ascendas-Singbridge has projects in 28 cities across 9 countries in Asia, including Australia, China, India, Indonesia, Singapore and South Korea.
In India, Ascendas-Singbridge specialises in developing, managing and marketing IT parks, industrial & logistics parks, and integrated developments. Leveraging its strong track record and best practices in the region, Ascendas-Singbridge offers a level of service and quality to its tenants which stand way above the rest.
India
EverVantage is the merger of Disti Advisors & Equa Consulting. With over 25 yrs combined experience spanning markets across India, founders have raised funds for over 100 projects, transacted over 18mn sft & concluded over 50 hospitality transactions.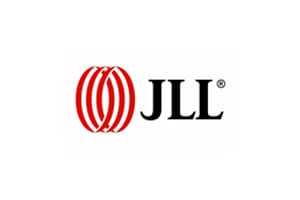 JLL (NYSE: JLL) is a leading professional services firm specializing in real estate and investment management. JLL, a Fortune 500 company, helps owners, users and real estate investors to achieve their business ambitions. JLL began operating in Latin America 25 years ago. Today, the company has 2,600 employees in the region, 13 corporate offices and operates in 19 countries.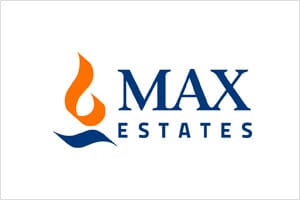 India
Max Ventures and Industries Limited (MaxVIL), a part of the US$ 2 billion Max Group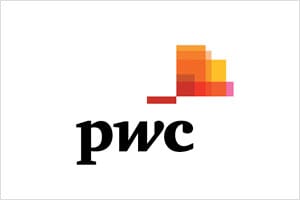 At PwC, our purpose is to build trust in society and solve important problems. We're a network of firms in 158 countries with more than 2,36,000 people who are committed to delivering quality in assurance, advisory and tax services.
Related events

Related events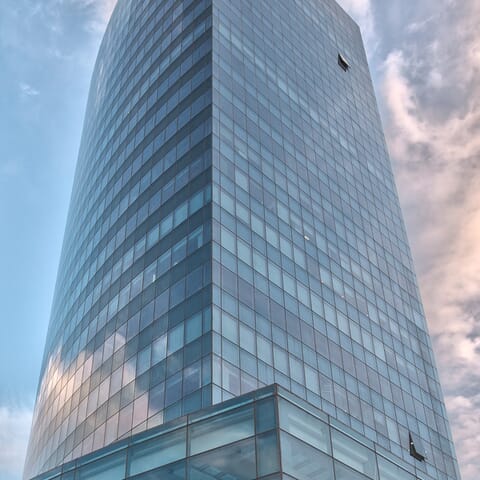 February 27th, Mumbai
Grand Salon Part 1, Grand Hyatt, Kalina, Santacruz - East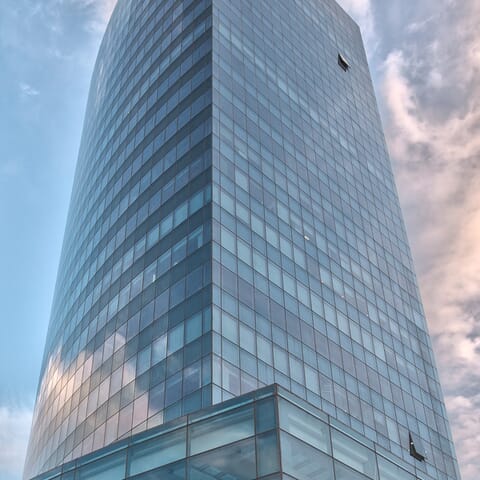 Some confirmed participants

Some confirmed participants
Abdullah Rashed Jasem Al Abdooli
CEO
Aditya Gowra
Managing Director
Ajay Prasad
Country Managing Director - India
Akshat Pandya
Head-Real Estate Fund
Alok Aggarwal
Managing Director and CEO
Aman Kapoor
CEO - Airport Land Development
Ambar Maheshwari
CEO, Private Equity Funds
Amit Goenka
Managing Director and CEO
Amit Grover
Director - Office Business
Abdullah
Abdullah
Rashed Jasem Al Abdooli
CEOAl Marjan Island
An experienced architect and urban planning expert, who has worked in senior leadership roles in government, Abdullah Rashed Jasem Al-Abdooli is the Managing Director and Chief Executive Officer, the developer of Al Marjan Island, a master-planned mixed-use mega-development in Ras Al Khaimah, the United Arab Emirates.
Abhishek
CFOCOWRKS
Abhishek Goenka is currently the CEO of the RMZ Family Office and the CFO at CoWrks. He is also the CIO at CoWrks Foundry. Previously, Abhishek has worked with PwC and BMR, and in both firms he has been actively engaged in advising families in setting up a governance framework and also on succession planning. He has also assisted promoters of some of the largest listed companies in Bangalore in moving to a Trust holding structure, including dealing with cross border issues. Abhishek is well versed with the various operating models of single and multi-family offices. Abhishek is also known for his domain expertise in real estate and Prop-Tech.
Adil
PartnerBFIN
Adil Engineer is a Partner in the Mumbai office of BFIN and has more than 28 years of experience in the construction and real estate industry. He was instrumental in the setting up of the BFIN office in India in 2011, and is responsible for originating and executing debt, capital market and investment brokerage transactions in India. Before joining BFIN, Mr. Engineer worked as a Director of Projects with the Indian arm of F&C REIT Asset Management, UK, on the buy side where he was responsible for making recommendations for land acquisitions. He also made recommendations for project-participation based on identification of suitable buildable land parcels, project conception, preparation of viability models and project budgets.
Aditya
Managing DirectorGowra Ventures
An Engineering Graduate from Osmania University, he Hails from the illustrious business family of GOWRA, a five decade old conglomerate having presence in diversified business verticals like "Real Estate", Pharma, Petrochemicals, Software Development, Engineers & Aerospace, Food additives & Preservatives, Financial Services etc. Aditya is a founding member of "CREDAI "Hyderabad and has been the Treasurer since inception till last year, he was elected as Vice-President. Aditya is active in Credai youth wing and always in the forefront in dialogues / discussions with Govt. authorities / other players of building industry, and his insightful and pragmatic contribution have influenced decision / policy making.
Aditya
COOEmbassy Group
Aditya, a dynamic young professional is one of the heirs and the COO of Embassy Group, one of India's largest property developers. Aditya has been exposed to the world of Real estate and Property development from a very early age of 15 years. He is keenly involved with the strategy & operations of the Group and its diversified businesses, along with his father Mr. Jitu Virwani, Chairman and MD of Embassy Property Developments Ltd. Prior to joining Embassy, Aditya interned with an NGO Episcopal and a start-up called Brevitas, an off market commercial real estate platform in San Francisco. Aditya studied Business Administration at the University of Massachusetts, Boston and University of San Francisco (USF).
Ajay
Country Managing Director - IndiaTaurus Investment Holdings
As Country Managing Director, Ajay is responsible for due diligence, acquisition, planning, financing, project management and operation of all investments in India and manages Taurus India' team of experienced management professionals. He has the primary responsibility of building and fostering relationships with global investors as well as development partners to deliver world-class projects across the country. Ajay has more than twelve years of professional and academic experience in a variety of markets in India, where he worked with Accenture's strategy consulting practice and the India business of Emaar Properties, and in the United States.
Akshat
Head-Real Estate FundAditya Birla Sun Life AMC
Over 14years of real estate private equity, investment banking and construction finance experience in India. Prior to joining Aditya Birla Sun Life AMC Limited in July 2013, Akshat was Vice President real estate investment banking at ENAM / AXIS Capital (Sep 2009 – Jun 2013) where he was part of a ~USD 1 billion fund raise via initial public offerings. Before ENAM, Mr. Akshat Pandya worked with the Real Estate Prop Investments book at Lehman Brothers/ Nomura (July 2007 – July 2009) and prior to that with HDFC Limited in their developer finance team (May 2004 – Jun 2007). He received a Master's degree in Management Studies (specializing in Finance) and a Bachelor's degree in Commerce from the University of Mumbai.
Alok
Managing Director and CEOBrookfield Properties
Alok is CEO, India Office Businesses, Brookfield in India, which at present includes 16.8 MSF assets in five IT / ITES SEZ across NCR and Kolkata, Powai 4.2 MSF and Equinox with 1.25 MSF. In this role he is heading all aspects of the business including operations, construction and leasing of ~22.25 mn sq ft. Alok has over three decades of experience in deal sourcing, evaluation, closing & asset management across asset classes and has played principal role in investments across residential, commercial, warehousing & mixed-use developments. Prior to joining Brookfield, he has also worked with Milestone Capital Partners, wherein he spearheaded many funds with an investment of Rs 3000 cr in the real estate development, mezzanine and REIT
Aloke
CEOAscendas Firstspace
Mr Aloke Bhuniya is the Chief Executive Officer of the Ascendas-Firstspace platform. Aloke brings with him 17 years of experience across Real Estate Investment & Development, Private Equity and M&A Transactions across industries in India. Previously, Aloke has spent over 9 years in Everstone group, managing the various initiatives of the group in real estate, which included IndoSpace and Everstone Capital. As Managing Director of IndoSpace Capital Advisors, Aloke was responsible for investment to develop Industrial Real Estate in India. His responsibilities included identifying investment opportunities, monitoring developments, achieving financial closure and exiting projects after development and leasing.
Aman
DirectorAmbience
Aman Singh Gehlot, Director, Ambience Pvt Ltd has executed projects like the Leela Ambience Gurgaon, Ambience Kempinski and Luxury Condominium Project- 'Catriona' to his credit.
Aman
CEO - Airport Land DevelopmentGMR Group
Experienced Chief Executive Officer with a demonstrated history of working in the Real Estate and land development business. Skilled in Negotiation, Business Planning, Sales, Feasibility Studies, and Asset Management. Strong business development professional with a MBA focused in IT from Nottingham Business School.
Ambar
CEO, Private Equity FundsIndiabulls AMC
Ambar looks after the Private Equity business with a focus on Real estate at Indiabulls AMC. A Chartered Accountant, Ambar brings with him substantial deal-making and structuring experience in the Real Estate sector. Prior to joining Indiabulls AMC, Ambar was associated with JLL as Managing Director, where he successfully ran five businesses including Corporate Finance, Education, Healthcare and Social Housing, Special Development Initiatives and Infrastructure. He had worked with DTZ for over five years profitably leading the Investment Advisory business for India and set up the firm's presence in West India for other service lines. His non real estate stints as an investment banker included IL&FS, Ambit Corporate Finance and KPMG".
Amit
Managing Director and CEONisus Finance Services
Amit Goenka is CEO of Nisus Finance (NiFCO), which manages a USD 30 mn RE debt fund portfolio. He is one of India's leading experts on RE and Infrastructure, appearing in media, industry and focus events. He was the Founder MD & CEO of Essel Finance (ZEE Group) managing AIF RE debt funds, PMS and offshore fund. As National Director- Investments for Knight Frank he transacted over USD 250 mn of real estate in 3 years covering land, residential, office and hotels. He structured NCDs, private equity and debt deals of ~USD 200 mn. He set up and led India's first USD 50 mil. Office yield fund (REIT). Amit has also worked with Ernst & Young, Aditya Birla Group and Investment Dar (Kuwait/Dubai). Amit holds a BE, MBA, MFM & MRICS.
Amit
Director - Office BusinessDLF India
Is seasoned Commercial RE professional with 22+ years experience in key positions at C&W, Citibank, CBRE & DLF. He grew DLF's Office Business from 1.5 mn sft in 2003 to ~30 mn sft portfolio today across Gurgaon, Chennai, Hyderabad, Chandigarh, Kolkata, Noida & Pune. As Director & P&L Head-DLF Office Business South, East & West India, he is driving leadership role inLeasing & Operations, to establish best practices & excellence with higher Safety Standards, Compliances, Sustainable building solutions, customer experience & technical innovations. Worked closely with architects to design DLF Cyber Park Gurgaon. Is now working on designing & developing new age office parks & amenities in Chennai & Hyderabad for about 8-10 mn sft.
X
Privacy policy and how we use cookies
Accept and hide this message