Jesse
Managing Director, Advisory & ConsultingGreen Street - London
United Kingdom
Jesse leads Green Street's European Advisory team. He began working with Green Street in 2011 and has more than 17 years of diverse financial and investment experience, including working in mergers & acquisitions with Morgan Stanley, corporate finance with MGM Mirage and equity research with Bear Stearns. Jesse has been active in the European listed real estate market since 2005, working initially as a buyside investor for Heitman and Cohen & Steers.

Robert
PrincipalStepStone Global Offices
Ireland
Mr. Murphy is a member of StepStone's real estate team. Prior to StepStone, Mr. Murphy was an assistant vice president at Partners Group, a private markets investment manager. Before that he was an executive in Ernst & Young's real estate corporate finance team. Before Ernst & Young, Mr. Murphy worked as an investment analyst at the Irish National Pensions Reserve Fund. Mr. Murphy holds a master's degree in finance from University College Dublin and is a CFA charterholder.

Caio
Diretor de PatrimônioVIVO
Brazil

Javier
Director Real Estate EMEANike Inc.
Spain
Architect by degree, Javier coursed different post-graduate programs industry and business related. Javier has gained experience in Real Estate and Construction from different markets, including Spain, Middle East and since 2014, in The Netherlands, where he is now Director of Real Estate, Program Management and Construction for non-retail locations in Nike EMEA. In this role, he's responsible for supporting the activation of Nike strategy in key cities and campuses in EMEA.

Sahil
Managing Director & CEOMax Estates Limited
India
Mr. Sahil Vachani is Managing Director of MVIL. He has diverse experience across various sectors including consumer durables and real estate. He holds a Bachelor's degree in management sciences from the University of Warwick, U.K., which he completed in 2003. He started his career as an investment banker with Citigroup in London where he worked on mergers and acquisitions across the Middle East and Africa region. In the year 2004, he joined Dixon Technologies, a consumer appliance manufacturing firm, as Business Head and set up new verticals across multiple locations. In the year 2006, Mr. Vachani ventured into new entrepreneurial opportunities – setting up a trading and IT business in Pakistan and also an online educational startup.

Brandon
Founding PartnerCastleforge Partners
United Kingdom
Brandon co-founded Castleforge Partners (formerly Mercer Real Estate Partners) in July 2010. Prior to founding Castleforge, Brandon worked for Westbrook Partners and Morgan Stanley Real Estate. Brandon has been involved in transacting over £1.5b of Real Estate asset value across the U.S. and Western Europe and has experience as both an advisor and an investor across a diverse range of investment types and asset classes. Castleforge Partners manages discretionary funds on behalf of a range of institutional investors and can invest across asset classes. It focuses thematically on select opportunity sets and seeks to generate high cash flow using operations.

Christoph
Global Head RECredit Suisse - Zurich
Switzerland
Dr. Christoph Schumacher has been appointed as Global Head Real Estate at Credit Suisse Asset Management as of June 1, 2017. Christoph served as Managing Director at Union Investment Institutional Property GmbH, Germany, in charge of the Institutional Business and a member of Union Investment's Real Estate Investment Committee. In January 2016, he became spokesman of the board of the German Property Federation "ZIA Region Nord". From 2005 to 2011, Christoph worked for Generali Real Estate, in Cologne, Luxembourg and Paris. Prior to that he was a lawyer for Linklaters in Berlin and London. He was previously a personal advisor/office manager to the minister of finance in Berlin.

Heidi
Head of Americas Real AssetsCBRE Global Investors - Los Angeles
USA

Roberto
CEOBrookfield Property Group - Brazil
Brazil

Tal
Head of US East Coast and Latin AmericaUnion Investment Real Estate GmbH - USA
USA
Tal Peri is Head of U.S East Cost & Latin America for Union Investment Real Estate. He joined Germany's largest open-ended real estate fund in 2010 in the New York office and has since closed $3.7 billion in acquisition & disposition transactions. Prior to this role, Tal was an Associate Director at WestLB, New York, where he was responsible for $1.3 billion in real estate acquisition & development finance transactions.

Vinamra
CEO, India Business ParksCapitaland India Private Limited
India
Vinamra Srivastava is the Chief Executive Officer, India Business Parks for Capitaland. Vinamra oversees investments, development, operations, asset management and strategic planning for the business parks in India, and leads the expansion and enhancement of the Group's portfolio of assets in the country. He was previously based in Singapore heading Group Corporate Strategy & Development. He contributed to the successful Ascendas-Singbridge post-merger integration process and played a key leadership role to develop the India strategy.

Antony
Real Estate Tech StrategistReal Innovation Academy
United Kingdom
Antony Slumbers has been a software development and technology strategist in commercial real estate since 1995. Now, he consults and works with real estate boards on Transformation, Technology and Innovation. A well known speaker in property, he is a globally recognised expert on PropTech, and #SpaceAsAService. For more go to antonyslumbers.com or talk to him on Twitter @antonyslumbers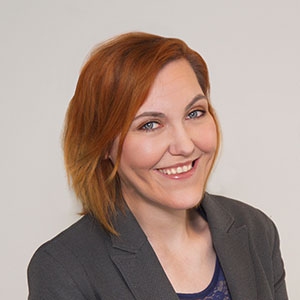 Kirsty Stevens
Kirsty Stevens
Global Head, Content & Production | Senior Director, UK Accounts
GRI Club
0787150599
12 years experience within conference production in infrastructure, tax, finance and real estate. Previously working with RICS for four years helping drive the global CPD rollout. I have been with GRI Club for over 4 years, from Sales Director, UK Markets Director, Content Director and now as Global Head of Content with Sales Specialty within our Europe and USA markets. Ask me about our European events,asset class specialisms and connecting wtih investors globally. BA Hons in Philosophy from Kings College London, hobbies include Rugby, Theatre Production and Time Out Tastemaker.

Need help?
WhatsApp Assistance
Monday to Friday - 8:30 a.m. to 6:00 p.m.