Kirsty
Head Conference Production - EuropeGRI Club
Kirsty has seven year's experience in conference production globally. Her previous role included Conference Producer for RICS, fostering events in Corporate Real Estate, Residential, Industrial and Regional Investments across UK, Middle East and Europe. Kirsty is passionate about industrial and logistics, residential alternatives, distressed Investing, as well as connecting investors and developers with focused discussions in her core markets of the UK and Europe.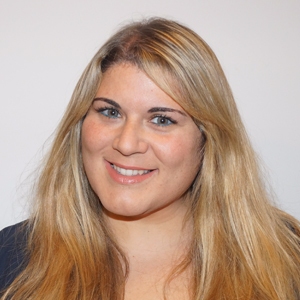 Melina
Production DirectorGRI Club
SOME CONFIRMED PARTICIPANTS
Ankur
MD & Head - India Real EstateBPG India Private
Ankur Gupta is a Managing Director in Brookfield's Property Group and Head of Real Estate business in India, responsible for all aspects of property business in the country including strategy, investments and asset management.He has held numerous senior roles within the firm. Previously, he was a senior member of Brookfield's property investments team in New York where he was involved in investments and financings totaling more than $25 billion including IDI Logistics, Capital Automotive REIT, Associated Estates, Rouse Properties and Forest City Realty Trust. He has overseen the establishment and growth of Brookfield's real estate business in India through three large portfolio acquisitions more than 25 million SF.
Brandon
Founding PartnerCastleforge Partners
Brandon co-founded Castleforge Partners (formerly Mercer Real Estate Partners) in July 2010. Prior to founding Castleforge, Brandon worked for Westbrook Partners and Morgan Stanley Real Estate. Brandon has been involved in transacting over £1.5b of Real Estate asset value across the U.S. and Western Europe and has experience as both an advisor and an investor across a diverse range of investment types and asset classes. Castleforge Partners has recently completed raising CFP II, a £235 million discretionary fund that invests in value add / opportunistic real estate on behalf of US, UK, and European institutional investors.
Daniel
MD,Debt Investments & Special SituationsLaSalle
Mr. Pottorff joined LaSalle in 2014 in the Debt Investments and Special Situations team and is responsible for originating, negotiating and executing transactions across all mandates. Mr. Pottorff has nearly fifteen years of experience in real estate investing and lending. Prior to joining LaSalle, Mr. Pottorff worked at Strategic Value Partners where he was involved in acquiring c. €300m distressed CMBS, whole loans and mezzanine loans backed by real estate in UK, Germany and Spain. Prior to that, he was part of the Securitized Products Group at Morgan Stanley where he was involved in underwriting c.€10 billion of lending in the UK, Spain, Benelux and Germany as well as structuring CMBS.
G
DirectorGAR Corp
Mr. G. Abhinav Ram Reddy is the Executive Director of GAR Corporation Pvt. Ltd, a leading Hyderabad based owner of commercial office parks. Mr. Reddy is presently managing and developing various companies that are engaged in commercial real estate asset creation. Mr. Reddy has also been instrumental in creating long-term partnerships with several MNC's linked to the infrastructure facilities for IT & ITES companies. GAR is currently on track to create an asset base of 12 million square feet in the Office Parks segment by 2020.
Jay
Managing Director Real Estate, EuropeQuadReal
Jay Kwan joined QuadReal as Managing Director, Europe in February 2018. His focus is on building the international portfolio, with an emphasis on investing in Global Cities in the U.K. and Europe. Jay was formerly a MD at TPG Real Estate, the real estate investment group of private equity firm TPG, specifically focused on European investments. Prior to joining TPG in 2016, Jay was a Partner at Grove International Partners, where he spent 13 years investing in three continents across all asset classes at both the corporate and asset level. Jay began his career at Lehman Brothers Real Estate Partners in New York in 2001. Jay graduated with a BA in Economics and Political Science from Columbia University in New York.
Jesse
Managing DirectorGreen Street Advisors
Jesse leads Green Street's European Advisory team. He began working with Green Street in 2011 and has more than 17 years of diverse financial and investment experience, including working in mergers & acquisitions with Morgan Stanley, corporate finance with MGM Mirage and equity research with Bear Stearns. Jesse has been active in the European listed real estate market since 2005, working initially as a buyside investor for Heitman and Cohen & Steers.
Laurian
Managing DirectorBC Partners
Laurian Douin joined BCP Real Estate in London in 2018. Previously, he spent 12 years at Altarea Cogedim, a French listed multi-format real estate development and property company, most recently as a Managing Director with responsibility for office investments, member of the group executive committee and CEO of AltaFund. Before that, he was head of Altarea Cogedim group corporate finance for 4 years until 2009, in charge of corporate development, international expansion and bank financing. Prior to Altarea Cogedim, Laurian was Director at PwC Real Estate Corporate Finance, which he joined in 2004, and previously, Manager at Andersen Real Estate Corporate Finance where he started in 1998, with a focus on M&A, financial advisory and valuation
Martti
COOSponda
Martti Savenius is the Chief Operating Officer (COO) at Sponda Plc, a €4.0 billion integrated Real Estate Operating Company acquired by Blackstone in 2017. Martti is responsible for managing transactions, portfolio management and real estate development teams. He is one of the key professionals leading investment and active asset management strategy as well as overall corporate development of the 140 FTE organization. Throughout his career, Martti has served institutional investors, real estate/hedge funds, asset managers/developers and retailers across North America, Europe and Asia. These include Rockspring PIM, North American Development Group and H&M Hennes & Maurtz GBC AB.
Mary
Head of Transactions - EMEAWeWork
Mary is the Head of Transactions for WeWork where she leads the team which negotiates WeWork's deals throughout EMEA. Mary joined WeWork in November 2015 and over the last 3 years has overseen WeWork's real estate leasing growth to it becoming the largest corporate occupier in central London. Before joining WeWork, Mary set up and ran an Asset Management Team at a large European law firm where her clients included The Crown Estate, British Land, Axa, Superdry and Marks & Spencer.
Michael
Managing DirectorBlackstone
Blackstone's global business platform encompasses private equity and real estate funds, hedge fund solutions and credit funds. Michael Zerda is Head of Europe for Blackstone Real Estate Debt Strategies, based in London. Prior to joining Blackstone, Mr. Zerda spent six years at LaSalle Investment Management overseeing the set-up and growth of its debt investment and special situations group. Prior to that, Mr. Zerda worked in Merrill Lynch's real estate private equity group focused on pan-European equity investments and at Archon, Goldman Sachs' real estate and distressed loan management platform.
Oliver
Flexible Office DirectorLandsec (Myo)
Oliver Knight has over a decade of experience in leading leasing and sales strategies for major commercial and residential developments across Central London. • He joined Landsec in 2014 as Leasing Director to lead on a number of landmark office developments across the capital. He led the pre-let negotiations at 21 Moorfields, securing Deutsche Bank for over 500,000 sq. ft in summer 2017. • Oliver has worked as an Investment Director, where he focused on sourcing new investment opportunities and investment management. • As Flexible Office Director, Oliver is now responsible for delivering Landsec's new flexible office brand, Myo which launches in May 2019.
Patrick
Head of Real Estate - EMEAWeWork
Patrick is Executive Vice President of Real Estate at WeWork. He currently heads WeWork's European real estate expansion. He holds a MBA from Columbia University and is originally from London.
Sanjay
MD & CEOTata Realty & Infrastructure Limited
Sanjay has over 24 years of experience in the real estate sector. Sanjay was previously the CEO of Ascendas-Singbridge's India Operations and Private Funds. He was responsible for creating a positive cultural change enabling accelerated growth through acquisitions of 5 new opportunities and redevelopment of existing parks adding 16 million sft. in less than 2 years. His role included green field developments and asset management business spread across 5 cities in India with over 13 million sft of predominantly IT SEZ/ Parks. He also managed an 1100 acre Industrial Township and assisted the Group with the acquisition of 1700 acres start up area in the new capital city of Amaravati, Andhra Pradesh.
Sean
Head of Real Estate and Workplace EMEATwitter
Tyler
CEOSeaforth Land
Tyler is the Founder and CEO of Seaforth Land, a London specialist investment manager that partners with institutional capital. He has 30 years of global real estate experience including 20 years in Asia working through both the Asian Financial Crisis and the Global Financial Crisis. Tyler has worked in property development, advisory and investment banking, principal investment, and investment management and has lived and worked in North America, Asia and Europe. He has a deep knowledge and understanding of sovereign and institutional real estate investors. Tyler was listed in the "Estates Gazette 2014 Power List 50" as one of the 50 most influential people in the UK property industry.
Yotam
Founding Partner and CBOMindspace
Mr. Alroy co-founded Mindspace and currently serves as Chief of Business Development. Prior to co-founding Mindspace, Mr. Alroy was a Partner at AYRAD Investments, a single family office focused on high tech investments (2004-2013). He has also held senior business development roles at Roboteam (2013-2014) and SHL Telemedicine (2012-2013). Mr. Alroy is an alumni of the Israeli Defense Forces' 8200 Intelligence Unit and holds a BA in law & business administration from the Interdisciplinary Center in Herzliya, and an MBA from Northwestern University Kellogg School of Management. He resides in Tel Aviv with his wife and two children.
Plenary Discussions

Plenary Discussions
Flexible Offices - Everybody wants in, but what does it take to join the clique?
Customer is King! Can understanding occupier trends secure us through the next downturn?
Operators - From co-working hype to creating sustainable & transparent partnerships
Breakout Discussions

Breakout Discussions
Hospitality, Leisure & Offices - Who actually works these days?
Co-Working - Tired trend, can community and niche providers reignite the passion?
Proptech - Friend or foe?
Wellness - Fancy fad or a highly bankable asset?
Future Demands on Office Real Estate - New world of driverless, AI, millennial dominance; are all bets off?
Flex Operators - Any secret's left?
Mixed Use & Large Scale - Only way to stay for investors' to stay relevant?
Investor/Lender Strategies - Keep it niche or ready for mainstream liquidity?
Market Opportunities - Where are the bright spots?
Core Commercial Offices - Still sexy or just a safe haven for global wealth
Market Fragmentation vs Consolidation - Room for all, big and small?
Short Term Leases - Preferred darling but have we really understood the small print?