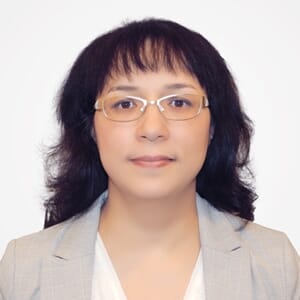 Aya
Portfolio DirectorGRI Club
Cristina
General ManagerAzora Gestión Inmobiliaria
Cristina is the General Manager of Hispania and heads up Corporate Development for Azora Group. She is also Board Member of Evo Banco (Spanish commercial bank) and President of Plan Internacional España. Prior to joining the Azora Group in 2011, she worked for 16 years in the investment-banking sector at both Merrill Lynch and JP Morgan. She started her career in investment banking at J.P. Morgan, where she held various positions in M&A for four years and during ten years as Managing Director responsible for Corporate Equity Derivatives for EMEA. Her last two years took place at Merrill Lynch where, in addition to continuing to lead Corporate Equity Derivatives, she also was responsible for Equity Capital Markets for Spain and Portugal.
David
CIOMerlin Properties
David Brush has over 30 years' experience as a real estate professional. He started his career at Philadelphia National Bank in 1983 and moved to Bankers Trust (now part of Deutsche Bank) as a Vice President in 1987. During his 20-year tenure at Bankers Trust/Deutsche Bank Real Estate, Mr. Brush founded the Real Estate Opportunistic investing division, where he was a Global Head and CIO of the business for 13 years. During that time, he supervised the completion of over 150 transactions consisting of real estate acquisitions, equity investments, corporate recapitalisations and distressed loan portfolio acquisitions with an enterprise value in excess of $50,000 million.
Brian
Head of REI EuropeMorgan Stanley
Brian Niles is a Managing Director and Head of Europe for Morgan Stanley Real Estate Investing. In addition, he is a member of the Global Investment Committee and serves as Portfolio Manager for MSREF III - V International Funds. Prior to joining Morgan Stanley in 2006, Brian worked for nine years at Goldman Sachs, primarily in the Real Estate Principal Investment Area. Brian is married with 3 children and has lived in London since 1999.
Jeffrey
Senior Managing DirectorStarwood Capital Europe Advisers
Jeffrey G. Dishner is the Senior Managing Director of Starwood Capital Group and the Head of Global Acquisitions. He currently serves on the Executive and Investment Committees at Starwood and is primarily responsible for the origination and due diligence process. Mr. Dishner is also a board member of Starwood Property Trust a NYSE listed mortgage REIT and on its Investment Committee. Mr. Dishner received a Bachelor's degree in economics from the Wharton School of Finance at the University of Pennsylvania and an MBA from the Amos Tuck School at Dartmouth College.