Miércoles, 30 de junio
10:30 - 19:00
Estoy Interesado
Si quieres saber más de GRI, por favor, llena el formulario a continuación y nos pondremos en contacto contigo.
Nuestro equipo te contactará pronto para confirmar tu participación
70 people are attending
Credit: Twenty20Photos / Envato Elements
LÍDERES DEL PROYECTO
Jorge
Director - MexicoGRI Club
Jorge Ayala is Director of GRI in Mexico. He is responsible for the Real Estate Club. He began his career in the hospitality sector where he worked for more than 5 years. Later, he entered the commercial area where he has more than 4 years of experience in business development through Latin America and the United States. He has a degree in Business and Hospitality Administration from the Universidad Iberoamericana.
+52 55 7672 5039
+55 11 2391 5583
¿Cómo se está restableciendo, repensando y recuperando el sector inmobiliario en México?

A unas semanas de conocer los resultados de las elecciones intermedias más importantes en la historia de México y en medio de la reactivación económica por el golpe del COVID, los miembros de GRI Club se reunirán de manera presencial por primera vez en más de un año, para conversar sobre las estrategias que se están llevando a cabo en todos los segmentos, con el fin de buscar una estabilización más rápida de los diferentes activos. Daremos la bienvenida a inversionistas, desarrolladores, instituciones financieras y otros jugadores importantes en el sector inmobiliario mexicano, para participar en una serie de discusiones informales.
Keynote Speaker - 11:30 - 12:30
México Outlook
Reactivación de la economía y los impactos al sector de Real Estate
Master Session - 13:15 - 14:15
Ciclo de inversiones post-covid
¿Valuaciones a la baja de algunos activos?
PIB y desempleo: termómetro del mercado
Baja liquidez: ¿Volverá el gran volumen en transacciones?
Flujos de capitales: ¿Se quedan en México o a donde van?
JVs: ¿Compartir el riesgo es la mejor opción en el momento?
Sesiones Simultáneas - 15:45 - 16:45
Operaciones
Estrategias ganadoras en la mejora de procesos
Prácticas resilientes vs obsoletas - ¿Cuáles se quedan y cuáles se van?
Optimización de los recursos para una mayor rentabilidad.
Uso de la tecnología para potenciar la eficacia y los resultados
ESG - Aplicaciones concretas para generar valor agregado a los inversionistas
Operadores flexibles - ¿Buscar proveedores o "do it yourself"?
Sesiones Simultáneas - 15:45 - 16:45
"Working from home" vs Espacios tradicionales de trabajo
eCommerce y la reinvención del retail
Modificando la movilidad de las metrópolis
Generación flexible: ¿Prefieren renta vs venta?
Nómadas digitales: Gran mercado para el turismo
Master Session - 17:15 - 18:15
Estatus del financiamiento al sector inmobiliario
¿Cómo ha cambiado el precio y el apalancamiento de la deuda desde principios de 2020?
Refinanciamiento de activos: Oxígeno puro
Adjudicación de inmuebles - ¿Hasta dónde se puede estirar la liga?
Riesgo de inflación: ¿Es algo de qué preocuparse?
Apetito y Confianza - ¿Los bancos entran a los portafolios oportunistas y de valor agregado?
Wednesday, June 30th
2021
Close
Ve el cronograma completo
11:00 - 11:30 | Registro
11:30 - 12:30 | Keynote Speaker
12:30 - 13:15 | Coffee Break
13:15 - 14:15 | Master Session
14:15 - 15:45 | Comida
15:45 - 16:45 | Sesiones Simultáneas
16:45 - 17:15 | Coffee Break
17:15 - 18:15 | Master Session
18:15 - 20:00 | Closing Drinks
Durante el evento, estarán implementadas las siguientes medidas: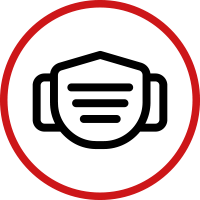 El uso de mascarilla será obligatorio en todo momento, excepto al estar consumiendo alimentos y bebidas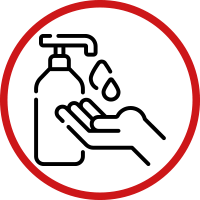 Los participantes deberán sanitizar sus manos con frecuencia (habrá dispensadores de gel antibacterial disponibles en el hotel)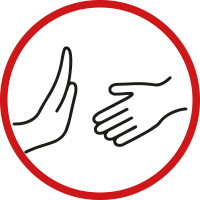 Evitar los saludos de mano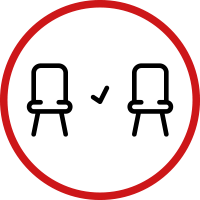 Mantener la distancia asignada entre sillas
El principal encuentro del mercado inmobiliario en México
Oportunidades de negocios e inversiones
La participación en este evento es una experiencia única que lo mantendrá informado sobre las principales tendencias del sector inmobiliario, además de facilitar la reunión con posibles inversionistas o socios comerciales.
Mexico GRI Real Estate ha estado dando forma al futuro del sector inmobiliario por más de 5 años, reuniendo a altos ejecutivos del país para discutir oportunidades y estrategias para nuevas inversiones.

El evento reunirá a los principales tomadores de decisiones en el sector inmobiliario.
Un ambiente de networking
En la reunión participarán los principales tomadores de decisiones en el sector inmobiliario, incluidos los directores de las FIBRAs, desarrolladores, inversionistas, operadores, bancos, compañías de titulización, en un entorno propicio para la creación de nuevas relaciones.
Salas de discusión
Habrá alrededor de 6 salas de discusión donde se hablará sobre las innovaciones y las tendencias del mercado, además de las sesiones que cubren los diferentes segmentos.
Algunos importantes ejecutivos que nos han acompañado en las ediciones anteriores son:
Federico Garza (Desarrollos Delta), German Ahumada (Artha Capital) Gonzalo Robina (Fibra UNO), Jaime Fasja (Thor Urbana Capital), Jorge Margain (Ivanhoe Cambridge), Juan Monroy (Fibra Maquarie), Luis Gutierrez (Prologis) y Sergio Arguelles (Finsa).
"Desde hace muchos años vengo a los eventos de GRI, tanto en Latinoamérica como en otras regiones. Yo diría que estoy impresionado con la calidad de los encuentros, especialmente con el tamaño del evento que sigue creciendo todos los años. Todas las veces que vengo, recuerdo el motivo por el que me gusta estar aquí, pues soy capaz de conocer tantas personas diferentes en un ambiente muy calificado. Es una red muy eficaz para alguien como yo."
Brian

Finerty
Chief Investment Officer
Equity International
Brian
Chief Investment OfficerEquity International
USA
As Chief Investment Officer, Brian Finerty leads Equity International's Investments group, overseeing all investment activity and portfolio company management. Drawing from a deep network of relationships and experience in global markets, Brian is responsible for setting investment strategy and guiding the team in originating and executing deals. Brian is also a member of EI's Management Committee and Investment Committee. Brian is a director of five EI portfolio companies: GuardeAqui, SAMHI, Decameron Hotel & Resorts, Estapar Estacionamentos, and ARG Realty. Brian earned an MBA in analytic finance from the University of Chicago Booth School of Business and a BBA from the University of Michigan.
"Es siempre positivo estar en GRI para participar de buenas discusiones, escuchar opiniones, conocer las divergencias en la compreensión del mercado y estar junto a grandes players. Veo como una experiencia muy rica, que contribuye en nuestro planeamento."
Daniel

Cherman
Senior Managing Director
Tishman Speyer
Daniel
Senior Managing DirectorTishman Speyer
Brazil
Mr. Cherman joined Tishman Speyer in 2001 and is responsible for the firm's activities in Brazil. He is also a member of the Investment Committee. Prior to his current role, Mr. Cherman held a number of positions on the firm's Brazil team, including managing the region's acquisitions and leasing efforts, heading both the residential development and commercial development groups, and serving as Chief Operating Officer. Previously, Mr. Cherman spent 12 years working in the development business, where he managed large-scale commercial and residential projects in Latin America. Mr. Cherman holds a degree in civil engineering from Pontifícia Universidade Católica in Rio de Janeiro and an MBA from the University of São Paulo.

Inversionistas
Fondos Soberanos
Fondos de Private Equity
Fondos de Pensión
Bancos de Inversión
Administradores de Activos
Family Offices
Bancos
FIBRAs
Desarrolladores
Desarrolladores
Centros Comerciales
Bancos de Tierra
Operadores Hoteleros
Industrial & Logística

Especialistas del Mercado
Abogados
Arquitectos
Constructoras
Compañías de Ingeniaría
Consultores
Conoce nuestro formato exclusivo
GRI no tiene panelistas o presentaciones. En vez, tendrás una selección de discusiones a puertas cerradas donde todos participan.
Como una conversación en tu propia sala de estar, la atmósfera dinámica permite que interactúe con sus pares en un ambiente informal y colegiado.
Oportunidades de Patrocinio
GRI eMeetings ofrece una oportunidad única para que las empresas eleven su perfil frente a los más ejecutivos más importantes de la industria inmobiliaria en todo el mundo.
Contacta a nuestro equipo y ve las oportunidades de patrocinio y de branding de acuerdo a la estrategia de tu empresa.

Oportunidades de patrocinio
Successful registration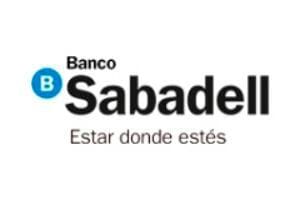 Ciudad de México | CMX | Mexico
Banco Sabadell es el cuarto grupo bancario privado español, integrado por diferentes bancos, marcas, sociedades filiales y sociedades participadas que abarcan todos los ámbitos del negocio financiero bajo un denominador común: profesionalidad y calidad. Un equipo dotado de los recursos tecnológicos y comerciales más modernos, y una organización multimarca y multicanal enfocada al cliente permiten a Banco Sabadell ocupar una destacada posición en el mercado en banca personal y de empresas.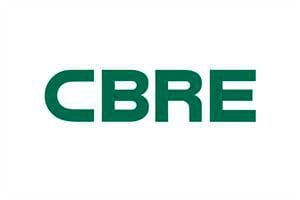 Ciudad de México | CMX | Mexico
Real Estate Consultancy specialized in providing solutions to investors developers occupiers and owners in all business lines.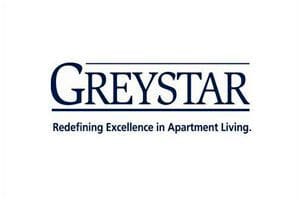 Mc Lean | VA | USA
Back in 1993, when Founder, Chairman, and CEO Bob Faith set out to build Greystar, he saw a highly fragmented multifamily industry that was more focused on assets than people. He envisioned the need for an industry leader, a blue-chip company that operated with the highest integrity and character in delivering world-class services to residents, property owners and investors in multifamily real estate. He said, "Why not us? Let's go be that company." With a winning strategy and a focus on people, Greystar set out to meet that need -- guided by the mission of enriching the lives of those we touch by doing things the right way. Greystar has learned what's important to people when it comes to a place to call home and the services that enhance the living experience. And that's why we put our heart and soul into providing beautiful living environments.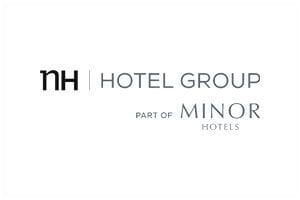 Bogotá | Colombia
The NH story is one of growth, growth in establishments, quality and prestige over its 40-year track record. Today it is a benchmark operator of city hotels in Europe and Latin America.

Ciudad de México, DF | Mexico
Newmark Knight Frank (NKF) es una de las firmas asesoras de bienes raíces comerciales líderes en el mundo. Con raíces que datan de 1929, nuestra base sólida nos convierte en uno de los nombres más confiables de la industria. NKF se enorgullece de brindar el más alto nivel de servicio a nuestros clientes para satisfacer sus necesidades y superar sus expectativas. La plataforma de servicios totalmente integrada de NKF ofrece a los clientes una solución de fuente única para cada fase de posesión u ocupación de una propiedad. Prestamos servicios a corporaciones multinacionales e inversores institucionales de todo el mundo, así como a propietarios, ocupantes y desarrolladores de bienes inmuebles. Además, como líder en tecnología de Real Estate, utilizamos las herramientas de más alta tecnología en la industria junto con nuestro amplio banco de conocimiento, datos e investigación para optimizar negocios y propiedades.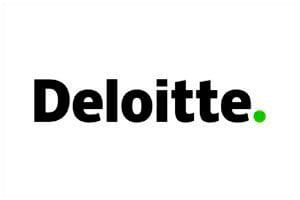 Ciudad de México | Federal District | Mexico
Deloitte es una de las firmas líderes en el mundo y ofrece servicios sobresalientes de gestión, consultoría y asesoramiento en 154 países.

Ontario | Ontario | Canada
S2E Technologies es una empresa tecnológica canadiense especializada en la generación y utilización óptima de energía eléctrica con origen solar. Nuestro objetivo es generar un impacto ambiental positivo, sustentable y responsable en cada uno de nuestros proyectos, que se distinguen por entregar soluciones concretas diseñadas para el usuario final.

MEX | Mexico
La misión de SiiLA México es proporcionar inteligencia de mercado del sector inmobiliario comercial con los más altos estándares de calidad. SiiLA México es una plataforma basada en la nube respaldada por la mejor tecnología, metodología confiable y estadística avanzada. Lo anterior nos ha posicionado de manera exitosa en Latinoamérica como un proveedor de datos objetivo y de consultoría especializada que permite a nuestros clientes tomar decisiones informadas.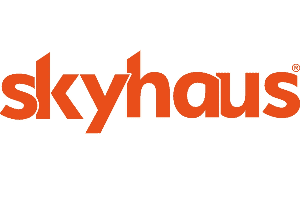 Mexico City | Federal District | Mexico
Global Businesses Inc. es una desarrolladora que lleva 18 años creando los mejores espacios habitacionales para venta o renta. Trabajamos con inversión americana, canadiense, israelí y libanesa.
Participantes Confirmados