24 de noviembre | 10:00 - 11:00 | Central Standard Time (GMT-6)
Una vista al futuro
¿Qué le espera al sector inmobiliario mexicano en 2021?
2020 ha sido un año de wait-and-see para muchos, con nuevos desafíos e incertidumbre no solo en el mercado inmobiliario, sino en la economía mexicana. Este eMeeting busca ver las oportunidades y desafíos que nos esperan el próximo año y ver que soluciones como industria se pueden aplicar para asegurar una recuperación más rápida. 
Riesgo País: ¿Cómo se encuentra el país en términos económicos, políticos y sociales? 
Estatus de Activos: ¿Cuál ha sido el efecto colateral en los diferentes tipos de activos? 
Dealflow Mexicano: ¿Qué tipo de transacciones se están llevando a cabo y que inversiones nuevas se están cerrando?  
25 de noviembre | 10:00 - 11:00 | Central Standard Time (GMT-6)
Commercial Real Estate
Estrategias Inmobiliarias Resilientes y Adaptación a un mejor normal 
¿Qué cambios han realizado los desarrolladores e inversionistas inmobiliarios para adaptarse a las condiciones cambiantes del mercado mexicano? Los activos comerciales de retail, oficinas y usos mixtos se han enfrentado a varios desafíos a lo largo del año, no solo por el COVID sino también por temas económicos y de inseguridad. 
Control de Daños: ¿Cuál ha sido el impacto de la pandemia en los portafolios comerciales e ingresos de las empresas mexicanas?  
Deals y transacciones: ¿Qué actividad se ha visto y se espera para 2021 y qué tipos de activos son los más atractivos? 
Condiciones de mercado: Precios, cap rates, inflación - ¿Cuál es la visión y qué desafíos se enfrentan? 
Activos y portafolios: ¿Mantener, comprar o vender? Estrategias ganadoras y percepción de activos para 2021

Lyman
President México and ColombiaCBRE
Mexico
Lyman Daniels es presidente de CBRE México desde el año 2009 y responsable de las operaciones en México. El Sr. Daniels es responsable de la dirección estratégica de la organización de servicios inmobiliarios líder en México, con más de 1,000 empleados, que realizan servicios de asesoría y consultoría, transacciones, valuaciones, facility management, project management y asset services. CBRE México, bajo su liderazgo, ha sido reconocida como la oficina con el más rápido crecimiento orgánico de CBRE a nivel mundial, durante más de cinco años.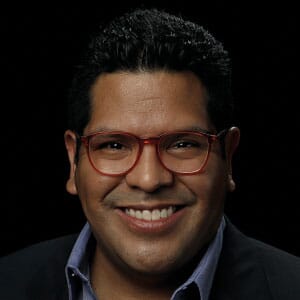 Federico
CEOGlobal Businesses Inc
Mexico
Fue becario de Procter & Gamble y al graduarse tuvo una carrera internacional en Atlas Copco. A los 24 años fundó Global Businesses Inc. que después de 18 años se ha convertido en un parámetro de referencia en desarrollos comerciales, industriales y habitacionales. Observando el potencial de México en el mundo co-funda Cobra Development para recibir inversión inmobiliaria. Actualmente maneja inversiones de distintos grupos de países como Canadá, Estados Unidos, Israel y Líbano. Ambas compañías generan empleo para más de 1000 personas. Es egresado de ingeniaría Mecánica Eléctrica del ITESM y tiene un MBA por parte del IPADE, así como estudios de posgrado en Ingeniería, Construcción y Gerenciamiento por parte de la Universidad de Stanford.

Francisco
DGABanco do Sabadell
Mexico
Es responsable de los sectores de Industria, Comercio y Real Estate en México y de la Región Occidente y Pacífico Norte. Tiene participación en el diseño y modelo de operación y atención a los clientes de Banca Corporativa por parte de Sabadell Capital en México.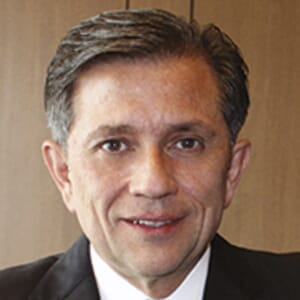 Gonzalo
CEOFibra UNO
Mexico
Mr. Gonzalo Pedro Robina Ibarra serves as Chief Executive Officer of Fibra Uno. He has over 30 years of experience in the real estate sector. Before joining Fibra Uno, he was founder and Chairman of MexFund Private Investmetn Fund created in 2007. He was Chairman of Fenix Capital Group, a real estate fund owned by Deutsche Bank with over 7,000 real estate assets in Mexico and 14,000 properties under its management.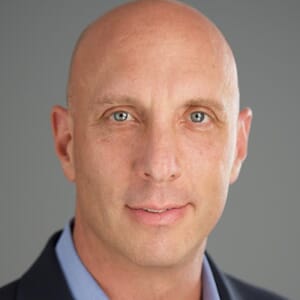 Gregorio
Managing PartnerTC Latin America Partners- NY
USA
Gregorio Schneider is the co-founder and Chief Investment Officer of TC Latin America Partners. He has more than 25 years of experience in emerging markets, investing in both the public and private markets through a variety of assets and strategies, including debt, equity, distressed assets and real estate. Prior to forming TC Latin America Partners, Gregorio was Managing Director and Head of Emerging Markets at Och-Ziff Capital Management, Portfolio Manager at The Rohatyn Group (TRG) and worked at Spinnaker Capital. Gregorio is a member of the EMPEA Latin America Council and the LAVCA real estate council. He holds an MBA from Columbia Business School and received a Bachelor of Business Administration from the ITAM in Mexico City.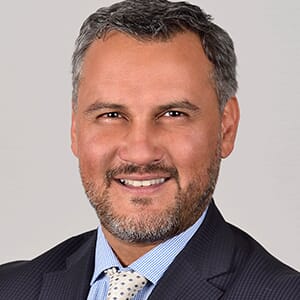 Giovanni
PresidentNewmark Knight Frank
Mexico

Alvaro
General Manager Mexico & Central AmericaWeWork
Mexico

Jaime
Founder and Co-CEOThor Urbana
Mexico
Co-founder and Co-CEO: Mr. Fasja oversees the sourcing, acquisition and development of the company's projects. Previously as Director of Acquisitions and New Development at GFa, Mr. Fasja was involved in the construction and financing of over 7 million sqf of residential, resort, and retail real estate property in Mexico. While at GFa, Jaime oversaw the development and construction of more than 3 million sqf of projects.

Javier
COOFibra MTY
Mexico
Javier Llaca es el Director de Operaciones e Inversiones y cofundador de Fibra Mty, un fideicomiso diversificado de inversión en bienes raíces industriales y oficinas, que cotiza en la Bolsa de Valores de México. El Sr. Llaca tiene más de 25 años de experiencia en el sector inmobiliario y un profundo conocimiento en la oficina, la industria, el comercio minorista y el uso mixto, incluida la planificación, estructuración, comercialización y operación de proyectos inmobiliarios. El Sr. Llaca trabajó durante 14 años en JLL, como Vicepresidente Ejecutivo a cargo de las operaciones de la empresa en el norte de México. Antes de eso trabajó durante 8 años en CBRE.
Como un miembro honorable, GRI te ofrece la oportunidad de invitar a tus colegas de la industria a que nos acompañen en esta reunion. Solo avísanos a quien te gustaria invitar, y con gusto les enviamos una invitación de tu parte.

Jorge
Director - MexicoGRI Club
Jorge Ayala is Director of GRI in Mexico. He is responsible for the Real Estate Club. He began his career in the hospitality sector where he worked for more than 5 years. Later, he entered the commercial area where he has more than 4 years of experience in business development through Latin America and the United States. He has a degree in Business and Hospitality Administration from the Universidad Iberoamericana.
+52 55 7672 5039
+55 11 2391 5583