Private discussion groups designed for capital to meet product and understand shifting risk/return fundamentals
Submit your interest (Non-members)
* Required fields
Our team will get in touch with you soon to confirm your participation
214 people are attending
Credit: Oleksiy Mark / Shutterstock
EVENT MANAGER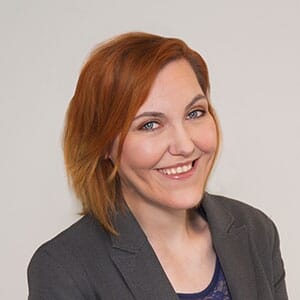 Kirsty Stevens
Kirsty Stevens
Global Head, Content & Production | Senior Director, UK Accounts
GRI Club
0787150599
12 years experience within conference production in infrastructure, tax, finance and real estate. Previously working with RICS for four years helping drive the global CPD rollout. I have been with GRI Club for over 4 years, from Sales Director, UK Markets Director, Content Director and now as Global Head of Content with Sales Specialty within our Europe and USA markets. Ask me about our European events,asset class specialisms and connecting wtih investors globally. BA Hons in Philosophy from Kings College London, hobbies include Rugby, Theatre Production and Time Out Tastemaker.
With uncertainties still clouding global real estate transactions and investments, the counter cyclical living sector seems to still attract capital across Europe. But how will COVID's impact play out on the living sectors' asset classes?
Looking at emerging demand drivers for sub sectors and space requirements, investment appetite across different assets and geographies, as well as cross border capital streams and potential repurposing opportunities for distressed assets to understand where the European multifamily, alternative living sectors & BTR markets are headed in 2021.
Join the global GRI eCommunity to discuss such challenges and opportunities through candid peer to peer discussions. Navigate the current challenges presented by Coronavirus recovery and real estate changing demands; especially cash flow, maintaining liquidity and landlord/tenant partnerships. Engage with c-level real estate leaders on what the best strategies are to advance new partnerships and find value across all living sector asset classes.
Networking & Interactive Format
Our discussion co-chairs kick off the knowledge exchange. After that, you can join is as much or as little as you like; peer-to-peer, capital to product, and behind closed doors.
Plan your business meetings and network with the eSummit participants
Private, candid discussions designed to foster dealflow and interaction; not just the listed co-chairs, but everyone in the room
Arrange a video call, or check who's online right now (green highlighted headshot) to message instantly
Follow our matchmaking suggestions, with AI generated business leads based on your inputted preferences
27th April | Morning Plenary
Liquidity in Living
Future of Real Estate Fundamentals Across Serviced, Alternative & Rented Residential
YIelds, Rents & Rates - Business as usual or shake up expected?
Risk, Reward & Resilience - Which living sub sectors are ones to buy, which to sell?
Government Regulations - A crackdown on rents to be expected?
Urban vs Suburban/Migration vs the Return to Work - How is scale, space, rent and demand changing?
Portfolios - Repositioning, JVs & cross border activity
Liquidity in the Markets - Who's lending where and in what products?
27th | April Afternoon Breakouts
Senior Housing, Extra Care & Retirement Assets
Matching capital to product demand, do the numbers work?
Institutional Investment Appetite - What investment models are attracting capital?
Rental vs For Sale Models
Demand & Supply Imbalance - Is now the time to scale up?
Urban Locations - Can assisted living in neighbourhoods bridge the gap?
Working with Operators - The Risks and potential
Which Living Concepts Offer the Best Value Proposition for Tenants & Investors?
27th | April Afternoon Breakouts
Student Housing & Co-Living
Best beds for City centres or leasing models tempering demand?
#YoungUrban - Are the two assets becoming one in the same? If so, will Co-Living attract more mainstream investors?
PBSA - Impact of travel restrictions for international students on student housing take up
Co-Living - Increased importance of accessing communities while living alone, do the rental figures match?
City Centres - Still the favoured rental location?
Locations - Urban vs Suburban; Capitals & prestigious Universities vs secondary locations
Long Term Tenant Retention - Adapt Student Housing or Co-Living?
Leasing Models - Can greater flexibility innovate the product offering?
27th | April Afternoon Breakouts
Iberia's Rental Sectors
Overpriced or long term value catchment worth it?
BTR Costs - Construction, Land & Development Opportunities & Challenges
How to remain attractive for international investments? 
Urban & Primary Locations - Rental values making sense or alternative new builds best to profit? 
Licensing & Planning - What are the main risks when underwriting JV's?
28th April | Morning Plenary
Fundraising
Too much is not enough?
Underwriting Rent Collections & Occupancy Levels - Any red flags in the recovery trajectory?
Too much Liquidity? Is capital pushing into the markets creating a new housing bubble?
Deal Structures - What sizes and underwritings are investors looking for?
Risk Returns - Adjusting expectations post-COVID
Pricing 2.0 - From Land acquisition to development to asset management
Traditional BTR vs Niche Assets - Where is the value?
Rental Growth - Still possible or stagnating, and where to hunt?
28th April | Afternoon Breakouts
Value - Add BTR
Repurposing assets vs new development deals
Location, Product & Costs - Where are we on the risk curve? 
Senior Housing, Student & Co-Living Repurposing - Scale up or scale down?
Mid Market Value-Add - Do the numbers work?
Repurposing Distressed Assets into BTR - Where does it make sense, where does it not?
Speculative Developments & Forward Funding - No longer only for the brave?
28th April | Afternoon Breakouts
Operational Resi
Out with real assets in with real economy?
From Space as a Product to Service - Long-term Structural Trends vs COVID Accelerated Trends  
Deal Volumes & Allocations Increasing - How to capture the upside?
Pricing Operational Assets - Where's the downside risk?
Blurred Lines - Is hospitality the new residential?
Unlocking Operational Value from Assets - Helps minimise risks in flexi and short term leasing culture?
29th April | Morning Plenary
Desirable Cities
Post COVID Communities, what should they look like?
Winning Cities - What's the secret formula?
Cost, Place, ESG & Demographics - Making these new fundamentals work
Placemaking & Innovation in Urban Regeneration & Developments
Collaborative Public, Private & Community Partnerships
Density & Needs of Space - What are the new live, work and play patterns?
Leisure, Resi, Office, Retail - Mash up only way to succeed?
Urban vs Suburban - Will a return to the office mean a return to city centres?
29th April | Afternoon Plenary
Future of Living 
 Proptech the only game changer for deal flow, AM and revenue streams?
New Living Designs - Impacts of COVID & WFH 
How to Solve the Affordability Question?
Digitalisation & Tech - Opening up new markets?
Space Requirements - How will living spaces look like post-COVID?
Green Buildings - What role will ESG considerations play?
What Is The Cost of Affordability And Wellbeing?
Become a Sponsor
Contact our team and check the sponsorship and exposure opportunities according to the strategy of your company.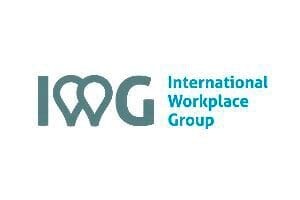 London | London, City of | United Kingdom
IWG is the leading global workspace provider with more than 3300 business centers across the globe. IWG has built an unparalleled network of office, co-working and meeting spaces for companies to use in every city in the world. Through our network of workspaces, IWG enables businesses to enhance productivity and connect over 2.5 million like-minded professionals.

Vienna | Austria
BONARD is a global market research and investment intelligence firm that assists with data, strategies and assessments in rented residential asset classes, incl. student housing, micro living, co-living, etc. The company provides the highest level of secondary and primary in-field data for real estate investors, funds, developers and operators, making it a leading provider of independent and reliable research and solutions.

Chicago | IL | USA
Cushman & Wakefield is a leading global real estate services firm that delivers exceptional value for real estate occupiers and owners. In 2019, the firm had 53,000 employees in 60 countries servicing capital markets, leasing and property management.

Neuilly-Sur-Seine | France
CMS Francis Lefebvre Avocats is one of the leading international corporate law firms. It is ranked 2nd largest law firm in France by revenue. Its deep roots, unique positioning and highly recognised expertise enable it to deliver innovative, high-value-added solutions in Tax, Business, Corporate and Employment law. CMS provides a wide range of expertise across 19 expert practice and sector areas including Banking and Finance, Commercial, Competition, Corporate, Dispute Resolution, Employment, et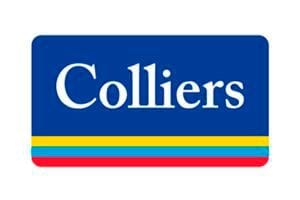 Warsaw | Poland
Colliers (NASDAQ, TSX: CIGI) is a leading diversified professional services and investment management company. With operations in 68 countries, our more than 15,000 enterprising professionals work collaboratively to provide expert advice to maximize the value of property for real estate occupiers, owners and investors. For more than 25 years, our experienced leadership, owning approximately 40% of our equity, has delivered compound annual investment returns of almost 20% for shareholders. In 2019, corporate revenues were more than $3.0 billion ($3.5 billion including affiliates), with $33 billion of assets under management in our investment management segment.

Milan | Italy
Duff & Phelps, A Kroll Business provides real estate advisory services tailored to meet the requirements of specific jurisdictions and aims to develop and increase the value of individual assets or properties. REAG has a network of over 750 professionals across Europe. Duff & Phelps is the premier global valuation and corporate finance advisor with expertise in complex valuation, dispute and legal management consulting, M&A, real estate, restructuring, governance and regulatory consulting. The firm's more than 2,000 employees serve a diverse range of clients from offices around the world.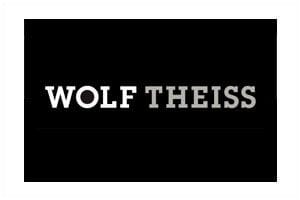 Warsaw | Poland
Wolf Theiss is one of the leading law firms in CEE and SEE. We have built our reputation on a combination of unrivalled local knowledge and strong international capability. We opened our first office in Vienna 60 years ago. Our team now brings together over 340 lawyers from a diverse range of backgrounds, working in offices in 13 countries throughout the CEE and SEE region. Over 80% of our work involves cross-border representation of international clients, and we offer full range of services.

New York | NY | USA
WeWork is a global network of workspaces where companies and people grow together. We transform buildings into dynamic environments for creativity, focus, and connection. More than just the best place to work, though, this is a movement toward humanizing work. We believe that CEOs can help each other, offices can use the comforts of home, and we can all look forward to Monday if we find real meaning in what we do.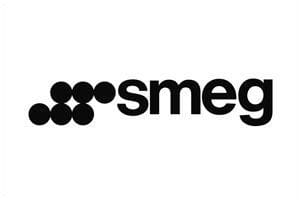 Lisbon | Portugal
Smeg is an Italian manufacturer of designer appliances. Appliances designed with the collaboration of top architects worldwide. This combination of performance, style and attention to detail is the perfect expression of products made in Italy.
Confirmed Participants
Plan your
business meetings
and
network
with the
eSummit participants
. Arrange a
video call
, or check who's online right (green highlight) now to message instantly.
Premium Members only
,
inquire here for an upgrade
.