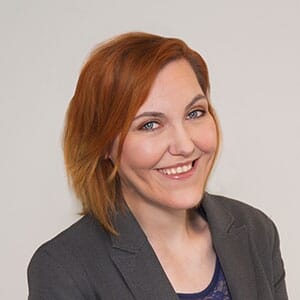 Kirsty Stevens
Kirsty Stevens
Global Head, Content & Production | Senior Director, UK Accounts
GRI Club
0787150599
12 years experience within conference production in infrastructure, tax, finance and real estate. Previously working with RICS for four years helping drive the global CPD rollout. I have been with GRI Club for over 4 years, from Sales Director, UK Markets Director, Content Director and now as Global Head of Content with Sales Specialty within our Europe and USA markets. Ask me about our European events,asset class specialisms and connecting wtih investors globally. BA Hons in Philosophy from Kings College London, hobbies include Rugby, Theatre Production and Time Out Tastemaker.
Past participants include

Alexander
Founder & Managing PartnerPalmira Capital Partners
Germany
Founder and Managing Partner Alexander has more than 25 years of industry experience. Palmira was founded in 2009 and has developed into one of the leading investment management firms for logistics and industrial real estate in Europe. Before setting up Palmira, Alexander held senior management positions with various well known companies and has been responsible for transactions with of more than €4bn. Alexander holds a Management degree from the University of Nuremburg and a Masters degree in Real Estate from Cass University, London. He is a Member of the Royal Institution of Chartered Surveyors.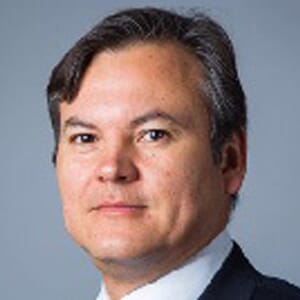 Anthony
CIO & Co-FounderMirastar
United Kingdom
Anthony has over 27 years of real estate experience primarily managing multi-asset class investments in both UK and Europe as well as US and Asia. He co-foundered Mirastar with Ekaterina Avdonina, which is a joint venture in conjunction with M7 Real Estate. He acts as the Chief Investment Officer and leads the investment strategy and execution as well as sitting on the board. Prior to this, he worked as the CIO at DCAM, which was a European logistics developer, asset manager and investor. Previously he was the Global Co-Head of Transactions and Global Head of Indirect Investments for Generali Real Estate (AUM c€27B).

Axel
Managing Director, European HeadRBC Capital Markets
United Kingdom
Axel Brinkmann is a Managing Director in Royal Bank of Canada's Real Estate Capital Partners ("RECP") group heading its London based commercial real estate lending team in Europe. RECP provides comprehensive mortgage, mezzanine and loan-on-loan portfolio acquisition facilities to real estate sponsors in the US, Europe, UK and Australia. Axel joined from LaSalle Investment Management's Debt Investment and Special Situations group which he helped to set up and grow since 2010. Axel started his career in Wells Fargo's real estate structured finance team in Frankfurt/London.

Ben
PresidentPrologis
Netherlands
Ben Bannatyne is president of Prologis Europe and chairman of the company's European Management Executive Committee. He is responsible for Europe's leading logistics real estate platform, which comprises 17 million square meters across 12 countries, as of 30 June 2019. Previously, Ben served as the company's managing director and regional head for Central & Eastern Europe – a role which he held for more than seven years - with overall responsibility for the Czech Republic, Hungary, Poland, Romania and Slovakia. Ben joined Prologis in 2008 from JLL where he was managing director for Central Europe. An accomplished leader, Ben brings significant real estate knowledge and expertise with more than 25 years' experience.

Ben
Head of Capital Markets UK & MLEMEADHL
United Kingdom
Ben is an experienced property professional having worked on both the principal and advisory side of the commercial property markets in the UK, Europe and within the Emerging Markets. He has a deep knowledge of fund and asset management (UK and Europe) and investment management (UK, Europe and CEE region). Within the Emerging Markets, Ben has managed equity and debt funds and sought to develop and attract new business opportunities globally through mergers and acquisitions.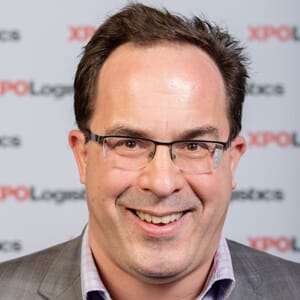 Charles
Head of Real Estate EuropeXPO Logistics
France
Charles is a chartered surveyor who has been working in the industrial, logistics and technology sectors of commercial real estate for the last 28 years across Europe, Middle East and Africa. He has worked for several international companies including Deluxe Entertainment, SEGRO, General Electric and Walt Disney and for the last 18 months has been with XPO Logistics where he heads up Real Estate for Europe. Leading a team of ten people he manages over 4.5 million square metres of logistics and transport space in 15 countries.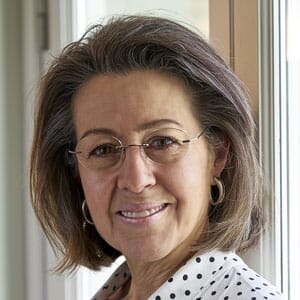 Cristina
Managing PartnerGrupo Azora
Spain
Cristina García-Peri is Head of Corporate Development and Strategy for the Azora Group. Prior to joining Azora in 2011, she worked for 16 years in the investment- banking sector at both Merrill Lynch (2 years) and JP Morgan (14 years), where she held various positions across M&A and Equity Capital Markets, and for 10 year, she was Managing Director responsible for Corporate Equity Derivatives for EMEA as well as Equity Capital Markets for Spain and Portugal. Cristina holds a bachelor degree in Economics from ICADE (Spain) and an MBA from Harvard Business School (USA).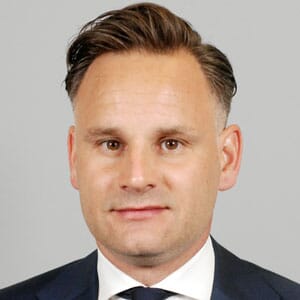 Daniel
Head of European RE & Senior MDCerberus
Netherlands
Mr. Dejanovic joined Cerberus in June 2006. Prior to joining Cerberus, Mr. Dejanovic worked in the corporate finance arm of Ernst & Young in their London business modeling and valuation team from 2005 to 2006. From 2004 to 2005 Mr. Dejanovic worked for the Australian subsidiary of China Light and Power (CLP) in Business Development and Project Finance. From 1998 to 2004, Mr. Dejanovic worked for the Australian subsidiary of Cheung Kong Infrastructure Holdings Limited and Hong Kong Electric Holdings Limited in various roles across Corporate Treasury, Financial Accounting, Management Accounting and Commercial Analysis.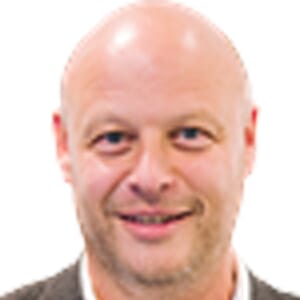 David
CEOM7 Real Estate
United Kingdom
David Ebbrell is the Chief Executive Officer for M7 Real Estate. He is responsible for sourcing new properties across Europe. Prior to co-founding M7 in 2009, David was a Fund Director at GPT Halverton where he was responsible for Funds with a combined value of €600m. These included BIP (which invested in German and Dutch multi-let industrial property) and DAF (which invested in Dutch multi-let industrial office properties). As Fund Director, David had responsibility for acquisitions, portfolio performance, client reporting and asset management strategy. He was also responsible for many of the acquisitions made by the Halverton Babock Industrial fund; his primary responsibility being the German and French acquisitions.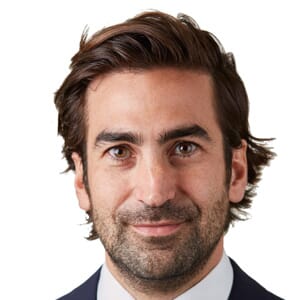 David
Global Managing PartnerThor Equities
United Kingdom
David is Global Managing Partner and Global Head of Logistics Acquisitions at Thor Equities. Previously David was a European director with The Blackstone Group's European logistics platform, Logicor. He was involved in over €3bn of transactions in over 10 countries across Europe and was responsible for the valuations of the €13bn platform sold to China Invesment Corporation (CIC). David received an Executive MBA from the University of Cambridge, where he and peers formed Lookfit, an avatar / augmented reality based startup, focussing on solving the issue of reverse logistics.

Diederik
Real Estate Private EquityKKR
United Kingdom
Diederik Schol (London) joined KKR in 2017 and is an Associate in the European real estate team. Prior to joining KKR, Mr. Schol was an analyst at Goldman Sachs working in the real estate financing group. Prior to that, he was an analyst at RBC Real Estate Capital Partners working in real estate lending. He holds a BA from Manchester University and an MSc from the London School of Economics.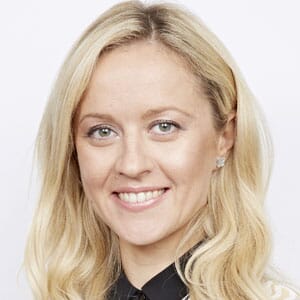 Ekaterina
Co-Founder & CEOMirastar
United Kingdom
Ekaterina is a CEO and Co-Founder of Mirastar. Mirastar is a new specialist pan-European developer, investor and manager of big box logistics assets established by Ekaterina Avdonina, CEO, and Anthony Butler, CIO, in a joint venture with M7 Real Estate. From 2010 to 2018 Ekaterina was with Delin Capital Group focused on real estate investments and raising debt and co-founded DCAM. Previously, Ekaterina was with ING Real Estate in the Netherlands. Prior to ING, Ekaterina was with GVA in Moscow focused on the execution of development projects. Ekaterina graduated with a MSc. in Real Estate from Cass Business School and received a degree in Corporate Finance and Accounting from the Finance Academy under the Russian Government.

Emmanuel
Emmanuel
Van der Stichele
CEOMileway
Netherlands
Mr. Van der Stichele has more than 20 years of experience in real estate and finance. Prior to Mileway, Emmanuel worked at Goodman for nearly eight years as a member of the European management team and board member of the management company of the Goodman European Partnership. Previously, he was a London-based member of Credit Suisse's (formerly DLJ) real estate private equity and debt financing groups. He has also worked for JP Morgan in several corporate finance roles in Brussels, New York and London.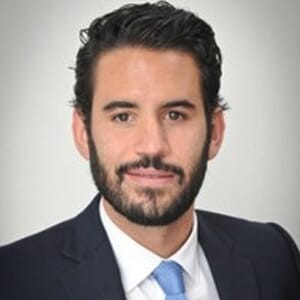 Ernesto
Head of Logistics and IndustrialRound Hill Capital
United Kingdom
Mr. Navarro is the Head of Logistics and Industrial at Round Hill Capital, which he joined in 2019, bringing thirteen years of experience in the logistics and industrial real estate sector. Mr Navarro is responsible for the management and growth of the logistics strategies at RHC across Europe. Prior to joining RHC, Mr. Navarro spent 3 years at the Pan-European Acquisitions team at Logicor, sourcing and executing on investments in several geographies across Europe. Prior to that Mr. Navarro lived in Mexico, where he bought and managed countrywide platforms of logistics assets in excess of US$1.5B at Macquarie and of US$1.2B at PGIM, for 3 and 6 years respectively.

Francesco
Managing Partner & CIO European EquityBentallGreenOak
United Kingdom
Francesco is a Managing Partner based in London and CIO for the firm's European business. Francesco has 19 years of experience as a real estate investor in Europe.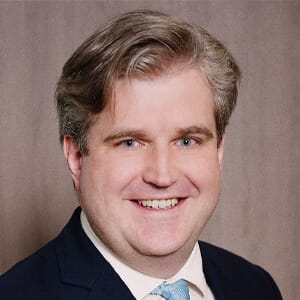 Gregory
Managing DirectorDTZ Investors REIM
France
Gregory joined DTZ Investors in 2016 as a Senior Investment Manager. He started his career in 2002. After working as a solicitor in Allen & Overy's real estate and fund practices, he joined the Joint Ventures business of Bank of Scotland in 2007, moving to Paris in 2008, where he looked after Lloyds / HBoS's larger pan-European real estate joint ventures. Prior to joining DTZ Investors, he worked as COO / head asset manager of pan-European investment structure owned by a family office. Gregory is responsible for the sourcing and execution of European investments across all asset classes.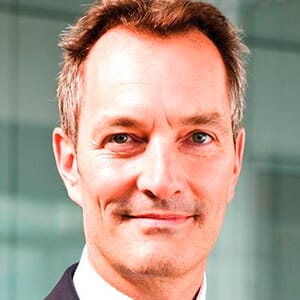 Gunther
MD, Head of Investment Transactions EUBarings Asset Management
Germany
Gunther Deutsch is Barings Head of Transactions Europe and Managing Director at Barings Germany. He is overseeing the investment markets Sweden, Finland, The Netherlands, Germany, Italy, Spain, France and the UK. Transaction volume executed over the last 3 years. 3 bn EUR of acquisistions and 2.25 bn EUR of dispositions. Prior to co-founding PAMERA in 2010 (before its acquisition by Cornerstone/Barings in 2014), Gunther Deutsch was founder and owner of the asset management platform Metis Asset Management GmbH in 2004. Previous to that, he spent 13 years in senior positions at Deutsche Bank (RREEF) and Jones Lang LaSalle (JLL) in Munich, Berlin and New York.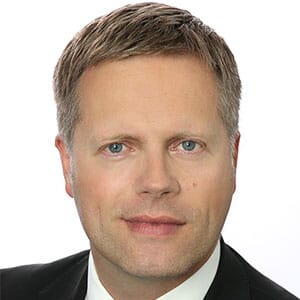 Ingo
Managing PartnerBEOS AG
Germany

James
Head UK, Head Residential & Logistics EUOxford Properties Group
United Kingdom
James has responsibility for leading the execution of Oxford's European investment strategy, with a particular focus on the UK. James's remit extends across all major asset classes as well as leading the European recapitalization program in London. In addition, James has assisted with Oxford's expansion into Asia and is responsible for developing and managing key partner relationships. James has 10 years' experience across a variety of real estate investment, development and funding transactions with an aggregate value of over £8.5 billion. He has led some of Oxford's most strategic, high-profile and complex European transactions, completing in excess of £5.5 billion since joining Oxford at the beginning of 2014.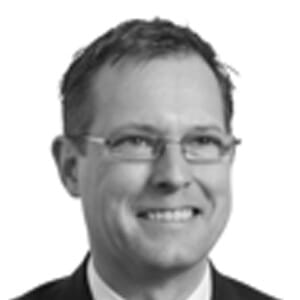 James
CEOEuropean Logistics Real Estate Partners
United Kingdom
James has over 27 years' experience in the RE sectors, 21 of which he has been an investor. He was previously European Fund Manager at Aberdeen Standard Investments where he opened the continental office in Paris in 2007. His transaction history includes; funding in excess of 1,300,000m2 of logistics developments across Europe, acquired > €1bn of assets since 2014 and supporting €300m of logistics sales in Germany, France and the Netherlands since 2016.

Jan
Managing PartnerUrban Industrial
Netherlands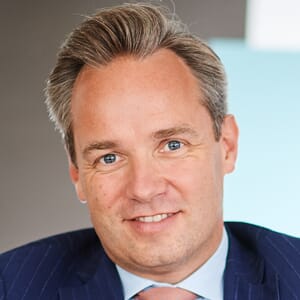 Jo
CEOMontea
Belgium
Jo has been active in European real estate since 1997. He broadened his real estate expertise in various companies of the Belgian listed investment fund Ackermans & van Haaren. Jo has held various positions where he was responsible for the asset management of the REIT Leasinvest Real Estate and for the investment policy of the Extensa Group. He also acted as development manager for the Tour & Taxis reconversion project in Brussels. From 2006 until 2010, Jo headed the Real Estate Department of The Brussels Airport Company. Jo has been the Chief Executive Office of Montea since 2010. Under his management, the portfolio has grown from €200 million to €1.104 billion, and it continues to grow at a pace of €100 million to €150 million per year.

Joan
Managing PartnerSpinnia
Spain
Joan is the Managing Partner of Spinnia, a leading real estate investment manager mainly focussed in Spain and Portugal, brewing opportunities for a broad base of international institutional investors in the industrial/logistics and hospitality sectors, eventually coinvesting in the opportunities.
Joan holds a BA (UB, Barcelona), and an MBA-MIM (ESADE, Barcelona).

Katherine
Head of Investment Management EuropeArrow Capital Partners
United Kingdom
Katherine is responsible for Investment and portfolio management across Europe. With over 15 years' track record in commercial real estate investment and financing, fund management and asset management, she has a wealth of experience in managing portfolios and investment programmes in multiple jurisdictions across all real estate sectors. Former Head of UK & Europe for Tesco Pension Investment, responsible for the direct and indirect investment programme and asset management of the £1.4bn occupational pension scheme of Tesco. Senior Fund Manager at Valad Europe with responsibility for £1.8bn of AUM across UK and Europe that included investment strategy, transactions, treasury management, fund and asset level business planning.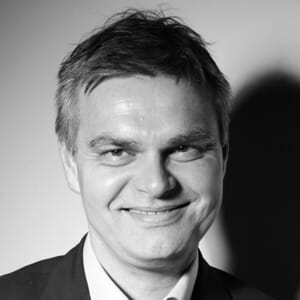 Klaus
Referent City Logistik / CSRUPS
Germany
I have been with UPS for more than 14 years now. I started in the operation 2006 as a Trainee, became PR and marketing representative in 2007 at the German headquarter in Neuss and was deputy spokesperson for the company for more than 10 years. I specialized in Corporate Social Responsibility (CSR) and communication and somehow logical I became representative for Sustainability and City Logistics topics for Germany in 2017. Ever since I am connecting internal and external stakeholders who are in charge of City Logistics questions and try to find tailored solutions for the so called Last Mile Delivery in a variety of cities within Germany and Austria.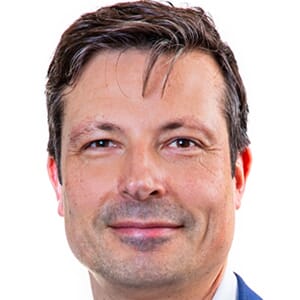 Marco
Managing Director LogisticsWhitewood
Belgium
Marco Hengst is Managing Director Logistics at Whitewood since January 2021. At Whitewood, an investment management firm, specializing in repositioning large buildings and portfolios, with a main focus on offices and logistics buildings, Marco is responsible for building a logistics platform of small and medium-sized logistics assets across the Benelux. He has 20 years plus experience in real estate, with more than 14 years in the logistics sector en a strong investment track record in the Benelux. Marco holds a degree in Architecture & Management in the Built Environment from the Delft University and a Master in Real Estate from the Antwerp Management School.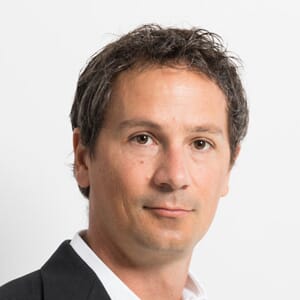 Marco
Managing DirectorMARK
United Kingdom
Marco Riva is a Managing Director and is responsible for logistics investments across Europe, as well as acquisitions and asset management in Southern Europe. Prior to joining Meyer Bergman in 2018, Marco worked for 5 years at LogiCor where he invested over €2 billion in logistics properties. Marco began his career at Goldman Sachs in Italy and graduated from the University of Bologna with a Bachelor's Degree in Business Administration. Marco speaks Italian, English and French.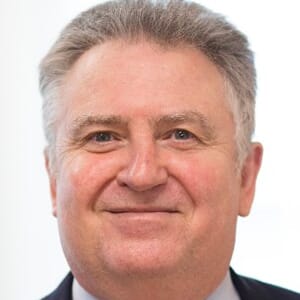 Paul
ChairmanGramercy Property Trust- Europe
United Kingdom
Mr. Graham FRICS has over 30 years' international experience in the real estate logistics sector. Prior to joining Gramercy, Paul headed real estate at DHL, the world's largest logistics provider, for the region Europe, Middle East and Africa. He led a front line team of 80 people with responsibility for around 3,000 facilities in 100-plus countries. Paul brings substantial occupational and business experience to Gramercy.

Paul
MDUrban Real Estate Partners
United Kingdom
Paul established Urban Real Estate Partners (UREP) in late 2017 as a specialist Asset Manager focusing on the logistics, light industrial and last mile delivery sectors. At present, UREP provides investment, management and operational services across two strategies (Logistics & Light Industrial) on behalf of its joint venture partner, Ares Management. The business is currently operational with investments in six European countries, servicing over 1.2 million sq m of space, €50 million of rental income and 190 tenants spread across 52 locations. Prior to setting up UREP, Paul was the European Property Director for Hansteen Holdings Plc, which had a platform servicing over 2,500 tenants in four countries.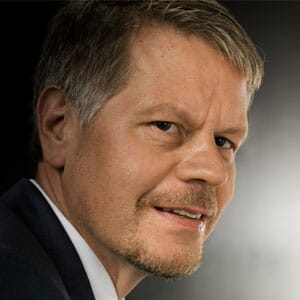 Raimund
VP Corporate Real EstateZalando SE
Germany
Raimund is a Corporate Real Estate professional with 25 years experience in all sectors of Real Estate. Starting his career 1991 he has worked for a "medium sized enterprise" with a portfolio across all asset classes, he has worked 3 years for Union Investment and continued with 14 years' tenure at Amazon Europe. Here he has been part of an amazing success story witnessing a growth from 600 million USD net sales to around 130 billion USD in 2016, building the most advances ecommerce logistic network for Europe. In September 2017, he has started as Vice President Corporate Real Estate for the number one European ecommerce Fashion platform Zalando SE in Berlin. Since June 2018 he is also Vice Chairman of the Committee on Logistics Properties

Richard
Group CFOCTP Invest
Czech Republic
Richard Wilkinson joined CTP Invest in 2018 as Group CFO and brings over 30 years of experience in real estate finance, asset management and executive oversight from his previous posts at Erste Bank. Richard's unique central European experience guides his vision for CTP's stable growth plan to reach a portfolio size of 10 million m2 across the 7 CEE countries where CTP is active. Since joining CTP, Richard oversaw the first sale of a portion of CTP's portfolio of the portfolio to a 3rd party, and organized the largest industrial real estate refinancing in CEE history.

Rob
Head of Alternative InvestmentsPatrizia
United Kingdom
Rob Brook is currently Head of Alternative Investments at PATRIZIA Immobilien AG and a member of the European management team. Rob has over 20 years real estate experience, previously holding positions with Tamar Capital Partners, Kenmore Property Group and Colliers International UK.

Robert
Chief Executive Officer EuropePanattoni Europe
Poland
Robert Dobrzycki oversees the operations in the United Kingdom, Germany, Poland, Czech Republic and Slovakia. He set up Panattoni Europe's headquarters for the CEE region in Poland in 2005 and in 2014 was appointed CEO for Europe. In 14 years under Robert's management the company has developed over 6.5 million sqm of warehouse space out of existing stock of 16 million sqm in Poland. Panattoni was recently named largest developer in Europe by PropertyEU for the third year in a row. Robert began his career with Menard Doswell & Co., an industrial real estate development company, has over 17 years of experience in the real estate business. He is a Warsaw University graduate and has a Masters in Business Management degree.

Roger
Managing PartnerWallstone Capital
Netherlands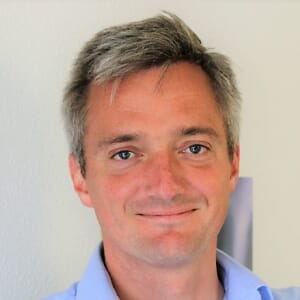 Rolf
CEODeutsche Industrie REIT
Germany
Rolf is the founder of Deutsche Industrie REIT-AG, which is a spin-off of his investment company Obotritia Capital. Before he was the CEO of TAG Immobilien AG, Hamburg, which experienced an enormous growth under his leadership and was included into German Mid-Cap Index (MDAX). Rolf worked many years as an equity strategist at ABN Amro, Commerzbank and UBS in London. He has excellent banking and real estate knowledge. Rolf is personally and financially committed to Deutsche Industrie REIT-AG.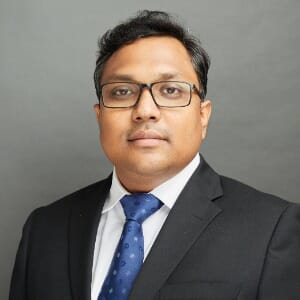 Sandeep
Head Strategy & AcquisitionsEmbassy Group
India
Sandeep Chanda is Heads– Strategy & Acquisition at Embassy Industrial Parks. He has over 15 years of work experience in Real Estate investment, asset management, land acquisitions, fund management and investors relations in India. He has concluded private equity, land and joint venture deals across product lines including Residential, Office, IT Parks and SEZs, Industrial & Warehousing in tier I cities in India. Sandeep over the years has been part of transactions that translates to an equity deployment of over USD 700 million. Sandeep has been one of the founding team member of Embassy Industrial Parks and he has been instrumental in setting up a Warehouse and Industrial development JV platform (USD 250 mil) between Warburg Pincus&Embassy