This is a get-together event of senior international and European real estate investors
A NETWORKING ENVIRONMENT

The event will bring together the main decision-makers in the light industrial and logistics sector in a networking environment.
PROVIDING HIGH QUALITY NETWORKING FOR YOU

A unique opportunity and a private gathering on a senior, pan-European level. Join private equity, opportunistic and institutional investors together with pure play logistics operators, big box developers, asset owners as well as build-to-suit light industrial visionaries.
EUROPEAN'S REAL ESTATE SHARING KNOWLEDGE

Meet leaders to prepare and invest for the fourth (light) industrial revolution.
Finance & Investment
Pan-Euro Acquisition Strategies

Country Specific Entry Strategies

Debt & Equity

Logistics vs Light Industrial Yields - Competing or complementary?

Rent & Price Growth - Sustainable demand or forcing the cycle?
Logistics
Investor's - Do they understand the opportunities for Last Mile?

Core Logistics Yields - Cash on cash, tighter and tighter?

Developing Last Mile Core Assets - Location vs customer expectations

Operator - Investor Partnerships to Capitalise on Urban Logistics
Trends & Disruption
Urban Land Demand & Pricing

Sector Drivers - E-commerce, AI & on demand

'Amazon Effect' - What's the rental reality behind the hype?

Next Gen Issues - On demand millennials vs gen z greens?
Light Industrial
Build to Suit

Repurposing Warehousing For Retail & Last Mile Logistics

Funding Fulfillment Centres

Land-Banking For Spec -Is institutional backing creating mega growth opportunities?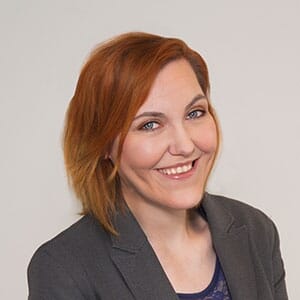 Kirsty
Head Conference Production - EuropeGRI Club
I have over 10 year's experience in conference production; 7 of which have been in the real estate, venture capital and private equity sectors. I am particularly passionate about BTR, light industrial, global geopolitical and social disruption. At GRI Club, I lead our production team across Europe to develop meaningful events and club meetings for our members.
Paul
Non Executive ChairmanClarion Gramercy - London
Ben
PresidentPrologis Europe
Ben Bannatyne is president of Prologis Europe and chairman of the company's European Management Executive Committee. He is responsible for Europe's leading logistics real estate platform, which comprises 17 million square meters across 12 countries, as of 30 June 2019. Previously, Ben served as the company's managing director and regional head for Central & Eastern Europe – a role which he held for more than seven years - with overall responsibility for the Czech Republic, Hungary, Poland, Romania and Slovakia. Ben joined Prologis in 2008 from JLL where he was managing director for Central Europe. An accomplished leader, Ben brings significant real estate knowledge and expertise with more than 25 years' experience.
Emmanuel
Emmanuel
van der Stichele
CEOMileway
Mr Van der Stichele has more than two decades of experience in real estate and finance. Prior to Mileway, he headed the Goodman European Logistics Fund, was a member of Credit Suisse's real estate private equity group and worked with JP Morgan in Brussels, New York and London.