GRI Light Industrial & Logistics 2019
6 - 7 November
Amsterdam
EVENT UPDATES

Subscribe to receive all updates from this event and stay informed

We will not send spams, never!
Overview
Overview
GRI Light Industrial & Logistics 2019 is a get-together of senior international and European real estate investors, lenders and developers actively buying, selling and developing these asset classes across all European regions.


Logistics has long been a 'Tier 1' Core money maker for most of Europe's capital markets. Yet, with continued urbanisation, changing global trade demographics and ever growing demand from e-commerce, real estate leaders must prepare and invest for the fourth (light) industrial revolution. GRI Light industrial and Logistics is a unique opportunity and a private gathering on a senior, pan-European level. Join private equity, opportunistic and institutional investors together with pure play logistics operators, big box developers, asset owners as well as build-to-suit light industrial visionaries. Understand the changing nature of the sector to forge new partnerships in order to find value in the presently hyped up but under-supplied asset class.
Close
See complete schedule
01:00pm - 06:30pm
13:00 - 14:00 | Registration & Networking
14:00 - 15:15 | Plenary Session
15:15 - 16:00 | Networking Break
16:00 - 17:15 | Plenary Session
17:15 - 18:30 | Networking Drinks & Canapes
7th November
Close
See complete schedule
08:30am - 05:00pm
08:30 - 09:00 | Registration
09:00 - 10:15 | Plenary Session
10:15 - 11:00 | Networking Break
11:00 - 12:15 | GRI Discussions
12:15 - 13:30 | Networking Lunch
13:30 - 14:30 | GRI Discussions
14:30 - 15:00 | Networking Break
15:00 - 16:00 | GRI Discussions
16:00 - 17:00 | Leaving Drinks
Meet our exclusive format.
GRI has no speakers, no presentations. Instead, you have a selection of closed-door discussions where everyone can participate.
Much like a conversation in your own living room, the dynamic environment allows you to engage with your peers in an informal and collegial setting.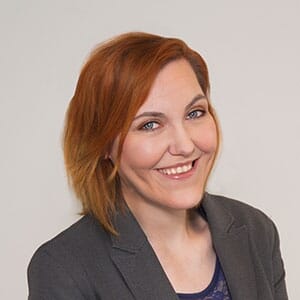 Kirsty
Head of Research - EuropeGRI Club
Kirsty has seven year's experience in conference production globally. Her previous role included Conference Producer for RICS, fostering events in Corporate Real Estate, Residential, Industrial and Regional Investments across UK, Middle East and Europe. Kirsty is passionate about industrial and logistics, residential alternatives, distressed Investing, as well as connecting investors and developers with focused discussions in her core markets of the UK and Europe.
Related events

Related events