Anubha
Director, IndiaGRI Club
With 13 years of experience, Anubha currently leads the Business Development strategy, New Members & Sponsors Acquisition, Content curation, Event production for the GRI India Real Estate Club. She also has experience in Sales Consulting for start-ups. She has sold high-value solutions across diverse Industries: Food & Facilities Management, Marketing & Advertising (Branded Alliances, Event Sponsorships, ATL & BTL activities), Database Services etc.
 A computer engineer to a strong sales professional - key traits leading this career journey have been a keen client need assessment aptitude, analytical approach, business & financial acumen, data-driven decision making, ability to learn fast and a persistent determination to help clients.
What will you find at GRI India Reset Day 2022?
High-level networking
with C-level executives
Investors • Banks • Funds • Developers • Asset Managers • Operators • Market Specialists • REITs
Business
opportunities
In an informal and intimate environment, the GRI format is designed specifically to find synergic opportunities and foster deep, productive and lasting business relationships.
Some
discussion rooms
Investment • Housing • Foreign Capital • Domestic Capital • ESG • Residential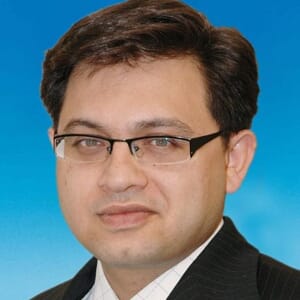 CEOIndiabulls AMC
India
Ambar looks after the Asset Management business At Indiabulls. A Chartered Accountant, Ambar brings with him substantial deal-making and structuring experience in the Real Estate sector. Prior to joining Indiabulls AMC, Ambar was associated with JLL as Managing Director, where he successfully ran five businesses including Corporate Finance, Education, Healthcare and Social Housing, Special Development Initiatives and Infrastructure. He had worked with DTZ for over five years profitably leading the Investment Advisory business for India and set up the firm's presence in West India for other service lines. His non real estate stints as an investment banker included IL&FS, Ambit Corporate Finance and KPMG".


Founder & Managing DirectorCR Realty
India
Cherag has been instrumental in building Equinox Realty (formerly known as Essar Realty) from scratch before starting CR. Under his energetic leadership Equinox Realty had created a portfolio of nearly 16 million sq. ft. of projects across India which are under different stages of development. Cherag was when he set up and successfully ran his business ‐ 'Ramon Property Services'. Ramon has been a pioneer in luxury home sales / commercial office search / investment sales & design & development consultancy. Cherag is a Post Graduate in Business Management from the University of Mumbai and also has a certificate for the Global Advance Management Course from ISB Hyderabad & KELLOGG University Chicago. He is an eminent member of RICS Vice President – Sales & MarketingJoyville Shapoorji Housing
India

Co-FounderThe Covie
India

Managing DirectorPrimus Lifespaces
India
Mr. Adarsh Narahari is the Managing Director of Primus Lifespaces and the pioneer in conceptualizing and creating luxury communities for seniors in India.  A brainchild of Adarsh, Primus represents his entrepreneurial spirit and passion. His projects, Primus Eden & Primus Reflection is a unique combination of global best practices, offering an enriching living experience for seniors, focussing on operation, service, and care and not just on real estate.  Adarsh received the "Young Entrepreneur of the Year 2017 and 2018" Award at BAM Awards. He was also a pioneer in introducing the 'leasing model' as well as developing India's first "age in place" retirement community, an internationally accepted norm in the senior living sector.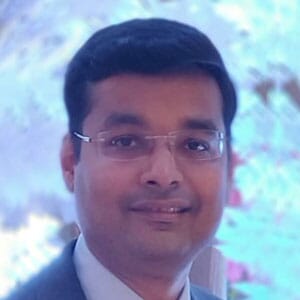 PromoterChandak Group
India
Aditya is the Promoter of Chandak Group. He graduated in IT from Mumbai University in 2006. Before joining Chandak Group in 2010, he gained experience in the domains of finance & real estate with prominent industry names such as JP Morgan Chase and Mr. Ramesh Damani. Aditya is proud to build on the good work that the Group started in 1986. In the last 2 years alone, the firm has added over 4.2 lakh sft of residential space with OCs; a rate of growth symptomatic of a reliable foundation powering an engine of value creation. The firm has recently opened a kitchen with Akshay Patra to serve food daily to 20,000 kids in Bikaner. Also contributed in opening Maheshwari Bhawan in Mumbai and took over responsibility of 100 girl child education

Managing DirectorGowra Ventures
India
An Engineering Graduate from Osmania University, he Hails from the illustrious business family of GOWRA, a five decade old conglomerate having presence in diversified business verticals like "Real Estate", Pharma, Petrochemicals, Software Development, Engineers & Aerospace, Food additives & Preservatives, Financial Services etc. completed more than 2 Mn sft and 2 Mn sft under construction. Aditya is a founding member of "CREDAI "Hyderabad and has been the Treasurer since inception till last year, he was elected as Vice-President. Aditya is in the forefront in dialogues / discussions with Govt. authorities / other players of building industry, and his insightful and pragmatic contribution have influenced decision / policy making.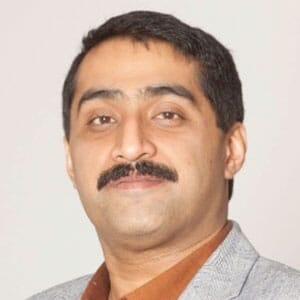 Country Managing Director - IndiaTaurus Investment
USA
As Country Managing Director, Ajay is responsible for end-to-end management of all investments in India and leads Taurus India' team of highly experienced real estate professionals. He builds and manages relationships with global investors as well as development partners to deliver world-class projects across the country. Ajay has more than fifteen years of professional and academic experience in a variety of markets in India and in the United States. Among the projects that he is currently leading is the development of a 2.4 million square foot, retail-centric, mixed use development.

Head-Real Estate FundAditya Birla RE
India
Over 17 years of real estate private equity, investment banking and construction finance experience in India. Prior to joining Aditya Birla Sun Life AMC Limited in July 2013, Akshat was Vice President real estate investment banking at ENAM / AXIS Capital (Sep 2009 – Jun 2013) where he was part of a ~USD 1 billion fund raise via initial public offerings. Before ENAM, Mr. Akshat Pandya worked with the Real Estate Prop Investments book at Lehman Brothers/ Nomura (July 2007 – July 2009) and prior to that with HDFC Limited in their developer finance team (May 2004 – Jun 2007). He received a Master's degree in Management Studies (specializing in Finance) and a Bachelor's degree in Commerce from the University of Mumbai.

PrincipalBlackstone
India
Alok Jain is a Principal in the Real Estate Group. Since joining Blackstone, Alok has been involved in evaluating real estate investments in several property types. Before joining Blackstone in 2011, Alok worked as a Hardware Engineer with Nvidia Graphics and was involved in designing and verifying complex computer chips. Alok received Bachelors of Engineering (Hons.) from BITS-Pilani where he was awarded the BITS-Merit and BITS-Alumni scholarships. He completed his MBA in Finance from the Indian Institute of Management (IIM) Bangalore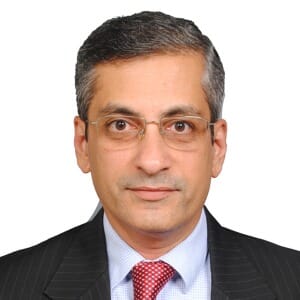 Head of Real Estate Strategy and Chief Investment OfficerIIFL AMC
India
Since mid-2012, Amar has led Xander's credit platform to a position where it has emerged as one of the few survivors in the high yield secured credit space in India. He brings with him over 25 years of investment banking, credit and consulting experience and has led several marquee M&A/PE transactions, IPOs and follow on equity offerings, as well as Project & Structured Finance transactions. From 2007 to early 2012, Amar headed the RE vertical of Kotak Investment Banking which raised over US$1.5 BB of equity for leading RE developers. He also led corporate restructuring and advisory assignments for leading RE and infrastructure groups. Earlier, Amar had worked for Lazard (Investment Banking), IL&FS (Project Finance) and PwC (Consulting).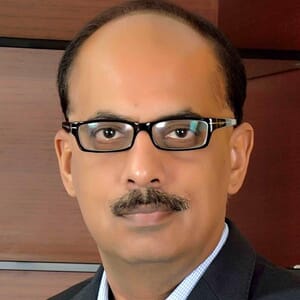 CEO & Managing DirectorASK
India
Mr. Bhagat Co-founded the Real Estate Private Equity business of ASK Group in 2008. He has experience of more than a decade in the mortgage finance including as National Credit Head for the mortgage division of ICICI Bank. He was also the head of ICICI Property Services and has advised/syndicated over US $ 500 Mn of private equity investments. At ASK, he has raised and manages/advises an offshore and three domestic funds amounting to US $ 500 mn. He has invested in 25 projects in five cities and demonstrated complete exits from 11 projects. Mr. Bhagat is a Chartered accountant.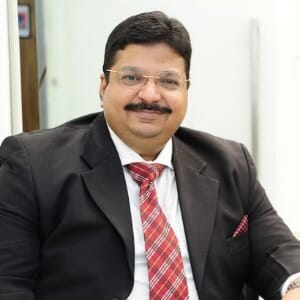 Managing Director and CEONisus Finance
India
Amit Goenka is CEO of Nisus Finance (NiFCO), which manages a USD 30 mn RE debt fund portfolio. He is one of India's leading experts on RE and Infrastructure, appearing in media, industry and focus events. He was the Founder MD & CEO of Essel Finance (ZEE Group) managing AIF RE debt funds, PMS and offshore fund. As National Director- Investments for Knight Frank he transacted over USD 250 mn of real estate in 3 years covering land, residential, office and hotels. He structured NCDs, private equity and debt deals of ~USD 200 mn. He set up and led India's first USD 50 mil. Office yield fund (REIT). Amit has also worked with Ernst & Young, Aditya Birla Group and Investment Dar (Kuwait/Dubai). Amit holds a BE, MBA, MFM & MRICS.

CEO91 Springboard
India
Anand Vemuri is the CEO of 91springboard, one of the biggest co working communities in India. Under Anand's leadership, 91springboard transformed from a startup offering space to freelancers, SMEs, and other startups into one of India's largest and most recognised co-working communities.Anand had worked with a startup in the US for six years and understood the challenges and risks involved in running startups. Today, Anand oversees 27 coworking hubs across India that serve over 3000 brands. Anand is a Stanford University graduate with an MS degree in Mechanical Engineer

Chief Customer OfficerWelspun One
India
This eMeeting is exclusive
for Premium members
This event is exclusive for GRI members.