Wednesday, 11th May
11:30 - 18:00 | Indian Standard Time (GMT+5:30)
Credit: Bhatakta Manav / Shutterstock
EVENT MANAGER

Anubha
Senior Commercial Director, IndiaGRI Club
With 14+ years of experience, Anubha currently leads the Business Development strategy, New Members & Sponsors Acquisition, Content curation, Event production for the GRI India Real Estate Club. She also has experience in Sales Consulting for start-ups. She has sold high-value solutions across diverse Industries: Food & Facilities Management, Marketing & Advertising (Branded Alliances, Event Sponsorships, ATL & BTL activities), Database Services etc. A computer engineer to a strong sales professional - key traits leading this career journey have been a keen client need assessment aptitude, analytical approach, business & financial acumen, data-driven decision making, ability to learn fast and a persistent determination to help clients.
How can the Indian Real Estate market reset, rethink, recover and stabilise in the long term?

Through the special request of GRI Club India Members, this in-person event aims to aid the discovery process for sourcing deal flow and get back on track post COVID through informal and closed-door roundtables. Indian Private Equity Investors, Fund Managers, LP's Developers, Asset Owners, Operators and Lenders will gather for a half-day to discuss capital flow, demand and risk/reward.
What will you find at GRI India Reset Day 2022?
High-level networking
with C-level executives
Investors • Banks • Funds • Developers • Asset Managers • Operators • Market Specialists • REITs
Business
opportunities
In an informal and intimate environment, the GRI format is designed specifically to find synergic opportunities and foster deep, productive and lasting business relationships.
Some
discussion rooms
Investment • Housing • Foreign Capital • Domestic Capital • ESG • Residential
Agenda
Discussion | Finance & Investment Strategies | 12:00 - 13:00
Foreign capital vs domestic capital
Is there room for everyone, or first come, first served?
Inbound investors: what are the best practices to succeed in the Indian real estate market?
How can India remain competitive in attracting and retaining international capital?
View of investors on expected return on capital, perceived risks, market cycles, exit plan.
No shortage of capital but where should you invest?
ESG's impact on cheaper financing or its a myth
Discussion | Commercial Assets | 14:30 - 15:30
Owner-Operator Market Dynamics 
What is the win-win situation?
Lease Negotiations, Renewals, Rent Reviews and Restructuring - strategies for win-win relationships.
Are Flex Contracts the way forward
Short Term vs Long Term contracts
Demographics, emergence of e-commerce
Leasing Going Down or Up- How to deal with negative pressure on rent and increase in vacancy and leverage?
Workspace Occupation - How might space reduction impact revenue costs, rent payments and portfolio size?
Discussion | Housing Opportunities | 14:30 - 15:30
Classic vs Alternative Residential
Who's got the scale factor?
Senior housing, student housing, co-living, co-housing, etc - Market transformation and demand insights. Emerging hostpots.
Land Scarcity, Urban Positioning & Development Challenges - What challenges to overcome?
Serviced Residential - Too much operational risk or essential to achieve sustainable rent returns?
Development paths - Are there more institutional and long-term funds willing to invest in this type of product? Who is the ideal partner? What peculiarities drives the investment decision?
Discussion | Finance & Investment Strategies | 16:00 - 17:00
Primary vs. Secondary Financing
Is primary lending making a come back?
Secondary debt opportunities now are primary debt options
Dislocated sectors and distressed opportunities - What commands the lion's share of attention? 
Banks' Risk Aversion - Early stage funding is the need of the hour
Project structures - How to cope with rising costs and interest rates?
Discussion | Future Trends | 16:00 - 17:00
Are more developers going national?
New trends across portfolio expansion
Expansion seen in regions as developers cross cities and states
Consolidation and distress creates opportunities 
Tier 2 and 3 cities expected to benefit
New options for residential and warehousing
Alternate asset classes giving for options for diversification and expansion
Discussion | 18:00 - 19:00
GRI Match-making for Members
For the first time ever in our program, in addition to the coffee breaks, we will test a 1-hour dedicated slot for you to connect with other players with synergistic interests for an informal conversation in a reserved environment and, with that, optimise your time so you can connect with as many players as possible. 
Don't miss out on this opportunity and start requesting introductions to them soon! 
"I have been associated with GRI for the ten, twelve years now, and it's a pretty unique platform, one of the best things about this is that it's attracts the kind of participants that you typically don't get to meet at other conferences, or other foruns, it's a really great colletive attendance. This year GRI was fantastic as well, quite a lot people that I reconnected with, all are very good networking, conference, and of course, you get to hear the latest happenings and whatever the views that people are talking about, the trends that the industry is witnessing at any giving point of time."
Ambar

Maheshwari
CEO
Indiabulls AMC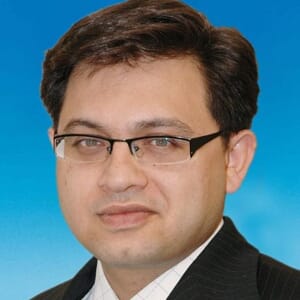 CEOIndiabulls AMC
India
Ambar looks after the Asset Management business At Indiabulls. A Chartered Accountant, Ambar brings with him substantial deal-making and structuring experience in the Real Estate sector. Prior to joining Indiabulls AMC, Ambar was associated with JLL as Managing Director, where he successfully ran five businesses including Corporate Finance, Education, Healthcare and Social Housing, Special Development Initiatives and Infrastructure. He had worked with DTZ for over five years profitably leading the Investment Advisory business for India and set up the firm's presence in West India for other service lines. His non real estate stints as an investment banker included IL&FS, Ambit Corporate Finance and KPMG".
"I have been attending India GRI as a platform for the last ten years and what I like about GRI is that it's a very good format for discussion, there are no mics, stages, and you know, big speeches to listen to. It's a very candid informal discussion about real issues that the industry faces from pain points to challenges, futuristic views, it covers all topics from debt to land issues, to new structures consolidation."
Anshul

Singhal
CEO
Welspun One Logistics Parks

CEOWelspun One Logistics Parks
India
"Why GRI? The way I see GRI having evolved over the last ten years and we've been seeing a lot of conferences coming along and GRI has become more than just a conference, it's a platform, it's a relationship, it's kind of a family coming together. So not only the annual event, but the quarterly interactions that we have allows the larger real estate family to engage in bond at a different level."
Cherag

Ramakrishnan
Founder & Managing Director
CR Realty

Founder & Managing DirectorCR Realty
India
Cherag has been instrumental in building Equinox Realty (formerly known as Essar Realty) from scratch before starting CR. Under his energetic leadership Equinox Realty had created a portfolio of nearly 16 million sq. ft. of projects across India which are under different stages of development. Cherag was when he set up and successfully ran his business ‐ 'Ramon Property Services'. Ramon has been a pioneer in luxury home sales / commercial office search / investment sales & design & development consultancy. Cherag is a Post Graduate in Business Management from the University of Mumbai and also has a certificate for the Global Advance Management Course from ISB Hyderabad & KELLOGG University Chicago. He is an eminent member of RICS
Become a Sponsor
Contact our team and check the sponsorship and exposure opportunities according to the strategy of your company.
Sponsorship Opportunities
Preencha os dados abaixo para se candidatar a uma oportunidade de patrocínio
Successful registration

New Delhi | India
JLL is India's premier and largest professional services firm specialising in real estate. With an estimated revenue for FY 2018-19 expected to be approx. INR 4,000 crore, the Firm is growing from strength to strength in India for the past two decades. JLL India has an extensive presence across 10 major cities (Mumbai, Delhi NCR, Bengaluru, Pune, Chennai, Hyderabad, Kolkata, Ahmedabad, Kochi and Coimbatore) and over 130 tier II & III markets with a cumulative strength of close to 11,000 professionals. The Firm provides investors, developers, local corporates and multinational companies with a comprehensive range of services. This includes leasing, capital markets, research & advisory, transaction management, project development, facility management and property & asset management. These services cover various asset classes such as commercial, residential, industrial, retail, warehouse and logistics, hospitality, healthcare, senior living and education.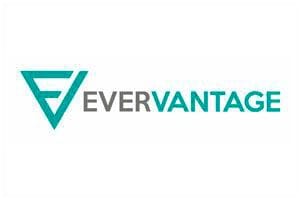 Mumbai | Maharashtra | India
With a legacy of 15+ years of experience, passionate team with specialized market knowledge, EverVantage is present across major cities of India, serving 200+ clients. Our services include Capital Markets, Hospitality Advisory, Leasing Land transactions. We have raised over INR 100+Bn for Capital Markets, while closing 50 Mn+ sq. ft of Leasing and Land trades. Our proptech platform propvantage.in enables buyers and lessees to seamlessly and smartly search and transact across asset classes.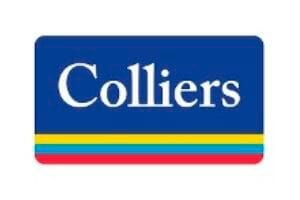 Gurgaon | India
Colliers (NASDAQ, TSX: CIGI) is a leading diversified professional services and investment management company. With operations in 63 countries, our 17,000 enterprising professionals work collaboratively to provide expert real estate and investment advice to clients. For more than 27 years, our experienced leadership with significant inside ownership has delivered compound annual investment returns of 20% for shareholders.

Mumbai | Maharashtra | India
Trilegal is one of the leading law firms in India, providing innovative and quality legal services across the spectrum of corporate law. With over 400 lawyers spread across Bengaluru, Delhi, Gurugram and Mumbai, the Firm consistently advises many of the world's leading corporations, financial institutions, and fund houses on their complex and first-to-market transactions. Trilegal has been recognised as the 'Law Firm of the Decade' at the RSG Grow India Awards.

Mumbai | India
EY is a global leader in assurance, tax, transaction and advisory services. The insights and quality services we deliver help build trust and confidence in the capital markets and in economies the world over. We develop outstanding leaders who team to deliver on our promises to all of our stakeholders. In so doing, we play a critical role in building a better working world for our people, for our clients and for our communities.

Mumbai | India
An innovation of IFC, a member of the World Bank Group, EDGE ("Excellence in Design for Greater Efficiencies") brings speed, market intelligence, and an investment focus to the next generation of green building certification in more than 170 countries. IFC created EDGE to respond to the need for a measurable and credible solution to prove the business case for building green and unlocking financial investment.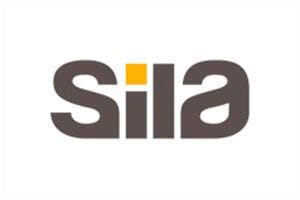 Mumbai | Maharashtra | India
SILA is a Real Estate Platform. Over the last decade, SILA has scaled efficiently, managing over 65 million sqft. of assets with over 6000 employees, pan India. SILA provides Facility Management, Project Management/Advisory and General Contracting services to various sectors. In 2019, SILA ventured into Real Estate development, with a Mumbai Metropolitan Region (MMR) focus., currently constructing over 500,000 sqft. SILA is backed by Samara Capital Group and Norwest Venture Partners.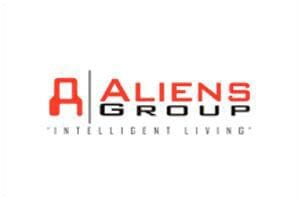 Hyderabad | India
Aliens Group is an ever-growing organisation and pioneers of Intelligent living by creating sustainable communities with innovative designs.We have designed and developed multiple projects to world-class standards in South India.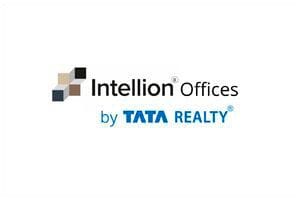 Mumbai | India
Tata Group forayed into the real estate business over 35 years ago. Tata Housing was formed in 1984 and Tata Realty and Infrastructure Limited in 2007. The two companies were consolidated in 2018. TRIL has a strong presence across segments in 15 cities. Cumulatively, the company has a total of 53 projects (delivered & under construction), residential spaces of over 20 million sq ft, Commercial spaces of around 12 million square feet, Retail spaces of about 1.3 million square feet.
Participants include This event is exclusive for GRI members.