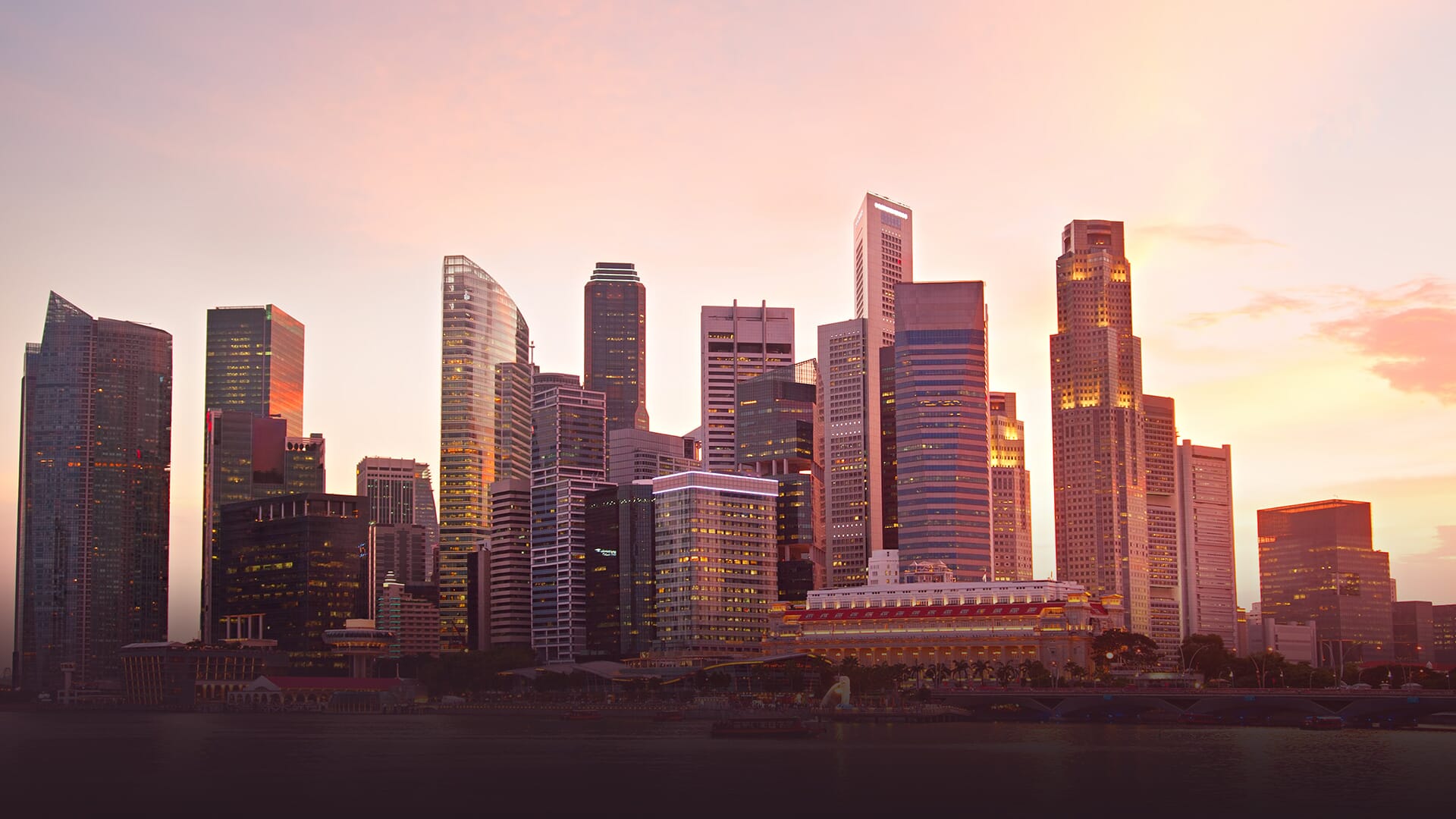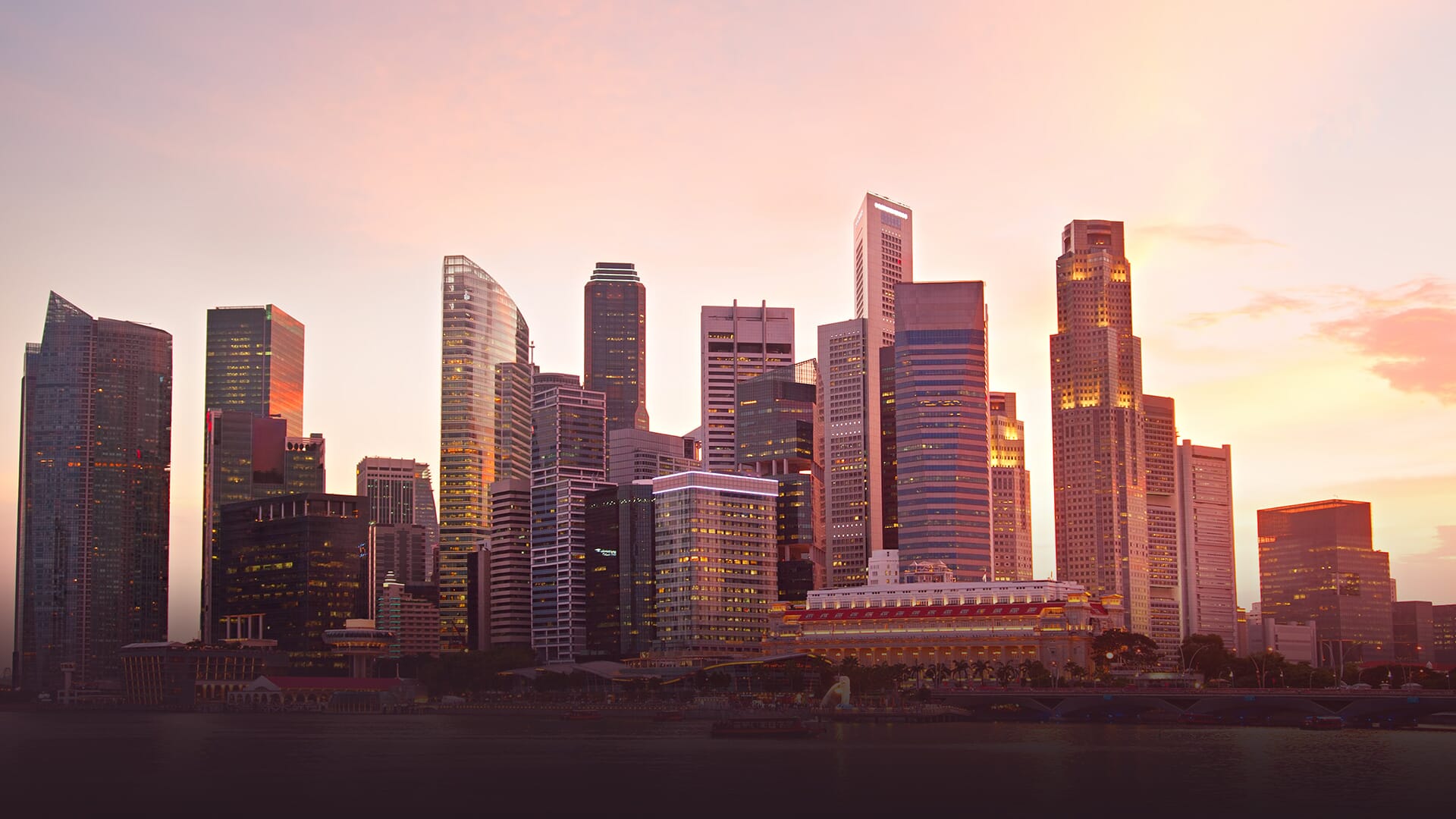 Guarantee your participation by registering now!
And take advantage of our reduced co-chair rate.
Subscribe to receive all updates from this event and stay informed
You are free to adjust your preferences or unsubscribe at anytime
GRI India RE Leaders Forum 2020
03 - 04 December
Singapore
Global cross border real estate investment appetite

has never been more lucrative
HIGH-QUALITY NETWORKING DRIVEN MEETINGS

In December, the GRI Club India will gather a senior delegation of India's global and local investors, lenders and developers in Singapore, aiming to identify like-minded peers, build relationships, and forge new JV's. This will be the second edition of the renowned GRI Real Estate Leaders Forum.
GLOBALLY CONNECTING THE REAL ESTATE INDUSTRY

The delegation of India leaders will connect with the main European and Global investors, discuss and present opportunities in the Indian real estate sector, government policies, emerging trends, investor mindsets, sharing of new ideas/concepts and exploring business partnerships.
IMMERSIVE EXPERIENCE AT THE MAIN ASIAN HUB

Besides 2 days of enrichful discussions, the meeting is a global gathering for those wishing to accelerate own-operate strategies in flexible and service assets, who could also take advantage of an immersive experience in one of the main world technological hubs.
Highlights of the 2019 edition
100+
senior players from the Indian real estate and European and Global Investors
150+
senior players attending GRI Offices, which you will have access through networking area
Strategic
topics & challenges discussed among industry colleagues
Informal discussion
format where everybody can participate
"The way I see GRI having evolved over the last ten years and we've been seeing a lot of conferences coming along and GRI has become more than just a conference, it's a platform, it's a relationship, it's kind of a family coming together."
Cherag

Ramakrishnan
Founder & MD
Ceear Realty
"Having been a regular delegate at GRI, I find this a unique platform to strengthen and renew relationships with my peers in the industry."
Anshul

Singhal
Managing Director
Welspun One
Cherag
Founder & MDCeear Realty
Cherag has been instrumental in building Equinox Realty (formerly known as Essar Realty) from scratch before starting CEEAR. Under his energetic leadership Equinox Realty had created a portfolio of nearly 16 million sq. ft. of projects across India which are under different stages of development. Cherag was when he set up and successfully ran his business ‐ 'Ramon Property Services'. Ramon has been a pioneer in luxury home sales / commercial office search / investment sales & design & development consultancy. Cherag is a Post Graduate in Business Management from the University of Mumbai and also has a certificate for the Global Advance Management Course from ISB Hyderabad & KELLOGG University Chicago. He is an eminent member of RICS
Anshul
Managing DirectorWelspun One
Anshul is currently building One Industrial Spaces as an integrated fund/asset management, development management and property management platform for delivering large format, institutional grade warehousing and industrial parks in select Tier 1 & 2 micro markets across India. One Industrial Spaces is focused on investing in, building and empowering a best-in-class class team that can grow into future leaders of the Industrial Real estate Sector in India while delivering value to all stake holders.
Some discussions of 2019 edition
India's Distressed Assets
Buy-low, sell-high, risk-reward worth it?
Navigating the space as an investor

What are the Risks & Rewards?

What are the Legal challenges?

The benefits of partnering with experts

Promoter bonhomie and why it works in India.

The robust incentive framework
Global Real Estate Investment Fundamentals
Europe slowdown, Pax Americana meltdown... India's glory?
What will make the Indian market attractive to international investment during the next five years and beyond?;

A market analysis on what's in store for the investors;

India's fastest-growing cities and the asset classes;

Global Crisis that happened and each time, how successful businesses averted it/sustained through it plus how some burned.
Vision India
Growth is beyond real estate; future demand, disruption and opportunities
An insight into the Macroeconomic development, technology, innovation and demographic change.

The growth cities of India - cultural infrastructure and place making - Hyderabad /Bangalore / Mumbai.

Finance vehicles, PPP's and JV strategies - Any synergies to be discovered between India and Europe?
HNW, Family & Institutional Appetite
More sophisticated, more risk but where to invest?
Institutional family offices from UK, Europe and India to provide insights into the RE potential and their plans in the Indian markets.

Real estate has become more popular in recent times due to the attraction of higher yields for family offices.Is this love here to stay?

Will commercial real estate continue to remain the most popular property investment option for family offices?

What is the Indian market appetite looking like for global family offices?
Meet our exclusive format
GRI has no speakers, nor presentations.

Instead, you have a selection of closed-door discussions where everyone can participate
.
A FEW SNAPSHOTS FROM 2019 EDITION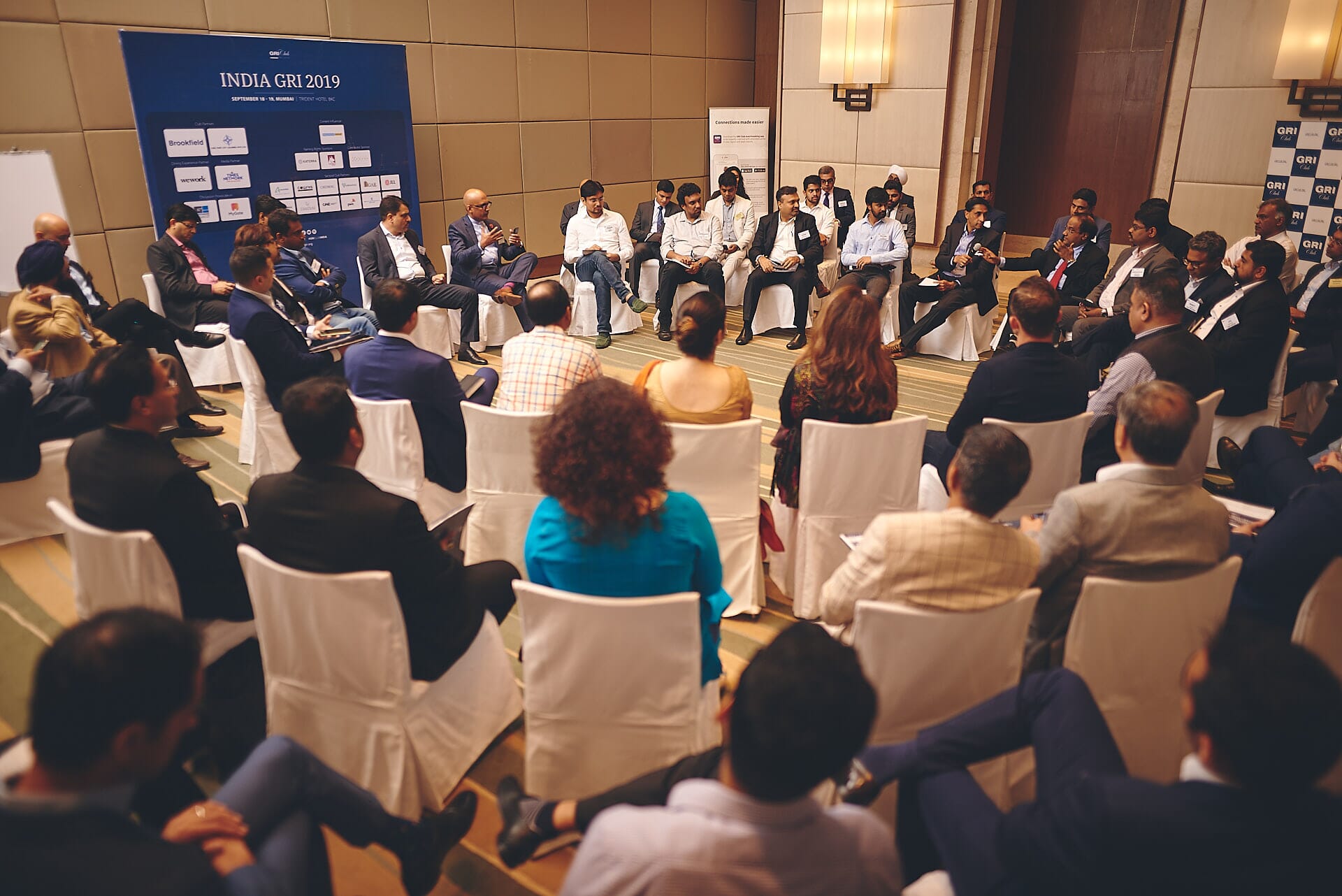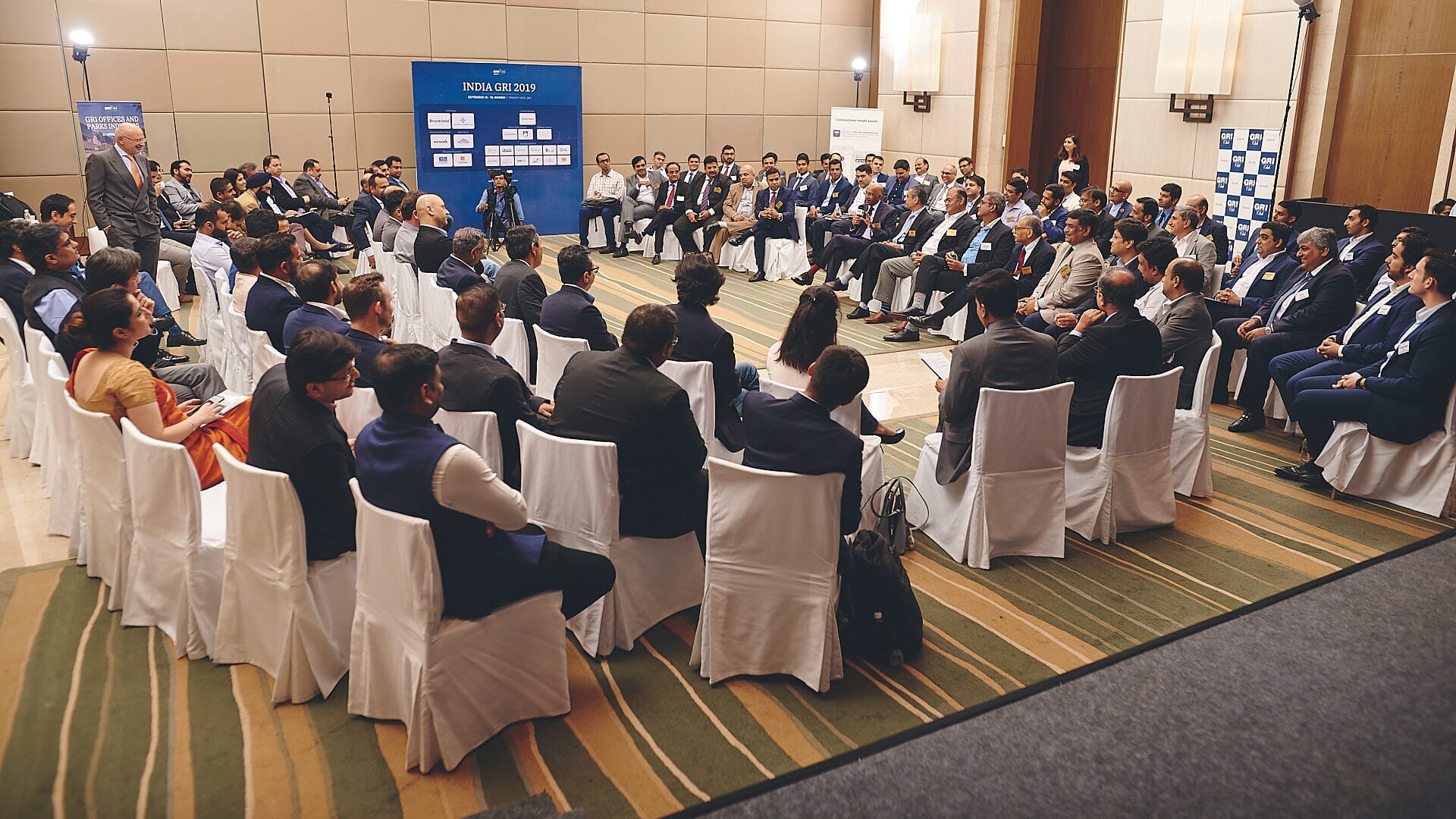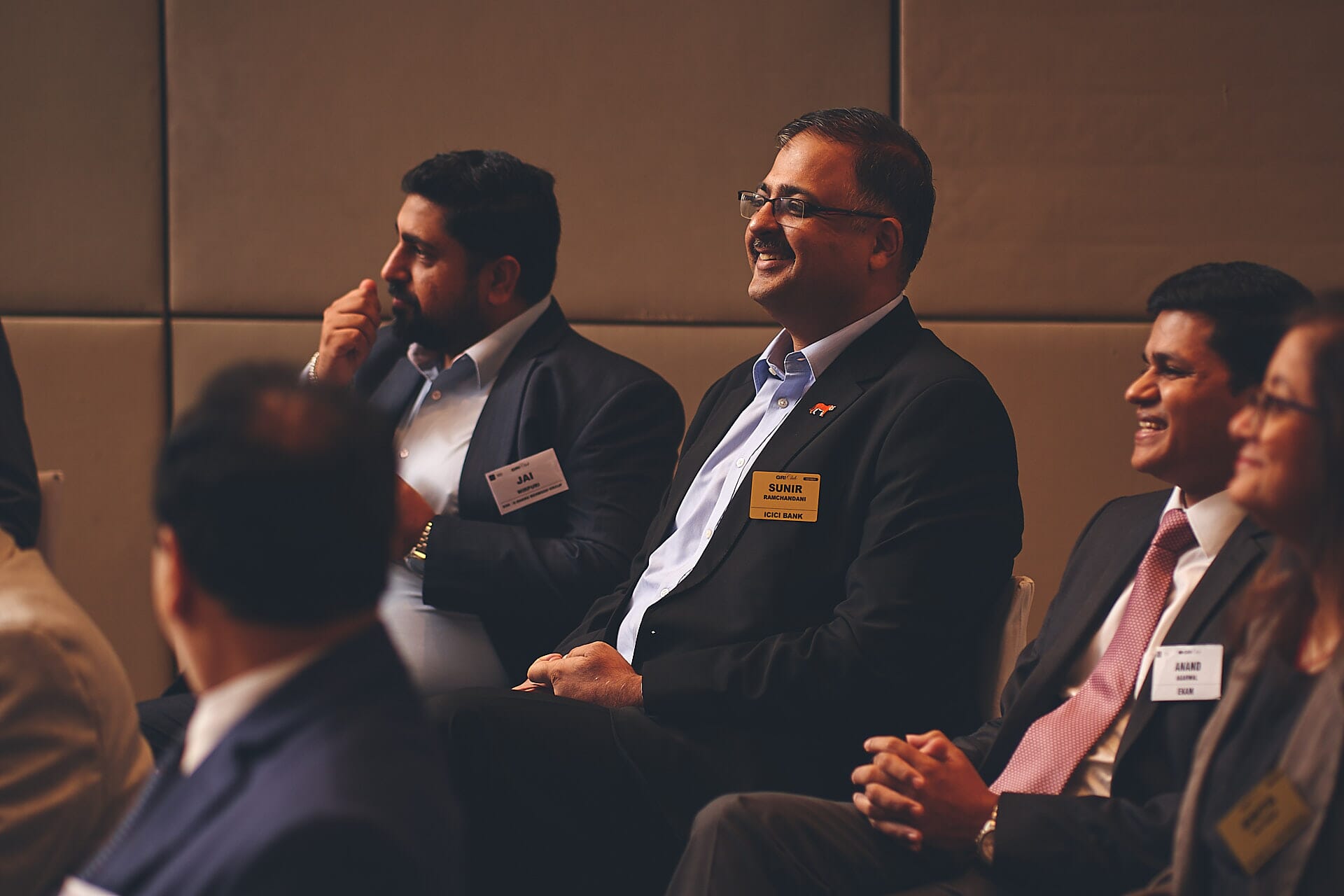 Anubha
Club Director, IndiaGRI Club
Anubha manages a wide portfolio of the GRI India Club and shares responsibility for curating and delivering GRI engagements for the Indian market incl. conferences as well as member-exclusive club meetings.
She has over 10 years of professional experience in hard-core B2B Business Development roles across sundry industries such as: ATL and BTL Marketing solutions, Food and Facilities Management, Events and Sponsorships, and has worked with with large, established brands and start-ups alike.
She holds a Global Dual MBA degree in International Marketing and Strategy and a Bachelors Degree in Computer Engineering.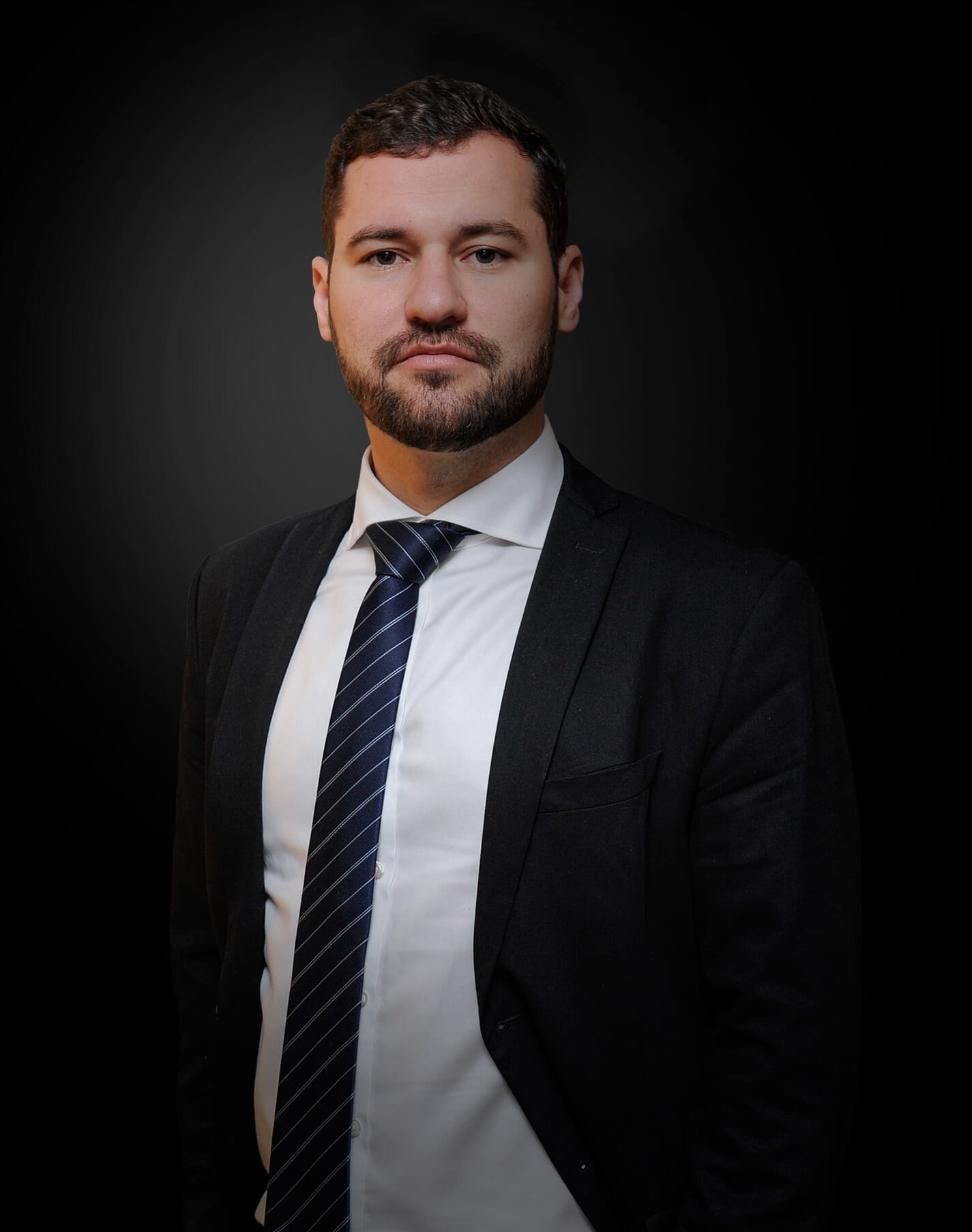 Pedro Nicolau
Pedro Nicolau
Partner | Global Head of Infrastructure & Portfolio Director for India
GRI Club
+55 (11) 2888-2311
Pedro Nicolau is the global head of Infrastructure of the GRI Club, which brings together the core players in both this sector and the real estate industry in more than 20 countries. He manages the entire platform of conferences and member-exclusive activities active in infrastructure sectors worldwide. He is also in charge of the club division focused on real estate in India.

A multicultural professional, Pedro has an extensive network of global relationships and a broad experience in the transportation infrastructure, mobility, sanitation and events industries. He holds a degree in Foreign Affairs from the renowned Brazilian university Unesp.
Priya
Country Head - India, Real EstateGRI Club
Contact our team and check the sponsorship and exposure opportunities according to the strategy of your company.
Aditya
Senior Portfolio ManagerAbu Dhabi Investment Authority
Aditya is a senior portfolio manager in ADIA's Asia-Pacific real estate team, with responsibility for ADIA's investments in Indian, Japanese and Korean real estate. He has been with ADIA since July 2012. His primary responsibilities involve managing the Asia Pacific investment team and portfolio by sourcing and executing new investments and building and maintaining relationships in local markets with partners, financial institutions & service providers. In addition to his duties as a member of the Asia Pacific team, he was chair of ADIA's Real Estate Department's Task Force for ADIA's 2017 Global Investment Forum. Prior to joining ADIA, Aditya was the Managing Director for SITQ India. He is a member of the South Asia advisory board of RICS
Ambar
CEO, Private Equity FundsIndiabulls AMC
Ambar looks after the Private Equity business with a focus on Real estate at Indiabulls AMC. A Chartered Accountant, Ambar brings with him substantial deal-making and structuring experience in the Real Estate sector. Prior to joining Indiabulls AMC, Ambar was associated with JLL as Managing Director, where he successfully ran five businesses including Corporate Finance, Education, Healthcare and Social Housing, Special Development Initiatives and Infrastructure. He had worked with DTZ for over five years profitably leading the Investment Advisory business for India and set up the firm's presence in West India for other service lines. His non real estate stints as an investment banker included IL&FS, Ambit Corporate Finance and KPMG".
Ankur
MD & Head - India Real EstateBrookfield
Ankur Gupta is a Managing Director in Brookfield's Property Group and Head of Real Estate business in India, responsible for all aspects of property business in the country including strategy, investments and asset management.He has held numerous senior roles within the firm. Previously, he was a senior member of Brookfield's property investments team in New York where he was involved in investments and financings totaling more than $25 billion including IDI Logistics, Capital Automotive REIT, Associated Estates, Rouse Properties and Forest City Realty Trust. He has overseen the establishment and growth of Brookfield's real estate business in India through three large portfolio acquisitions more than 25 million SF.
Avinash
DirectorQatar Investment Authority
Avinash has been associated with the Qatar Investment Authority (Advisory Pvt Ltd) for the past 9 years, heading their India Office. He leads the investment efforts in Private Equity and Public Equities across sectors and has been actively involved in Real Estate investment strategies such as residential equity, debt and commercial office.
Avnish
MD & Country Head IndiaTishman Speyer
Mr. Singh has overall responsibility for Tishman Speyer in India and is based in Gurgaon. He joined Tishman Speyer in 2010 as Head of Acquisitions from GE Capital Real Estate where he was responsible for the development and execution of GE Real Estate's India equity and debt investing platform, encompassing equity joint ventures with local partners, construction financing and corporate loans to developers. From 2003 to 2006, he was with Jones Lang LaSalle's Asia Capital Markets team based in Singapore, responsible for cross-border equity investing advisory in India and Southeast Asia.
Irfan
Chairman & Managing DirectorPrestige Group
Irfan Razack, the eldest son of Razack Sattar, is at the helm of the Prestige Group. A born leader, Irfan is blessed with the acumen to see opportunities where none apparently exist, the courage to take the untrodden path and the determination to see his vision through to fruition. His leadership acumen received national recognition, when he was declared Professional of the Year at the Real Estate Excellence Awards 2008. He has been Honorary Secretary of the Al Ameen Educational Society for 22 years, the President of Bangalore Commercial Association (BCA) and served as President of KOAPA (now CREDAI Karnataka) for 4 years and currently is the Vice President CREDAI, India.
Kamal
Chairman and Managing DirectorSunteck Realty
Kamal Khetan, CMD Sunteck Realty Ltd. is a first generation entrepreneur who founded the Group in 2000. His vision is depicted in being the foremost to anticipate an opportunity in the premium residential space of 4 acres in India's most promising commercial hub - Bandra Kurla Complex, Mumbai. These high end properties of BKC today hosts the top business honchos making it one of the most prestigious and Iconic project in the country. Mr.Khetan has also identified places like Goregaon & Airoli and invested to develop spaces to cater the needs of the customers. Under his Leadership, Sunteck Realty today manages a development portfolio catering to the ultra-luxurious and Premium segment of over 23 mn.sq.ft spread across 25 projects.
Karan
Managing Director and CEOGodrej Fund Management
Karan Bolaria is the Head of Godrej Fund Management. He is responsible for the fund management business that includes overseeing all investment, asset management and exit activities. He holds an MBA in Finance and a MSc. from Columbia University.
Kaushik
Executive DirectorWalton Street
Kaushik Desai is currently Executive Director of Walton Street India, handling key relationships with investors, funds, intermediaries and developers. He is responsible for helping evaluate new investment opportunities and instrumental in reviewing and advising on transaction structures. He is a Chartered Accountant and a Company Secretary and has a bachelor's degree in commerce from the Mumbai University.
Manoj
Corporate ChairmanRMZ Corp
Manoj Menda is the firm's Corporate Chairman. He leads the firms Executive Committee and sits on the Investment Committee. Responsible for the strategic client and business relationships globally. He contributes to business development and transaction strategy. He serves on the Investment and Advisory Committees of all RMZ private fund programs. Founder and Trustee of RMZ Foundation whose vision is to actively contribute to the social and economic development of the communities in which we operate.
Mohit
Managing Director & CEOGodrej Properties
Mohit Malhotra is the Managing Director and CEO of Godrej Properties Limited (GPL).He joined Godrej Properties in 2010 and has been instrumental in the company's growth since then. He first headed business development for the company and has taken on larger leadership responsibilities that currently include heading GPL's pan-India operations. Mohit was appointed to GPL's Board of Directors as an Executive Director in 2015. Under his leadership, the company added 41 new projects adding to 61 Mn Sq. ft. As the Head of North Business, GPL became the market leader in Gurgaon and Godrej Properties became the largest listed player by booking value in the country. Mohit is responsible for further strengthening the growth and development portfolio.
Nipun
Partner and Head of Real EstateAPOLLO LP
Nipun joined Apollo in 2015 in AGRE Delhi and is responsible for Real Estate Investments in India. Prior to that time, Nipun was the Founder of Rezone Investment Advisors from March 2011 to April 2015. Prior to that, Nipun was a Managing Director in the Real Estate Investment Group at Merrill Lynch from 2006 to 2010. Prior that Nipun was a Managing Director at GE Capital, India. Nipun currently serves on the advisory boards of Royal Institute of Chartered Surveyors in India. Nipun previously served on the APREA & USIBC Committees. Nipun graduated in Commerce from Delhi University with a B.Com. degree and received his Masters degree in Finance from the MFC Program at University of Delhi.
Niranjan
Co-Founder & MDHiranandani
Niranjan Hiranandani is arguably, India's 'builder extraordinaire', the person credited with changing Mumbai's skyline. Niranjan Hiranandani has virtually revolutionized the real estate industry in the country. Since then, the Hiranandani Group has come a long way and is recognized for their modern state of the art mixed used township projects in Powai & Thane, both of which have become preferred residential and commercial locations in and around Mumbai. Mr. Niranjan Hiranandani is a Business Leader with a combination of qualities like sharp professional business acumen, concerned citizen with social awareness, Industry leader with up to date knowledge, and above all, ensuring that the company gives value to every Customer.
Raj
Corporate ChairmanRMZ Corp
Raj Menda is the Co-Owner & Corporate Chairman of RMZ Corp. RMZ Corp is one of the most successful South Asian real estate development firms, with an unmatched portfolio in India. The organization has developed, acquired or holds an interest in over 24 M sft. of commercial properties. Its prestigious and prolific portfolio includes over $ 3 billion in real estate assets. Headquartered in Bangalore. At RMZ, we are constantly thinking about the Future. This time it's about the Future of Space and we have chartered our course to look at creating communities. In our new manifesto we are using technology coupled with experiences to build connected communities in our spaces.Raj is the first Indian to be on the Jury of the ULI Awards
Ramesh
CEO & Country HeadJLL
Ramesh is the CEO & Country Head of JLL India. He spearheads the overall direction, strategy and growth of the Firm in the country. Having joined JLL in 1999, Ramesh has over 22 years of diversified, hands-on, professional expertise in most facets of the real estate business. He has worked across asset classes such office, retail, land, residential, warehousing and industrial, advising leading domestic and multinational owners, investors and occupiers in India. Throughout his career, Ramesh has helped clients define and deliver successful real estate projects of the highest quality. He recently completed his AMP from Harvard Business School and is a guest lecturer at IIM Ahmedabad and ISB Hyderabad.
Ritesh
Partner & Head - Real EstateInvestcorp
Ritesh has been a financier, advisor and entrepreneur over the course of his real estate career, and has been associated with a number of property developments across India. He moved to Investcorp in early 2019 as a result of its acquisition of IDFC Alternatives' Real Estate platform, and heads the real estate funds management business for India. Prior to Investcorp, Ritesh worked as a Partner with IDFC Alternatives and previously as an MD at real estate fund manager Saffron Advisors. He has been a past member of the CII National Committee on Real Estate. He is also a member of the Royal Institution of Chartered Surveyors, United Kingdom (RICS).
Rohtas
Chairman & MDOmaxe
Rohtas Goel, Chairman and Managing Director-Omaxe Ltd., is a leading name in the real estate industry in India. Rohtas founded Omaxe 25years back and has steered the group to an unprecedented height. In 2007, Omaxe got listed on Indian bourses (BSE and NSE) and within a short span, the company emerged as one of the largest real estate companies marked by some renowned and highly appreciated projects. Omaxe has delivered over 101 million sq. ft. in both real estate and construction contracting and the group is presently executing 39 real estate projects across various verticals. Today, the group has its presence in 27 cities and 8 states like Uttar Pradesh, Haryana, Punjab, Madhya Pradesh, Rajasthan, Himachal Pradesh, Uttarakhand and Delhi.
Sanjay
MD & CEOTRIL
Sanjay has over 24 years of experience in the real estate sector. Sanjay was previously the CEO of Ascendas-Singbridge's India Operations and Private Funds. He was responsible for creating a positive cultural change enabling accelerated growth through acquisitions of 5 new opportunities and redevelopment of existing parks adding 16 million sft. in less than 2 years. His role included green field developments and asset management business spread across 5 cities in India with over 13 million sft of predominantly IT SEZ/ Parks. He also managed an 1100 acre Industrial Township and assisted the Group with the acquisition of 1700 acres start up area in the new capital city of Amaravati, Andhra Pradesh.
Srini
CEO & Country HeadKotak Investments Advisors
S. Sriniwasan (Srini) heads Kotak Investment Advisors Limited (KIAL), a wholly owned subsidiary of Kotak Mahindra Bank, since January 2017. Under Srini's leadership, Kotak Realty Fund has scaled up to over US$1.47 billion in AUM, making it one of the largest real estate funds in India, and has successfully established a strong track record of profitable exits from investments. As one of the earliest fund managers to raise and invest capital in India's alternate assets space, Srini has introduced significant financing, financial structuring and negotiating skills in the industry. Srini holds a Bachelor's degree in Commerce from Delhi University and an MBA from the Institute of Management Technology (IMT), Ghaziabad.
Need help?
WhatsApp Assistance
Monday to Friday - 8:30 a.m. to 6:00 p.m.
X
Privacy policy and how we use cookies
Accept and hide this message