Alex
VP DevelopmentVirgin Hotels
UK

Andriy
COOeasymalon
I'm the COO of easyMalon and exclusive representative of easyHotel in Israel. Our goal is to open seven franchised properties across Israel with the next ten years, Andriy responsible for overall program management, investor relations, and fundraising. I started in hospitality 15 years ago with the development and sales of wellness products. In 2010 I transitioned to the event business as a co-founder and CEO of the event management company, which I led until moving to Tel Aviv, Israel. Here, I joined a local company rendering purchasing and supply chain management services to electronic device manufacturers. Though I'm currently working as a COO for two companies, my primary focus is on bringing very first easyHotels to Israel.


Beverley
Head of FranceLaSalle Investment Management
France
Beverley is responsible for leading the operations of LaSalle France, overseeing the local acquisitions and asset management teams. Beverley is also co-Fund Manager of LaSalle's pan-European Value Add fund series. Beverley joined LaSalle in 2006 and has since worked in Asset Management, Acquisitions and several years in Fund Management based in Paris but with a European scope. Under her management over 50 assets have been acquired, developed, leased, financed, refinanced and divested across Europe. Beverley has hands-on Asset Management and Investment experience from directly taking-on responsibility for the management and divestment of a selection of strategic value-add assets. Beverley is a member of the RICS.

Christof
Director Syndication ManagementAareal Bank AG
Germany

Daniel
Head of Growth CapitalSelina
Daniel Hermann is the Head of Growth Capital and M&A of Selina, which he joined 2 years ago after working for more than 10 years with investment banking in Sao Paulo and New York. Daniel holds a bachelor in Economics and an M.S. in Management from Stanford University Graduate School of Business.

Dieter
Head of Project ScoutingTUI Hotels & Resorts
Germany
Nearly25 years of experience in hotel development in various senior management positions. From 1995 to 2003 Director Development of ACCOR Hotels in Germany and Austria, from 2003-2011 Director Development of Motel One Group for European development of these Budget Design Hotels. In 2011 I joined TUI Hotels & Resorts, but after strategic change in hotel business I started in 2013 as Managing Director Development for Vienna based Falkensteiner Hotels & Residences, being responsible for the growth of Falkensteiner in CEE. In 2017 I returned to TUI Group to manage the growth of Tui own hotels & resorts worldwide, especially TUI Blue, Club Robinson and Club Magic Life

Duncan
Managing DirectorStarwood Capital Europe Advisers
UK
Duncan MacPherson is a Managing Director and Head of Debt for Europe for Starwood Capital Group. In this role, Mr. MacPherson is responsible for all debt capital markets activities for Starwood Capital in Europe, including financing, foreign exchange and interest rate hedging for the Firm's European investments. He is also responsible for originating, executing and managing debt investments for Starwood Property Trust and Starwood European Real Estate Finance. Prior to joining Starwood Capital in 2012, Mr. MacPherson spent six years at Citigroup, where he served as a Director on the commercial real estate finance team in London.

Federico
MD & Head of Asset Management for EuropeStarwood Capital Group
UK
Federico Bianchi is a Managing Director & Head of Asset Management at Starwood Capital Europe, based in London and responsible for the management of the European assets. Prior to joining Starwood, Federico was a Principal, Asset Management at GreenOak Real Estate (London), where he worked for 4 years with a specific focus on Spain and Italy. Previously, Federico was Italian Country Manager and a Member of the European Board of ISG; at that time he also joined the Executive Committee of ULI in Italy. Prior to that, he served as a Director of Asset Management at Condotte Real Estate and a Director at Tishman Speyer Properties, where he was overseeing deals and projects for a combined value of more than € 1.5 Bn.

Gavin
Founding PartnerDeutsche Finance International
UK
Gavin Neilan is a Founding Partner, Head of Investments and Member of the Investment Committee of Deutsche Finance International or DFI, a London based pan-European private equity investor with over €1.8bn AUM, which specialises in operational real estate. Gavin Neilan has 18 years' of industry experience as a real estate business owner, investor, financier and lawyer. He has been involved in more than €5 billion of transactions and has extensive cross border expertise, having operated in over 30 markets across Europe, Americas, Africa and the Middle East.

Giovanna
CEOBest Western Italia
Italy
She has been Chief Executive Officer for Best Western Italia since 2004. She graduated in Economics & Business at the University of Perugia. Her career in hospitality began in the USA. After moving back to Italy, she joined Best Western as Marketing Manager & right-hand woman to the CEO. Her next work experiences took place in Amadeus and Travelonline, the first Italian b2c portal for Tourism. In 2004 the President of Best Western called her back & appointed her CEO at the age of 37. In this role, she guided Best Western's delicate shift from a hotel group to a more structured Hotel Chain and strengthened its position as a leader in the hospitality sector. In 2013, she was awarded Manager of the Year by Manageritalia.

Hunt
Managing DirectorBaupost Group International
UK
Hunt is a Managing Director in Baupost's Private Investment Group and focuses on European real estate investment opportunities including property and loan acquisitions, development, distressed debt investments and other real estate related activities. Hunt is also responsible for new joint venture partner and real estate operating partner relationships. Prior to joining Baupost, Hunt was a Managing Director at Northwood Investors. Hunt graduated from Cornell University magna cum laude with a B.A. in Economics and from Harvard Business School with an MBA.

Jan
Co-Head of EMEA RE FinanceGoldman Sachs International
UK
Jan is Head of EMEA Real Estate Finance at Goldman Sachs. He has extensive experience in retail, office, logistics, operating assets as well as SPL/NPL financing and has worked in various jurisdictions across Europe. Prior to joining Goldman Sachs, Jan worked at Bank of America Merrill Lynch and Citi in real estate finance, securitisation and investment banking.

Jonathan
Global Head of Real Estate InvestmentInvestcorp
USA
Jonathan Dracos joined Investcorp in 1995 and is the Head of Real Estate. He serves on various Management and Investment Committees including the firm's Operating Committee. He has also run the firm's Private Equity North America practice. Before which he was on the Executive Committee of the $1.2 billion George Soros Quantum Realty Fund, where he was Head of Disposition and Asset Management. Founded in 1982, Investcorp is a world-leading manager of alternative investments for select individuals and institutions.

Justin
SVP Development -EuropeFour Seasons Hotels & Resorts
UK
Justin is SVP Development - Europe for Four Seasons Hotels and Resorts since June 2016. In this role, Justin is responsible for all development activities across the European region. Prior to joining Four Seasons, Justin was with Starwood Hotels for 14 years in a number of operational and corporate roles in the U.S. and Europe, including within the Finance and Treasury team in the U.S. and Europe, notably overseeing Starwood's extensive capital deployment program across its owned and leased portfolio in Europe as well as leading the EMEA portfolio management group. Justin moved into Starwood's development group in 2012 and, as VP Acquisitions & Development, oversaw new development activities across Starwood's Southern European region.

Kevin
Co-Head ICG Real EstateICG
UK
Kevin is the Co-Head of ICG Real Estate having joined Intermediate Capital Group plc in 2011. He is a Member of ICG Real Estate's Investment and Asset Management Committees and ICG plc's Management Committee. Kevin co-founded Longbow Real Estate Capital, a real estate private capital business, which was acquired by ICG in 2011. Prior to co-founding Longbow, Kevin was a Managing Director, and lead the market entry and expansion of GMAC within the U.K. Kevin spent his early career, from 1987-1996, in corporate banking, credit, and workout roles at Barclays Bank plc. Kevin was born in 1969, has a Masters' degree in Business Administration from Cranfield School of Management, and is a Chartered Banker (ACIB). mezzanine and whole loans to th

Lissa
Founder, MDBerkeley Capital Group
UK
Lissa Engle is Founder and Managing Director of Berkeley Capital Group ['BCG'], a full cycle investment management firm specialised in the hospitality sector across the UK and Europe. BCG partners with land and property owners, and investors including institutional funds, private equity firms and family offices. Lissa guides the strategic direction of the firm's investments, including critical aspects of origination, underwriting, execution and asset management. Prior to real estate, Lissa worked in the US and across Europe in Strategy Consulting and Private Equity. She speaks French, German and Italian and holds a BA from Dartmouth College and MBA from INSEAD.

Loraine
VP Development Europe & Middle EastLangham Hospitality Group

Lorcain
Head of LendingStarwood Capital
UK
Lorcain Egan is Head of Lending, Europe for Starwood. Mr. Egan is responsible for debt origination and asset management for Starwood's lending platform in Europe. Since joining Starwood in 2013, Mr. Egan has structured and executed financings totaling $1.8bn and whilst working in Capital Markets for Starwood between 2013 and 2017 he secured $4.4bn of financing for Starwood's equity acquisitions across Europe. Prior to joining Starwood Capital, Mr. Egan was a Vice President at Barclays Bank where he worked in their Structured Property, Debt Finance team. In this team, Mr. Egan focused on originating real estate debt opportunities for Barclays. Mr. Egan holds a degree in Law & Economics from the University of Ulster.

Meenal
CIOAprirose
UK
Meenal Devani is the CIO of Aprirose REIM. Aprirose has £1.5bn of assets under management and invests, primarily on behalf of family offices, in real estate across Europe with a strong focus on the UK. Active across all sectors and has significant expertise in Central London offices, hotels and alternatives. Meenal was previously at KKR & Mckenzie. KKR is a global private equity business with $5bn of assets under management in real estate. At KKR, Meenal was head of European hotels and UK real estate. She holds an MBA from Stanford Graduate School of Business and an BA in Economics from Cambridge University.

Michael
Managing DirectorBlackstone
UK
Michael Nagelberg is a Managing Director in the Blackstone Real Estate Debt Strategies Group, based in London. Before joining Blackstone, Mr. Nagelberg was a Principal at TPG and was responsible for originating, acquiring, and structuring real estate debt investments across various property types in the United States. Prior to TPG, Mr. Nagelberg was an Associate in Deutsche Bank's Real Estate Special Situations Group where he was involved in loan origination, acquisition, and asset management. Mr. Nagelberg started his career with Antares and then Warburg Pincus focusing on real estate investment, development, and underwriting.

Michael
EMEA Head of Real EstateING Real Estate Finance
UK
Michael Shields joined ING in May 2004 and has 25 years experience in real estate lending, asset management & restructuring. Based in London, he is currently responsible for ING REF's EMEA lending platform – lending assets totalling over €18bn. He is also international head for Real Estate, looking after clients with a global real estate reach. Prior to his current role, he led ING REF's highly successful U.S. lending platform which he helped grow from $200m to over $7.5bn at its peak in 2008. Before ING, Michael was an originator in BHF Capital's U.S real estate lending team and was one of the original members of Helaba's CRE finance team in the U.S. Michael started his banking career in Chemical Bank's real estate group in Manhattan.

Olivier
Managing DirectorEQT Partners
UK
Mr. Astruc is Managing Director and Head of France for EQT Real Estate, which he joined in 2016. Prior to joining EQT Partners, Mr. Astruc was Senior Fund Manager for the Alternatives & Special Situations team of AXA IM Real Assets, transacting approx. €1bn in hotel, hospital and data center investments. Previously, he worked for six years with Pramerica Real Estate Investors as Head of Transactions for France and Vice President in the Merchant Banking team, for Cambridge Place Investment Management focusing on value add investments and at GE Real Estate investing in France.

Paolo
Chairman & Managing DirectorMF Real Estate Advisory
Italy
Paolo Magnaschi is founding partner of MF Real Estate Advisory and of MF Studio Legale Tributario. He has matured, personally and through his entities, a consistent and highly qualified experience in all sectors of the Italian real estate market including retail, commercial, industrial, logistics, hospitality, leisure and residential. Paolo holds a JD with full marks at the University of Parma and he's admitted at the Milan Bar Association since 1997. Paolo was lecturer in Tax Law at the University of Bergamo from 1994 to 1999, as well as speaker on various occasions at real estate conventions and events and lecturer at CUOA University master's programs in real estate. Paolo is a RICS member since 2012.

Pedro
ChairmanSquare Asset Management
Portugal
55 years, married 2 sons From 2002 - 2017 Square Asset Management - Partner; 1,5 Billion under management in all sectors for retail and institutional clients : Managing the highest Portuguese performance balanced portfolio over the last 8 years in a row according to MSCI/IPD; from 1990 - 2000 ESAF Espírito Santo Activos Financeiros SGPS - Real Estate Managing Director Investments: Portugal, Brazil, Russia.

Peter
Managing DirectorZeitgeist Asset Management
Czech Republic
Peter Noack is co-founder of ZEITGEIST Asset Management. Today ZEITGEIST has 37 projects under management with a total investment volume of 515 mio Euro. ZEITGEIST with offices in Prague, Warsaw and Berlin, is a Real Estate Developer and Asset Manager for private and institutional investors in Germany and Central Eastern Europe. Prior to ZEITGEIST, Peter worked in institutional real estate in Germany, Central Eastern Europe and Turkey for HOCHTIEF Development and Rödl & Partner in Germany and Czech Republic. He is registered as licenced attorney at law in Germany and Czech Republic and holds a Law degree from Goethe University in Frankfurt, Germany.

Peter
Executive DirectorWimmer Family Office
UK
Peter Plaut is an Executive Director at Wimmer Family Office focused on origination, researching and structuring private debt and equity transactions across a broad range of industries including specializing in real estate across the residential, office and hotel and hospitality sectors. Minimum transaction size is $100mm to well over $1 billion. Mr. Plaut is consistently recognized as a leader in the industry. Among his many achievements and awards, he was ranked as one of the Top 20 Rising Stars of Hedge Funds during the 2008 financial crisis –a recognition of his ability to manage through crisis and create positive investment opportunities in all environments.

Philippe
CEOShaftesbury Asset Management (Luxembourg)
Luxembourg
CEO of the Shaftesbury Asset Management Group (SAM Group), Philippe has over 25 years experience in Continental European real estate. The Group is qualified as an Alternative Investment Fund Manager in Luxembourg and is creating a family of Continental European real estate investment funds, ranging from opportunistic to core plus. The Group is actively seeking acquisitions in Spain, Germany, Ireland and France.

Pierre
Head of FranceOxford Properties Group
UK
Pierre Leocadio is responsible for Oxford Properties' French platform, including the responsibility of the asset management and leasing strategies for the existing Paris portfolio. Oxford Properties currently owns and manages a portfolio of four offices and one luxury high street retail in Paris, totalling approximately €1.5 billion of assets under management.

Rémi
PrincipalBenson Elliot
France
Rémi has 20 years of experience in the real estate industry and leads the Firm's activities in France. Prior to joining Benson Elliot in 2006, Rémi was an Investment Manager at Lehman Brothers Real Estate Partners where he was responsible for four real estate portfolios in France and Italy. Previously, Rémi spent six years at Archon Group (a Goldman Sachs Group company), latterly as Portfolio Manager where he managed five portfolios valued at €1.8bn. Rémi holds a Masters in Finance & Real Estate from Paris University XII and a Bachelor's in Law & Tax from the Sorbonne University. Rémi is a native French speaker and is fluent in Italian.

Riccardo
Head of Italian Real Estate DepartmentPalladium Group
Italy
Riccardo Tagliabue is the Head of Italian Real Estate Department of Palladium Italia and supervises the development process in The Netherlands and Germany. He has a vast amount of experience in residential development projects and significant knowledge of the environmental process concerning the cleaning of former industrial plots. He entered into the hospitality world and improved experience and knowledge about analysis of business. His previous experience includes public rules in the technical commission of the order of the engineer and as technical commissioner at one of the Municipality of Milan Region. Riccardo Tagliabue graduated as an Engineer at Milan Politecnico and holds an Executive Master at SDA School of Bocconi University.

Stefan
Managing DirectorCerberus
Netherlands
Stefan Walldorf is a Managing Director in Cerberus' European Real Estate Group responsible for the firm's acquisitions in Germany, BeNeLux, CEE and the Nordics. Since joining Cerberus in 2006, Mr. Walldorf has been involved in a wide range of transactions in Europe. He has sourced and advised on a number of real estate opportunities, including acquisitions of commercial properties, restructurings and loan portfolios. Prior to joining Cerberus, Mr. Walldorf worked in Eurohypo's structured real estate finance division focusing on multinational and institutional clients and structuring financing transactions in commercial and residential real estate.

Stefano
Senior Vice President-Country Head ItalyColony Capital
Senior Vice President and Country Head Italy with senior manager experience in the Real Estate and Renewable Energy Investments & Asset Management.

Tavis
Partner & Managing DirectorGoldman Sachs International
UK
Tavis is a partner in the Merchant Banking Division ("MBD") at Goldman Sachs, and co-heads MBD's European real estate investing & lending activities. The MBD Real Estate business invests in real estate assets, real estate operating platforms, and real estate-backed credit portfolios, and also is a leading provider of higher yielding senior and mezzanine loans secured against real estate. Tavis joined Goldman Sachs as an executive director in 2005. He was named managing director in 2010 and partner in 2014.

Thibault
Head of Investment and Asset ManagementAG Real Estate France
France
Thibault Delamain, MRICS, is responsible for AG Real Estate investment and asset management in France. Thibault is in charge of defining and implementing the investment strategy for 1,2 b€ AUM (office, retail, Logistics and diversifies assets). Thibault has 14 years of experience in the field of real estate for private and Institutional Investors.

Tom
Managing DirectorAngelo Gordon Europe
UK
Tom Rowley is based in London and focuses on real estate investment opportunities in the UK & Europe. He is a member of the European Investment Committee. Prior to joining Angelo Gordon in 2012, Tom was the co-founder of a real estate investment platform based in London. Prior to that, Tom was the Head of UK Real Estate for Babcock & Brown. He has purchased and managed opportunistic real estate investments throughout the UK, Europe, Australia and Asia. Tom has over 20 years industry experience and holds a business degree from the University of South Australia.
Europe Hotel Liquidity
Optimistically cautious or capital gain?
Hotel Resilience
Winners, losers and repositioning assets in new world
Europe Investment Cycle
Playbook thrown out, when will valuations reflect new reality?
Debt Leveraging Value Post-Covid
Underwriting in the dark, how to succeed?
Opportunistic & Value Add
What price-points,regions and assets will flourish?
Asset Deals
When will stress turn into distress?
Development Deals
Limbo, limited pipeline or never better yields?
Global Capital
Value shift to operational and service assets or business as usual?
'New' Risk Curve & Investment Strategies
Out with the old, enough, liquidity coming in?
Hotels in the New Normal
What strategies to advance profitability?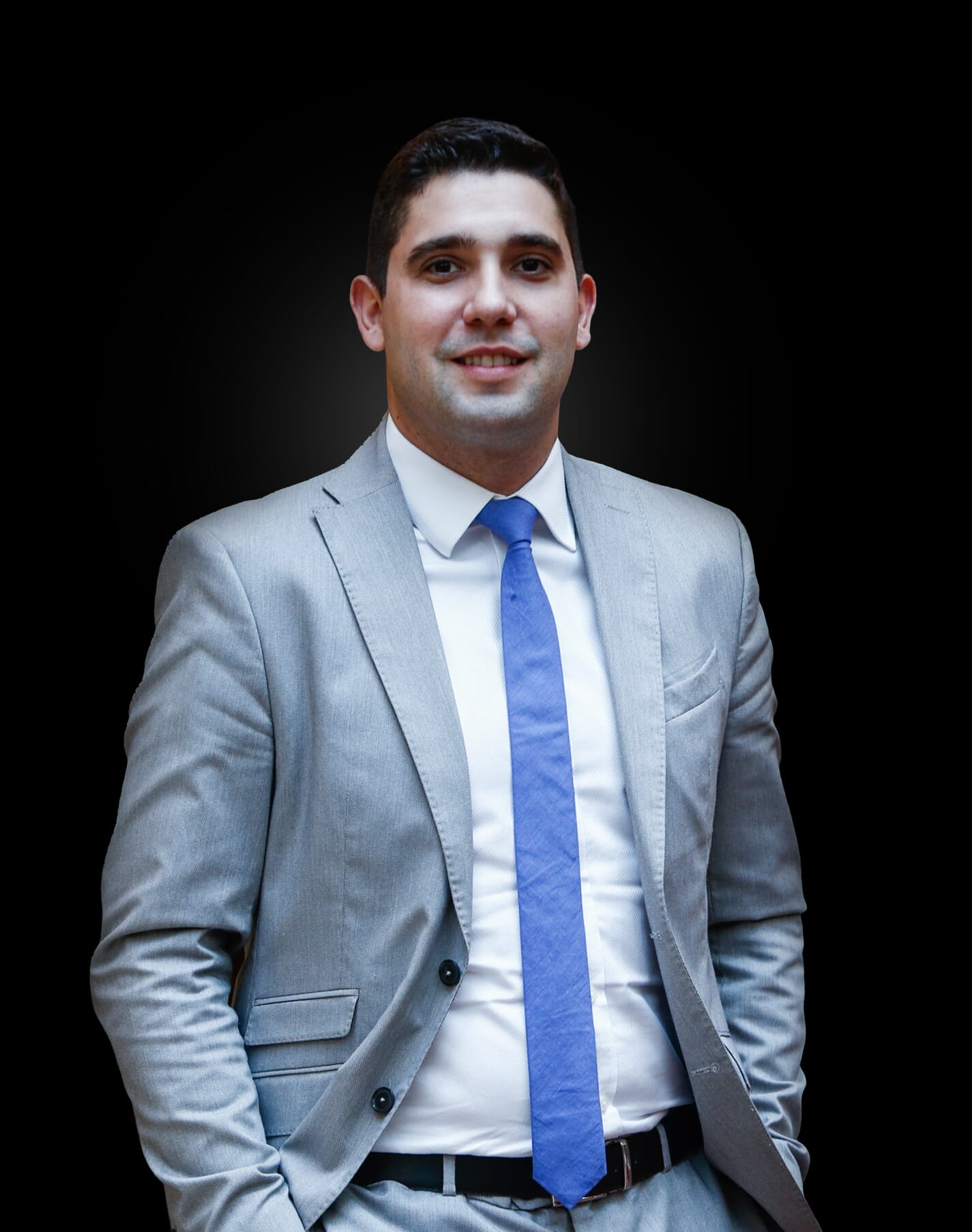 Diego Tavares
Diego Tavares
Managing Director
GRI Club
1
+55 19 9 99135588
+55 19 3203 0645
Diego Tavares é diretor do GRI para o Brasil e lidera a produção de todos os encontros do clube no País. Atuou também na sede do GRI em Londres, onde foi gerente de Marketing e trabalhou na organização de eventos em várias partes do globo. Antes do GRI, passou por empresas como Gol Linhas Aéreas e Sistema COC de Ensino. É graduado em Turismo e tem especialização em Marketing e Consumer Behaviour pela London School of Marketing.

Thiago
Head of RE Iberia and Hospitality EuropeGRI Club
Thiago is part of the GRI senior management team in Europe and leads the UK & Ireland, Spain & Portugal real estate relationships in Europe. His extensive & varied career has seen him manage & deliver large-scale national & international events, project manages the delivery of a number of luxury publications in the UK & UAE, providing first class service to his clients. Educated at university level & well travelled, he has begun his career in the medical profession to then start his creative profession in Events, Marketing & Publishing. Thiago is very engaged with international development projects and is fluent in Portuguese, Spanish & English.
+44 794 383 9783
+44 20 7121-5060

Need help?
WhatsApp Assistance
Monday to Friday - 8:30 a.m. to 6:00 p.m.