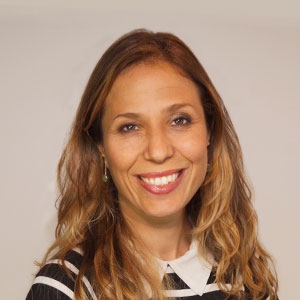 Fulvia
Head of Italy and Hospitality EuropeGRI Club
Fulvia is a Senior Director at GRI, with direct responsibility to lead GRI's activities in Italy, and the GRI Hospitality Club on a Pan-European level. She joined GRI in 2014 to launch the GRI business in Italy while helping to strengthen GRI's portfolio in Sub Saharan African markets. She has over 18 years of experience in b2b event production and brand marketing. Prior to joining GRI, she was Director at Fiera Milano Media for many years, and brand consultant for Italian start-ups in London. Fulvia is Executive MBA from MIP Politecnico di Milano (2012) and M.Sc. in Business & Corporate Communications, University of Siena, Italy.
Alexis
Senior OriginatorAareal Bank AG
Alexis Trancart is Senior Originator at Aareal Bank based in Paris, responsible for the origination and structuring of senior and junior loans secured against French real estate assets. He started his career at Pfandbriefbank in London where he held origination and underwriting positions with a pan-European focus before specialising in the French market when he moved to Paris in 2010. Alexis holds an MSc in Real Estate Investment from Cass Business School.
Brian
Managing PartnerASG Iberia Advisors
Brian has worked for 25 years in the RE sector investing and managing assets in 6 countries covering a wide range of products in Private Equity RE including CRE value add, turnarounds and residential, hotel and resort development in addition to alternative asset classes. Brian has a further specialty in debt and NPL acquisitions and workouts navigating insolvency processes to unlock value in distressed special situations. He spent 14 years in North America and Europe at a major PE fund with his final position as MD in Spain before opening the ASG Iberia office in Spain as the Managing Partner and setting up ASG Homes Propcorp as a Founding Partner currently developing multifamily residential projects in ten cities throughout Spain.
Chris
Managing Partner & FounderInvel Real Estate
Chris is the founder and Managing Partner of Invel Real Estate, a European Investment and Asset Management platform. Since inception, Invel has completed a number of transactions in Italy, the UK, Poland, Cyprus, and Greece, where it acquired a majority stake in the country's largest REIC. Across Europe, Invel currently owns and manages circa €2.3bn of assets. Prior to Invel, Chris was Global Head of RREEF Opportunistic Investments, having led and managed transactions in excess of $20 billion.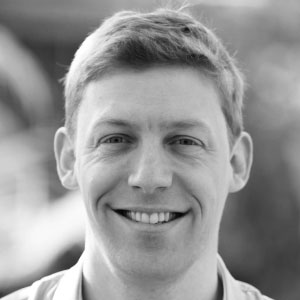 Christoph
Head of European ExpansionZoku International
Christoph Hager recently joined Amsterdam based Zoku International to lead the European Development Team. In this role, he is responsible to introduce the innovative apartment-hotel hybrid concept to the most creative capital cities. Zoku is working with real estate developers and investors in the placemaking for urban projects and can enter leases, management contracts and co-investments. Prior to joining Zoku, Chris spent 12 years with Starwood Hotels & Resorts in various functions including real estate development, feasibility and asset management in Europe, Africa and the Middle East. Chris holds a Tourism Diploma from Cesar Ritz Colleges Switzerland and a Bachelor in Hospitality Business Management from Washington State University.
Coley
Partner, Head of EuropeKSL Capital Partners
Coley Brenan, Partner & Head of Europe, KSL Capital Partners. KSL is a leading private equity firm with $7.0 billion of equity capital commitments raised since 2005 and a 20-year track record of making investments exclusively in travel and leisure businesses. Through its investment vehicles, KSL has owned and operated some of the largest and most renowned hotel and resort properties in the United States and Europe, comprising 15,500 hotel rooms, 500 restaurants, 350 retail stores 250 golf courses and 630,000 members.
Cristina
Head of Corporate Development & StrategyGrupo Azora
Cristina García-Peri is Head of Corporate Development and Strategy for the Azora Group, a private equity investment and asset management group managing c. €5bn of real estate assets in Spain and internationally. Prior to joining the Azora Group in 2011, she worked for 16 years in the investment- banking sector at both Merrill Lynch (2 years) and JP Morgan (14 years), where she held various positions in the area of Mergers and Acquisitions for 4 years and for 10 years as Managing Director responsible for Corporate Equity Derivatives for Europe, the Middle East and Africa. Her last two years in investment banking took place at Merrill Lynch where, in addition to continuing to lead Corporate Equity Derivatives.
Daniel
Managing Director Europe & UKFattal-Hotels Group
Daniel joined the Fattal Group in 2006 and has been head of Leonardo Hotels in Europe ever since. The European Division grew from one hotel in Munich, Germany, in 2006, to more than 130 hotels in over 75 cities and all under his leadership. As MD of Fattal Hotels Europe & UK, he will particularly focus on integrating the Jurys Inn Hotels into the Leonardo Group. He holds degrees in hotel management from the former hotel management school of D. Speiser, at the Tegernsee in Germany, and from the hotel management school in Leysin, Switzerland. He lives in Berlin, Germany, and London, UK, is married and has 2 children.
Dieter
TUI Hotels & Resorts
Francesco
Regional Development Director, EMEA & SAMandarin Oriental Hotel Group
Francesco is Mandarin Oriental Hotel Group's Regional Development Director for EMEA & South America. He leads MOHG development and investment activities in the region. In his previous role as Vice President Development Europe at Four Seasons Hotels & Resorts he was responsible for expansion of the brand in Europe. Previously he was part of the development team at Hilton Worldwide with management roles in Brazil, Italy and the UK. In his earlier career he held several positions at Starwood Hotels & Resorts and at Sony Electronics. Francesco has an MBA from Harvard Business School and graduated in Economics from Bocconi University in Milan.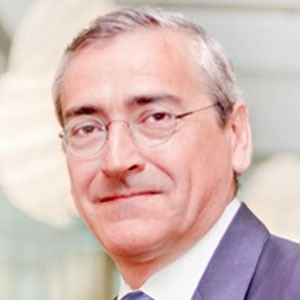 Francisco
Global Business Development DirectorIberostar Group
Francisco Alberti is Global Business Development Director of Iberostar Group, a company in the tourism industry in Spain and internationally since 1956 with a revenue of €2,4 billion. He has previously been responsible for global development in other hotel groups like Melia Hotels International (2006-08), earlier also at Iberostar (1999-2004) and RIU Hotels & Resorts (1994-98) with wide experience in the acquisition of hotels and entering emerging countries. He also worked in the retail oil industry as Marketing Director in BP Oil Venezuela (1998), Regional Operations Manager and Retail Network Development in BP Oil Spain (1989-94). Francisco is graduate in Laws of University of the Balearic Islands and he has a master degree in Auditing.
Jesús
CEOArum Group
Jesús Abellán holds a degree and MBA from ESADE (Barcelona). He also completed the FMP at Stanford University. He began his career on the treasury desk of Banc de Sabadell. Subsequently he spent five years as CFO of Cilsa, a subsidiary of Port de Barcelona, before becoming Head of Corporate Finance at Medgroup, a real estate investment and management company backed by George Soros's real estate investment fund. He spent 12 years at Medgroup in different roles, ultimately becoming CEO. In 2009 he founded Impulse, specialized in managing real estate assets in different European countries. In 2017 he was appointed CEO of ArumGroup, company specialised in Development and Management of Resorts and Luxury Real Estate.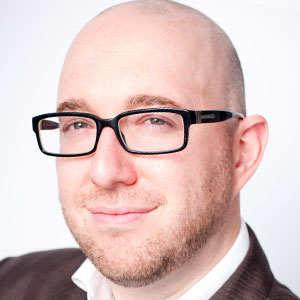 Justin
Vice PresidentFour Seasons Hotels & Resorts
Justin is VP, Head of Development Europe for Four Seasons Hotels and Resorts since June 2016. In this role, Justin is responsible for all development activities across the European region. Prior to joining Four Seasons, Justin was with Starwood Hotels for 14 years in a number of operational and corporate roles in the U.S. and Europe, including within the Finance and Treasury team in the U.S. and Europe, notably overseeing Starwood's extensive capital deployment program across its owned and leased portfolio in Europe as well as leading the EMEA portfolio management group. Justin moved into Starwood's development group in 2012 and, as VP Acquisitions & Development, oversaw new development activities across Starwood's Southern European region.
Nadra
Executive Director & Head of EuropeColony Capital France
Nadra Moussalem is Managing Director, Head of Europe. Nadra Moussalem Mr. Moussalem is involved in many facets of Colony Capital in Europe, including business strategy, product development and global client relations. Mr Moussalem is also responsible for overseeing the sourcing, execution and management of European Investments out of six offices (Paris, London, Madrid, Berlin, Rome and Luxembourg). Prior to joining Colony Capital in 2000, Mr Moussalem worked for AXA in the Financial Products engineering department. Mr Moussalem serves on the board of directors of Carmila. He is the Chairman of the Board of Directors of AccorInvest. Mr Moussalem graduated from the Ecole Centrale in Lyon, with a Masters in Information and Communication.
Pedro
PrincipalH.I.G. Capital
Pedro is a Principal of H.I.G. Capital's Real Estate team based in Madrid with responsibility for sourcing & executing RE transactions in Spain & Portugal. Pedro has over 30 years' experience in the RE sector, and prior to joining H.I.G. he was in charge of the Spanish investment activities of Stam Europe, RE Fund Manager and AM. Prior to joining Stam Europe, he was the Development and Commercial Director of the French Developer Nexity in Spain for 7 years. He began his career with CBRE handling different roles.Pedro holds a diploma of Estates Management from the Alcalá de Henares University and is a Fellow of the Royal Institution of Chartered Surveyors (FRICS). He also serves on a number of boards. Pedro speaks Spanish, English & French.
Phil
PartnerCedar Capital Partners
Phil manages the acquisition and asset management functions for Cedar Capital Partners. Since its inception 2004, the firm has invested in hotels with a value in excess of €3 bln. Previously Phil worked in HVS International where he conducted hotel valuations and feasibility studies throughout Europe, the Middle East, Asia and Australia. Prior to this, Mr. Golding was a consultant with Christie Consulting International, one of the UK's largest hotel agents. Mr. Golding has valued hotel real estate in excess of US$5 bln and conducted advisory transactions in more than 40 countries throughout the world. Phil started his career at the Savoy Group of Hotels where he completed the five-year management training programme.
Ramsey
Founder & CEOCedar Capital Partners
Ramsey is Chief Executive of London based Cedar Capital Partners, a specialist hotel investment firm. Cedar has acquired hotels with a value in excess of €3 bln. Prior to Cedar, Ramsey was EVP of Acquisitions and Development for Kingdom Holding, a major investor in the tourism industry with sizeable holdings in both hotel real estate and management companies (Four Seasons, Fairmont and Mövenpick). Ramsey was previously Associate Director at HVS International in their London and NY offices. Ramsey received his MA in Property Valuation and Law from City University in London and his BA in Hotel and Restaurant Management from Michigan State University in the U.S. He has published numerous articles and sits on several tourism-related boards.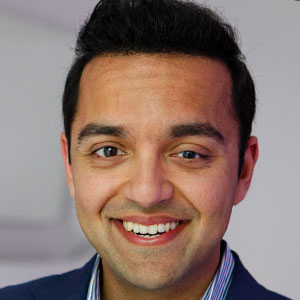 Rohan
SVP, Development & Strategy EMEAYotel
Rohan is responsible for overseeing the development efforts for all Yotel brands across EMEA along with the global corporate strategy including feasibility and portfolio management. He joined YOTEL from Starwood Hotels and Resorts where he spent four years on the Real Estate Investment Management team responsible for the corporate owned assets. Over his time with Starwood, Rohan worked towards transacting over USD700M in asset sales to support the overall 'asset light' brand strategy. In addition to asset sales, Rohan worked on the asset management and renovation planning of existing properties across all brands in the North America portfolio. Previous to Starwood, Rohan was with E&Y on the Transaction & Hospitality Advisory team.
Shai
Managing Director Real EstateBrookfield Asset Management
Shai is a Managing Director in Brookfield's Real Estate Group, responsible for portfolio management activities for all hospitality properties in the U.S. He has extensive experience as a hotel operator and oversees all relevant issues in channel distribution, brand positioning, value enhancement through capital projects and other key topics. Prior to joining Brookfield, Shai worked for Thayer Lodging Group and Blackstone's hotel operating platform, LXR Luxury Resorts and Hotels. Shai holds an MBA from Northwestern University's J.L. Kellogg Graduate School of Management and a BS from The School of Hotel Administration at Cornell University. He serves on the Board of Directors for Center Parcs in the U.K.