Paul
ChairmanClarion Partners Europe
United Kingdom
Mr. Graham FRICS has over 30 years' international experience in the real estate logistics sector. Prior to joining Gramercy, Paul headed real estate at DHL, the world's largest logistics provider, for the region Europe, Middle East and Africa. He led a front line team of 80 people with responsibility for around 3,000 facilities in 100-plus countries. Paul brings substantial occupational and business experience to Gramercy.

Ben
PresidentPrologis Europe
Netherlands
Ben Bannatyne is president of Prologis Europe and chairman of the company's European Management Executive Committee. He is responsible for Europe's leading logistics real estate platform, which comprises 17 million square meters across 12 countries, as of 30 June 2019. Previously, Ben served as the company's managing director and regional head for Central & Eastern Europe – a role which he held for more than seven years - with overall responsibility for the Czech Republic, Hungary, Poland, Romania and Slovakia. Ben joined Prologis in 2008 from JLL where he was managing director for Central Europe. An accomplished leader, Ben brings significant real estate knowledge and expertise with more than 25 years' experience.

Emmanuel
Emmanuel
Van der Stichele
CEOMileway
Netherlands
Mr. Van der Stichele has more than 20 years of experience in real estate and finance. Prior to Mileway, Emmanuel worked at Goodman for nearly eight years as a member of the European management team and board member of the management company of the Goodman European Partnership. Previously, he was a London-based member of Credit Suisse's (formerly DLJ) real estate private equity and debt financing groups. He has also worked for JP Morgan in several corporate finance roles in Brussels, New York and London.

Mark
VP Ground OperationsDHL
United Kingdom

Nick
President and CEOGazeley - GLP Europe
United Kingdom
Nick Cook is Chief Executive Officer of Gazeley, GLP's platform in Europe. Nick was previously Chief Operating Officer of Gazeley where he oversaw all capital deployment, disposition and operational aspects of the business in Europe. Nick joined Gazeley in 2002 and has held several key positions including establishing Gazeley's profitable UAE business unit and looking after Gazeley's business in China, while maintaining a detailed involvement in all aspects of the European business. Nick is a member of the Royal Institute of Chartered Surveyors and has 19 years' experience in the real estate development and investment market.

Raimund
VP Corporate Real EstateZalando SE
Germany
Raimund is a Corporate Real Estate professional with 25 years experience in all sectors of Real Estate. Starting his career 1991 he has worked for a "medium sized enterprise" with a portfolio across all asset classes, he has worked 3 years for Union Investment and continued with 14 years' tenure at Amazon Europe. Here he has been part of an amazing success story witnessing a growth from 600 million USD net sales to around 130 billion USD in 2016, building the most advances ecommerce logistic network for Europe. In September 2017, he has started as Vice President Corporate Real Estate for the number one European ecommerce Fashion platform Zalando SE in Berlin. Since June 2018 he is also Vice Chairman of the Committee on Logistics Properties

Simon
Chair Industrial Logistics UK, Cont. EUCBRE
United Kingdom

James
PrincipalCardinal Industrial
USA
Mr. Freeman is responsible for investment strategy, acquisitions and business development, which includes market research, deal sourcing, capital sourcing, establishing and maintaining relationships with joint venture partners and ensuring successful investment execution. Prior to Cardinal, Mr. Freeman was Senior Managing Partner for Evolution Real Estate Partners, a subsidiary of Evolution Financial Group (EVO), a $1 billion+ AUM investment advisory firm. Prior to EVO, Mr. Freeman was Vice President, Business Development for Wyndham Hotels & Resorts a global hospitality company with a $10 billion market cap. Mr. Freeman graduated with a B.A. from Princeton University, and attended New York University's Schack Institute of Real Estate.

Jay
Managing PartnerBrookfield
USA
Mr. Cornforth has over 25 years of real estate experience and joined Brookfield in late 2013 from Prologis where he was President, East Region, overseeing an operating portfolio of 92 million sq. ft. and a development land bank in excess of 30 million sq. ft. He previously worked at AMB beginning in 2003 prior to the AMB/Prologis merger in 2011. For most of his career Mr. Cornforth has focused on the industrial warehouse space beginning with Cabot Industrial Trust and its successor company, Cabot Properties, where he was an SVP and held national development duties. He also worked at AEW Capital Management in various roles as VP Portfolio Management and Investments.

Marcelo
Head of LogisticsREC
Brazil
Head of Logistics and Portfolio Manager at REC Gestão, Marcelo has almost 30 years of experience in investment banking, private equity and real estate. Marcelo founded and was CEO of NAI Brazil/Engebanc Real Estate. In November 2018, he sold the operations with almost 50 employees to an international competitor. Previously Vice President for South America – Capital Markets and V&A at Cushman & Wakefield, Marcelo was also a Partner and Director at MaxCap, a PERE company; Associate Director – M&A at UBS Warburg and an Investment Analyst at ABN Amro's Asset Management division. Marcelo also serves as a Board Director for Shopping Vitória and holds a Bs in Economics from the University of São Paulo (FEA-USP).

P.
Managing PartnerMCB Real Estate
USA

Thomas
Global Head of LogisticsAXA IM
Germany
Thomas Karmann is managing director, regional head Northern Europe. He oversees all activities of Prologis in Germany, Benelux and the Nordics. This includes new developments, customer relations and working with local development teams. He is also responsible for the performance of all operating properties in the Northern Europe. He works in close cooperation with the finance and property management departments and leasing teams regarding the leasing and re-leasing of facilities. Karmann joined Prologis in June 2012. He has over 20 years of professional experience in logistics real estate. Prior to Prologis, he worked for the international logistics real estate developer Gazeley as senior vice president for European operations for six years

Thomas
Head of Investment and Portfolio MgmtMileway
Netherlands
Mr Ten Bokum is Head of Investment and Portfolio Management at Mileway where he is responsible for over 1,000 last-mile logistics properties across 10 major European economies. He has 18 years' experience in real estate, with more than a decade in the logistics sector. Prior to joining Mileway in October 2019, Thomas worked at Prologis for 11 years in a number of roles, most recently as Senior Vice President, Head of Operations Europe, where he oversaw the company's asset management in 12 countries. Before this Thomas worked as an investment analyst and asset manager at Sweco Capital Consultants.

Walter
Managing Director, Head of REF CEEpbb Deutsche Pfandbriefbank
Germany
Dr. Walter Hampel is a Managing Director for Deutsche Pfandbriefbank and is based in Munich, dealing with clients active in the CEE Markets as well as International clients across Europe. Walter has been active in the CEE property markets for more than twenty years, including seven years based in Prague between 1995 and 2001 as a real estate lender for Austrian and German banks.

Ben
Head of Capital Markets UK & MLEMEADHL Supply Chain
United Kingdom
Ben is an experienced property professional having worked on both the principal and advisory side of the commercial property markets in the UK, Europe and within the Emerging Markets. He has a deep knowledge of fund and asset management (UK and Europe) and investment management (UK, Europe and CEE region). Within the Emerging Markets, Ben has managed equity and debt funds and sought to develop and attract new business opportunities globally through mergers and acquisitions.

Anshul
Managing DirectorWelspun One
India
Anshul is the Managing Director of Welspun One Logistics Parks, an integrated fund, asset and development management organization to deliver large format, institutional Grade A warehousing and industrial parks in key micro markets across India. Anshul Singhal founded One Industrial Spaces and in July 2019. On December 01, 2019, Welspun Promoters acquired a majority stake in the company, re-branding it to Welspun One Logistics Parks. From 2014 to 2019, Anshul was the Director & CEO of Embassy Industrial Parks (EIP), a joint venture between Warburg Pincus and the Embassy Group.

Otis
CIOP3 Logistic Parks
Czech Republic
Mr Spencer is the President of the Board of PPM. He is responsible for the asset management for Polonia I and Polonia II, the origination and execution of new business in Poland, as well as the managerial oversight of Peakside's office in Warsaw. He was until recently the Co-Head/Managing Director of KSP Real Estate Investment Management. From 2005 to 2012, Mr Spencer was active as Managing Director/Co-Head Europe and member of the Investment Committee with Heitman, directed the Portfolio Management for Heitman's European Private Equity group and was the Portfolio Manager for Heitman European Property Partners IV.

Sean
Business Transformation, Author & FellowAssoc. Supply Chain Mngmt & Cranfield University
United Kingdom

Spencer
Managing Director - USAICM Realty Group
USA
Mr. Patton joined ICM in 2011 and is responsible for sourcing future investment opportunities and directing company activities in the USA. Mr. Patton has over 20 years of experience in business development, acquisition, underwriting, management and fund raising activities for both real estate and private equity transactions. Mr. Patton has held senior positions at Songy Partners (Senior VP), Wells Real Estate Funds (Director/Senior VP), The Walker companies (CFO and Director of Real Estate) and Wachovia Bank. Mr. Patton was responsible for sourcing, securing, underwriting and closing core, core plus, value added and development office, hospitality and mixed-use real estate transactions across the United States.

Tyler
PrincipalMCA Realty
USA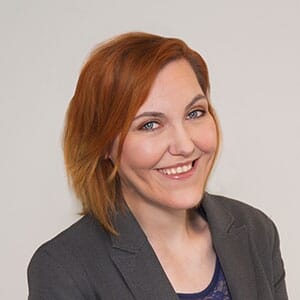 Kirsty Stevens
Kirsty Stevens
Global Head Content, EU & USA Accounts
GRI Club Global
0787150599
12 years experience within conference production in infrastructure, tax, finance and real estate. Previously working with RICS for four years helping drive the global CPD rollout. I have been with GRI Club for over 4 years, from Sales Director, UK Markets Director, Content Director and now as Global Head of Content with Sales Specialty within our Europe and USA markets. Ask me about our European events,asset class specialisms and connecting wtih investors globally. BA Hons in Philosophy from Kings College London, hobbies include Rugby, Theatre Production and Time Out Tastemaker.

Need help?
WhatsApp Assistance
Monday to Friday - 8:30 a.m. to 6:00 p.m.