© Hannes Egler / Unsplash
8th - 10th December
Light Industrial & Logistics real estate seems to be the global darling for buying, and with eCommerce forever on an upswing, it makes sense for real estate investors to get in on the deals now. Yet, with yields becoming tighter and tighter and Coronavirus disrupting global supply chains, what are the best strategies to advance new partnerships and find value in these asset classes?

Join the global GRI eCommunity to discuss such challenges and opportunities through candid peer to peer discussions. Navigate the current challenges presented by demand, purchasing and future trends.

Participation in this event is by invitation only. If you would like to join our members please submit your interest here.
Submit your interest (Non-members)
Participation is restricted to Club Members and eMembers.
If you would prefer to contact us by email, please send to [email protected].
Our team will get in touch with you soon
Timetable
Thursday, December 9th
2021
Close
See complete schedule
03:00pm - 04:00pm
Pricing Up Logistics & Light Industrial
Sharp rebound or best play in town?
Stable Prime Yields - Lack of product & increased investors' appetite benefitting the sector?

Global Cross Border Investments - JVs with local asset managers only way around due diligence constraints?

Debt Prices - Who is offering the most competitive pricing?

Trade Wars & Supply Chain Concerns - Could stagnating domestic & international trade put a hold on rental growth?

Tracking Performance of Last Mile/Urban Challenges in Down Periods
Wednesday, December 8th
2021
Close
See complete schedule
03:00pm - 04:00pm
Light Industrial & Logistics Talkshow
2020 hindsight, 2021 forecast
Rise of Logistics & Light Industrial - From ugly Duckling to Swan

2020 Roundup & Looking Ahead - Covid impacts now & future trends

Debating Brexit, Supply Chains, US v China, Space Usage & Other Risks

Technology, Environment & Changing Shape Of The Asset Class

Destination Last Mile! Light Industrial by Another Name, But What Premiums Gained By Association?
Friday, December 10th
2021
Close
See complete schedule
03:00pm - 04:00pm
Future Logistics & Light Industrial Demand
Consumer vs digital & auto trends
Technological Advancements - Automation, Digitalization, AI, Drones  & Deliveries

Maximising Green Tech

Bricks 'N' Mortar In a Digital Era- How to adapt to design and warehouse uses?

How Are The Different Sub Properties Performing?

Repurposing Retail, Asset Purchasing & Values
THE ONLINE DISCUSSIONS
Are designed to foster candid and honest debates between our global members and invited C-level suite, creating meaningful experiences.

THE SENIORITY OF A BOARDROOM
From the convenience of your own home or office through simple and powerful technology, bringing together leaders from around the globe to discuss global entry and exit strategies.

OUR WHITEPAPERS
Give insights into summaries, solutions and information from discussions you have participated in or were not able to join, to continue the conversation in our global eCommunity.

OUR COMMUNITY
Offers access to our global members directory to support creating meaningful business relationships and create online discussion groups.

Become a Sponsor
Contact our team and check the sponsorship and exposure opportunities according to the strategy of your company.
Sponsorship opportunities
Successful registration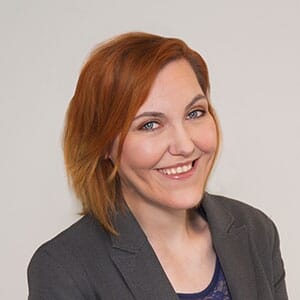 Kirsty Stevens
Kirsty Stevens
Global Head, Content & Production | Senior Director, UK Accounts
GRI Club
0787150599
12 years experience within conference production in infrastructure, tax, finance and real estate. Previously working with RICS for four years helping drive the global CPD rollout. I have been with GRI Club for over 4 years, from Sales Director, UK Markets Director, Content Director and now as Global Head of Content with Sales Specialty within our Europe and USA markets. Ask me about our European events,asset class specialisms and connecting wtih investors globally. BA Hons in Philosophy from Kings College London, hobbies include Rugby, Theatre Production and Time Out Tastemaker.