Have an account?
If you`ve linked your account to one of the following social
networks, please click on the relevant icon to log in
If this is your first time in the GRI Club click here
© Daniel van den Berg / Unsplash
26 - 28 de enero
En estos tiempos, la innovación, la creatividad y la sostenibilidad juegan un papel crucial en el éxito de cualquier tipo de proyecto inmobiliario. Durante el GRI Future Projects eSummit: Latin America Edition, los miembros de la región se reunirán para compartir sus proyectos más recientes, los desafíos que presenta el contexto y las nuevas tendencias que marcarán los desarrollos futuros.

Únete a nosotros en el GRI Future Projects eSummit: Latin America Edition, desde el 26 al 28 de enero y participa en reuniones enfocadas en el desarrollo de proyectos innovadores de la región, con las mentes más brillantes de la industria del Real Estate.
Estoy Interesado (No Miembos)
La participación está restringida a los miembros del Club y los eMembers.
Si prefieres contactarnos por correo electrónico, por favor envía a: [email protected].
Nuestro equipo te contactará pronto para confirmar tu participación
26 de enero | 10:00 - 11:00 | Eastern Standard Time (GMT-5)
Innovación y Readaptación de Activos en Latinoamérica
Reformulación de proyectos durante la pandemia - ¿Qué tipo de espacios debieron ser repensados y cuáles fueron las transformaciones definidas?
Mirada al futuro - ¿Los espacios flexibles son la única salida? ¿Dónde debe colocarse el foco al momento de proyectar nuevos desarrollos?
Innovación y tecnología sostenible - ¿Cómo impactan las herramientas tecnológicas en la resiliencia de los proyectos? ¿Cuáles son las soluciones que ya no pueden dejarse de lado? ¿Cómo encarar los procesos tecnológicos de forma sostenible?
27 de enero | 10:00 - 11:00 | Eastern Standard Time (GMT-5)
GRI Project Spotlight
LatAm Parque Logístico Callao
28 de enero | 16:00 - 17:00 | Eastern Standard Time (GMT-5)
GRI Project Spotlight
Connecta 80
Como miembro del club, GRI te ofrece la oportunidad de invitar a tus colegas de la industria a que nos acompañen en este encuentro. Solo indícanos al ejecutivo y con gusto le enviamos una invitación de tu parte.
REUNIONES VIRTUALES
Nuestras discusiones están diseñadas para promover debates abiertos y sinceros entre nuestros miembros y ejecutivos de alto nivel globales con el propósito de crear experiencias significativas.

NIVEL SENIOR EN LA SALA DE JUNTAS
Desde la comodidad de tu casa u oficina, te puedes unir a través de nuestra simple pero poderosa tecnología con líderes del mercado para intercambiar estrategias de inversión y know-how de sector.

GRI CLUB
Ofrece acceso a nuestro directorio global de miembros para ayudarte a crear conexiones de trabajo eficientes y ser parte de un grupo de discussion en linea.

Agostina

Airaudo
Club Manager LatAm
GRI Club
Giovana

Caravetti
Director of Andean Countries & Hospitality
GRI Club

Agostina
Club Manager LatAmGRI Club

Giovana
Director of Andean Countries & HospitalityGRI Club
Graduated in Advertising and Marketing from Pontifícia Universidade de Campinas. Experience in the service and sales business. Currently focused on developing relationships among entrepreneurs in the real estate market. Responsible for the RE Club in Chile, Colombia, Argentina and Peru. Actively involved in the decisions and organization of meetings for members, and the relationship between them. Focused on bringing new members and relevant companies from the sector, to develop the Club in the Andean countries, and Argentina. Also responsible for the Hospitality sector throughout Latin America, concentrating efforts, for the main meeting of the sector at a regional level.
+55 19 99333 5806
+55 19 99333 5806
Oportunidades de Patrocinio
Oportunidades de patrocínio
* Required fields
Successful registration

Lima | Peru
Banco Sabadell es el cuarto grupo bancario privado español integrado por diferentes bancos marcas sociedades filiales y sociedades participadas.

São Paulo | SP | Brazil
Desde hace tiempo reconocida mundialmente como la firma consultora de bienes raíces más grande y exitosa, CBRE llegó a Brasil en 1979 y se enorgullece de haberse convertido en una de las plataformas de negocios más grandes de América Latina. La amplitud de los servicios ofrecidos, el creciente volumen de transacciones y la experiencia adquirida han proporcionado a CBRE un conocimiento diferenciado del mercado, identificando las mejores oportunidades y asesorando a sus clientes con excelencia, ya sean inversionistas, desarrolladores, constructores, ocupantes o propietarios.

Property and investment management and development services for residential and student housing properties.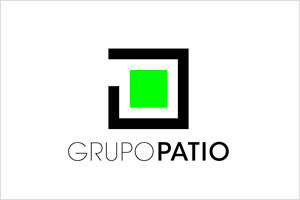 Santiago | Chile
Grupo Patio es una de las empresas líderes en el mercado de renta inmobiliaria en Latinoamérica y una de las plataformas de más alto crecimiento en la región. Cuenta con más de US$1,5 bn de activos bajo administración, invertidos en más de 70 activos inmobiliarios enfocados a renta y operando a través de sus 5 unidades de negocio: Patio Comercial, Patio Oficinas, Patio Industrial, Patio Residencial y Patio Capitales. Durante sus 14 años de operación se ha consolidado como una plataforma enfocada en la generación de valor en sus activos inmobiliarios mediante una gestión activa de su portafolio, desarrollo innovador de distintos formatos, así como un enfoque en productividad y eficiencias.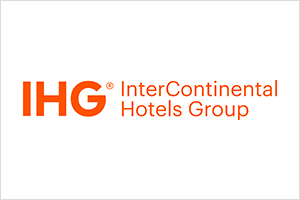 Miami | FL | USA
IHG franchises, leases, manages or owns nearly 5,200 hotels and 770,000 guest rooms in almost 100 countries, with nearly 1,500 hotels in its development pipeline. IHG also manages the world's first and largest hotel loyalty programme.

San José | Costa Rica
Newmark Knight Frank is one of the world's leading commercial real estate advisory firms. We provide a fully integrated platform of services to prominent multinational corporations and institutional investors across the globe.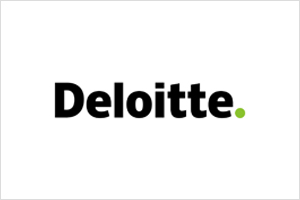 São Paulo | SP | Brazil
Deloitte es una de las empresas más grandes del mundo, brindando excelencia en servicios de gestión, consultoría y asesoría en 14 países, para más de la mitad de las empresas más grandes listadas en Fortune Global 500, así como a empresas e instituciones públicas, importantes clientes locales y multinacionales. en rapido crecimiento. Deloitte se compromete a orientar el crecimiento económico y apoyar una sociedad sostenible. Usar la experiencia de Deloitte para enfrentar desafíos y oportunidades es la puerta de entrada al crecimiento individual, el éxito empresarial y la creación de una sociedad próspera. Deloitte cuenta con un equipo de infraestructura y proyectos de capital que ofrece diversos servicios a lo largo del ciclo de vida del activo, combinando las mejores prácticas globales de su experiencia en los proyectos más grandes y complejos del mundo para ayudar a sus clientes a maximizar el valor de sus inverisones.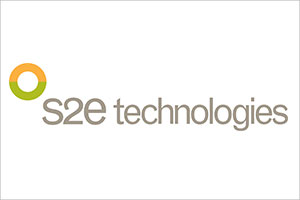 Ontario | Ontario | Canada
S2E Technologies es una empresa tecnológica canadiense especializada en la generación y utilización óptima de energía eléctrica con origen solar. Nuestro objetivo es generar un impacto ambiental positivo, sustentable y responsable en cada uno de nuestros proyectos, que se distinguen por entregar soluciones concretas diseñadas para el usuario final.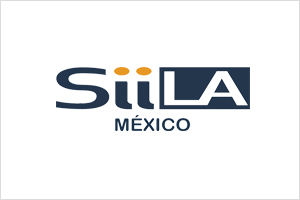 MEX | Mexico
La misión de SiiLA México es proporcionar inteligencia de mercado del sector inmobiliario comercial con los más altos estándares de calidad. SiiLA México es una plataforma basada en la nube respaldada por la mejor tecnología, metodología confiable y estadística avanzada. Lo anterior nos ha posicionado de manera exitosa en Latinoamérica como un proveedor de datos objetivo y de consultoría especializada que permite a nuestros clientes tomar decisiones informadas.


Need help?
WhatsApp Assistance
Monday to Friday - 8:30 a.m. to 6:00 p.m.
X
Privacy policy and how we use cookies
Accept and hide this message