26 de enero | 10:00 - 11:00 | Eastern Standard Time (GMT-5)
Innovación y Readaptación de Activos en Latinoamérica
Reformulación de proyectos durante la pandemia - ¿Qué tipo de espacios debieron ser repensados y cuáles fueron las transformaciones definidas?
Mirada al futuro - ¿Los espacios flexibles son la única salida? ¿Dónde debe colocarse el foco al momento de proyectar nuevos desarrollos?
Innovación y tecnología sostenible - ¿Cómo impactan las herramientas tecnológicas en la resiliencia de los proyectos? ¿Cuáles son las soluciones que ya no pueden dejarse de lado? ¿Cómo encarar los procesos tecnológicos de forma sostenible?
27 de enero | 10:00 - 11:00 | Eastern Standard Time (GMT-5)
GRI Project Spotlight
LatAm Parque Logístico Callao
LatAm Logistic Properties en sociedad con CAPIA y Lima Airport Partners desarrollarán el primer parque logístico de almacenes en arriendo de estándar mundial dentro del mega proyecto Ciudad Aeropuerto, en Lima - Perú.
LatAm Parque Logístico Callao se construirá en un terreno de 21 hectáreas y será diseñado con estándar AAA y comercio electrónico, contando así con la más moderna infraestructura logística del país. Su ubicación estratégica sobre la Av. Elmer Faucett y cercanía al puerto del Callao generarán un nuevo polo de desarrollo logístico dentro de la ciudad.

Founder and PresidentNewmark
Argentina
Domingo Speranza has a degree in Architecture with more than 25 years' experience in Corporate Real Estate. He is the CEO and co-founder of BACRE the Argentinean partner of Newmark Knight Frank. Mr Speranza also participate as MD of Cushman & Wakefield and in the 90´s was a member of Banco Hipotecario Nacional the leader institution in residential development in Argentina.

Gerente GeneralSuksa
Chile
2005 a la fecha: Co fundador Inmobiliaria Su Ksa , empresa desarrolladora de proyectos Multifamily e Inmobiliarios, Hoteles , Centros de Distribución Logísticos y Construcción e Ingeniería

2002 2006: Consultor en Telefónica del Sur
1993 2002: 13 años en la industria de Telecomunicaciones, desarrollando proyectos y liderando M&A´s - : Gerente en VTR Global Com

Estudios: Ingeniero Civil Industrial, Universidad de Santiago. MBA Universidad Adolfo Ibáñez

Idioma: Español - Frances - Ingles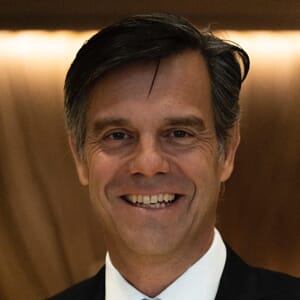 VP Development - South America, HispanicAccor Hotels
Argentina
Luis is a specialist in brand´s development and expansion in the hospitality industry in Latin America, has more than 25 years of experience working for large international corporations as well as for start-ups and smaller companies. He has a deep knowledge and understanding of the region main markets dynamic counting with an extensive network of contacts and relationships in them. He is currently Accor's vice president of development for the Hispanic countries of South America. Previously, he served as vice president of development for Wyndham Hotel Group in Latin America and the Caribbean. He also held different roles of responsibility at RCI, Royal Holiday Club and American Express.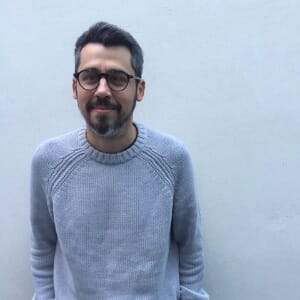 Founder & Director Zag ColivingSinergia Uruguay
Uruguay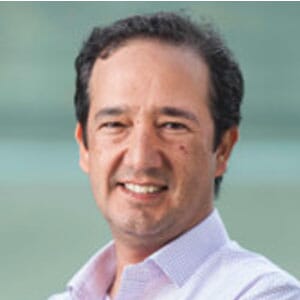 Real Estate ManagerLima Airport Partners LAP
Peru
Accomplished bilingual senior executive with experience in strategy and new business development. Passionate about creativity, effective leadership and teamwork. Main desire is to generate positive change and impact in Peru. Versatile international work experience launching new lines of business and entering new geographies for a variety of industries: real estate, hospitality, entertainment, telecommunications and banking. Diverse work settings: developed career at Fortune 500 companies (i.e. The Walt Disney Company and Citibank) and small businesses (i.e. Cineplanet and Grupo Montori).

Business Partner Real EstateCAPIA - Banco de Inversión
Peru
Gabriela Barreto Sayán socia responsable del desarrollo y gestión de los Negocios Inmobiliarios. Previo a esto, fue Directora de inversiones inmobiliarias en Credicorp Capital (Perú), Gerente de Desarrollo en Goodman para el Sur de Europa, Funcionaria de Negocios para empresas del sector Inmobiliario en el Banco Sudamericano (Perú) y miembro del equipo de análisis de proyectos residenciales y comerciales de Urbi Propiedades (Perú). Es Ingeniero Industrial de la Universidad de Lima con un MBA en Vlerick Leuven-Gent Management School en Lovaina (Bélgica) y tiene una especialización en Negocios Internacionales en la Universidad de Berkeley (EE.UU.).
Como miembro del club, GRI te ofrece la oportunidad de invitar a tus colegas de la industria a que nos acompañen en este encuentro. Solo indícanos al ejecutivo y con gusto le enviamos una invitación de tu parte.

Agostina
Club Manager LatAmGRI Club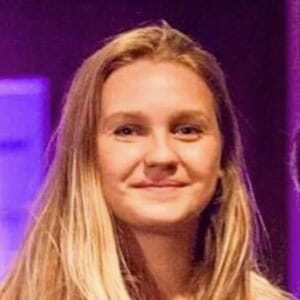 Giovana
Director of Andean Countries & HospitalityGRI Club
Graduated in Advertising and Marketing from Pontifícia Universidade de Campinas. Experience in the service and sales business. Currently focused on developing relationships among entrepreneurs in the real estate market. Responsible for the RE Club in Chile, Colombia, Argentina and Peru. Actively involved in the decisions and organization of meetings for members, and the relationship between them. Focused on bringing new members and relevant companies from the sector, to develop the Club in the Andean countries, and Argentina. Also responsible for the Hospitality sector throughout Latin America, concentrating efforts, for the main meeting of the sector at a regional level.
+55 19 99333 5806
+55 19 99333 5806
This eMeeting is exclusive
for Premium members