Agostina
Global Production, Senior Director – Real Estate LATAMGRI Club
Agostina has been actively studying and working with Latin American markets for more than 12 years, specializing in business development and public relations. She has experience working in Argentina, Brazil, Peru, Chile, Colombia, Mexico and US real estate, financial and investment markets, fostering valuable connections among global leaders and GRI Club members. Agostina holds a Bachelor's Degree in Administration from the Universidad Nacional del Litoral in Argentina.

Commercial Director, LatAmGRI Club
Colombia
Graduated in Business Administration from Universidad Tecnologica del Centro. With a Master's Degree in Marketing Management and Development of International Markets from EAE Business School in Spain. Experience development markets sales business in Latam. Responsible for the RE Club as Director of Andean Countries (Colombia, Chile and Peru). Focused on developing relationships among entrepreneurs in the real estate market.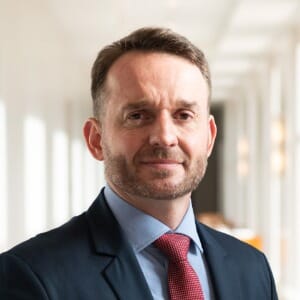 Leonardo Di Mauro
Leonardo Di Mauro
Partner | Head of Real Estate LatAm
GRI Club
+55 19 9 9369 6733
19997912754
Leonardo Di Mauro é Sócio e Head do setor de Real Estate para LATAM, respondendo pela atuação do GRI Club em toda região. Começou sua carreira no CPqD onde atuou por quinze anos, finalizando sua trajetória nesta empresa como diretor comercial do setor de telecomunicações com forte atuação em países como Argentina, Brasil, Colômbia, Chile, México e Uruguai. É graduado em Engenharia Civil pela Escola de Engenharia de Lins, com MBA Executivo pela FGV e pós-graduado em Gestão de Projetos pela Universidade São Francisco.
Greg Land serves as Global Segment Leader in the Travel & Hospitality industry vertical at AWS, with responsibility for go-to-market strategy, business development and industry solutions development for accommodations, lodging, casino and cruise customers. Prior to joining AWS, he served in leadership roles with IBM, American Airlines, Sabre, Wyndham Hotel Group and Radius Global Travel Management spanning a 25+ year career across the travel industry. Mr. Land holds bachelor's degrees in Computer Science and Accounting, and completed his masters of business administration at Oklahoma State University. He also completed the executive global leadership program at The Wharton School of Business.
Banks, funds, investors, and developers
High-level Networking & Matchmaking

Support in arranging 1-to-1 meetings and introductions with potential business partners
10+ Discussion Rooms


Closed-door discussions that encourage everyone to participate
Book your stay with special rates
Mandarin Oriental, Miami
This eMeeting is exclusive
for Premium members
This event is exclusive for GRI members.